The article has been automatically translated into English by Google Translate from Russian and has not been edited.
'Corn is very lucky': Donald Trump traditionally pardoned a turkey
In the Rose Garden of the White House, US President Donald Trump, in anticipation of the inauguration of the new American leader, pardoned a turkey, reports Correspondent.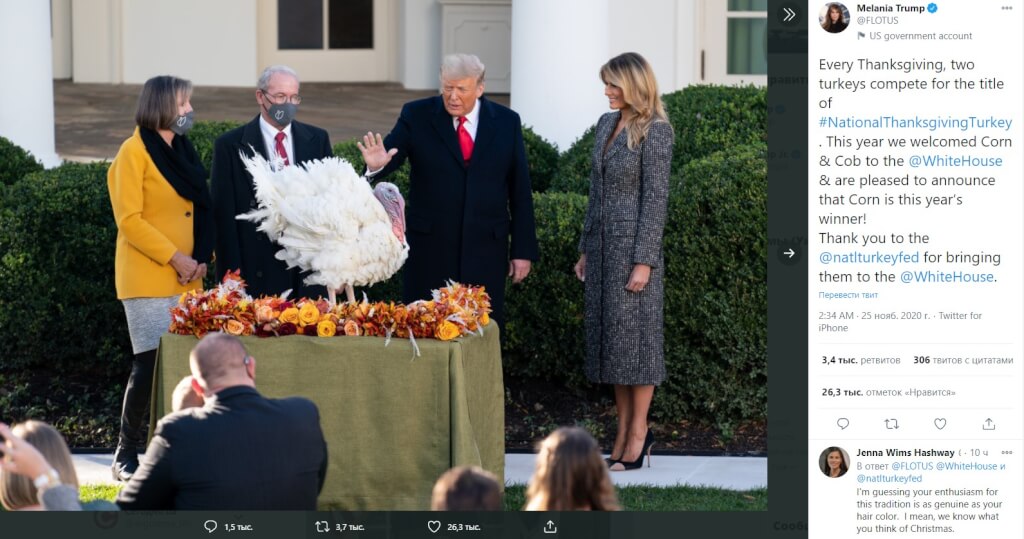 US President Donald Trump, in the White House Rose Garden, pardoned the Korn and Cob (Corn and Cob) turkeys that were delivered to him to celebrate Thanksgiving on November 26. The special ceremony was broadcast by American TV channels.
"The turkey called Korn has been fully and finally pardoned. She was very lucky, "Trump said, after which he pardoned Koba.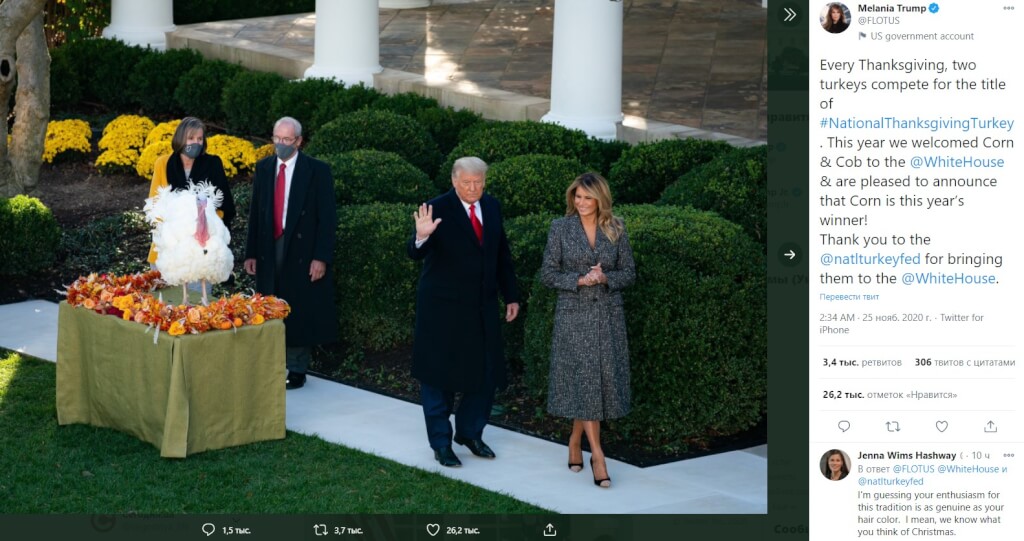 Note that the second turkey is brought to the White House in case of an unforeseen situation with the first.
On the subject: In a new look: Melania Trump met a Christmas tree at the White House
Both birds, weighing about 19 kg, are native to Iowa, they are four months old. After the pardon, the turkeys will be sent to the University of Iowa, where they will live under the supervision of students.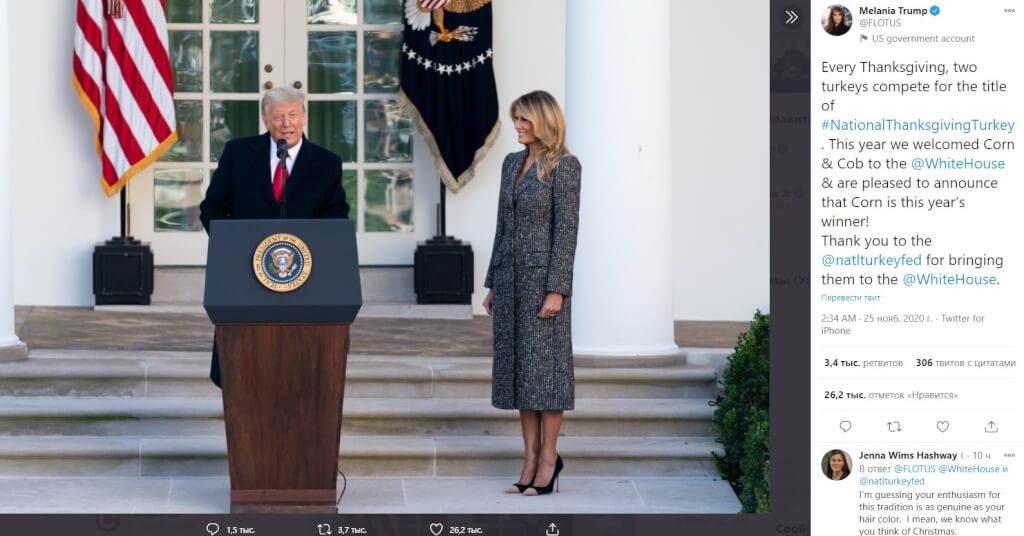 As you know, Thanksgiving Day in the United States is a public holiday, which, since 1621, when the first settlers in the territory of the present state of Massachusetts after the harvest decided to praise the Lord for this, has been celebrated annually on the fourth Thursday of November.
According to an old tradition, several generations of the same family gather in the elders' house for a festive dinner. Everyone says thanks for all the good things that happened in his life. The main attribute of the holiday is the turkey.