The article has been automatically translated into English by Google Translate from Russian and has not been edited.
Who with whom is 'petrosanil': the reasons for Petrosyan's and Stepanenko's divorce are named
Legendary couple in the Russian show business, humorists Evgeny Petrosyan and Elena Stepanenko are probably divorcing and sharing jointly acquired property in court.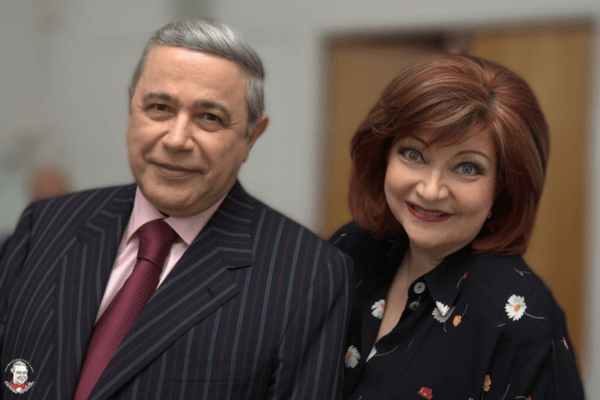 Information about the divorce began to actively disseminate the Russian media. At the same time, that well-known artists Evgeny Petrosyan and Elena Stepanenko share property, the press service of the Khamovnichesky Court of Moscow said, where the statement of claim is being analyzed, they write Days.Ru.
Media and users of social networks voiced the possible reasons for the separation of the cult couple.
So, most likely, Stepanenko and Petrosyan are divorced because of the betrayal of one of the spouses. True, opinions about who is to blame are divided. Previously, the 72-year-old artist paparazzi was filmed in the company of a young 29-year-old assistant, with whom he spends a suspiciously long time, writes Super.
In turn, users of social networks have suggested that the whole problem lies in the behavior of Elena Stepanenko, since allegedly it was her husband who was caught with one of her colleagues.
Note that with regard to the possible mistress of Petrosyan - 29-year-old Tatyana Brukhunova has been working as his personal assistant for many years.
A spectacular brunette surrounded by a humorist has long been considered a copy of young Elena Stepanenko. Repeatedly they were noticed together at various events, whether they were secluded dinners in trendy Moscow restaurants, joint walks in the territory of one of the Moscow region boarding houses or participation in various secular holidays.
On Friday, Petrosyan said in an interview with media representatives that he was not aware of Stepanenko's desire to share property with him.
"I haven't heard anything like it. This is, apparently, some kind of misunderstanding ", - noted Petrosyan and added:
"Let's go without comment. What do you care what happens in my life? " ...
Stepanenko, in turn, refused to comment on the situation, referring to the rehearsal.
Soon it became known that Elena is demanding to withdraw from her ex-husband 80% of their savings, the amount of which is 1,5 billion rubles. So, the artist intends to get eight of the ten Moscow apartments of the couple, antiques and other valuables, writes OBOZREVATEL.
Note, Russian People's Artist Yevgeny Petrosyan and his wife have been married for more than 30 years. At the same time 72-year-old humorist and 65-year-old Honored Artist of the Russian Federation did not officially declare their intention to divorce.