The article has been automatically translated into English by Google Translate from Russian and has not been edited.
'Who is it?': Alla Pugacheva once again changed beyond recognition
'15.01.2020'
Source: Today
The prima donna was again suspected of a facelift, notes "Today".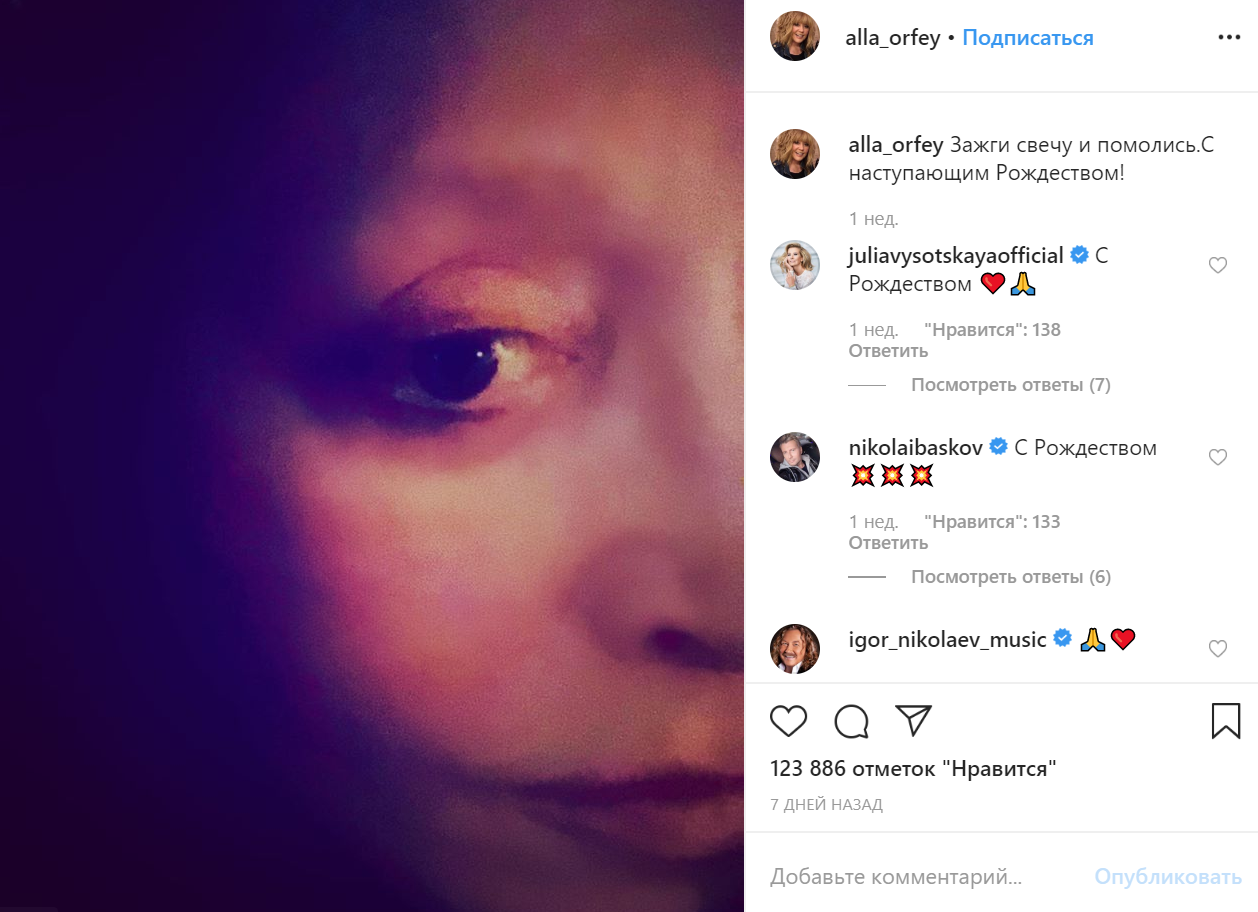 The famous singer, 70-year-old Alla Pugacheva, recently often surprises the audience with her appearance. The star regularly shares frames, which shows a fit face.
So, the other day on her Instagram page, Primadonna congratulated fans on the upcoming holiday - Old New Year.
"Celebrate the Old New Year in a good mood and everything Old will be renewed," Alla Pugacheva wrote and added a selfie that caused controversy on the network.
On the subject: 'Looks younger than Maxim': festive transformation of Pugacheva delighted fans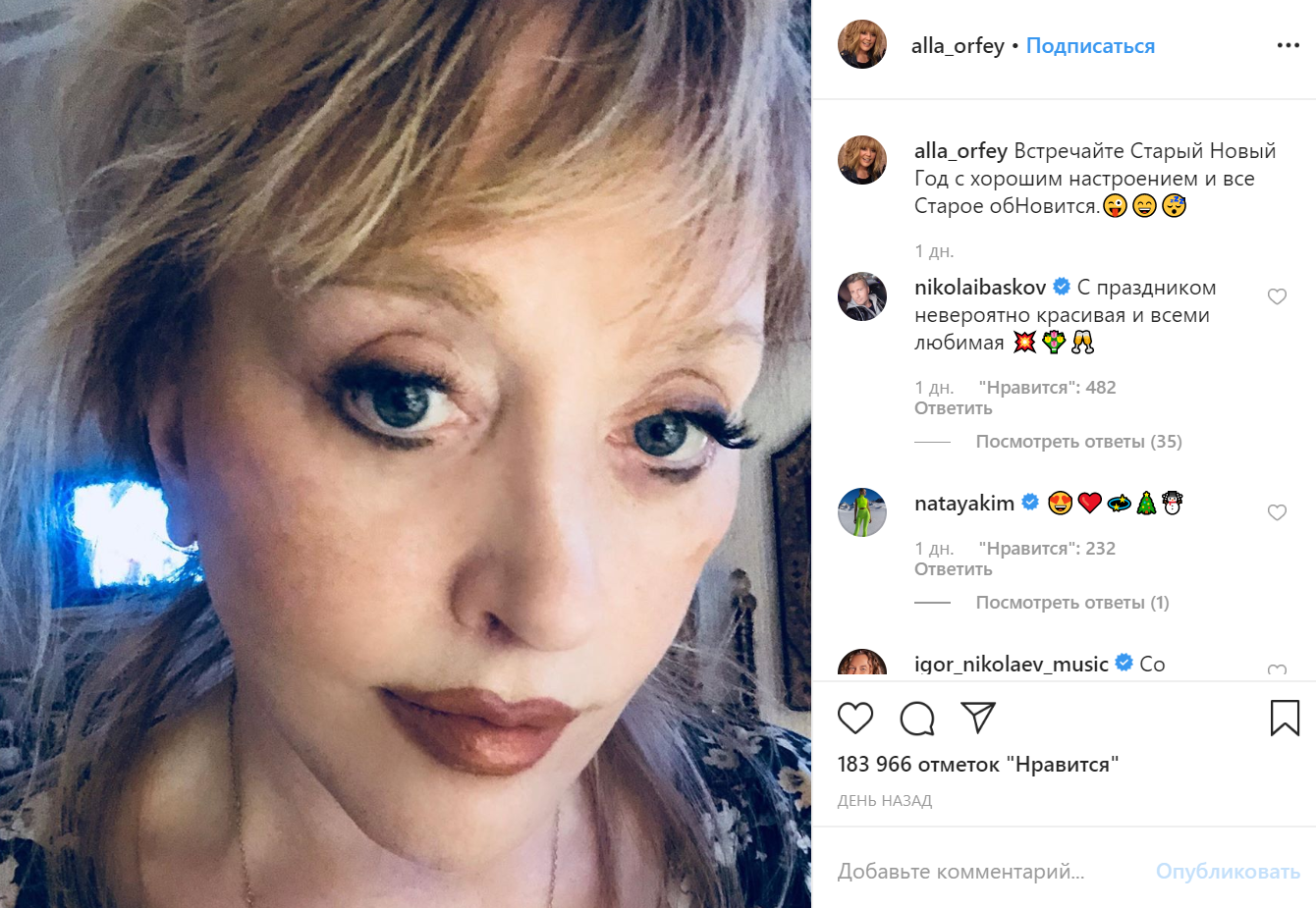 Many say that the prima donna looks beautiful, and admire her beauty.
However, there are those who call on the star to stop, believing that Alla Pugacheva does facelifts too often: "Alla, you are beautiful!", "My God, all over-tightened". In addition, some subscribers did not recognize their idol in the picture: "Unrecognizable", "Who is this?", "What's wrong with you?".
And how do you like the changes in the appearance of Alla Borisovna?