The article has been automatically translated into English by Google Translate from Russian and has not been edited.
'Who is this elderly aunt?': Natalya Vetlitskaya returned to the stage and caused a flurry of criticism
The first after a long break, the performance of Natalia Vetlitskaya was obstructed on the Web. The artist sang on the anniversary of Dmitry Malikov in Crocus City, writes Rambler.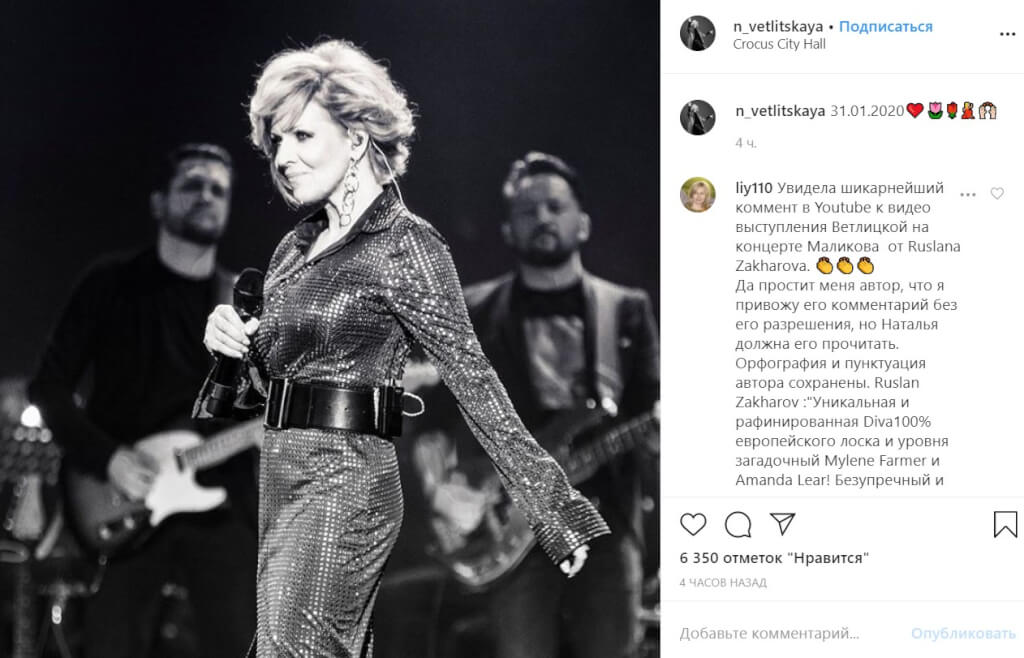 She performed her hit from the 90s, she sang along and clapped. However, critics said on the Web that "the past cannot be returned."
"It looks vulgar", "Why? Young in shock. Who is this elderly aunt? "Write commentators on the Web.
On the subject: 'Dance of two legends': rejuvenated Alla Pugacheva delighted guests on the anniversary of Igor Nikolaev
The singer was also suspected of using phonograms.
"Plywood. For example, the same Glyzin and Kuzmin are 65 each, and they have no concept of "phonogram" at all…. Let's see what will happen on the solo album in the fall, "the fans wrote.
The "sex symbol" of the turbulent 90s Natalia Vetlitskaya is now 55 years old. She is known for her performances in the Mirage, Klass and solo groups. Since 2004, Natalia Vetlitskaya has not performed. She moved to Spain and lived in her own estate in the town of Denia. The artist was engaged in real estate activities, furniture restoration and design.
On the subject: Slim on 14 kilograms Lolita revealed the secret of harmony
In 2019, the singer announced her return to the stage and signed a contract with the Russian music corporation to organize concerts. In 2020, the Vetlitskaya concert tour should take place.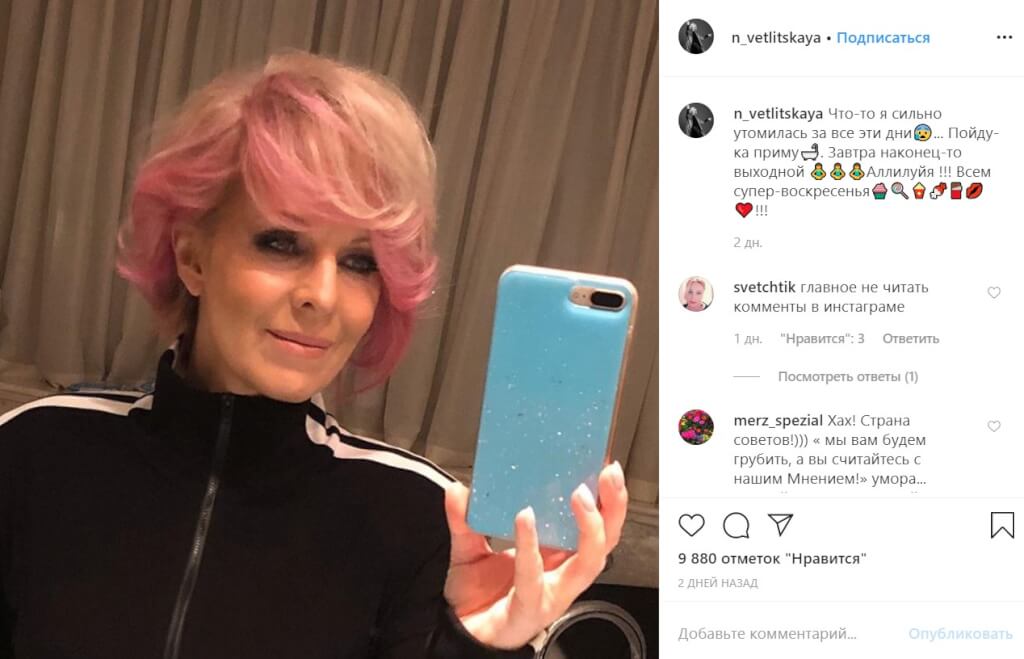 Earlier, the singer admitted that she was not going to "bother" and chase artificial youth at 55, doing plastic surgery.
"So far, the situation is not critical. And now I don't even have the opportunity - to "chop" something or cut something off, "she said.