The article has been automatically translated into English by Google Translate from Russian and has not been edited.
Cruises in America: death, love and the last cake
Irkutsk journalist Marina Lykova, who married an American a few years ago, continues to tell curious things about life in the United States and about her marriage. Today - about the personal experience of resting on a sea cruise, so popular among Americans.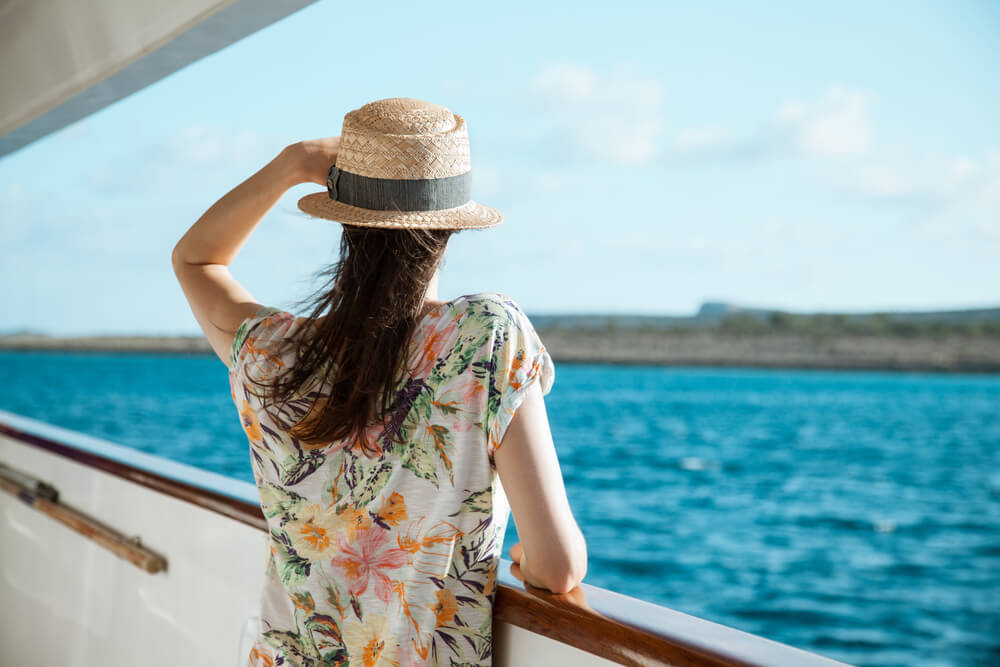 Deadly Cruises
I love the rest of the seas and oceans. There are many reasons for love, and one of them is the smell of the sea wind, which I adore. Let me smell it, I don't have to feed me, it's so tasty and good. And I also like that even the brightest dresses on the seas and oceans do not get dirty. For weeks. In Irkutsk, you will go out to people for a couple of hours and you already feel - it's time to go home. Change clothes Because soot and soot in the air. And I have interesting acquaintances and stories on the sea. This time - on my 15 cruise - death occurred on the ship. They say: suicide. There is death on cruise liners, where the eternal celebration and enjoyment-pleasure-entertainment as from a horn of plenty, as I thought, is rare.
Beginning in 2000, about 300 passengers fell overboard. Suicide Alcohol. Crazy. Shunting oceans, ships are required to have on board a morgue (usually the capacity of the ship's morgue - 3 — 4 bodies, but perhaps more, because it all depends on the size of the ship) and bags for storing corpses. On average, two hundred passengers die per year on the water, in luxury like those of the Titanic, of which cruise companies, of course, do not like to spread. I was able to talk with the security chief of one of the leading US ship and entertainment companies, and he replied that for many (14!) Years of service, there were only two deaths in his company for his memory. For a company with a huge fleet, two deaths - this is not a figure. If we consider that every year almost 22 million people go on cruises around the world, 200 deaths per year are not that many.
Kids loving parents cruises drown in swimming pools with clean and warm sea water. Someone ate a cookie and immediately went to the Lord, because he was allergic to nuts. Someone fell down the stairs, because the years are not the same to climb these same stairs. (It is the old people who have time and money today, it is they, the old people, who can surf the seas and oceans for three or four months.) And it is they who die on ships more often than others.
The father of the American family hanged himself in the cabin of a cruise liner on his own belt from the trousers, having gone on holidays in honor of Father's Day with his wife and son. American 26 years old sat on the railing of the fence to pose for the photographer, but could not resist, fell overboard and immediately sank. A young woman was shot by her twice as old as her lover in their common cabin. The body of the newborn was found dead in the mother's cabin. The mummy of the dead baby found by the steward was entertained on board immediately after the birth. A young resident of London was killed by a steward in her own cabin, and the killer, without thinking twice, threw the woman's body through the porthole.
Most often, the family members of the deceased or deceased return home, leaving the ship in the nearest port. But it happened that the family did not want to interrupt the holidays in the style of "beautiful life" and remained on the ship until the end of the cruise, as if "without noticing the loss of a fighter." It is known that in the ship's mortuary the body can be kept for no more than seven days, which becomes an unsolvable problem for cruises lasting more than one month. One day, a few years ago, an 87-year-old passenger died on board a cruise ship. It happened a little more than a month after the start of the round-the-world sea vacation, which lasted 114 days. The son of the passenger, who was also on board, decided to cremate the body of an old mother in the nearest port. The case happened in the port of Indonesia, from where the ashes of the mother, packed in an urn, had already traveled on board the ship for more than two months.
On the subject: What horrors need to be ready, if you want to work on a cruise ship
The code "Operation Rising Star" on board is nothing more than the death of a passenger.
If you carefully listen to what they say on the radio, you can learn a lot. "Operation" Bright Star "is a signal for emergency medical care. When I first heard about the guy who jumped from the board, I remembered my very first cruise on the ship Salamis Glory on the route Cyprus - Israel - Egypt - Lebanon 15 years ago ... I was 27. On the outskirts of Israel, when the shore was already visible from the ship, two lads siganuli from the stern into the water. Nobody began to catch them (from the liner, in any case). The intentions of the jumpers were clear without further explanation: to get into the country, bypassing the meeting with the Israeli authorities.
On the night when the 21-year-old boy disappeared from our ship, I could not sleep. Especially since the radio constantly transmitted: "So-and-so and so, call 7777 or go there-and-so ...!" They missed him late at night. Then, almost to dinner, when the sun was scorching mercilessly, even despite the daily rain on our cruise, the ship turned to where, as shown by the video cameras, the guy pulled off the side. Two helicopters and three other cruise liners joined the search, which, like ours, according to the maritime protocol, deviated from the course. We did not get to the Bahamas (well, okay!), They are somewhere else, but, to my surprise, none of the passengers grumbled about a pretty spoiled vacation. On the contrary, many talked about how terribly, being parents of such a darling of fate, and without five minutes a graduate of an engineering university, to receive a message that their child was missing ...
- Maybe he got drunk?
- Well no. They say no drink was found in his cabin, and he did not buy anything alcoholic on the ship. After all, everything is tracked ...
- Friends what they say?
- Did not know anything. They began to look for him, it seems, like ...
- Maybe drugs? Depression? With a friend break happened, maybe?
- Is it possible to stay alive after so many hours in the water? If he did not die from the jump, having broken into pieces, like a porcelain figurine, then he probably fell under the motor. The fish have eaten it long ago ...
No one knows what pushed the outwardly successful in all respects guy in the black, terrible nightly sea abyss. A cruise, by definition, is a rest, a change of countries (as in a kaleidoscope!) And expensive luxury entertainment that is absolutely inaccessible, for example, in my native Idaho. But a cruise can be a grave.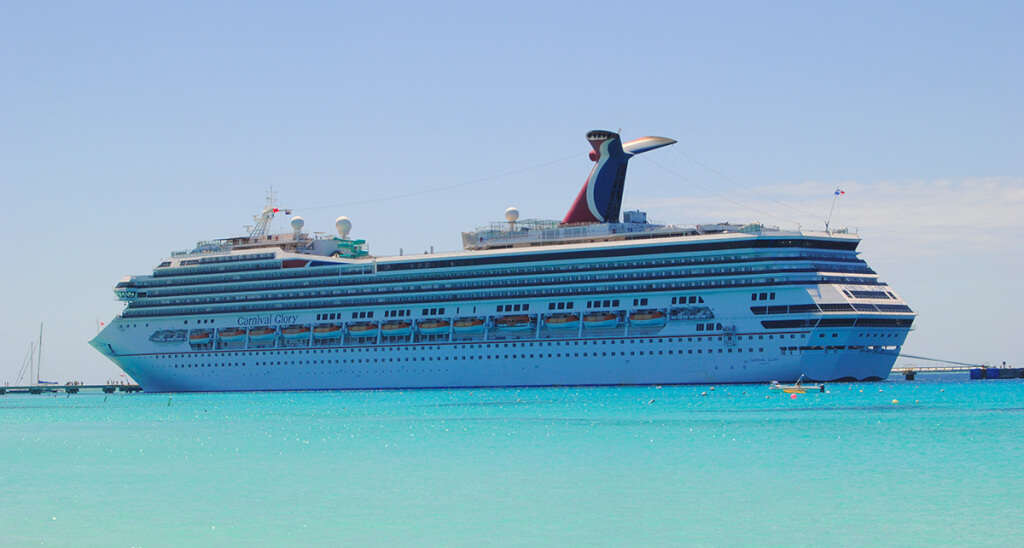 ... The death of "Titanic" - the most popular shipwreck thanks to Hollywood in the world. Since the Titanic sank, more than a hundred years have passed, but to this day it doesn't fit into the head that such an unsinkable, as it was thought, machine, went under water in less than three hours. And therefore, each time, stepping aboard the next snow-white foreign and glittering luxury ship, I feel animal fear from the thought that suddenly I would fall overboard or wash me into the ocean during a strong storm. Straight from the promenade deck.
Falling off the ship into the open sea is not easy, but still possible. They say the main problem of the fallen down is hypothermia. Here, the countdown goes on for minutes: 60% who are overboard in cold water will be dead, even if the ship detects loss immediately, as long as the ship stops, turns around ... (At water temperatures around 5, the victims of Neptune have about an hour to stay alive; at 10 degrees, the chances of escaping are doubled; if the water is warmer than 15 degrees, you can safely count to six hours of life.) But when the water temperature is already around 25 degrees, another problem arises - sharks. And this is if the fall you did not shattered. In any case, when jumping from such a decent height, the chances of drowning are many: a balloon without air inside is unlikely to last afloat. To find a man overboard is just as difficult as a needle in a haystack. But miracles, they say, happen.
The main thing, being behind an ocean liner or life in general, is not to lose heart. And who knows, maybe help will come.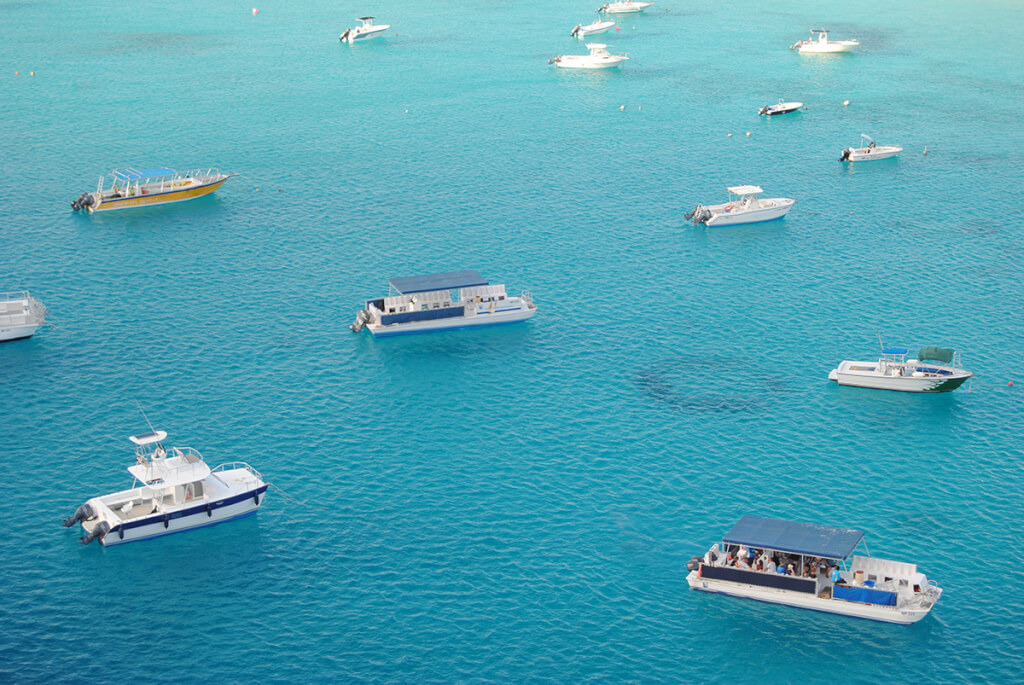 Sailing by
This time, having gone to my 15 cruise with my family, I sincerely rejoiced that I did not know a soul on the ship and finally I could sunbathe on my 43 anniversary sunbathe, swim, roll down from the water slides into one of the swimming pools and generally I can completely relax and live as if I am alone on this ship. But they found me.
They are an American-Russian couple, where he is American retired, does not speak a word of Russian, and she is a Russian accountant from Moscow, many years younger than him and who can't speak English nothing but "senquiu" and "ilovyu" . In general, in my face they happily found a free translator, and I was forced to watch this developing novel every day from morning to evening. However, the "developing" - firmly said. The novel was limp, like his heroes. More precisely, the hero. The American teacher of computer science and computer literacy (well, or how they call it right there?) Sat in the chair on the deck for retirement. Alone, in the shadows, tightly closed his eyes. Whether dozing or sleeping. Then in the lobby (in the evening), or even right in the buffet, having a full breakfast from early morning. She, with a stately body and a still pretty face, was always there and seemed to be trying not to disturb his peace. She was, but she seemed not to be: a mouse. And if someone asked me if I was ready to put a couple of bucks on the fact that they would marry, I would not risk so much money.
We almost became friends. I am with our woman, and my spouse is with her heavy suitor. We together, on her phone call in our cabin, crawled out for breakfast in the morning, and then went to sunbathe unhurriedly in large file, lounging impressively and swaying on the ship's hammocks. The men read books or talked, and we cracked about our own, about the female. My counterpart daily told me about how the previous evening was spent in private with her man and about what she had ordered for dinner, and she did not understand the belmesses on the menu.
She chirped about how a school teacher had been laughing at her for five years as a pensioner last night almost to the whole restaurant because she clumsily finished off a watermelon sliced ​​on a platter. Instead of carefully separating the black rare bones from the sugar scarlet flesh, and then, after cutting off a small piece, send it, poddetyy fork, in her mouth, she just began to spit the bones in the plate. And even if my compatriot didn't understand even a third of all the words of an American, then his sarcastic pantomime and evil spirit smelled in full, like a dog, and good-naturedly asked me how she would continue to act in public with watermelon seeds.
On the subject: Married in America: suitors for the mysterious Russian soul
And she told me that her current boyfriend (they met, like me and my husband, on the Internet, and this meeting was their first) all the time sarcastically scolding her for the fact that she is cold all the time. "In the Caribbean, it's freezing! She came from Russia, but she doesn't come out to the people without a jacket! "- parodying her beloved woman who was shaking from the cold, told the groom to almost everyone he met.
Then one day, when on the next island in the Caribbean he paid eight bucks for some souvenir trash in some kind of shop, Olya emboldened and gave him shell to pay at the box office. She silently paid for the cockleshell, but then all day until the very late evening, even when she returned to the ship, she yelled: "I, Marina, gave eight dollars for my souvenir, and ten for her!" But Olya only happily smiled at him on all his cues. From time to time taking his hand, she gently smoothed his plump short fingers, sometimes drawing his palm to her lips and gently kissing her. "Happy, you don't understand anything of his whining and gunde in English," I thought, smiling.
So with the majority of our Russian brides that I met not only here in America: they do not understand English (Greek, Turkish, Arabic ...), and self-esteem suffers terribly from this.
Even to women, suddenly, like thunder from a clear sky, comes the understanding that they lack education, they are not enough, no one has instilled manners since childhood, and this makes them even more tongue-tied and cumbersome. Awkward. Clumsy. Ease disappears in them. Ease. Horror, of course, but after all, it is in the manner of dressing and keeping yourself in public that our woman should not be confused with anyone. (I'm talking about those who broke away abroad for the first time and not pullets, to put it mildly.) Only our lady at the table, surrounded by the most respectable public, will start to clean food stuck between her teeth with a thread from a tea bag. Our women have painted in their eyes that if a man "got drunk with soda and tram ride, then everything is yours!" The years are ticking, and there is almost no time left for sluggish novels, which is why our women cling to the first sailing by. And no matter how a hundred times the rights of Coco Chanel with her: "The shortage of real men is not a reason to cling to freaks" - she did not know, apparently, what is unbreakable Russian woman's loneliness ...
To find something, you must first decide what you are looking for. Or anyone. Olya was looking for just an American, and she found him. He slept all the time. Patient with diabetes, he constantly ate, not denying himself at the same time sweet, and then in between meals he slept a bogatyr's sleep. She was always there. Like a faithful Decembrist wife. Like an old watchdog. I tried to please him in everything, but it turned out only worse: she did not understand what he said and did, and her bouts of incomprehensible fuss and pseudo-care only irritated him. He began to explain something to her quietly and monotonously, but then, seeing fear and confusion in her eyes, he only waved his hand at her. Similarly, in despair, they wave at a guilty kitten. First they poke him and poke his muzzle into "sin", and then, seeing in his animal eyes only: "You, master, completely fooled?" - refuse all kinds of educational impulses.
- Listen, Marina, how can I get him to get married quickly? Tell me, eh? - she looks with a plea into my eyes.
- So he's kind of married. Or not married? - I am surprised at the question, confident that in the pre-marital relationship with a man his zeal to ring it cannot be shown to him at all. No Not under any sauce. "The less we love a peasant, the more we like him," I paraphrased Ole Pushkin.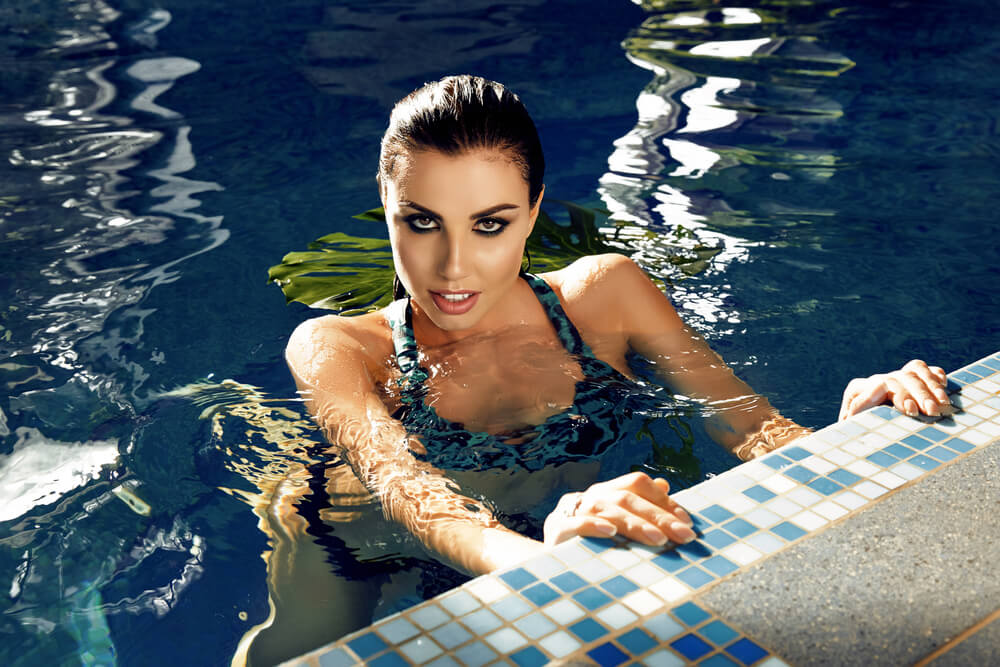 ... I do not know how they agreed on their dating site there, but only Olya firmly realized for himself that he had invited her on a cruise. I paid her there all-all-all. Only plane tickets from the capital to Miami and the visa she had to make herself.
Then everything went smoothly: she received a visa without any problems, and she did not have to pay a penny for the flight to America: she used the miles she had flown before her. Whatever it was, but on the third day of the luxurious ship life, the American groom, who from the beginning of the cruise, with a showy tenderness, pulled a chair in the restaurant in the ass of his Russian woman and carefully covered her knees with a snow-white starch napkin, began to draw some tsifirs on a piece of paper. From the first time it came to her that these numbers were money. 2200. This is his monthly pension. In dollars. 500 - he pays for medical insurance. 12 000 - for the house and car. In a year, really. There were still some numbers there. 350. 600. 760. Car insurance seems to be. Tuition for the youngest son. Something else ... She did not understand anything. One figure, however, until that day, was always dormant, but here, like a fat guy waking from hibernation, he drew her especially hard - 3960. With not the first time, again, Olya dismantled that it was precisely such a big amount of money he paid for the week of her stay on the ship. In the cabin with a balcony. With a bottle of wine for dinner. With the access to excursions in different countries and for her scuba diving, to see the colorful fishes of the sea to her, from the snow-covered Russia arrived. He, it turns out, was counting everything. I wrote it down in a notebook. Checks collected everything. Where, when, what and how much. And now he wants her to contribute to his expenses. In full, so to speak.
On the subject: Married in America: money and American men
Olya, greatly surprised at this turn of events, take a bluff that, in fact, she expected that she would still buy a gift for her daughters in a fashionable bag, and a demi-season dress for her mother with pockets and sweets overseas. As soon as he realized that he could not see the money in the near future, he waved his hand at her completely. They seem to live together, in the same cabin. Breakfast, dinner go together. But this is how he behaves, as if he is not at all familiar with her. Cold he behaves with it. If they go on an excursion (yes, take at least the same fortress in Puerto Rico!), He with his unchanged backpack, in which he has a laptop, is removed to the toilet as soon as possible. Sits there for hours. What do you do? Having left, can pass by Olka, without saying a word. And she used to gape, stare in the opposite direction from the toilet doorway ... and that's it, write! She often had to be driven back by the gestures of the men coming back to the toilet, begging to find out if her burly man was alive. And he has long been walking by himself and looking at the sights. And on single women.
More than once it happened that Olya and I, wishing to better study the ship and its interior, left her forever sleeping elderly diabetic in a chair in the lobby. He liked to doze where there is live music. He assured us that he would not go anywhere and that we should not worry about him. And each time we accidentally found him at a meeting ... for singles. For those who wish to find a pair on the ship. Olya strenuously pretended that he didn't see him point-blank and that everything was alright and nothing strange was happening. Although she, I saw it, felt like a victim and a kind of white hostage, from whom her master expects not only all kinds of pleasure, but also demands cash payments. Seeing her mental agony, I came up with this: "Listen, pat your hand, look into his eyes and promise oath that as soon as you earn money, send him money as a thank you for his hospitality.
Clear sea, you will not send anything, but your man will be happy. And you remember, Olya, you don't owe him anything. Did he invite you? Have you met? Did you know each other? Understand that you are not on the way? You do not baptize children with him. Especially since he constantly shows you that he is against you ... You can see for yourself, in general. If you are friends with the lame, then you yourself begin to limp. "
- You know, Marina, he has not given me his phone number for all eight months of our internet dating. And he writes to me infrequently, in fragments. He says that he has no Internet at home. For an informatics teacher, even a former one, not having an Internet at home is more than surprising. And he continues to me almost every hour this figure - 3960 to scribble on everything that comes to his arm, and everything tries to express something to me, but then he remembers that I don't understand anything, and waves his hand at me, like, you take it ... And I want to marry so much. Though for whom already. Though for this. Get out as soon as possible here in America, but we'll see. There might be a better turn up.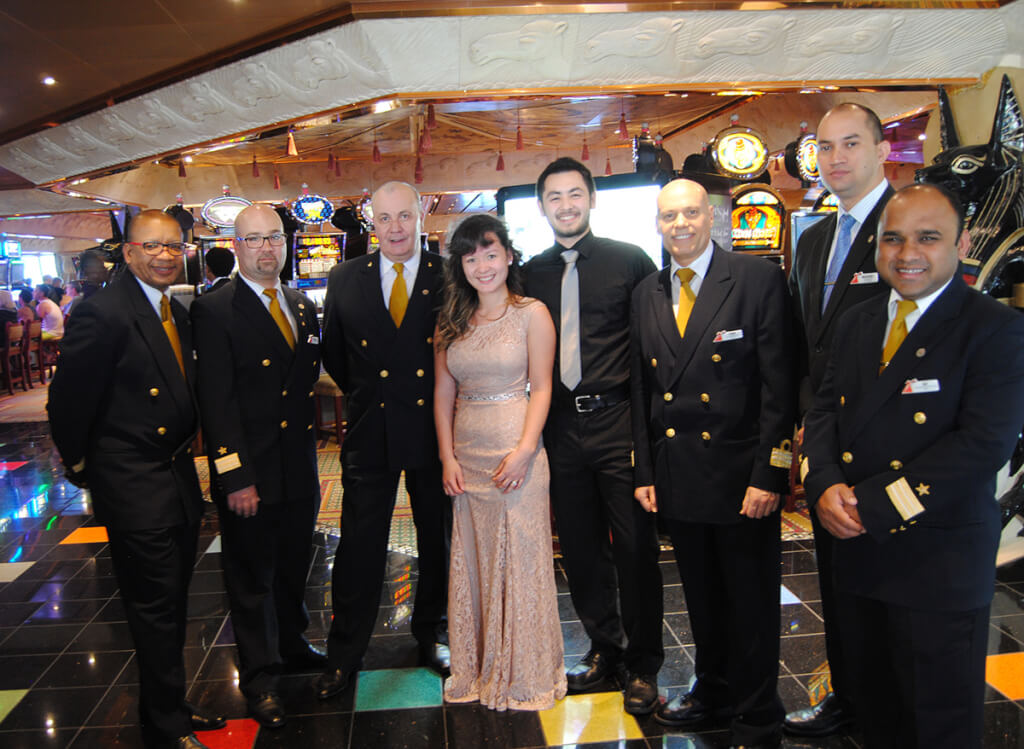 Gourmet ship
I will talk about food. On the ship fed as a slaughter. And not banal fried potatoes and sauerkraut usual for Siberians, but the best dishes of the world class luxury cuisine. Each dish is a masterpiece of cooking art, and I do not exaggerate at all. If you have breakfast and dinner in a restaurant where everything is decorous, with music, where well-trained white-teeth waiters only have time to change plates, knives and forks and where we, the public, are in appropriate clothes in the morning and in evening dresses and tuxedos for dinner. But there are still buffets, where you can lock yourself in a bathing suit, just emerging from the pool. Water flows from the ladies in streams, and the Filipino in uniform, smiling happily, follows the "swimsuit" everywhere. Wipe. So no one slipped. And the lady and the mustache is not blowing. And you can come to the buffet, it turns out, in curlers and bath robes.
One morning I watched a flock of heavy women in robes over their naked bodies and with towel-shales on their heads. The aunts made a noise and assertively shove the people who stood in the queue - then this, then this and that, and so without waiting. And at the same time, it was enough to take a few steps, in the other room - the exact same buffet. Exactly with the same set of dishes. And absolutely no turn. But people, just like in any American supermarket, do not want to walk a bit to find a free cashier, but they will crowd at the first person who gets there, standing in a queue ... Where is closer - there is better.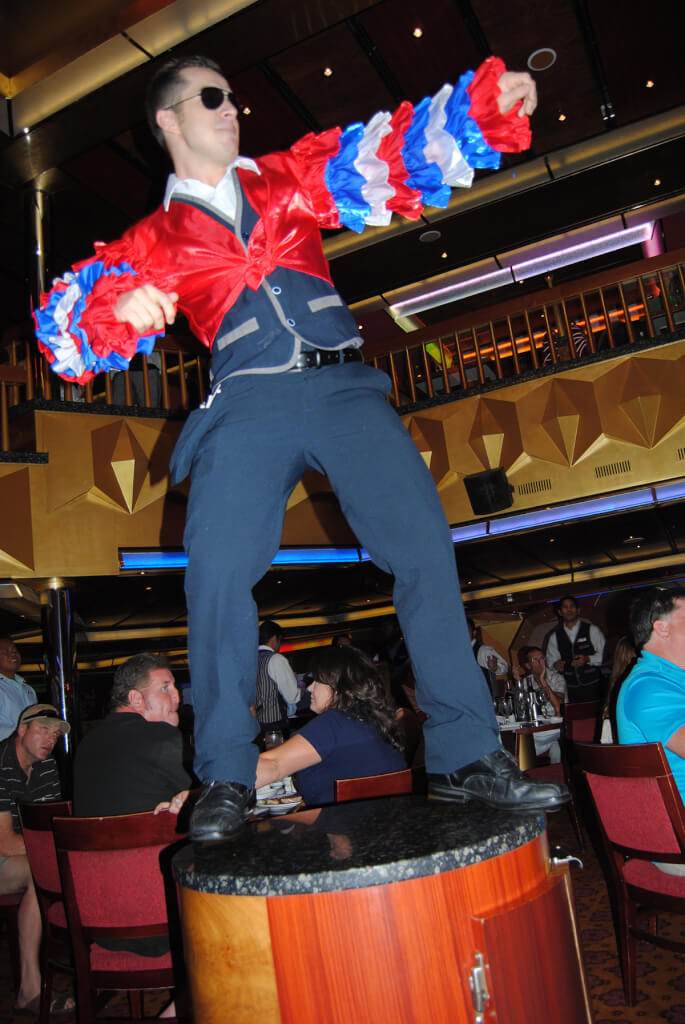 This is about food. If, however, about the toilets, then not once observed such a picture: American women would not slow down at the first stall. Psychology, apparently, is as follows: the stall closest to the entrance is the dirtiest, because everyone uses it. So the American ladies go further, into the toilet depth, and the first stall always remains the most empty and the most undefended.
I looked at all this on the ship: the endless queues for food, the desire to grab a piece of sweeter and as often as possible (food, everything, consider free, because you do not need to pay for anything, because everything is already included in the cruise price) .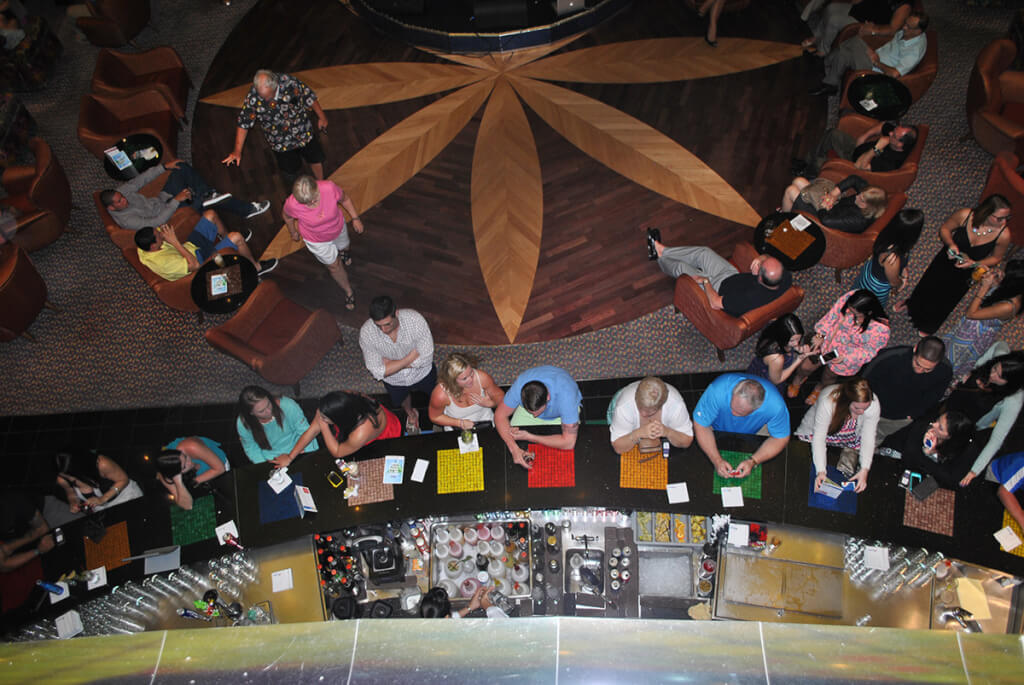 And such an idea came to my mind: how will the most respectable audience behave, turn out that cake last on the whole ship? How will four thousand people (3000 passengers plus 1000 crew) behave? How long will they be able to keep a human face? People after all are such animals.
I imagined a ship with a population of a small American town, having turned out to be on the high seas with a broken engine, without food and drink, with a faulty sewer system. This, they say, happened: there was a fire on the ship, and the injured ship, being off the coast of Mexico, did not moor, but continued on its way back to the American shores, not letting the hungry and forgotten people for a few days go ashore. Why were the passengers and staff not released from the floating prison? Not everyone had foreign passports with them. And if there is no passport in a foreign land - welcome to the jail, so the captain of the ship did not risk the fate of their passengers.
Then, on that ship, everything, they say, was orderly and peaceful, even despite the lack of the usual pickles for passengers, for breakdowns in the ventilation and sewage systems. Yes, the toilets were then full in some cabins, but those who did not have such a problem, happily opened their doors to others, yielding to their neighbors in misfortune. By the way, the doors on that ship did not close at all: the happy owners of the cabins with balconies kept them wide open so that the inhabitants of the inner cabins (where neither the balcony, nor even the slightest window) could see the light (the lights on the ship worked) and could breathe in the cruise is not feces, but the sea air.
But back to the topic of hunger and the loss of human appearance in conditions of sheer luxury. How long will the average fed-transfered American, suddenly deprived of all thirty-three courses at once, without going into conflict with the law? How long will keep calm? How long will keep a benevolent tone? How tenacious will the smile be on his face? After all, no one knows how that white gentleman in a white tuxedo will lead himself out in a somewhat critical situation. And what will happen in a couple of days with that lady in a diamond necklace, who gracefully walks around the deck in a mini-bikini and all hung with expensive sparkles?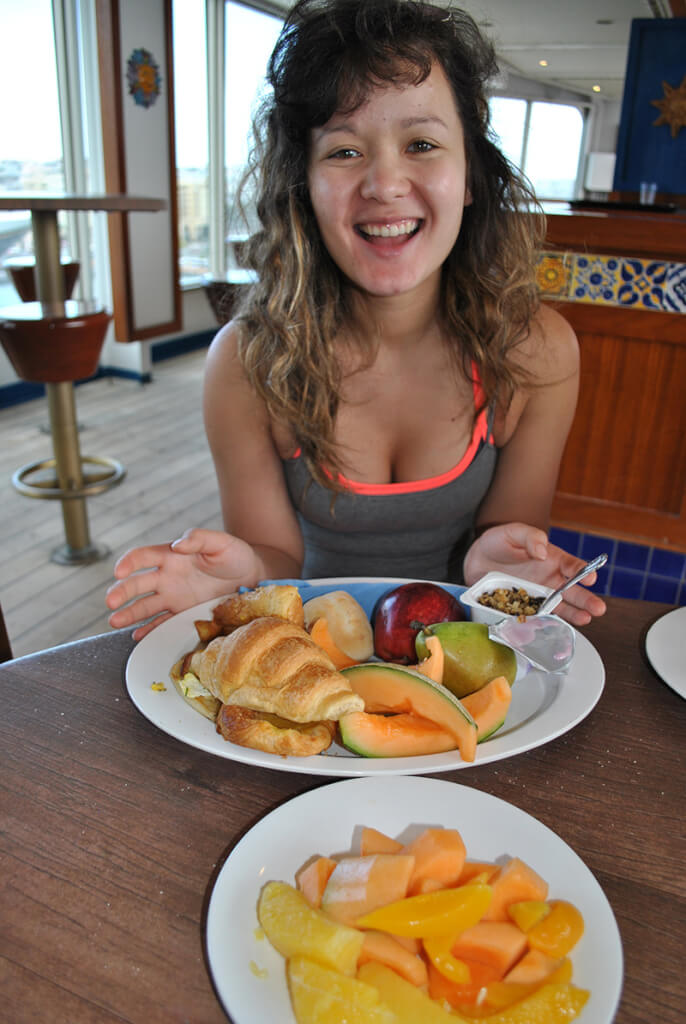 These people yesterday used the knife, butchering a juicy steak. They were proud of their refined manners in a ship-sized restaurant the size of a football field. They applauded the pianist. They drank the best champagne. Danced. They bought expensive perfume and a ring with a blue diamond in a ship store. It is possible that they became unhappy if the bread for dinner was not warm enough. Watching the news on TV, they may have sincerely grasped their hearts: "What kind of barbarians live there? How far they are, poor and wild, to civilization! "(However, traveling, being young, rich and successful, to poor countries and feeling at the same time as being taller - I do not see anything wrong with that.)
On the subject: Married in America: Peculiarities of the National Diet
I remember my first trip to Egypt. I was twenty-seven, and I was shocked: a river of the color of shit, barefoot skinny dirty hungry people everywhere, shacks and scorching sun. "And this is Egypt, where are our tourists so eager? And this is Egypt, where our Russian written beauties are getting married with bundles? "- I never ceased to be amazed by what I saw. My shoulders straightened themselves, my chin went up, and then I came back to Irkutsk proudly impossible: "I am a citizen of the great country of Russia! I live in a civilized world! "
As you know, if a civilization disappears from the outside, it disappears from the inside.
Man to man is no longer a comrade and brother, but a wolf. For some reason it seems to me that those who have eaten in life and who know firsthand what hunger is, will remain people for longer. For some reason it seems to me that it will be primarily Hindus and Chinese. And yes, the Egyptians. The rest - the citizens of the "countries of the first world" - immediately rush to comb the cabins in the hope of finding something edible in other people's suitcases. And there before the fight with cannibalism is not far. So the plot is ready for a Hollywood movie.