The article has been automatically translated into English by Google Translate from Russian and has not been edited.
'Beautiful and Forever Young': 72-year-old Sofia Rotaru delighted with vacation shots. PHOTO
72-year-old singer left for Italy with her family and shared new shots from vacation.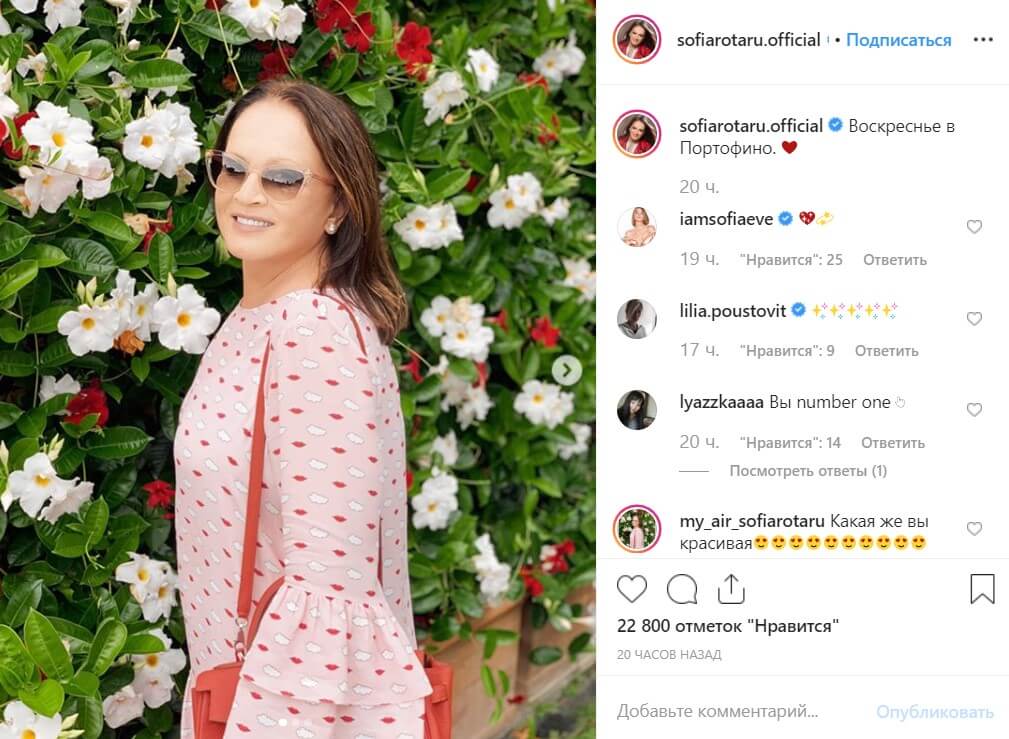 Sofia Rotaru finally left with her family on vacation. In Italy, intense heat subsided and the flow of tourists decreased. Now the performer can safely enjoy her vacation in the area of ​​her beloved Portofino, writes 7 Days.
During the holidays, Rotaru got time for photo shoots. One day, the 72-year-old artist walked around the picturesque places and took some pictures, which she later delighted her fans. As always, the portraits of Sofia Mikhailovna are heatedly discussed by fans on the Web.
On the subject: Marriage of convenience, the war with Pugacheva: what Sofia Rotaru was accused of during 57-year career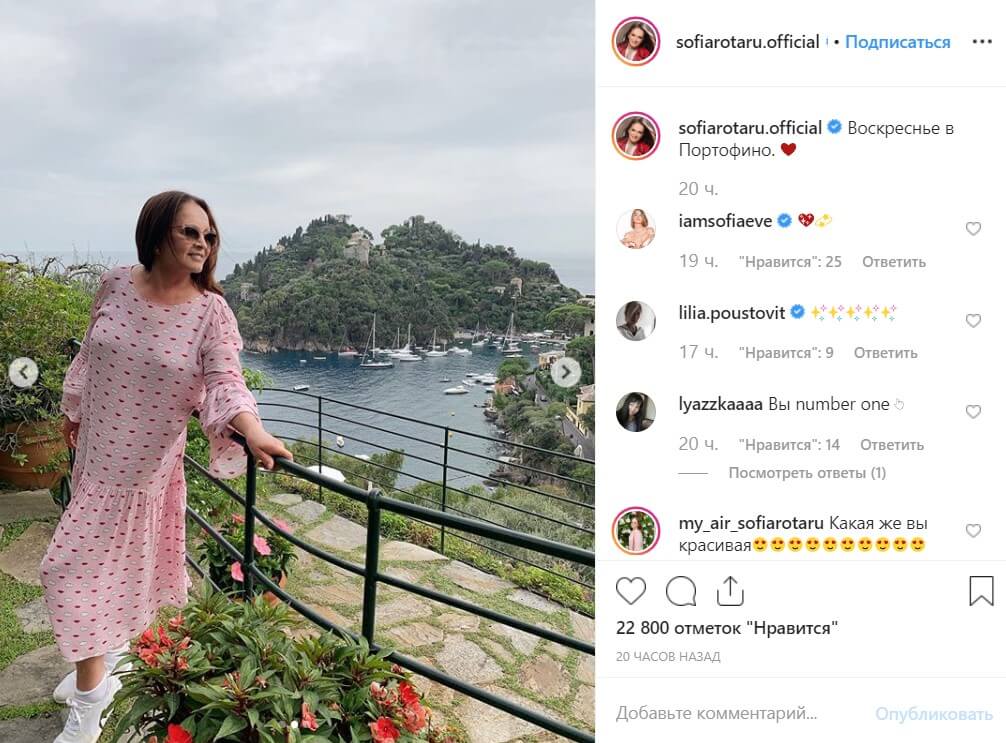 "What a beautiful one," "You look at you, you want to live," "Best and beloved, there will never be any more," "Portofino adorned her, definitely!", "Beautiful Sophie", "Forever young, so be forever" - write to Rotaru fans.
In mid-summer, the media discussed disturbing rumors that Sofia Mikhailovna was allegedly seriously ill.
The representative of the singer only in August made a statement about her health. Sergei Lavrov said that the artist every year undergoes a full examination of the whole body in Germany. In the same place, in the suburbs of Frankfurt, Rotaru usually undergoes treatment if she needs it.
On the subject: What Alla Borisovna is silent about: surgeon, stylist and psychologist revealed the secrets of Pugacheva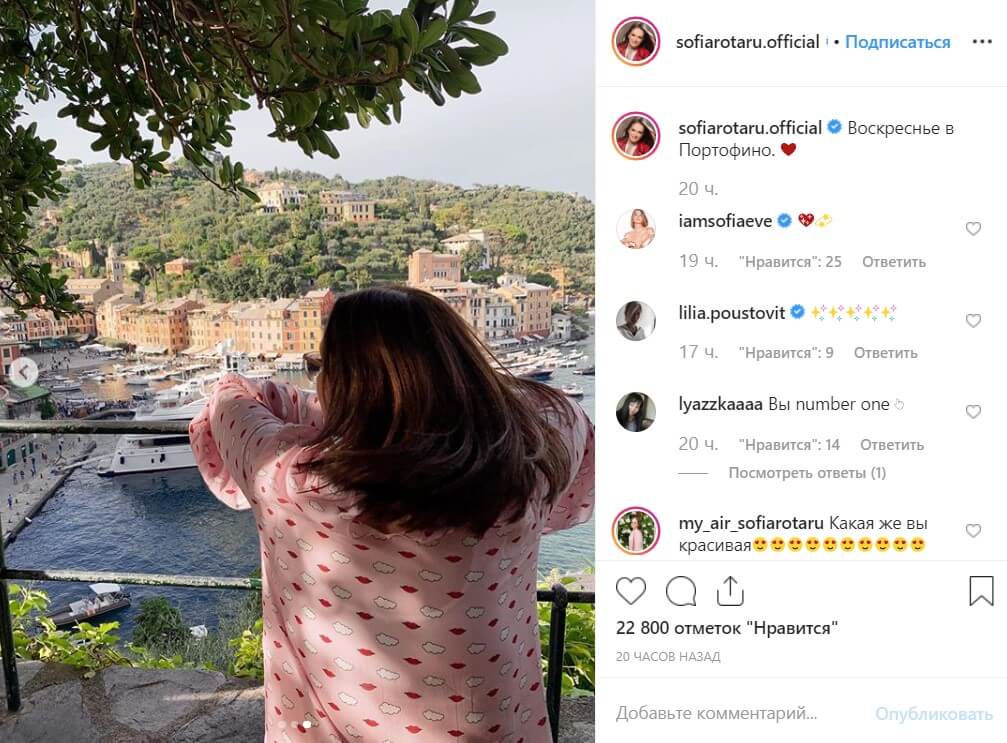 By the way, a couple of days after the statement by the director of the artist, Sofia Mikhailovna arrived at the "New Wave" in Sochi. Her flowering appearance confirmed the words of Lavrov. The performer, by the way, for a long time did not go on stage with Russian artists. In recent years, Rotaru lives in Kiev and almost does not tour.