The article has been automatically translated into English by Google Translate from Russian and has not been edited.
'King of respect': at least 10 reasons everyone loves Keanu Reeves
'16.07.2020'
Source: ADME
Keanu Reeves is an outstanding Hollywood handsome. He is very generous, self-ironic, alienated and mysterious. ADME collected 10 reasons why he is the darling of the Internet and the king of our hearts.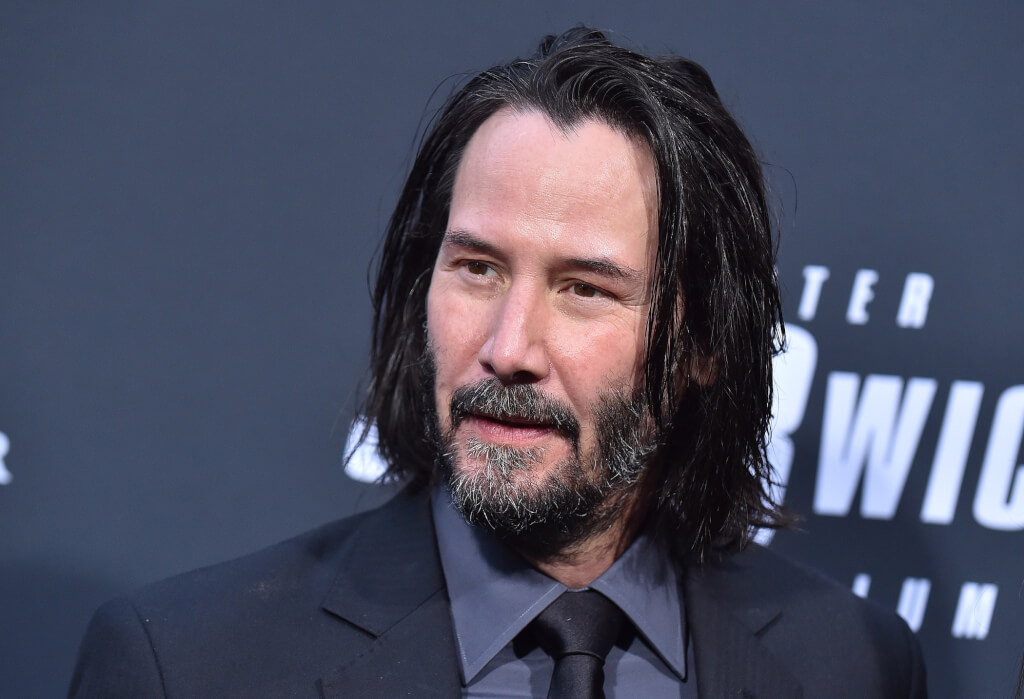 Kean had to endure a lot, but he survived and is now making every effort to make the world around him a little better. He not only constantly donates money to charity, but at the same time he always remains a person who loves and respects his fans. People who met with the actor personally confirm this with their stories.
He respects a woman's personal space very much.
Fans have noticed that Keanu barely touches his girlfriends when taking pictures with them. He simply puts his hand behind their backs and holds it suspended, not touching anyone. People found this gesture so pleasant that they even nicknamed Reeves "the king of respect" and continue to compliment him for such attention to this detail.
He sponsors many charities, but never brags about it.
For many years, he has donated millions to children's hospitals and several oncological funds, but he is modest. In addition to supporting various charitable organizations, Keanu is trying to improve the quality of life of children from low-income families and finances projects related to creativity, education, human and animal rights, and the fight against childhood hunger.
He recently auctioned a 15-minute conversation in the Zoom video call app. The main idea of ​​the auction was not just to chat with your fans. Keanu has partnered with Camp Rainbow Gold, a children's cancer charity. All collected money goes to children in need of treatment. The auction opened on June 15 and closed on June 22.
He's really generous
"A family friend builds film sets. One of those poor laborers who just build, not design. In general, he worked at the Matrix site, and Keanu found out about his family problems. Then the actor gave him $ 20 for Christmas as a bonus. Keanu was also one of the few people on set who were genuinely interested in the names of the staff, greeted and spoke as equals, even if they were just building the set. " © kahi /reddit
He always remains a gentleman
Keanu shows his respect for women not only posing with them for the press. Once he was photographed on a subway train when he saw a woman with a large bag. The actor without hesitation offered her his place. The video instantly scattered and captivated people even more.
He remains unperturbed in difficult times.
In March 2019, the actor flew from San Francisco to Los Angeles, but his plane made an emergency landing at Bakersfield Airport in California. This was due to some technical problems. During the incident, people managed to capture several Instagram stories, which show how Keanu communicated with the airport employee and helped fellow travelers to get to their destination. Passengers traveled to Los Angeles by bus, and Keanu actively communicated with them.
He values ​​his fans
One day in the midst of filming the third film, Bill & Ted's Bizarre Adventure, Reeves saw one of his fans holding a poster: "You're awesome!" - Keanu jumped out of the car, knelt down and signed an autograph on the poster.
He likes to spend time with them.
"My family and I were resting in Paris, and my mother noticed how Keanu got into the trailer nearby. She went up and knocked on the trailer door, but another man opened. He said Mr. Reeves had a long shooting day and he was very tired. And then Keanu comes out and says: "No, no, everything is fine, it's always nice to see friendly faces." And then calmly asked: "How do you deal with this change of time zones?" He was incredibly kind and kept very simple. Keanu took a picture with us and even signed a random sheet of paper from our hotel. " © Justin Lennox /reddit
"My boyfriend works next to Gold Coast Studios, where the film" John Wick-3 "was filmed. He tried to photograph Keanu for several days, but could not catch him. Once he finally managed to take a picture, but poor Keanu looked completely exhausted, because the shooting lasted about 7 hours. It was one of his last days on the set. At first, Keanu continued to walk and obviously did not want the fans to bother him, but then he stopped, waved to them and let everyone take a picture of him. " © Guinhyvar /reddit
Seriously, any fan meeting is important!
"Keanu Reeves and I sat across from each other at an empty train station for about an hour, until the train finally arrived. All this time we were silent. But when they got on the train, he said, "It was nice chatting with you."

He put aside personal affairs to help others.
"Once my girlfriend broke down a car and she was on the side of the highway. The girlfriend did not have a cell phone and there was no way to call for help. Suddenly, a Porsche stopped nearby, with Keanu inside. He tried to help her start the car, and when this did not work, the actor called an emergency service for her. When the car was towed, Keanu suggested a friend take her home. He drove about 50 miles, dropped her off at home, left his number and told him to call if she still needed help. " © lovemyax /reddit
He knows how to communicate with the people with whom he works
"In the late 1990s, I got my first job as a design assistant on the set of Chain Reaction. Every day for the last few weeks of filming, Keanu drove the stage workers and "grumpy workers" for free breakfast and lunch. Since then I have worked in 30 different venues and have never met such a generous and friendly actor like him. " © bo2dd2 /reddit
He loves what he does
Keanu does not hide her passion for the film industry and for her work. In May 2019, he left handprints, traces, and an autograph on the Hollywood Walk of Fame. There he shared his feelings with the audience: "I love films. God, I love movies! I like to watch them, I like to act in them. It's a great honor for me to be here today and to celebrate this event in the holy land of Hollywood. "