The article has been automatically translated into English by Google Translate from Russian and has not been edited.
'He's crazy about fat': in social networks outraged by Kirkorov's sneakers for $ 14
Russian singer Philip Kirkorov showed off new sneakers from the Air Dior x Nike Jordan collaboration, they write RIA News.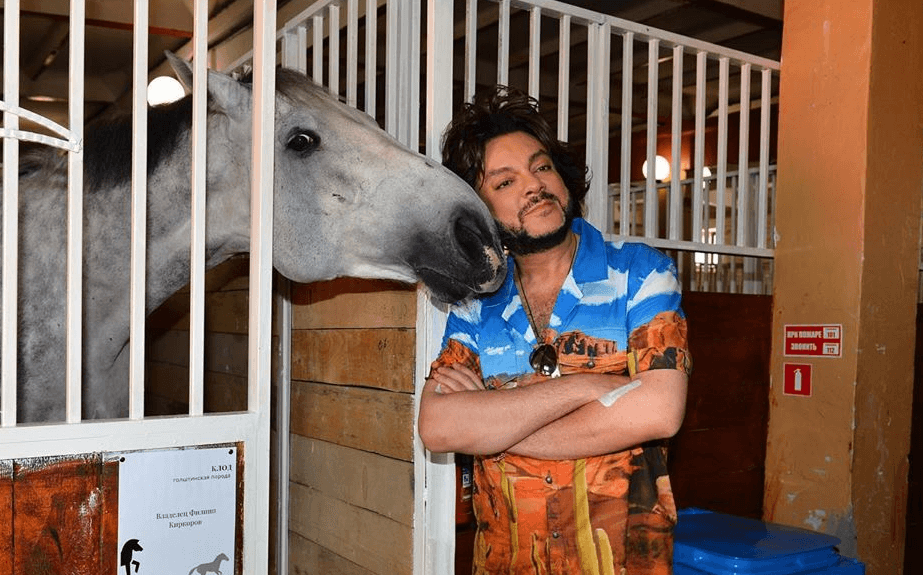 Singer Philip Kirkorov posted on Instagram a photo showing his new sneakers from the Air Dior x Nike Jordan collaboration.
In the picture, the musician takes pictures of himself in the mirror, holding a shopping bag in his hands.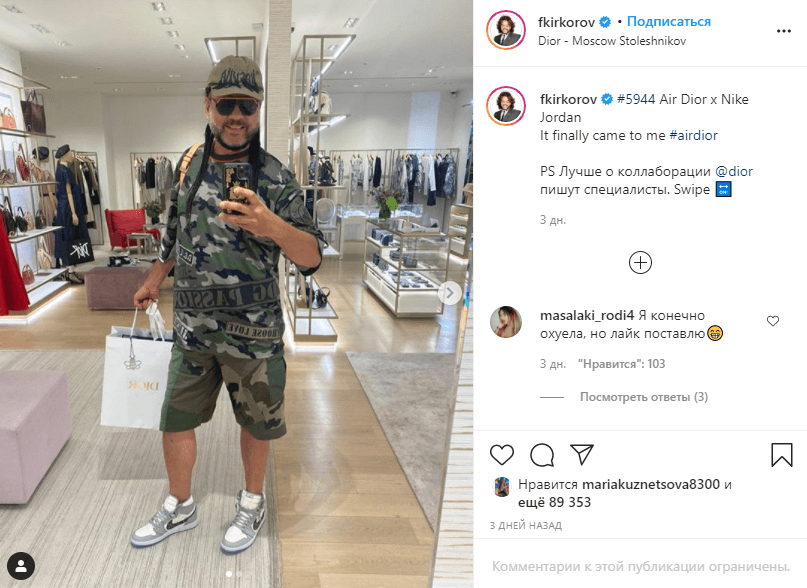 The performer attached a screenshot to the photo, from which it follows that initially the cost of a pair of such shoes was about 150 thousand rubles (more than 2 thousand dollars), but at the moment dealers are selling it for one million rubles (about 14 thousand dollars).
In July, it was reported that several million people applied to buy the Air Jordan 1 OG sneaker from the joint collection of the sports brand Nike and the fashion house Dior, making them the most popular model of the summer of 2020. A total of 13 pairs of sneakers were produced. One of the pairs went to Kirkorov.
Some users considered the sneakers unreasonably expensive.
On the subject: 'We are no longer friends at home': why Philip Kirkorov stopped communicating with Alla Pugacheva
"Why this collapse, bragging or someone is mad with fat", "Well done, Philip Bedrosovich, saved a pair of sneakers! I'm saving cats and puppies "," Madhouse! Sneakers for one million ", - write the indignant subscribers of the artist.
However, there were also those who highly appreciated the musician's new shoes.
"Who is this handsome?", "The most glamorous man in the world", "Don't be jealous! No need to count other people's money! " - admire the devoted fans of Kirkorov.
It also became known that Kirkorov tried on the 2014 trend of the year - grilzy (jewelry on teeth), reports TVNZ... Kirkorov, as you know, is a fan of "chic give". Jewelry for his teeth cost him the price of a one-room apartment in Moscow. He boasted of them in a new video and at a recent party in Moscow.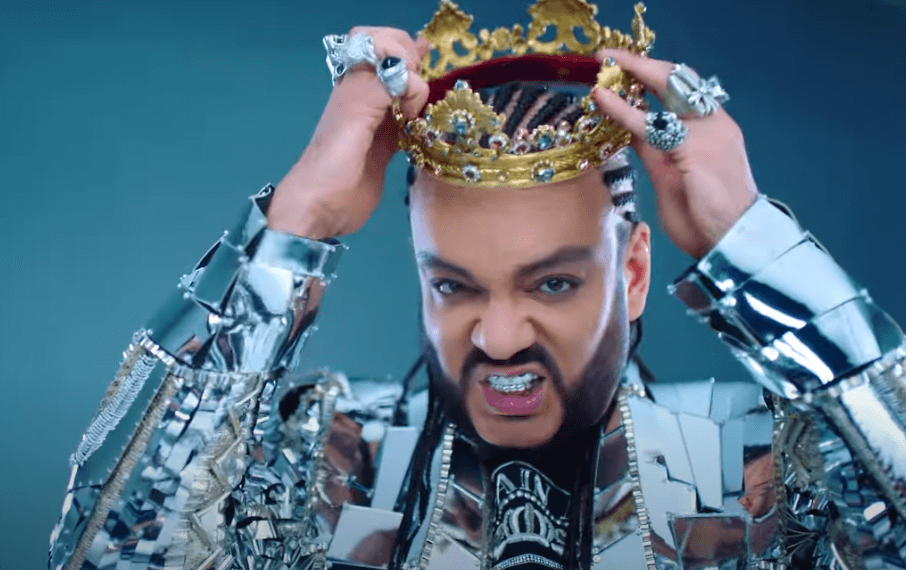 Grilzy were created according to an individual order in one of the Moscow dental clinics.
"The jewelry is made of precious metal and inlaid with precious stones. Usually it takes at least two weeks to create them, but we did it in 7 days, "said Luiza Avtandilyan, chief doctor of the clinic.
"I love accessories! I have never had such a decoration. Luxury! ", - Philip Kirkorov rejoices at the purchase.