The article has been automatically translated into English by Google Translate from Russian and has not been edited.
Son Hugh Hefner told how he grew up in a Playboy mansion
When Cooper Hefner was young, the decor in the house was not reminiscent of the fact that his father is the founder of Playboy magazine. The situation began to change significantly when Cooper was 8 years old.
"When my parents were together, everything looked pretty decent, - recalls Cooper, 25, the youngest son of Hugh Hefner and Kimberly Konrad, winner of the 1989 Girl of the Year competition. - Parents often went to formal events together. Я I think that this was the merit of my mother. "
But that all changed after Cooper's parents broke up in 1998. Hugh Hefner built a separate house for Kimberley next door, and Cooper and his brother Marston, who are older than Cooper by 2, lived at the same time on 2 at home.
"There were parties at my father's house all the time, regardless of the season - both summer and Halloween. House guards on such days turned into nannies who carefully watched that my brother and I did not leave the house and did not see what was happening. However, I have no negative memories of those times, "says Cooper, referring to the orgies by the pool.
In July, 2016, Cooper inherited his father's business and assumed the position of chief creative director of Playboy magazine. ХAlthough he started a family business back in 21, he wanted to participate in the development of a new brand strategy appropriate for his generation, but the leadership did not support his ideas at that time. ЕMu had to leave. Now Cooper is taking part in a new documentary series. Amazon — American Playboy: The Hugh Hefner Story (American Playboy: The Hugh Hefner Story) where talks about the life of his father.
During the absence of Cooper in the management team, the magazine, which was under the guidance of his father, decided to stop publishing nude photos. Cooper publicly condemned the decision. AND he was right - The number of subscribers dropped significantly, Hugh resigned, and Cooper and several other publisher executives came to the management of the magazine.
"The board of directors was presented with a business strategy to displace nude photography in favor of attracting advertising. I think it was a direct attack on what my father had been preaching all his life - the normalization of sexuality, "says Cooper. The Post.
"I was not in favor with the board of directors, and there were even moments when I began to question my own sanity, listening to the people responsible for running such a large company," he added. "One of my first and priority tasks was to return to the publication of the kind who created my father»- says Cooper.
Son proved his devotion to his father and the cause of his whole life by the fact that his bride, actress Scarlett Byrne, who played in "Harry Potter",shot for the cover of the spring issue Playboy (March / April 2017 of the year).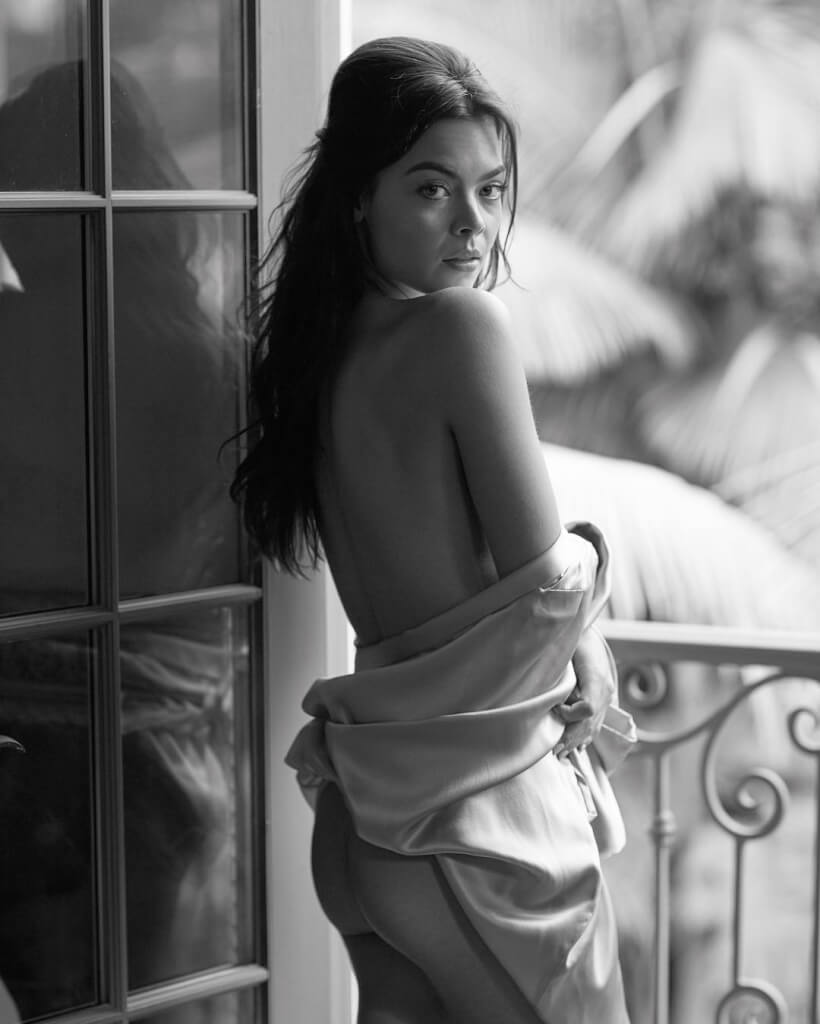 "Was it strange to see photos of your naked bride in a magazine? Not, Cooper says. - Мoya mom also starred for this magazine. My perception of such things is different from the perception of most people. I really do not think it is strange or abnormal. People make such situations abnormal. "
Although the magazine reduced the frequency of numbers to 6 per year, Cooper does not refuse the printed version of the magazine.
"Printed publications are a kind of choice, not a means of obtaining information or news. Maybe the next generation will choose the print just as my generation chose vinyl discs. "- Он he emphasizes.
Hugh Hefner 9 April was 91 year, and the son says that his father is doing everything right.
"He has a sore back, which almost always happens with age. Last week we had a meeting of directors, and we defended all the initiatives that we are launching. Creepy to see how your father inыneed to fight. But it's better to let him fight with a sore back than with anything else. "- sums up Cooper.