The article has been automatically translated into English by Google Translate from Russian and has not been edited.
Kate Middleton was first published after the announcement of pregnancy. A PHOTO
'11.10.2017'
ForumDaily Woman
Duchess looks great! The official instagram account of Kensington Palace published photos from yesterday's reception, organized by Prince William along with Kate Middleton and Prince Harry in honor of World Mental Health Day.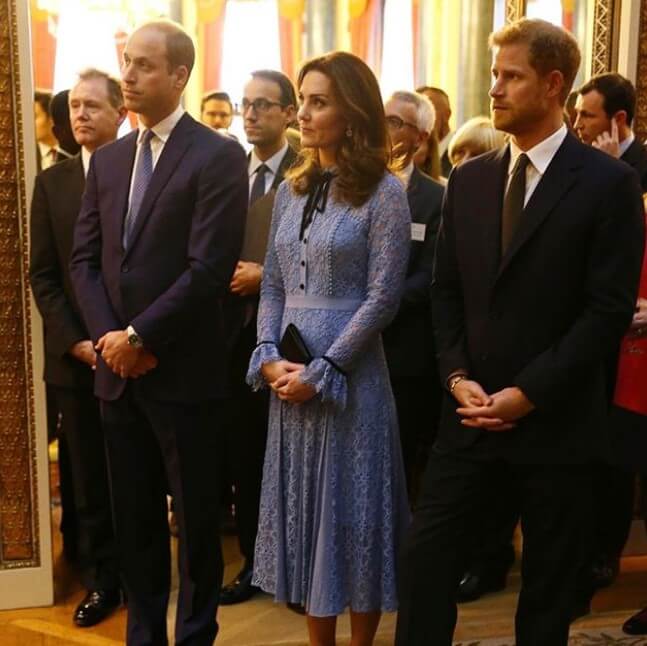 The topic of mental health has taken the young part of the British royal family for more than a year; brothers and duchess dedicate a serious part of their social work to it, often giving interviews on this topic. The British, working in the field of mental health, were invited to a reception held at Buckingham Palace.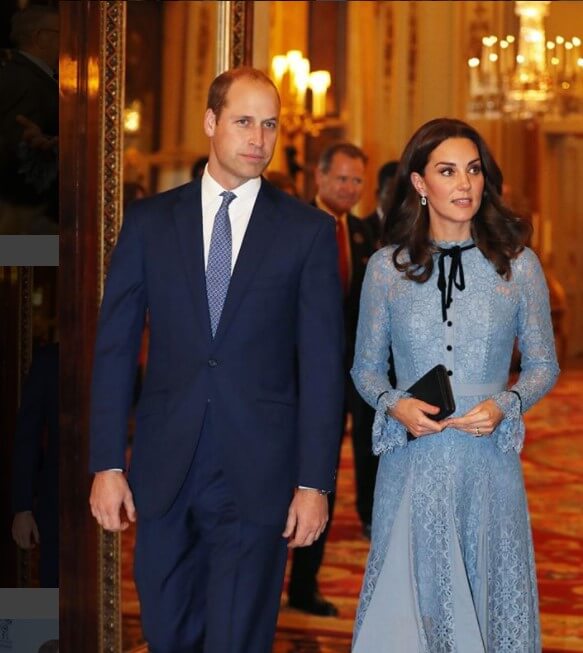 After the announcement of the third pregnancy, Kate Middleton did not appear in public for almost a month and a half - it is known that with each child in the early term, Catherine suffers from a severe form of toxicosis, which carries a threat to life. This time the duchess was not in the hospital, but was under the supervision of doctors and family in the palace. She was so bad that Kate could not even accompany her eldest son George on his first school day.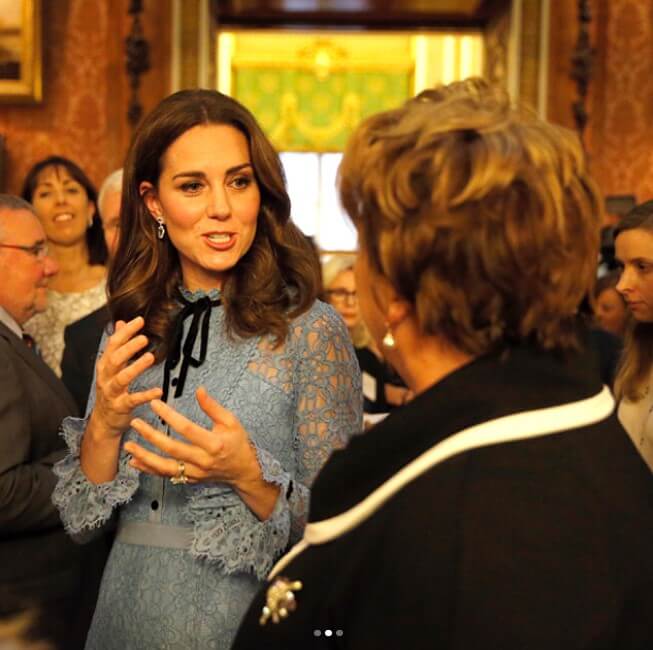 The fact that Catherine will be released to the public on October 10, it became known a couple of weeks before the event, fans of the Duchess literally considered the hours before her appearance. And Kate is not deceived. The duchess was wearing an elegant blue dress, under which a small tummy was guessed.
Palace insiders say that the future mother of many children still feels unwell, but her condition is much better than a month ago. The third duchess pregnancy proceeds normally.