The article has been automatically translated into English by Google Translate from Russian and has not been edited.
What clothes and shoes are ours, but Americans don't wear
Having moved with my family to America, I was surprised a lot in this country. I will share with you my observations about clothes, shoes and all that you can wear on yourself. Some of the clothes that we wear here, Americans do not use at all or wear very rarely, says Oleksandra Ukrainko in her blog "Between New York and Boston" on Yandex Zen. Interesting? Then let's go.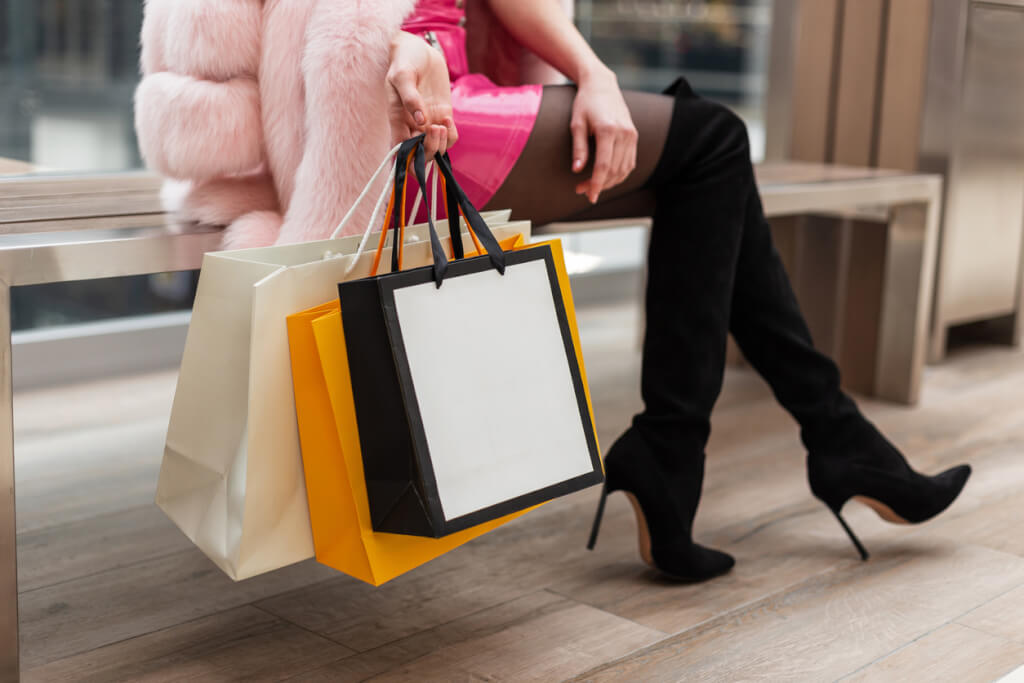 Children's tights
At the time of arrival in the USA, my youngest daughter was almost 2 years old and she grew by leaps and bounds. In just a couple of months I had to go to a local store for some wardrobe items for her. The choice of children's clothing in American stores is very wide, but I did not find children's tights in any of the three nearby large supermarkets. It turned out that ordinary cotton tights are not held in high esteem and they simply don't exist on sale. But it is full of all kinds of leggings for both girls and boys, ranging from the size of 2-3 months to 13-14 years.
Of course, if you set a goal, then on the same Amazon you can buy tights for a girl, but this is not an everyday item of clothing. But tights for a boy in the USA can only be bought in specialized dance stores: these will be nylon models. Tights and boys in the States are incompatible concepts. Americans prefer leggings and wear them with T-shirts, girls wear them under skirts (this is even a mandatory requirement for school), they are also used under the bottom in the cold months of the year.
Both my youngest and eldest daughters very soon switched to using leggings in everyday wear - it turned out to be incredibly comfortable. Only socks can be changed daily, and leggings themselves - every 2-4 days.
Panama for girls
I well remember our children's hats and hats of all kinds of styles and models: with ruffles, frills, patch bows and flowers, openwork and wicker. The girls in them have always been so funny! The youngest daughter also had a couple of similar pans, and when we arrived in the States, in the summer they were actively used. However, while walking with the child, I paid attention to the fact that the local children in the summer either don't wear hats at all, or wear baseball caps exclusively - this applies to both boys and girls.
On the subject: What clothes should you buy to look your own in America
No wonder my daughter's bucket hat has always been the center of attention in playgrounds. When my daughter grew up and the hats brought from home became small, I hurried to local stores to pick up something new. The choice of summer children's hats in local stores was huge, but only among baseball caps, cowboy-style hats and standard American panamas (sun hats), which are worn by both girls and boys. I won't say that I miss ruffles and scarves, just an interesting observation.
Natural fur coat
American animal advocates have made tremendous strides in their movement, and regular and large-scale rallies are bringing more and more U.S. residents to their ranks. Wearing fur in America is no longer not only fashionable, but also dangerous (there are many cases when public people were doused with furs in furs). Sports and show business stars, one by one, are moving to veganism and condemning the use of natural fur.
I made a huge mistake when I decided to take a mink coat with me to the States (leather high boots came with it as a set). In all the years we've lived here, I've never worn it. It is inappropriate here, and indeed for me personally it is no longer relevant as clothing, although it was worn at home. Now I'm looking for an opportunity to send her home (it's a pity that she is idle).
Women's boots
The usual leather (or suede) autumn or winter high boots women do not wear here. For the fall-winter season, residents of America prefer boots or ugg boots. I can assume that somewhere in New York office workers put on chiseled boots, but in our Cambridge and Boston (and this is not a village or outskirts at all) I have not seen such.
Although no, American women wear boots. But only rubber from rain (rain boots). The owners of forest estates are the only ones who save themselves: with the onset of the rainy season, rubber boots are indispensable there. And also cowboy-style boots - this is an invariable element of the American wardrobe that does not go out of fashion. I don't know about everyone, but many people have a pair of cowboy-style boots in their closet. They are worn both in autumn and summer under dresses and residents of the outback, and fashionistas of tourist centers. I don't have a cowboy pair in my wardrobe yet (I haven't worn European leather ones yet), but I'm already looking at several options.
On the subject: 5 signs by which foreigners accurately figure out Russian girls
High-heeled shoes
Here, such shoes are clearly not intended for everyday wear - most likely, they are put on in a specific place for the occasion. I don't understand how short girls survive here (I know many of ours who, without exception, had shoes with heels or platforms in their homeland precisely because of their short stature), but they don't wear heels every day in the USA. Yes, and there is no one like ours (dress up nicely and go for a walk). A high heel is an evening dress and a specific place. Yes, heels are beautiful. Yes, you can wear it under everyday outfit, but they don't do that here.
Nice casual shoes with heels can be bought in African-American areas (black sisters know a lot about such shoes), but why? Where should I wear it then? Personally, I was not a fan of high-heeled shoes at home either, but I still brought 3 pairs with me for my summer-spring wardrobe. Now I wear them very rarely and have already regretted several times that they took up precious space in my suitcases.