The article has been automatically translated into English by Google Translate from Russian and has not been edited.
What cosmetics should be taken from the USA, and which is better not to spend money on: personal experience
Independent beauty expert and ex-editor of beauty Vogue and Allure Katya Danilova told The BlueprintWhat kind of cosmetics in America is worth the money, how and what is better to buy. And shared her black shopping list.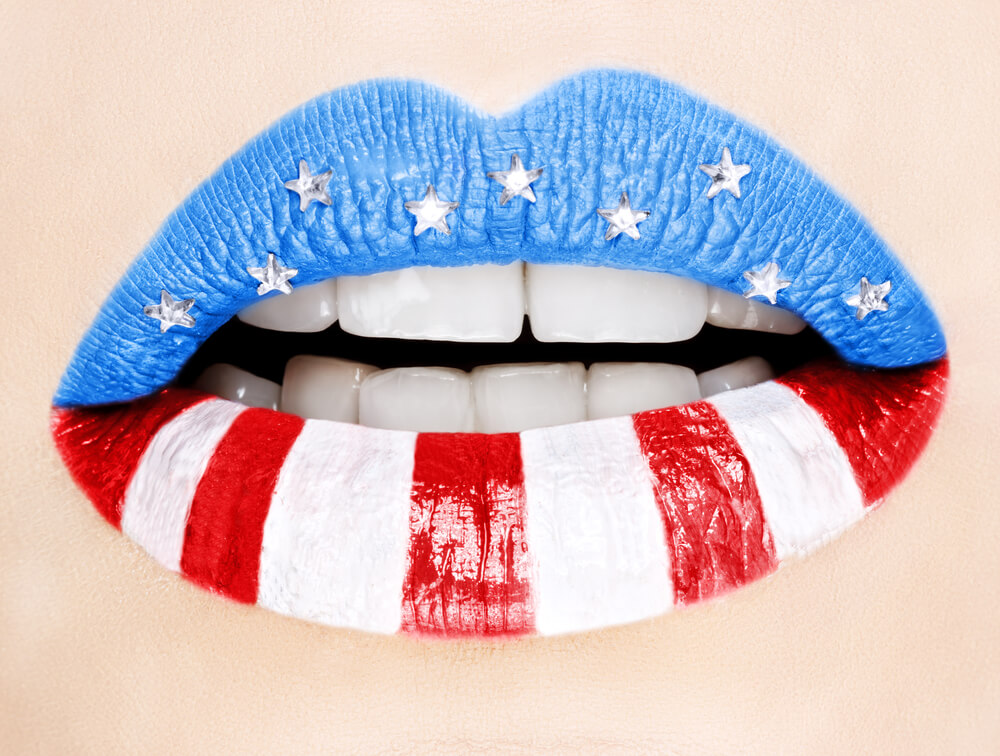 "After I moved to the States a year and a half ago, questions came up in my direct Instagram — what should be brought from America from cosmetics? Since I was a beauty editor in Moscow, I had access to all the benefits of the beauty world. So, in short, my answer to a friend was: dear ones, calm down, the iron curtain fell a long time ago, all the best is already in Moscow, stop thinking that "there is definitely better." The grass is not greener, acne does not pass faster, hair does not grow thicker than in Russia.
I will not write about the products from the lines Huda Beauty, Fenty Beauty, Pat McGrath, Marc Jacobs. In the States they do not feel such awe (by the Origins brand, by the way, too), as in Russia, they quietly lie on the shelves at Sephora - go in and ask them to do you make-up with them, and decide if the quality is right for you. Loud exposures will not be - I emphasize, this is purely my opinion. But there will be useful tips on what to buy and how. "
HOW TO BUY
Buy a new product immediately upon arrival.
If in Moscow it is still fashionable to show off an exclusive, something that others do not have, then during my life in the States I learned from the Americans the utmost practicality and frugality.
Any cosmetic product can be returned to the store and get your money back. Yes, even if you already used lipstick and did not like the shade. Therefore, I advise you not to buy beauty products at the last moment before your departure, but try while you are still on American soil.
Study the labeling on the packaging.
Pay attention to the labeling of funds - it is easier to choose real organics in the States, everything is very strict with certificates. In this case, do not get fooled by the phrase clinically proven or dermatologist-tested, in America it is for them that there is no mandatory federal law.
Start exploring beauty shelves with facial care products, not makeup. In the States, the cult of clean, radiant skin health. Therefore, the new products here are much more interesting than the next eyeliner or lipstick. By the way, in the States now the same hype around Korean cosmetics, as in Russia. But keep in mind that many of these tools are designed specifically for the American and European markets, in Korea itself, they are often not even heard of.
On the subject: Clothing, cosmetics and everything for the dollar: 10 companies that open hundreds of new stores
Be sure to read foreign reviews before purchasing. Americans love to complain if they are not pleased with something. The culture of writing reviews here is elevated to the cult - buyers leave feedback for everything: from poker to extension cord. And of course, on cosmetics. Leave in the hope of receiving the next time a discount or gift. Keep this in mind. Read what those who have already tried these tools write, discarding the emotional component, to you it's more important than the smell of shower oil, and not how it didn't fit on someone's shelf in the bathroom. And read not laudatory odes in magazines, but simple reviews on Sephora or Amazon sites.
Feel free to buy in supermarkets
Go for cosmetics not only to well-known retail chains, but also to supermarkets and pharmacies (CVS, Walgreens, Sprouts Farm Market, Whole Foods, Trader's Joe) - here you will find various treasures for reasonable money. Another favorite place of mine is the Sally Beauty store, a paradise for those who like to do procedures at home or want to open a salon. Here you can find everything: from brushes and peignoirs to professional lamps and the most convenient hair clips.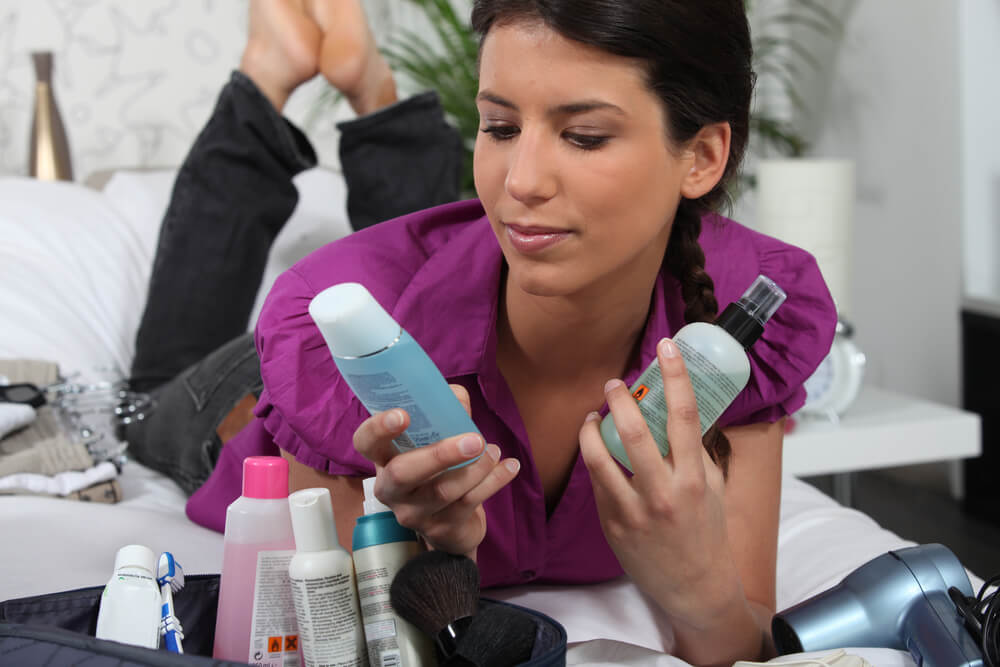 WHAT IS WORTH VEZTI FROM AMERICA?
Rare shades of foundation or concealer
Russian distributors buy the best five or six shades, most often for Snow White, forgetting what a multinational country we have. Over the past year, more than 40 shades of tonal resources have been released by L'Oréal Paris, Fenty Beauty by Rihanna. Yes, even just your favorite brand, which is in Russia, there may be a much larger selection of colors.
Fashionable indie-beauty brands,
which overwhelmed the shelves of not only Sephora stores, but also large department stores. Among them: Herbivore (cleansing soap with charcoal, facial cleansers on coconut water and shower products), Farmacy (start acquaintance with the brand with their top products - masks with honey and antioxidants, restrain yourself not to eat) One love organics (who can resist pink or gray heart-shaped cleansing puffs? That's right, nobody) Box Naturals - refreshing wipes with rose, lavender or cucumber for all occasions (instead of baby wet wipes).
Rose Clay Heart, $ 10, One Love Organics Cleansing Sponge
Bamboo Charcoal Cleansing Bar Soap, $ 12, Herbivore
Mask with honey and antioxidants Honey Potion, $ 38, Farmacy
Self-standing for me is a natural brand Bastide, Aix-en-Provence, which launched a star barber Frederic Fekkai. Provence is closer to Moscow, but such intoxicating aromas of hand creams, candles and body lotions in the States must also be sought. My favorite - perfumed crystals for the house with the aroma of amber.
Perfumed Amber Crystal Ambre d'Or Potrourri Crystals, $ 80, Bastide, Aix-en-Provence
For hair: Nutrafol vitamins, shampoos and Viviscal masks
If you have long been in the list of notes for the New Year to "sign up for a trichologist", but until this has happened, then try these tools. I used to take vitamins Viviscal, from which already a month later I "spiked" the brow. Their shampoos and masks are no less effective. About Nutrafol they are now spoken in all the beauty editorial offices of Manhattan, my trichologist has also approved - there is an extract of saw palmetto in the composition, plants that are credited with winning in androgenetic alopecia.
Shampoo for hair Gorgeous Growth, $ 9.99, Viviscal
After you buy a towel or hair turban English brand Aquis, hair dries faster and does not pull. For aesthetes - Balmain combs and silk slip pillow case.
The unobvious purchase from this brand (of its latest launches, I advise the Waso moisturizing tonic, Fresh Jelly Lotion), but I have not seen the best cotton disks. Delay exactly the amount of funds that you need, do not scratch the skin. Ferrari in the world of drive.
On the subject: Harmless and popular cosmetics turned out to be dangerous for women's health.
with green tea or sakura, the most correct, from Japan, usually sold in beauty salons. My favorite is white for the body, as an alternative to the classic washcloth.
Foot cream Shikai, Borage Therapy from Whole Foods
Borage oil in its composition heals the driest heels. In the network of Ulta Beauty I advise you to try socks with pepper cream Iroha, bring your legs back to life, if you spent the whole day in heels.
This is a godsend for the bedroom. Soothe rebellious thoughts before bedtime, feel at home as if in a spa.
Since 2003, as appeared on shelves in pharmacies, this cream remains a bestseller. Universal remedy, which includes beeswax, olive oil, honey, propolis and other healing ingredients.
Hand cream The chemistry, Hand Chemistry - honest hand cream, non-sticky, nourishing. Advanced Healing Ointment Hand Cream Ointment, CVS is a pharmacy wand for those who suffer from cracks and dryness. Very sticky, rather SOS-remedy.
Acure Acne Spot Acne Spot Treatment - dries and heals inflammations. Also, the entire Acne Control line for problem skin from Dr. Murad, but I advise you not to get involved in self-treatment, so as not to overdry your skin.
Plus more fashionable: dry shampoo Sam McKnight, sticks under the eyes of Milk, mark of Madonna MDNA (just got on the shelves. Her singer helped develop Paul Jarod Frank, a top dermatologist from Manhattan), writes The Blueprint.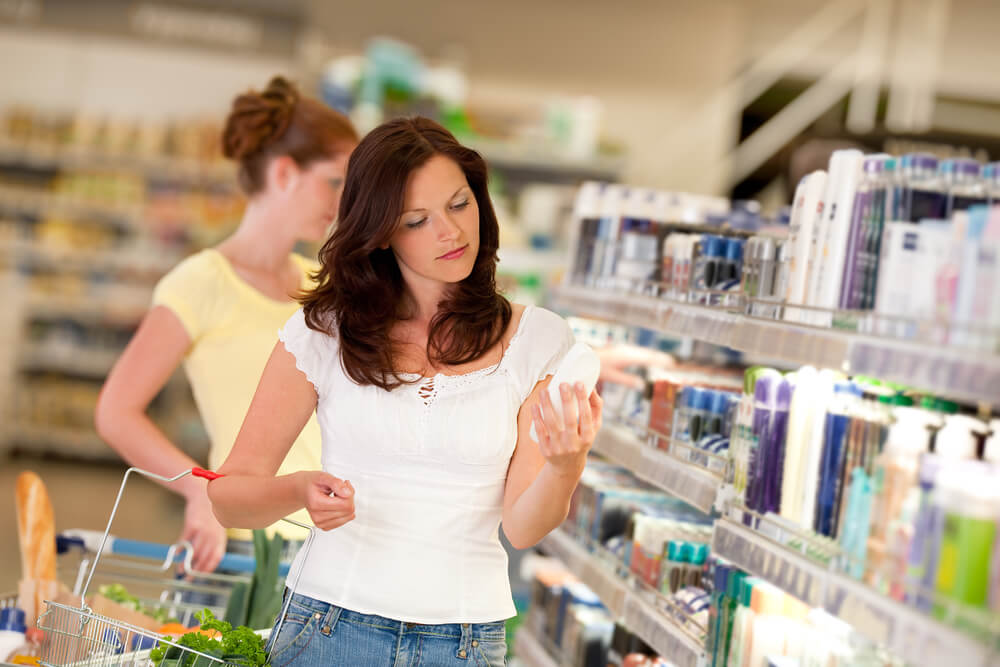 MY BLACK BOOK LIST:
Burt's Bee - eye patches. I wanted to check what they are, patches for a dollar! Two very oiled pieces of baking paper. Fat traces, no effect, even nutritious, except that the herbal smell worked like aromatherapy.
Cucumber lotion for the face Mario Badescu. Brand for problem skin, sold in stores a la Antropologie or Urban Outfitters. Since 1967, the brand does not change its recipes. Designed for those who have oily skin - mercilessly dries it, killing the lipid layer.
Wipes for removing makeup Burt's Bee and Neutrogena. Again, failure, leaving a bitter taste on the lips, an extremely unnatural smell (Burt's Bee tested with grapefruit), cosmetics smeared.
The Ordinary, Serum Foundation. The tonal serum, too thin, spreads over the face. In the States, this Canadian brand has been spoken about all last year, primarily because of the super affordable prices and simple formulas, but for the same money you can find the best analogues.
Glossier. Milk for washing and oil for the soul ruined the mothballs smell of roses, like a granny in the closet. Oil dries the skin, the milk has an unpleasant texture, resembling a viscous pudding. I put five for packaging, marketing and stickers that are attached to each order. Personal disappointment of the year.
Moroccan Oil Body Treatments As a fan of the smell of their hair oil could not get past the means for the body. Shower milk is hardly washed off the skin, leaving a feeling of film. My advice is to buy a candle and enjoy its scent.
Sunscreens from Goop, Neutrogena, Trader's Joe. Smell of alcohol and dry skin, do not protect from the sun, very fast consumption. Alba Botanica cream with SPF-factor 50 I basically could not smudge.
Body spray Aquafor. Very sticky, the skin does not nourish, get dressed immediately after application will not work. Honestly led to all the advertising that surrounded me.
Shampoos Living Proof. With all due respect to Jennifer Aniston and her hair (she participated in the launch and development of this mask), I did not see any more inconsistent shampoos. Confuse hair, turn it into a fluff above your head and leave you feeling dry.
Nose strips with Biore charcoal. The brand, which can be seen on the pages of Vogue and in any local pharmacy, is a strip with black dots that almost tears off the skin from the nose, dry it mercilessly.
Briogeo, Scalp Revival. Shampoo with charcoal and coconut oil for exfoliation of the scalp, poorly washed out, dries hair.
Clear Aloe Vera Gel (99%). Aloe gel from a huge bottle does not just moisturize the skin, but leaves a feeling of chemical film on it, which lasts a few more hours.
Disks for ingrown hairs Bliss. Normal salicylic acid impregnated discs (such as other brands have) will dry the sores, but they will not get rid of the problem.
M-61 Shaving Cream, Supersoothe E. Poorly distributed, the skin does not nourish, did not understand the appointment and gave her husband.
Nest, Moss & Mint Liquid Soap. The first liquid soap in my life that dried the skin so hard. Cool New York brand of candles, soaps, diffusers. Five per pack and seasonal collection. I prefer Caldrea brand soap.
Bali Secrets, Natural Deodorant. Experiments with natural deodorants also always turned out to be unsuccessful - you shouldn't spend money, for example, on Bali Secrets, Natural Deodorant.