The article has been automatically translated into English by Google Translate from Russian and has not been edited.
What bonuses are given by IDNYC if you live in New York
'07.01.2019'
Source: AMNY
IDNYC, the New York Municipal Free Identity Card Program in New York, offers the benefits of free membership for the fifth consecutive year in 2019.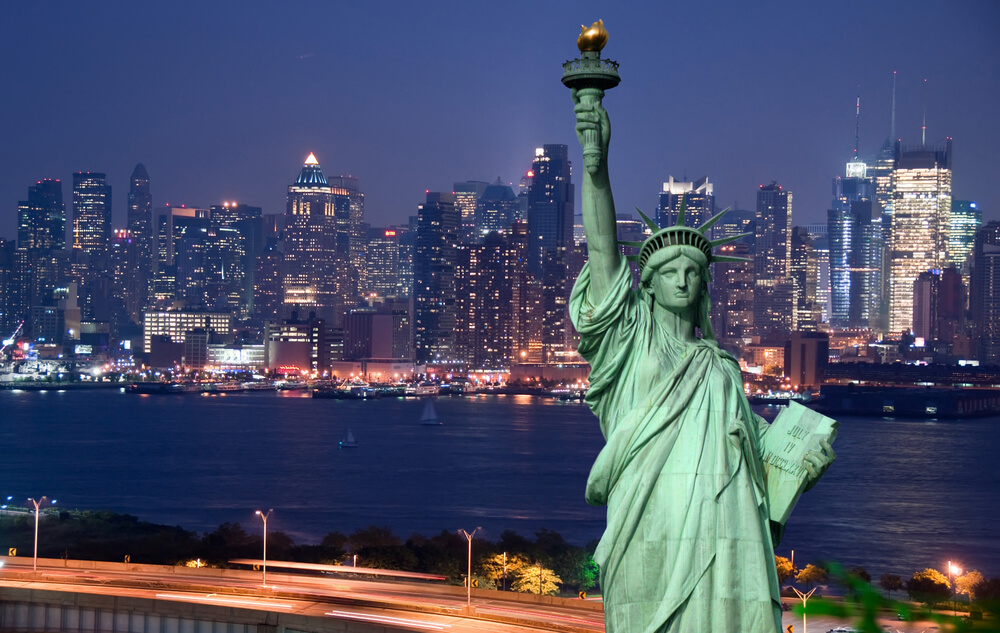 The program - the largest of its kind in the nation - provides many bonuses to New Yorkers from all walks of life, notes AMNY. From access to city services to subscription to free visits to zoparks, museums and other cultural institutions in all five districts: the IDNYC card can open up a whole new world of possibilities. Find out what may be available to you.
Who can apply for an IDNYC card
On the positive side, the card is designed to help the most vulnerable New Yorkers. Anyone 10 and older living in the city can apply, including homeless people, seniors, college students, ex-prisoners and immigrants without legal status.
Information on the map
As with a driver's license, the ID contains your name, address, birthday, height, eye color, signature, and a photograph. In addition, each card has a unique identification number and expiration date. There are options that you can include or exclude, such as gender, preferred language of communication, emergency contact information. Veterans can add a status on the front of the card, and it is also possible to add information that you can be an organ donor.
There are a few exceptions where your address may not be listed on the card: for example, if you are a victim of domestic violence and are worried about your safety or are participating in the New York State Address Privacy Program.
Using IDNYC Card
An IDNYC card not only verifies your identity in city buildings and institutions - such as schools and offices, it can help you access city services and programs.
In addition, you can use the card to open an account in the New York Public Library. If you already have an account in the library, you can ask the librarian to synchronize it with your IDNYC card.
If the police stop you, an IDNYC card is considered an acceptable form of identity verification.
Some banks will even allow you to use an IDNYC card to open an account.
Why not use IDNYC
Although the card may seem like a driver's license, it does not allow the cardholder to drive a car. The card can not be used as an identity card for obtaining a driver's license, and will not provide immigration status or work permit.
The card also can not be used for air travel or for the purchase of alcoholic or tobacco products.
What you need to apply for IDNYC card
In order to receive a card, you must confirm your identity and place of residence in New York.
The city uses a points system to process documents. On IDNYC card you need to provide three points for identification and one point for living. Depending on the submitted documents, you may be asked for additional data.
A passport (US or foreign), driver's license, birth certificate, green card, school ID card, electronic benefit transfer card and more can be used to establish your identity.
To confirm your place of residence, submit a driver's license with your current address, utility bill, current lease agreement, bank statement, documents on a college campus or a letter from a homeless shelter or city agency.
IDNYC employees can also use the existing records of certain city agencies to verify information about their place of residence and identity.
Ways to apply for IDNYC card
You can fill out an application online or at one of the city registration centers located in all five districts. Applicants between the ages of 10 and 13 years must personally submit an application to the registration center, accompanied by a caregiver for the adolescent who can sign the application.
If you plan to apply at the registration center, you need to make an appointment in advance. You can do this on the IDNYC website or by calling the 311 number.
ID validity
The card is valid for five years from the date of approval of the application. Shelf life is indicated on the map.
Lost or stolen ID
To replace a lost, stolen or damaged IDNYC card, go to the Business Center of the Department of Finance IDNYC (there are several places). The replacement will cost 10 dollars, and you should take with you all the documents that were used to apply for the card. If you cannot afford a replacement fee, the card will be provided free of charge.
IDNYC and immigration
President Trump promised to do away with what he considered an illegal immigration during the election campaign. In January 2017, he signed a decree aimed at reducing federal subsidies for cities in which immigrants live without legal status (usually referred to as refuge cities).
Mayor Bill de Blasio, however, promised to protect the city's immigrants and fight any actions that might arise as a result of order execution, up to the removal of all information on IDNYC cardholders.
Two lawmakers of Staten Island sued the city, trying not to allow the mayor's administration to remove any data, but the court ruled that the destruction of the information cannot be prevented, as well as requiring the mayor to preserve it.
Rosemary Beglin, a spokeswoman for the immigrant mayor's office, assured that the data would remain safe.
"The city is confident that we can protect all information about IDNYC cardholders," she said.
IDNYC candidates are not asked about their immigration status at the time of application.
De Blasio also promised not to transfer data from the IDNYC program to the federal government. The mayor said that the city is processing new applications in accordance with the policy that does not store the applicant's personal documents.
In addition, the city does not keep the original documentation used in the application process, and copies of documents submitted from old applications are destroyed within two years from the filing date.
IDNYC Bonuses
Over 40 cultural institutions have signed an agreement to provide free annual membership for cardholders in 2019.
There are two rules for registering free memberships:
1. Your IDNYC card must have an active expiration date.
2. You can sign up for a free membership in a specific institution if you are not registered there since January 1 2014.
Here is a list of participating museums and cultural institutions in 2019:
(Note: some institutions from 2018 do not participate in the program. Even if you registered your card in 2018, membership is granted only by those institutions that are listed belowe).
American Museum of Natural History
BRIC
Bronx County Historical Society
Bronx Museum of the Arts
BAM (Brooklyn Academy of Music)
Brooklyn Children's Museum
Carnegie Hall
Central Park Zoo (enrollment is only available at the Bronx Zoo)
China Institute
The drawing center
Film Forum
Flushing Town Hall
International Print Center New York
Jacques Marchais Center for Tibetan Art
King manor
Leslie-Lohman Museum of Gay and Lesbian Art
Lincoln Center for the Performing Arts
Metropolitan Museum of Art
Metropolitan Opera
Museum at eldridge street
Museum of Chinese in America
Museum of Jewish Heritage
Museum of Modern Art
Museum of the City of New York
New York Aquarium (enrollment is only available at the Bronx Zoo)
New York Botanical Garden
New York City Ballet
New York City Center
MoMA PS1
Park Avenue Armory
Pregones theater
Prospect Park Zoo (enrollment is only available at the Bronx Zoo)
The public theater
Queens museum
SculptureCenter
Snug Harbor Cultural Center & Botanical Garden
St. George Theater
Staten island museum
Studio Museum in Harlem
Sugar Hill Children's Museum of Art & Storytelling
Symphony space
Wildlife Conservation Society at the Bronx Zoo