The article has been automatically translated into English by Google Translate from Russian and has not been edited.
How the stars had fun at the birthday of Valeria. PHOTO, VIDEO
17 April singer Valeria celebrated the 51 anniversary. On this occasion, the actress arranged for friends and family a real holiday in a Moscow restaurant. The birthday girl was shining at the evening in a translucent soft pink dress embroidered with flowers and sparkling stones.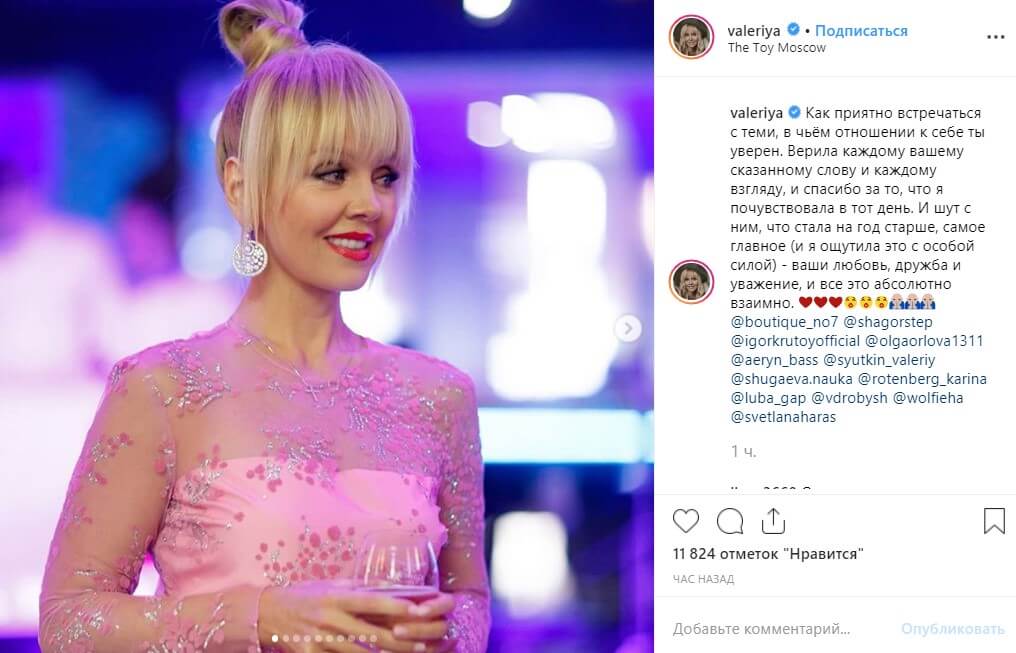 Her husband Joseph Prigogine and children Nikolay Baskov, Yegor Krid, Valery Syutkin, Stas Mikhailov with wife Ina, Andrei Malakhov, Alla Verber, Inna Malikova and other stars and secular people came to congratulate Valeriya. lady.mail.ru.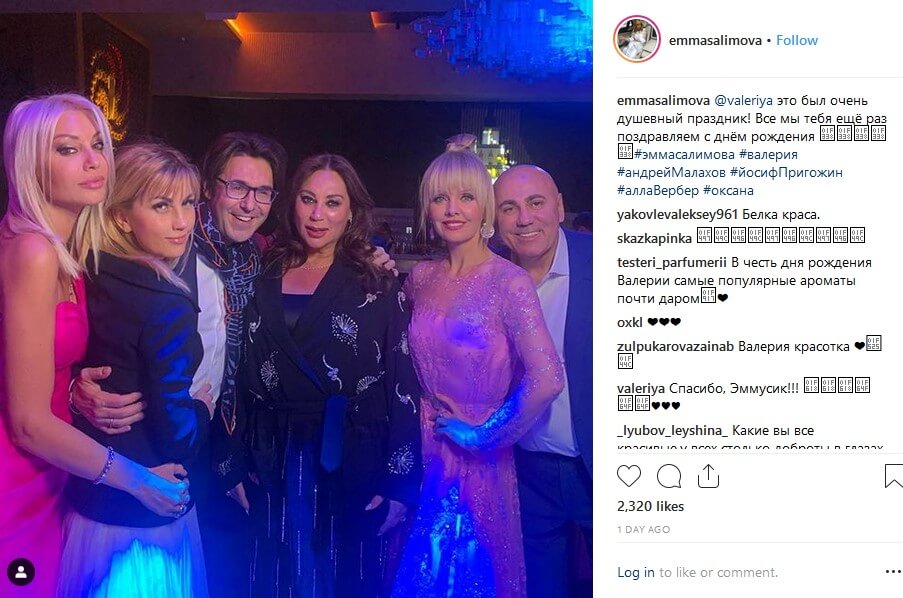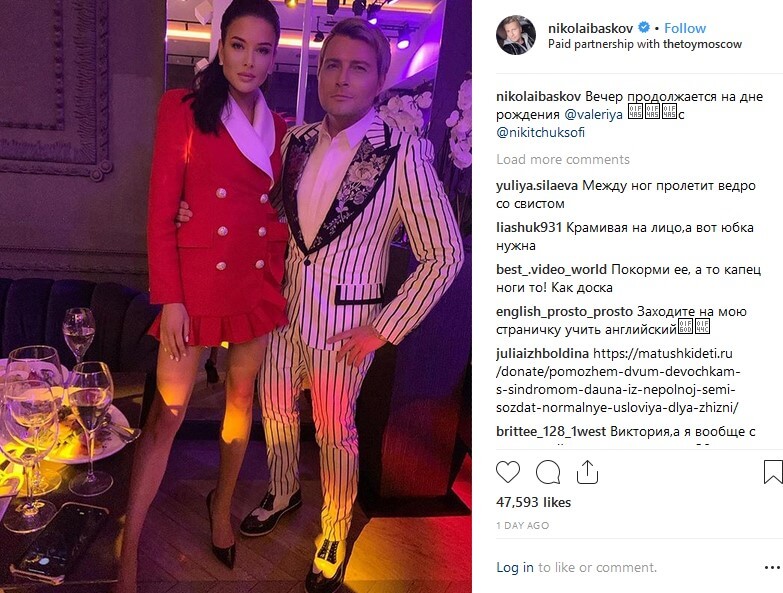 Sofia Nikitchuk and Nikolay Baskov.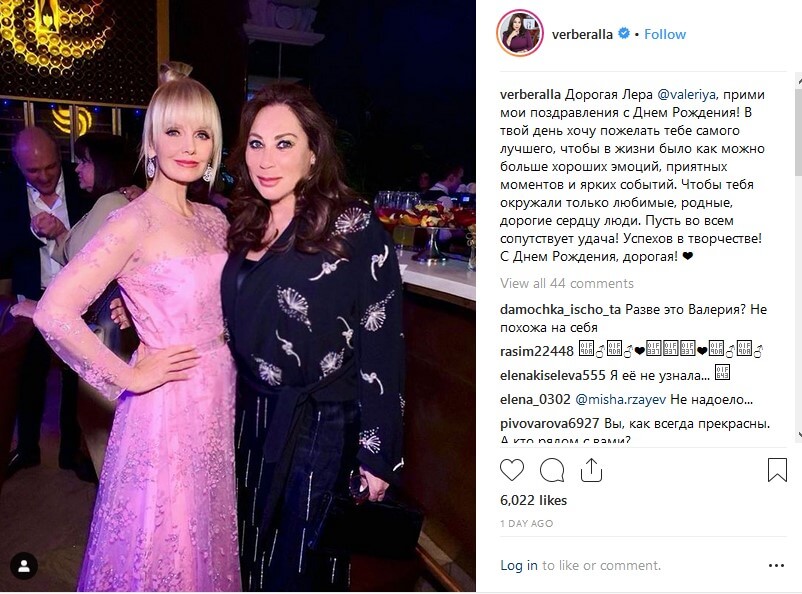 Valeria and Alla Werber.
The guests sang for the birthday girl. The instigator, as usual, was Nikolai Baskov.
Olga Orlova and Valeria.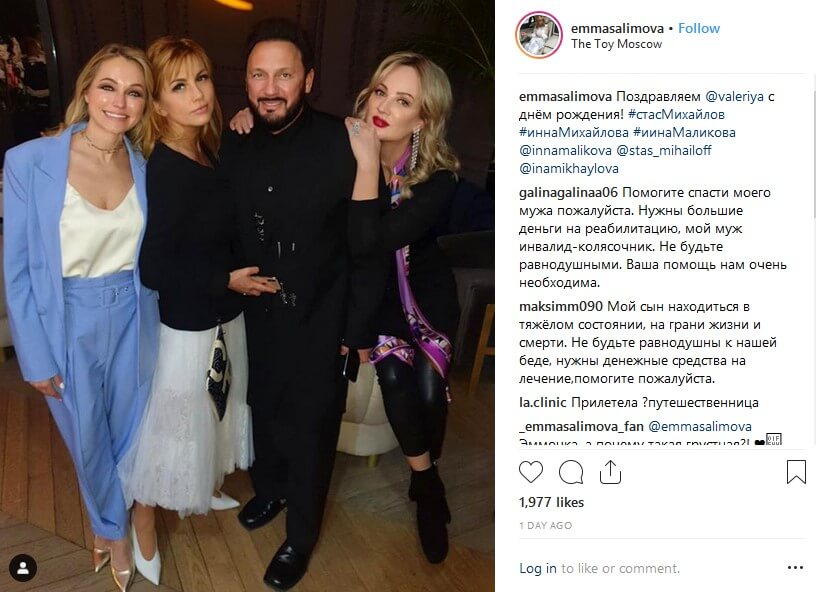 Inna Malikova, Emma Salimova, Stas and Inna Mikhailov.
Her children and her husband's children, Anna Shulgina, Elizaveta Prigogine and Arseny Shulgin, also congratulated her on her birthday day.
Valery Syutkin.
Valeria pleased guests with performances the whole evening.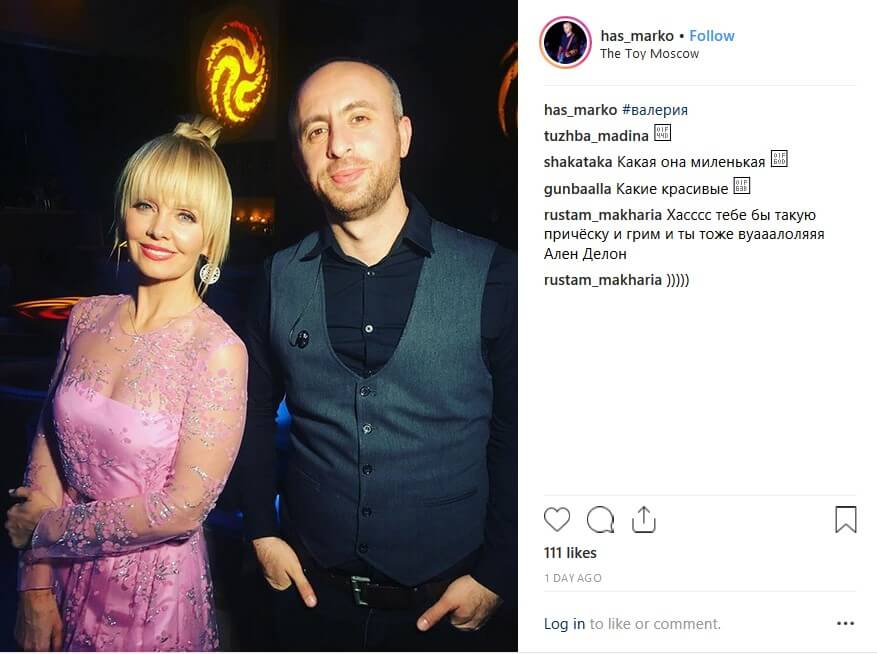 By the way, Valeria's family and friends earlier celebrated the anniversary of her husband. Joseph Prigogine 2 April is 50 years old.