The article has been automatically translated into English by Google Translate from Russian and has not been edited.
How 10-year-old granddaughter of Alexandra Nazarova lives, left without relatives after the death of the actress
10-year-old Sasha, the granddaughter of the actress "My fair nanny" Alexandra Nazarova, who died three months ago, will move to a boarding house under the Ministry of Defense.
In August, the famous actress Alexandra Nazarova passed away on 2019 Woman.ru. Shortly before her death, an 79-year-old artist was hospitalized in a clinic in Sergiev Posad after she felt ill at the cottage, then she was transferred to a hospital in Khimki, where they connected to an artificial lung ventilation apparatus and had an operation on her throat.
Alexandra was dependent on 10-year-old granddaughter Sasha. The actress brought her up alone - the girl's parents died. Guardianship over Sasha took the sister of her second husband Nazarova. The other day, journalists found out how things were with the granddaughter of Alexandra Ivanovna.
On the subject: After the death of Alexandra Nazarova, her 10-year-old orphan granddaughter was left alone
"Sasha is doing fine. He goes to school, studies well. Soon the issue of enrolling the girl in a boarding school under the Ministry of Defense should be decided, there she will continue her education. Do not think, this is not some kind of boarding school to get rid of a child. On the contrary, the institution is engaged in the full provision of children, Sasha will be raised along with other girls, "Natarova Potapova, a friend of Nazarova, told StarHit, adding that Sasha does not have to connect her life with the military profession.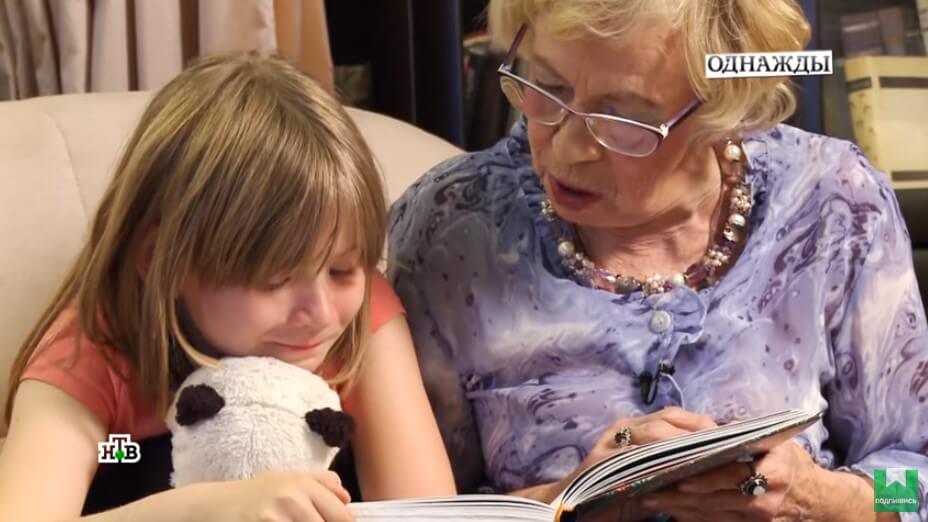 According to Natalia, the girl shows tremendous talent in drawing. The hostel pays great attention to discipline, which also attracted the guardians of the granddaughter of Nazarova.
"Sasha is of a transitional age. She needs an eye and an eye! <…> Sasha was already at the interview, we are waiting for the results. I think her late grandmother would have approved of such a change! "
Sasha still misses her grandmother.
"Alexandra Ivanovna did not look for souls in her, but the girl is now not deprived of love. I myself often pick up the phone to call a friend. And only then I realize that now I can't even hear her voice, "said Potapova.