The article has been automatically translated into English by Google Translate from Russian and has not been edited.
How to live in the US and not work on 14 hours: Belarusian told how she got to the World Bank
Mila Pestun has lived in the USA for about 3 years. During this time, the girl managed to get a master's degree and get a job in one of the most attractive places - a branch of the World Bank.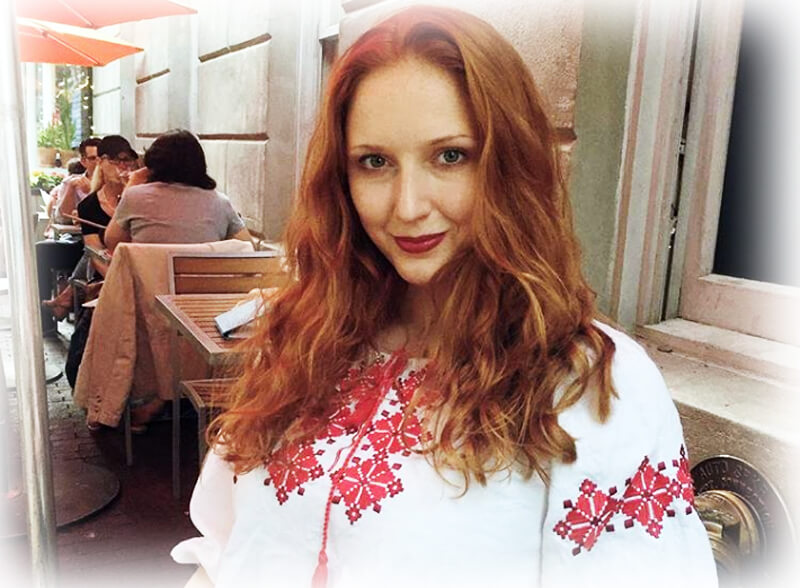 The girl told the publication tut.by about how life works in Washington, is it possible to get a scholarship to study in the USA and what it is like to work in a multinational company:
- I was born in Polotsk, and I studied at Brest for a linguist, but my specialty did not work. During my studies and part-time work, I was actively engaged in EYP (European Youth Parliament is an international non-profit organization that models the European Parliament, including such components as working on committees, working on a resolution and presenting it in the General Assembly - Ed.). This is one of the best things that has ever happened to me in life. Thanks to participation in international projects, I got my first serious job that helped me decide what I want to do.
Before my departure, I worked for several years at the USAID United States Agency for International Development. There I realized that I wanted to engage in international development. Simply put, these are projects for the social, political or economic development of a country or region that are funded from the funds or governments of other countries. For example, USAID, the World Bank and other development banks, the Bill and Melinda Gates Foundation are doing this. Actually, I studied at the university.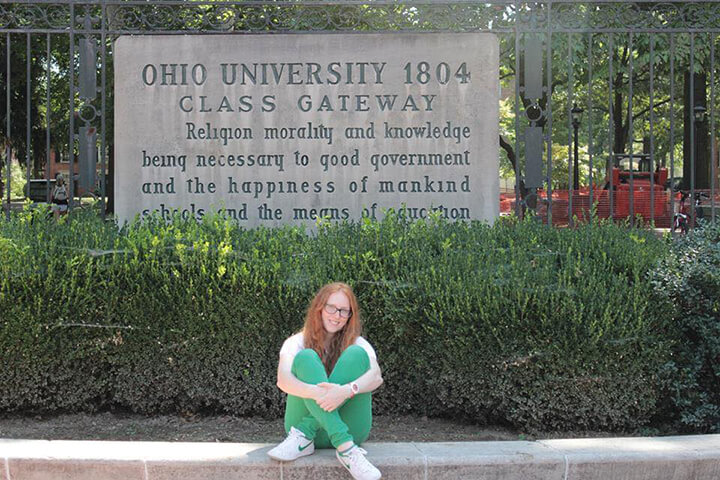 How to go to study in the USA
- I was subscribed to various newsletters that tell about educational programs abroad, and actively searched for all the opportunities for study. It was very important for me to get a scholarship, because otherwise I could not afford education and life abroad.
In 2013, I received a scholarship Fulbrightwith which she was able to go to study in the USA. In order to receive it, it was necessary to prepare good recommendations, a motivation letter, to have a clear understanding of what you want to learn and why.
Speaking of financial terms. For Belarusians, the scholarship covers everything: round-trip air travel, visa expenses, insurance for the entire period of study. Monthly scholarship is paid, there are additional payments for textbooks (about 500 dollars per semester).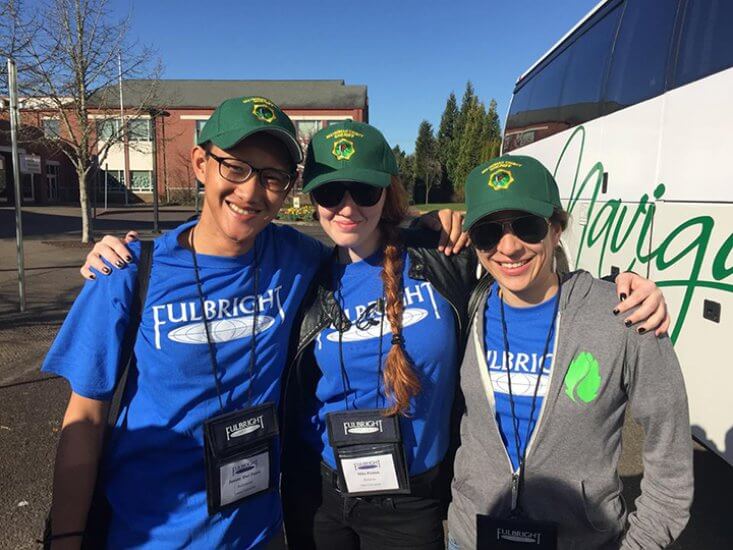 The size of the scholarship depends on the city in which you live. Students in big cities were paid more. You can often hear that the scholarship is not enough. But each needs different. I had enough scholarships, perhaps because I lived in the small town of Athens in Ohio.
The learning process was very different from what I had at the university in Belarus. I myself could choose subjects, there was freedom of expression during classes. The teachers are also very inspiring to study. Anyway, the level of training of teachers is radically different. The University of Ohio is not a top, but the teachers are well qualified. I was also pleasantly surprised by the technical equipment.
When I first arrived in the United States, I wanted to concentrate on studying the processes of democratization, which in principle is expected for a person from Belarus. That is, I was interested in the political aspect of international development. But over time, my area of ​​interest expanded significantly. I studied international economic geography, development economics, economic growth, gender subjects. I really liked the subject "Geographical Information Systems", on which we studied software, with the help of which you can visualize various data on maps.
Thanks to my university, I got a two-month internship in India, where I worked with a local organization in the north of the country. She lived in the village and helped local women start their own business.
How to get to work at the World Bank
- The World Bank has a rather complicated structure. In addition to the World Bank itself, there are three other organizations. Including IFC - International Finance Corporation, International Finance Corporation, where I work.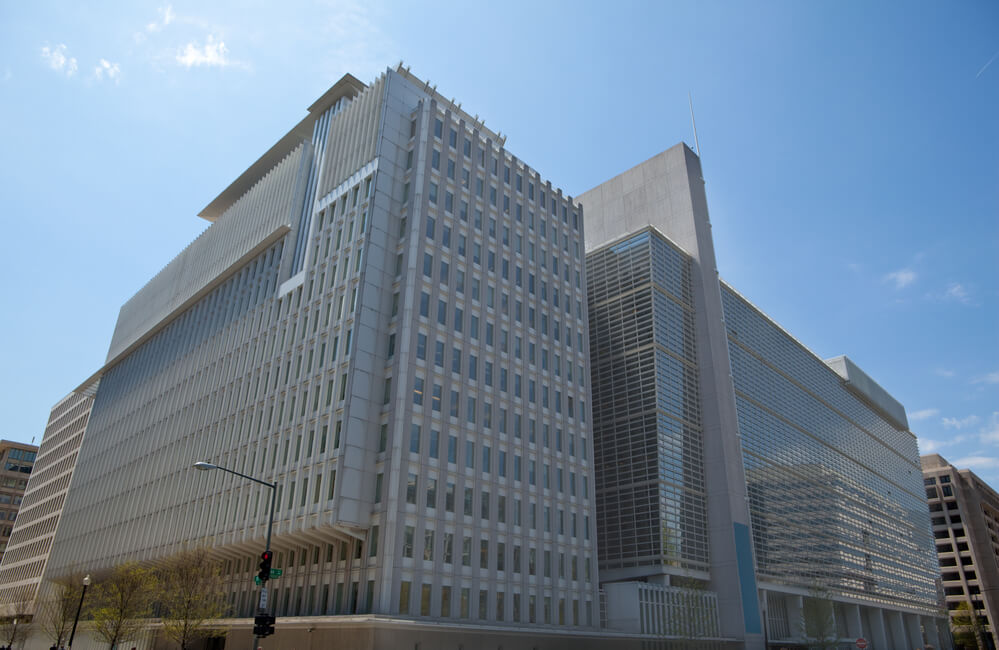 IFC's activities focus on developing the private sector in developing countries. The organization uses various investment mechanisms and technical expertise to help its clients develop their business and the industry as a whole.
I got there through the alumni network of my program. After graduating from university, I won a Mask scholarship that allows you to train for 3 months and moved to Washington. There I met a graduate of my program from Moldova, whom I met a year earlier at an event.
I told her that I was looking for a job, and in a couple of weeks she asked me to send my resume. She eventually sent a resume to another graduate of my program, who is already working at IFC. She recommended me to her team, and after the interview I was hired as a consultant.
The interview was very different from all that I have ever had. First, it was only one. Secondly, it took place on the phone. It was a very comfortable and pleasant conversation, and those two people who interviewed me became my immediate leaders.
It is important to know the difference between a consultant and a staff member. Consultants may work only 150 working days per year. Also, consultants do not have a social package: insurance, pension contributions, a contract only for a year. As for the work itself, I have a lot of it, it is interesting and differs little from what other staff members do.
Getting into the state is quite difficult, even if you work as a consultant. Here, even if you are already working in a team, you still need to fight for a place under the sun and prove what you are worth. I am still in the position of consultant, and it is not known whether I will get a place in the state. I have a normal career, I can not complain, I work in the specialty, and I like what I do. But I have more prospects and ambitions than what I am doing now.
How does the work in the World Bank
- A lot of work happens remotely, and at first it was quite difficult to get used to it. But I had a similar experience when working in USAID. Here, almost all meetings are held when the phone is turned on: as a rule, there are participants from other countries who join via the Internet. This makes the work very mobile, because it is possible to work from anywhere, if necessary. And this is cool, because our sphere, international development, implies mobility.
My team lead is now based in Ethiopia, and we have different time zones. Therefore, by the time I wake up, and this is usually six in the morning, I'll be guaranteed to have some working letters in my mail.
My colleagues and I have the opportunity to work from home, if required, but in general we are assigned to a specific office and, as a rule, we spend most of our working time there. Although our team has a consultant from Canada who rarely comes to Washington, but nevertheless is an important part of the team.
Now I work in agribusiness projects. I am engaged in coordination, research, analytics, knowledge management and project monitoring. I am also preparing regular reports.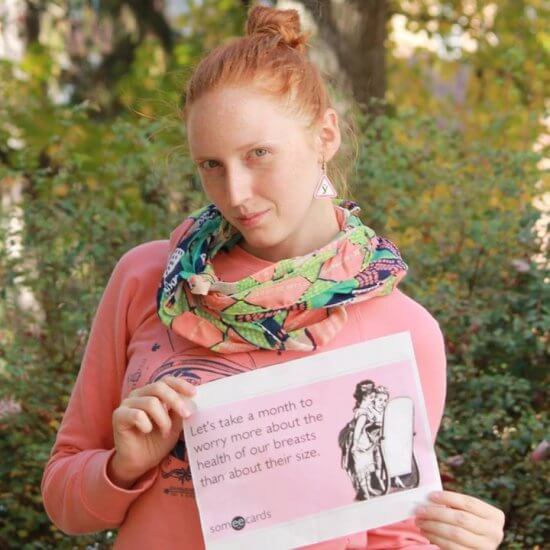 About the working schedule and conditions
"Back in USAID, extracurricular work was very rarely encouraged. Personal time must be personal time. At IFC, consultants are masters of their time. If I want to work at the weekend, I can work at the weekend. If I do not want, then no one will force me.
Sometimes you need to work 14 hours, but this is not the norm. And no one expects me to work so much. Plus not the fact that work overtime will be rewarded. It is believed that if you work above the norm, then you need to either unload, or you work slowly, which is also not good. In good, you need to do your work in standard 8 hours.
For lunch we go to our dining room, there are completely different cuisines of the world: South Asian, East Asian, grill, salad bar, Japanese cuisine, sandwiches and soups. I myself love soups, South Asian cuisine, sometimes the soul asks for sushi. Often cook "ssoboyki." There is also a gym in the office, where I often go during my lunch break. All this for a fee, but very affordable, at market prices.
Multiculturalism, feminism and equal opportunities
- We have a very multinational team, and almost everyone speaks with an accent. I really like my team. Like the approach to work. I have a lot of freedom in creativity, initiative, decision-making. Management is tolerant of different work styles: someone focuses more on the process, someone focuses more on the result. Different people have different strengths, and we try to focus on these sides. Here only constructive criticism is welcomed, which creates a very comfortable emotional environment for work.
We have a very multinational team. There are people from the USA, Great Britain, Peru, Rwanda, Singapore, Bolivia, Australia, South Africa, Yemen and other countries.
But at the same time gender equality is a pressing issue. Women are well represented overall in the organization, but not well represented in the top management. Up to a certain level, the proportion of men and women approaches 50 / 50, but in the top management men dominate. This issue is constantly raised in meetings with representatives of the HR department.
In this regard, women are now in hiring a priority, especially for leadership positions. There is a problem, they recognize it and try to decide what I really like. We have formed a group called Diversity and Inclusion Cuncil (Council for diversity and inclusion), which is responsible for ensuring that our staff is more diverse and all have the necessary conditions for work.
In addition, we have a special room for expressing milk, there is a room for prayers, a room where you can sleep, there are gender-neutral toilets.
After recent scandals, all staff members were required to undergo training on how to prevent harassment. In the corporate blogs of our employees there were posts from the #MeToo series. The management sent out references to these posts to employees to draw attention to similar questions. Case Weinstein - is the culmination, a big step forward, but not the beginning of the discussion. The discussion took on a global scale, because the celebrities were talking about harassment.
I am very upset by the reaction to the scandals that I saw from my friends on Facebook from Eastern Europe. Attempts to ridicule, to name everything that happens is hysteria, to show how unfair everything is with men, this frustrated me. I fought tough battles on Facebook and I will lead. I can not remain indifferent when someone tries to ridicule the harassment and victims of sexual harassment.
Washington is a very liberal city, very different from most of the United States. For example: during the last presidential election, 91% of the votes in Washington were for Hillary Clinton. Feminism in the United States is developing quite actively - both as a field of activity and as an academic field. I would like to see similar trends in our region. I would like to get rid of the stigma associated with the word "feminist". I would like to have more understanding that this movement is not for the woman to be at the top of the pyramid, but that this pyramid should not exist at all.
The Metropolitan Life
- Washington reminds Minsk a lot. Lots of 70-style buildings. Many beautiful large administrative buildings. Many ugly big administrative buildings. If you compare with New York, it is not so crowded.
Many people call the capital a boring city, but those who do not live here say that, as a rule. I like the cultural part of the city life: concerts, operas, jazz evenings. All public museums are free.
In Washington, expensive public transportation, and indeed all life in general, is expensive. On the day, I spend somewhere 7 dollars on public transport. I get to work with one transplant. I have a bike, but it takes about an hour to drive it to my workplace from my house, which means getting up even earlier.
Finding a two-room apartment for less than $ 2000 is considered a big hit. True, what is considered two-room here, we would call "three-room". The hall does not count as a room.
Together (my partner and I) we spend 600-700 dollars a month for food, which is quite a lot. But we try to buy very good products. I make sure that they are ecological, I look at the composition, I spend a lot of time reading labels.
We also often eat in restaurants or order food delivery.
About the peculiarities of life in the United States and relations with the motherland
- I basically like a lot, but there are moments that I can not understand. For example, overconsumption. I began to be seriously worried about environmental issues after I moved to the States.
In the US, many where there is no public transport. This is the privilege of big cities. In Athens, where I used to live, it was very difficult without a car. In many places in the US without a car is not accessible.
Not knowing how to drive here is a very strong limitation, I began to learn too. Especially in smaller cities, it is difficult to go even for groceries, because supermarkets are far and need to be packed with huge bags. If you do not have your car and you do not know how to drive, you need to rely on friends who could take you.
The Belarusian diaspora in Washington is not very active, if we compare, for example, with the Belarusian diaspora in New York. For the last time from the "Belarusian" events I went to the "Old Olsa" concert in the neighboring state of Maryland.
Last time in Belarus I was in the summer of 2017. This year I plan to go in the summer. From the last thing I noticed, this is the fact that the restaurant life in Minsk is developing very strongly. I am glad that they introduced a five-day visa-free regime, of course. But otherwise I did not feel much change.