The article has been automatically translated into English by Google Translate from Russian and has not been edited.
How is the fate of the American top models after leaving the catwalk
Lily Kwong and Filey Kün grew up next door in Marin County, a rich enclave north of San Francisco, but first met only seven years ago in New York, where Kwong came to study at Columbia University, and Kühn was actively developing her supermodel career, appearing on the Vogue and Pirelli Calendar pages along with stars like Adriana Lima.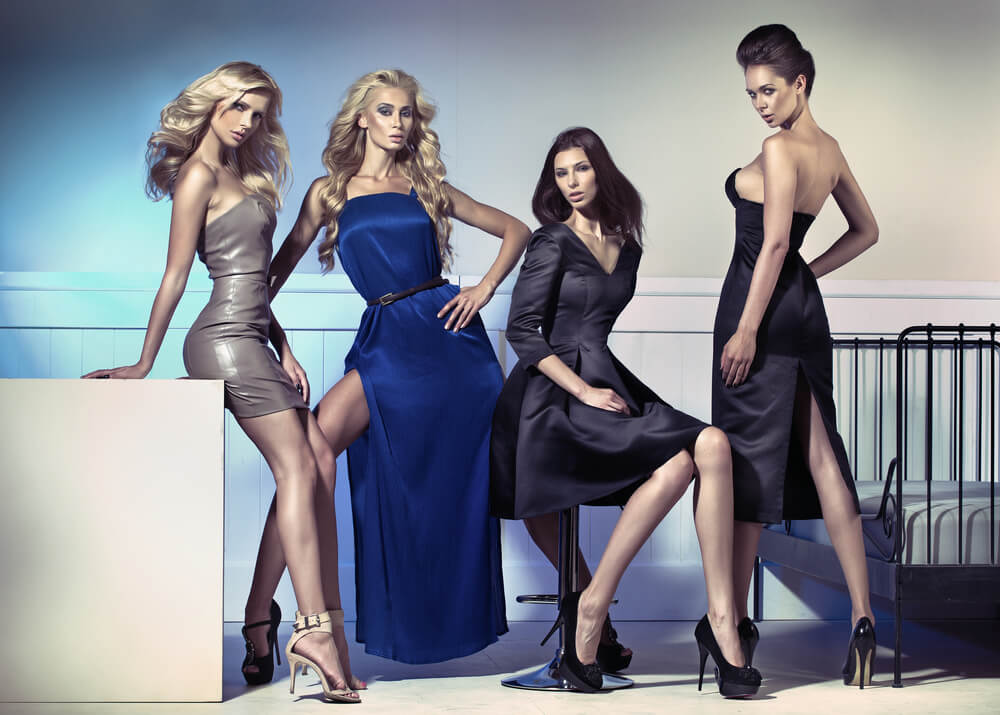 Both women were from the same county and did the same thing - in college, Kwong worked as a model and was the muse of her cousin, designer Joseph Altuzarra, but realized that the fashion world is not enough to find herself. The New York Post.
29-year-old Kwong now runs her own design studio that deals with landscape design in New York, Miami and Los Angeles. 30-year-old Kyung works with Roots of Peace, a non-profit organization created by her mother, a former CNN journalist. The organization is engaged in the purification of zones of former hostilities from anti-personnel mines. A graduate of Berkeley recalls how she spent her 13-th birthday, passing with her mother on a mined field. This event left a mark in the memory of Kyun and influenced her future life.
Both women left the modeling industry and began to deal with serious problems in the US and outside the country: discrimination, racism, sexual harassment. And they both do not see their model past through rose-colored glasses. Kyun started working as a model with the explicit goal of drawing attention to Roots of Peace, and this helped her focus on work and avoid ambiguous situations.
"It was a protective barrier because people knew I had a very strict moral code," she says. "When you get attention for something you're not particularly proud of but noticeable to others, they assume that is what you want to share with the world."
Kwong is still using the skills she has amassed while watching her cousin developing collections from scratch, but she is also critical.
"A lot of female potential is wasted because women put so much energy into the way they look," she says, banging her fist on the table to highlight the importance of the issue. "Do I feel like modeling gives me a foundation? Yes. Do I feel like this work has stalled my growth in other aspects of my life? Yes, I can feel it too. "
Earlier this year, two women joined forces with the initiative of the French alcohol brand St-Germain, intending to build a botanical installation with more than 13 000 flowers on the High Line in New York to celebrate the summer solstice. They intend to continue building gardens elsewhere. Kwong is grateful to her friend, who left everything to live with her husband in a renovated houseboat in San Francisco, for the inspiration that she gave her to get out of the shadow of her designer brother and start her own journey.
All of this meant abandoning a woman-dominated world to embark on a new journey in the landscaping industry, where she was often the only woman - and the youngest person - in a room.
"Before, I had a lot of difficulties in my career. I've noticed that my opinion is often overlooked, "says Kwong. "But respect comes from respectable deeds. You build a skill set and do more projects, so when someone challenges you, you can point out moments of your triumph. "
She also especially likes to remember the presentation by a woman startup CEO who wrote on one of the slides, "I'm qualified because I fucking do it!"
"I feel the same way more and more," says Kwong, adding, "We live in a world that is trying to limit our possibilities, and I'm so tired of it."
In turn, Kyun continues to work with his family for Roots of Peace, she also created a company that sells goods to Vietnamese farmers.
"This is a mission started by my mother, but it is also a huge part of my identity," says the woman. "The biggest challenge is enjoying family life without the painful choice between family and work. This is what we do, starting with planning joint trips that go beyond minefields. "