The article has been automatically translated into English by Google Translate from Russian and has not been edited.
How to save in America? Accommodation, food, car, gasoline, medicine and more.
An article for those who have moved to live or are already living in America, but maintaining a modest lifestyle or simply do not want to spend extra money, putting them offFor example, on travel.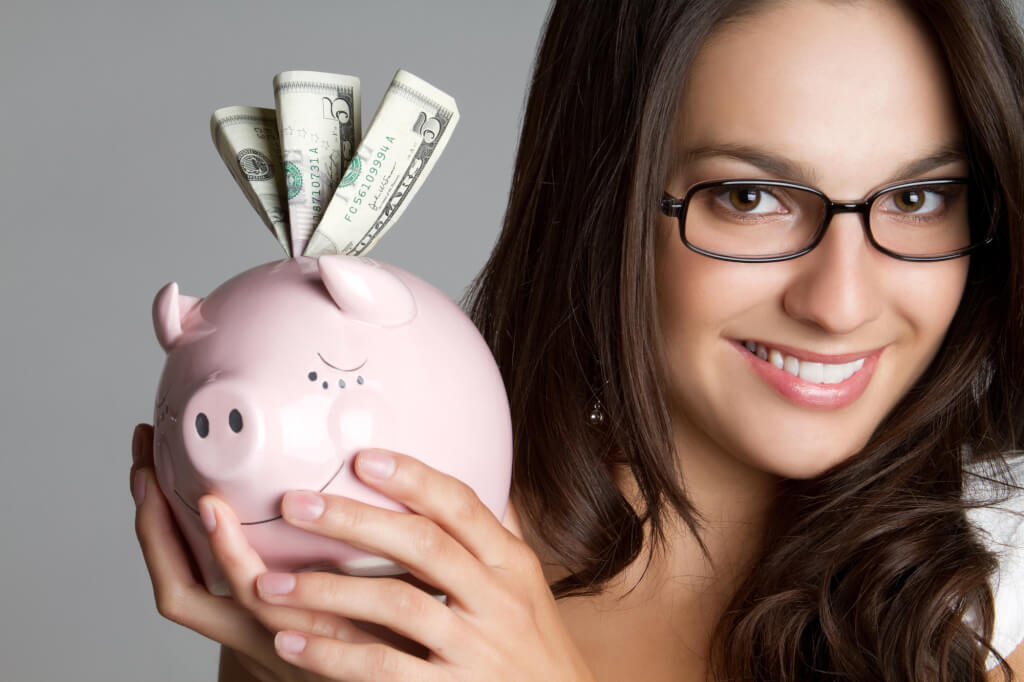 Let's think about where, how and on what you can save a lot!
How to save in America?
All my ideas will be based primarily on life in Los Angeles and California, I clarify this because the first is: California is one of the most expensive states in America; the second: lifestyle and even stores here are their own, often different from other states, thirdly, this is just a list of what came to my mind. If you have your own tips - write them in the comments!
Housing
Let's start with housing! This is the most important thing - to have a roof over your head!
The easiest way to spend less on housing is to select areas remote from tourist and popular places in the city. As an example, our Los Angeles. The further you get to the edge of the city, the cheaper it is to rent there. That is, living by the ocean, in a trendy area and with a bunch of restaurants around is several times more expensive (which is not surprising) than living somewhere in the San Fernando Valley in a simple and quiet residential area. An additional difference in price, besides the popularity of the place, is its weather, especially in summer, because the ocean climate is just wonderful - light breeze, fresh air, warm + 25, in the valley the weather is dry and hot, and can easily be + 35. If it doesn't bother you, you don't plan to spend a lot of time on the street and you have air conditioning in the car and at home, then in general, this is not such a problem, but the savings can be as much as a thousand bucks for a one-room one.
We are constantly in turmoil: pay a lot, live intimately, but at the same time pretentiously and cool, or on the contrary pay less, live in a large space, but like everything, and often sweat.
The main thing here is not to confuse just cheap housing in a residential area and very cheap housing somewhere in the ghetto. Such savings are clearly not worth the potential risk.
An additional option for families with low salaries, or only one spouse is working - this is an affordable housing program. You can often find ads where beautiful mansions go at a very reasonable price, and at the bottom there is a postscript that, let's say, you should have a total salary of $ 65 000 per year for your family (and no, that is not much, especially for Los Angeles) . That is, if you fit this limitation, then welcome. The only caveat that many of these apartments are often quite expensive for people who by default have a small salary. As far as I understand, the state makes this affordability of housing to cool companies building residential complexes in Los Angeles, so they sort of set aside such a house to adhere to the law and conform to the image of virtues, but they make the rent as expensive as possible for poor people. And often even in these houses there live various major students who have no salary, but parents buy them cool cars and help them rent such an apartment, because it's unlikely that a family with a ready income of $ 65 000 can have a car at the same annual cost, it is more expensive. In general, this, of course, is often done clearly in bad faith, but with a bit of luck you can get a very cool and profitable accommodation for this program.
And one more thing for economical living is to settle in buildings under the wing of rent control. In such complexes there is a law that the landlord (the one who rents housing) cannot greatly increase the rental price to a certain percentage (if I am not mistaken, then in California it is allowed to increase the rental housing every year to 10%), without rent control the same homeowners can increase its value as much as they want. This, let's say, is a certain guarantee that after a year of renting your apartment will not suddenly become noticeably more expensive for some reason (let's say a shopping center will be built nearby), or for no reason at all (but simply from the greed of the landlord).
And also, the longer you rent your home, the more profitable it is. First, again, the matter is in rent control, that is, life around your house can change with might and main, and it will only increase for you a little, new tenants will pay 2 more times or even 3 (housing prices in Los angeles is constantly growing lately). Secondly, it happens that when you rent an apartment for a year under a contract, the price of one month is cheaper than if you rent a house for six months, or just monthly. The difference may be a couple of hundred dollars per month. Therefore, in such cases it is advantageous to take exactly the contract for a longer lease term.
More information about renting apartments and houses can be read. here.
Foodstuffs
On food, too, you can easily save. The choice of grocery stores in America is huge. But, despite the presence of very cheap supermarkets, such as 99 cents, I would not recommend them to go for groceries. Again, saving is savings, but spoiled health in the States will cost you very, very expensive. Therefore, choose medium-priced stores, but with good quality products. I would advise Trader Joe's. I do not know why, but after going to it, we get a completely different check, at a lower price than in other similar stores, and we do a lot of shopping and always have a similar uniform set, pay attention to the composition of products, and already eating and to their taste. Therefore, the price / quality ratio is very satisfied.
Also, many immigrants who do not worry about any organic matter and, more simply, do not believe in it, like to go shopping for food. Walmart. I'm not one of them, and I'm going to Walmart I don't buy fundamentally, but everyone has their own worldview on GMOs, and this whole matter of taste.
If you have a large family, it is especially profitable to buy in the store Costco, there are sold in all large packages, but for this reason the price is lower than for a single item. You can read more about this store in this article.
And, as an additional option for saving on products, it is to pay attention to promotions and discounts in grocery stores. Usually most of the goods are always replete with price tags "2 for 3" or "10 for 10". This means that let's say two jars of beans are priced at $ 3 (and one jar costs, for example, 2 bucks), in the second case, you can collect 10 jars of yogurt for $ 10, provided that the price of one yogurt is 1.5 bucks. These are examples from my head - just so you understand the discount system. There may be just a discount on some products, it happens that the second product is given at half price, and so on, in general, do not be lazy to look at the price tags in supermarkets properly.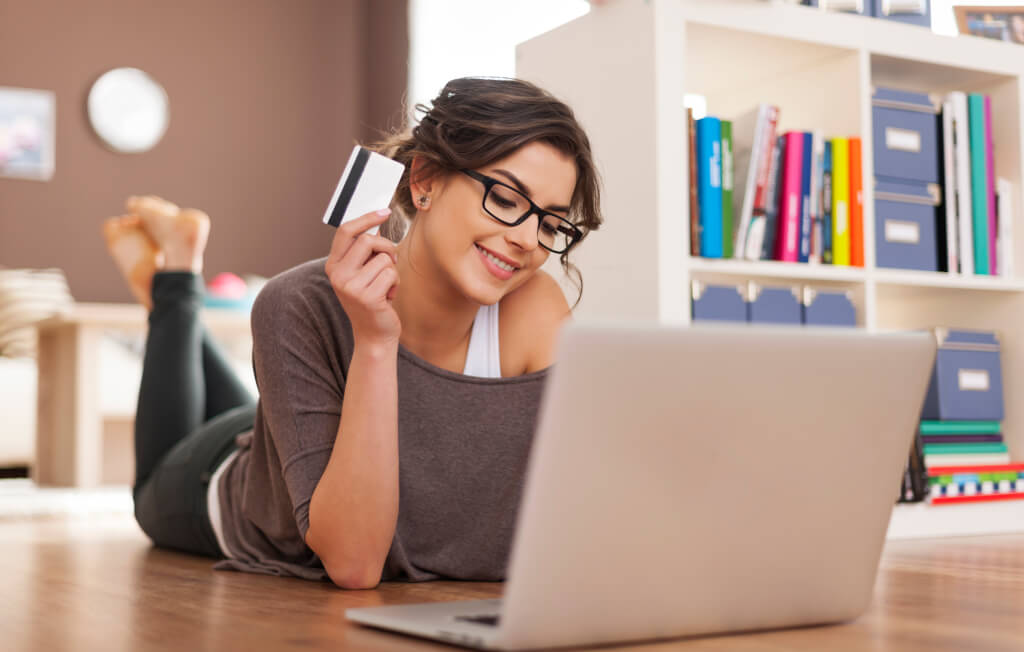 Household purchases
I would include bed linen, dishes, cleaning products, shampoos, irons and kettles here. In general, everything is for home. For all these necessary things in life, I would advise you to go or Walmart (that's what I like for it), either in Target. According to my observations, there are usually the most favorable prices for similar products.
As an option, much again can be bought in Costco large packages: toothpaste, toilet paper, laundry detergent and some kind of electronics (it's not there on an ongoing basis, usually the goods change all the time, but there are also all kinds of coffee makers and blenders).
And if you prefer to take things of good quality, considering that it is better to spend money once, but the purchase will last a long time, then go to Bed Bath & Beyond. This home goods store sells more expensive items and brands than Walmart or Target, but in it you can save well. The thing is that every month they send out their coupons with 20% discount by mail, or post them on their official website, or you can get a discount code via SMS message (find out the information in the store or on their website). As a result, this discount in 20% works for one of the most expensive items in your shopping cart, alas, not for all purchases at once, but you can bring several such coupons and the cashier will make discounts for some of your most expensive purchases. In general, in Bed Bath & Beyond It is profitable to buy expensive things, for example, a vacuum cleaner. And besides, they have no return of goods. That is, you can return your vacuum cleaner a year later, the main thing is to keep the check (with it the full purchase price will be returned, if you lose the check, you will return a part (the real value of the already outdated model), which is also nice.
Furniture
Of course, the most popular store with IKEA furniture is in the USA. We have the first few years, all the furniture was out of it. Convenient, cheap, practical, and everything is sold at once and in one place! If you are not confused by the lack of originality in your home, then Ikea will solve all your problems.
Another option to save on furniture is sales. You can find good sofas and tables in the usual furniture stores, which just arranged a time for discounts, and in small private shops that close or move, and from this sell all the goods cheap.
Well, in the same discount option is to add stores Tjmaxx и Marshalls, there is not much furniture, but you can also buy a cool chair or a nice bedside table with a discount.
And, of course, furniture can be purchased from its former owners. Hunt for garage and yardseil sales, and also look for good products at Craigslist.com (it still happens there that they give away old furniture for free, just to be taken away).
Cars
If you are going to take a new car, then go after it at the end of the year, when models become obsolete, which means prices are falling on them. Do not forget that even in dealerships you can and should bargain. If you show that you are leaving and is ready to buy a car in another place (in another dealership or a different car brand), then they are very actively starting to throw off the cost.
And, as an option, buy a used car, if it is in good condition, it will easily serve you for many more years, although it will not be as fashionable as a new one.
And when you get insurance for a car, you can also save well if you prove to them that you had rights for quite a long time in your country (i.e., your driving experience is large, although you received the rights of the same California just a week ago), because calculation of insurance for cars is driving experience.
Petrol
The cheapest petrol in Costco! And at the same time one of the highest quality in California, if not in all of America. The only thing for Kostkovsky gas stations is to have Kostkovsky mebership, but if you already buy it in it, this is not a problem.
Gasoline from Costco we have somewhere cheaper by 50 cents per gallon. For example, at the gas station Mobile in Santa Monica the price of premium gasoline is $ 4.99 per gallon, on Chevron - $ 4.73, and in Costco - $ 4.13.
Also, if you pay with an American Express card from Costco, then you get 3% discount on all gas stations. That is, this is an additional savings.
Well, do not forget that, again, in Los Angeles in the valley, gasoline is generally cheaper than in the same Santa Monica.
Medicine
If you get a small salary, and even less for a family, then there is a reason to turn your attention to insurance plans for people with a small budget, for the same obamacare. Read more about it on the Internet, if it works out - there will be good savings on medical services.
Another option is to open an FSA account. This is an account with a certain amount, say $ 1500, which the medical company provides you with interest-free debt. If you are planning any medical expenses, such as periodic visits to the dentist, you can use this money to pay these bills. That is, if you have $ 1500 dollars in your hands, you can spend them at once, for example, on a mega-cool dental crown, or spend gradually, for example, walking and slowly changing old fillings. The payment of the debt on the account of the FSA is automatically carried out with your salary. That is, this amount is divided into 12 months of the year and you pay $ 125 each month. The bottom line is that the money for the payment of FSA is withdrawn from your account before taxes (in the United States a very large percentage of taxes are removed from each salary — state and federal taxes — average salary in California is 20 – 30%, the maximum can reach 50 %) and this is a good economy, besides the fact that you get beautiful teeth right away, but you pay their cost for a whole year by a little bit.
Pro insurance in the US can be read here.
Entertainment and travel
Although it is minor moments, but still!
The first thing worth remembering is about plane tickets, both to Russia and to other countries. The most economical months are usually October and February, which is logical, because this is not summer, and this is not New Year, when everyone needs somewhere. Track ticket prices in GoogleWhen choosing a good date, and especially 13 numbers, you can save well.
If you are a fan of amusement parks and other Disneylands, do not be lazy to check ticket prices on the Internet, both on official sites and on some Groupon.com. There you can often find a lot with good discounts than if you just go to the park and buy a ticket for the full price at the box office.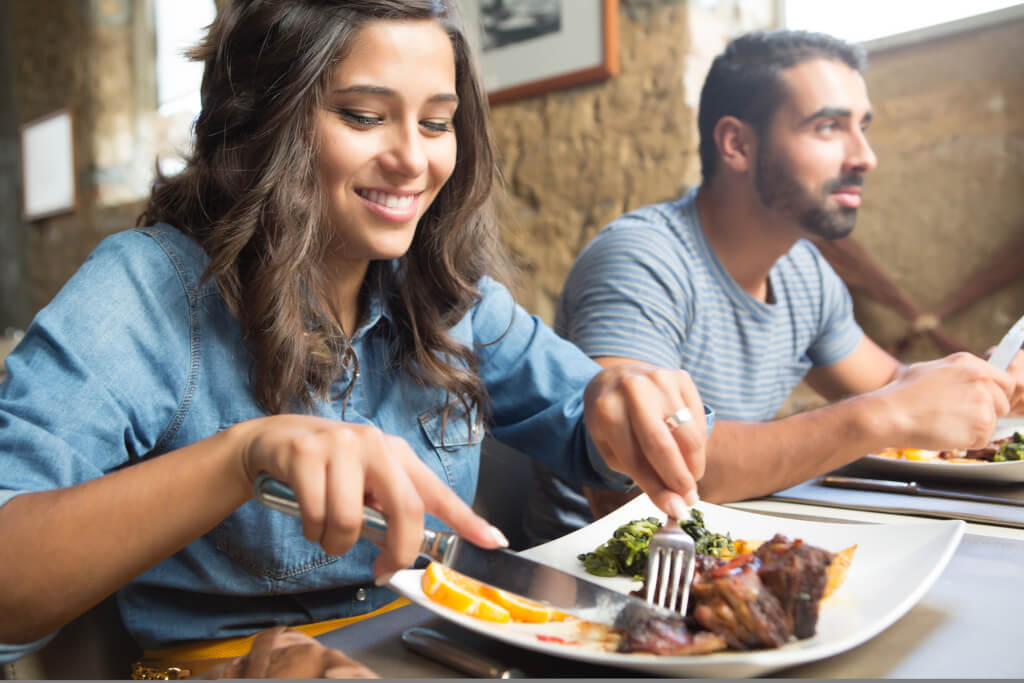 Restaurants and cafes
Of course, if you cook at home yourself, it will always be cheaper than going to different cafes and restaurants, but if you want to eat somewhere outside your kitchen, then this is also not such a great expense. Firstly, you can always find some relatively decent fast foods, for example, we have a Mexican cafe in this regard. Chipotle, you can search for quite acceptable burgers, for example, In-n-outYou can have breakfast and coffee in a bun Starbucks or order pizza at home. If you want a better and more expensive, we have a decent network of decent American food Tender greensout of burgers Habit Burger Grill, and also advise you to just look for small non-chain cafes. Private Asian restaurants are usually famous for the affordable price of food, good portions in size and acceptable quality of products (ramen, rice with chicken or shrimp - they are a cheap product here), popular dishes in the USA, such as chicken teriyaki or orange chicken and everything like that. Or for example - Shop House.
And also, checking the mailbox, do not neglect the consideration of different spam from restaurants and cafes. Brochures from places that are in your area are usually stuffed into a box, and discount coupons are most often attached to brochures.
Shopping
America is a country of shopping! There are shops for every taste and wallet, but you can save both on branded items, and on sheer nonsense. For example, many good discounted items can be found in stores. TjMaxx, Marshalls, Nordstrom Rack and Ross, because there are brought the remnants of things from other stores, but this does not prevent them from being fashionable and with a cool logo on the tag. The main thing is to be ready to rummage on shelves and hangers in search of a suitable blouse, handbag or a pair of sneakers.
For ardent lovers of shopping, outlets are suitable, they are in many cities of America, and especially where there are most tourists. Of course, in the outlet you just have to knock, but what can you do for a discount?
Well, and do not forget about the constant sales in stores, all sorts of gifts, free delivery from sites, discounts on purchases during holidays, July 4, for example, and Black Friday with "Cyber ​​Monday". And in order to keep an eye on all of this, I personally subscribe to the newsletter from the stores I need, yes it is spam, but sometimes it is very useful! And then there are special services for shopaholics, for example, Shop it to mewho will send you every day on Email a selection of things at discounts of brands you need in one letter, which is very convenient.
Stacy Kireev, author Blog "Russian notes about American life" and Instagram about life in America.