The article has been automatically translated into English by Google Translate from Russian and has not been edited.
How a Russian woman in the USA called the police because of her husband's assault and how it ended
Author of the channel "Stupid America" ​​on Yandex Zen Lena Lukashova talked with a Russian woman living in the United States about what happened in the woman's family and why she had to call the police because of the behavior of her American husband. Lena told how it was and how it ended.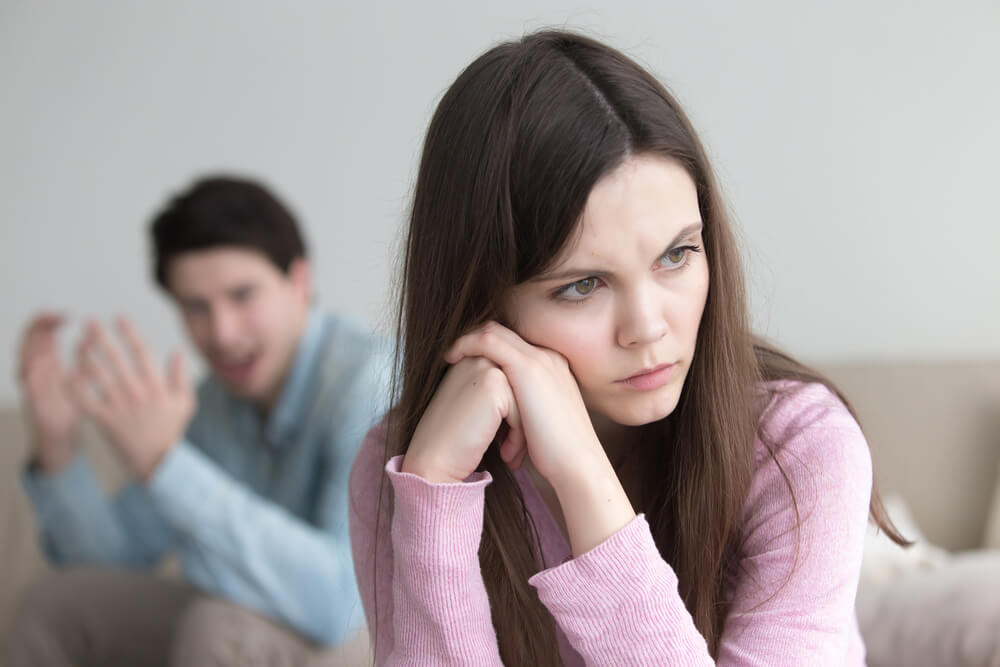 "That evening he started yelling again: I was distracting from computer games. He grabbed our son's toys and started throwing himself with all the dope, "says 30-year-old Lisa about her husband Trey.
According to her, six months ago, her husband painfully took on the promotion of a colleague, which he himself counted on. He became irritable, addicted to computer games. Flashes of aggression slipped. I refused to go to a psychologist.
"He threw them at me, at the walls ... I started filming with my phone, but he didn't seem to care, he was in some kind of fit of rage ..."
On the subject: Lawyers, psychologists and millions of dollars: how America helps victims of violence
"" F * cking sh * t, f * cking sh * t !! " - Trey literally spat that phrase. And for a split second I didn't want to believe that it was my beloved husband who was screaming about half a year ago… "- the woman admitted.
Lisa shrugged her shoulders, as if trying to lose her memory.
"And then…" the voice faltered for a second. - Then he slapped me in the face and went into the hall, to the computer. I sat as if stunned. Clutching the phone. I had enough then, I don't know, courage or common sense to call the police ... "
Exactly four minutes later, the police arrived to the Mitchell family.
"I was wildly afraid that they would brush me aside. Or they say, they say, they don't get into family conflicts, "Lisa recalls.
But she breathed a sigh of relief.
"What happened, ma'am? Is everything all right with you? "- the police sincerely questioned Lisa, delved into what had happened.
It turned out that in America there is no difference who caused the blow: a stranger or a close relative. It is punished equally. The case was referred to court.
Trey received a warrant prohibiting approaching Lisa closer than 100 yards (about 92 meters).
On the subject: Captured by a narcissus: how to recognize psychological abuse and end a relationship
Curiously, the court allowed the accused to see the child: there is no evidence of a bad attitude towards him. Lisa passes 3-year-old son through their mutual friend.
"For all this time, Trey did nothing wrong with him. But I would not want them to see each other so often, so I filed an appeal. It is still hard to fit in my head. As well as the fact that I'm safe now ... ", the woman admits.
Names of heroes changed.
ForumDaily Woman is not responsible for the content of blogs and may not share the views of the author.