The article has been automatically translated into English by Google Translate from Russian and has not been edited.
'Like Pugacheva': 65-year-old Lyubov Ouspenskaya declared pregnancy
65-year-old Lyubov Uspenskaya spoke about pregnancy. At the same time, the singer does not bother her age - according to her, many now give birth to offspring late.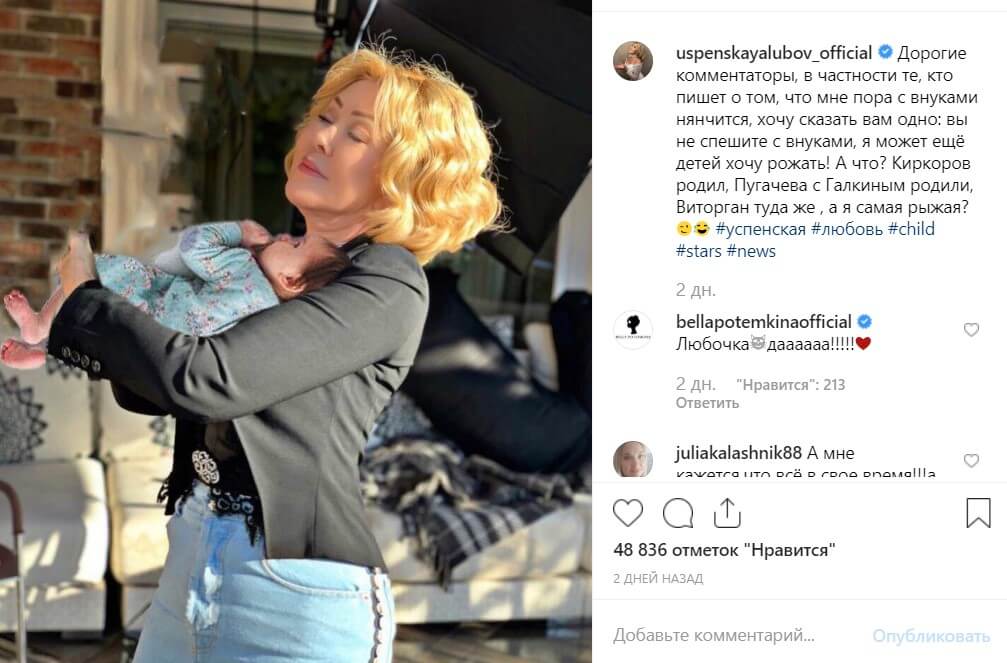 Lyubov Uspenskaya caused a violent excitement among her fans, saying in her Instagram about pregnancy. The singer admitted that she still does not want to think about her grandchildren, but wants to have more children, they write Dni.ru.
"Dear commentators, in particular those who write that it's time for me to babysit my grandchildren, I want to tell you one thing: you are not in a hurry with your grandchildren, I may still want to have children!" Ouspenskaya wrote.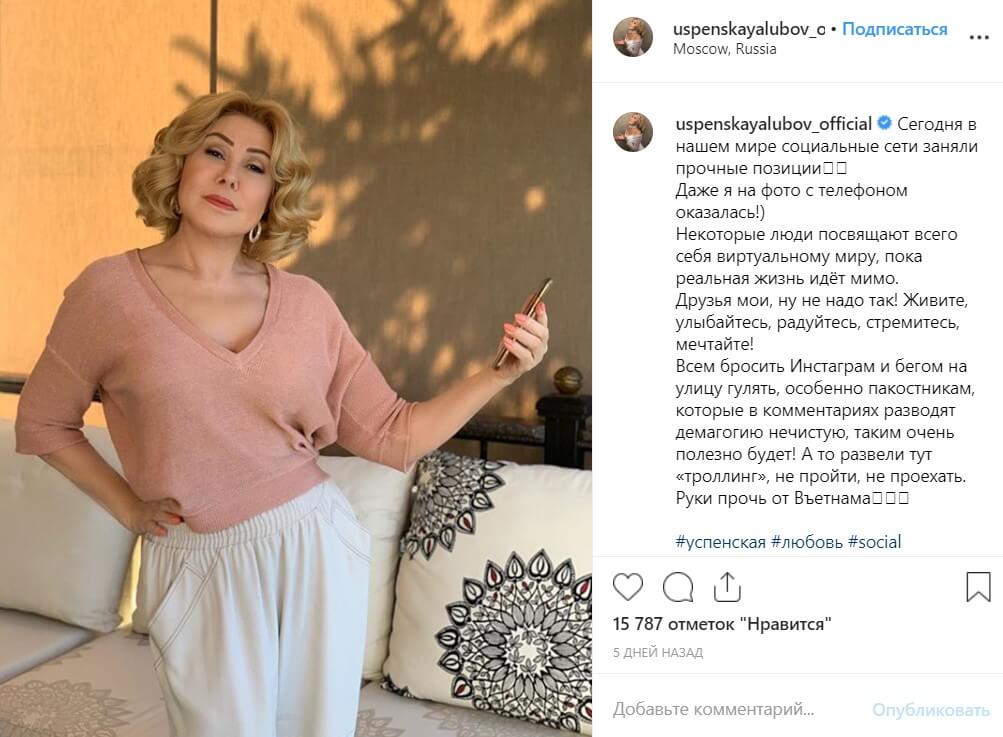 At the same time, she noted that the possibilities of modern medicine would allow her to have a child in such a late growth. As an example, Ouspenskaya cited the couple Pugacheva and Galkin, and also mentioned Kirkorov and Emanuel Vitorgan.
"What? Kirkorov gave birth, Pugachev and Galkin gave birth, Vitorgan went to the same place, and I am the reddest? ", The singer asked.
On the subject: 70-year-old Leontyev bought a villa in Miami for $ 5 million and is going to be the father
Commentators, for the most part, supported Ouspenskaya's courage, saying that if you want to, you need to give birth and enjoy life. Others reacted negatively, noting that Ouspenskaya was "already a grandmother," and "you cannot trample on nature."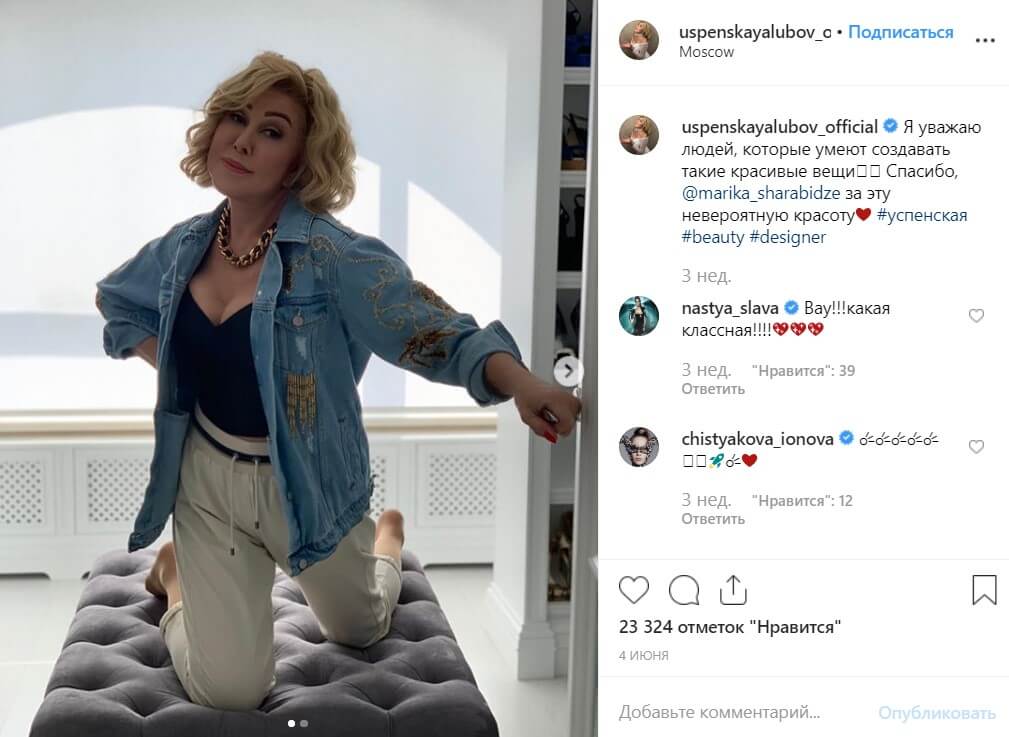 As Woman ForumDaily wrote earlier:
2 March 2018, it became known that 78-year-old Emanuel Vitorgan and his 56-year-old spouse Irina born daughterwhich was named Ethel.
Most fans of the couple and journalists immediately decided that the spouses resorted to the services of a surrogate mother, if only because a few weeks before the event Irina posted photos that have no hint of a long gestation, but Vitorgan's spouse rejected this assumption, saying that the child gave birth to herself.
Of course, almost everyone doubted - the maximum age suitable for pregnancy and childbirth, modern medicine considers 47-48 years. But the couple has neither refuted nor confirmed the rumors about surrogacy.
Baby parents first showed in five months old.