The article has been automatically translated into English by Google Translate from Russian and has not been edited.
How to strengthen immunity in the spring: professional advice
'13.03.2020'
ForumDaily Woman
This year, spring was not easy: outbreaks of coronavirus and influenza made even those who never worried about it strengthen their immunity. In addition, in the spring it is simply a shame to get sick - when everything blooms, I do not want to lie in bed. Nutritionists told ForumDaily Woman readers about how adults and children can keep up the body's defenses on a daily basis. Lifeway kefir.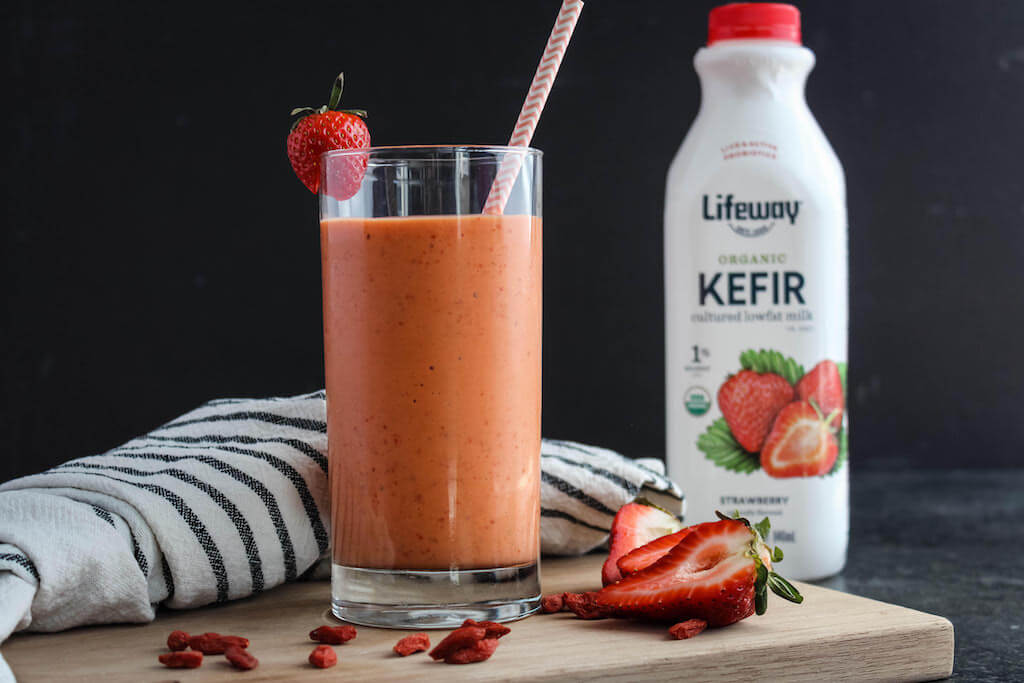 Do you know that 70-80% of the cells of the immune system are located in the intestines? This organ plays an important role in protecting against pathogens and viruses. Just as your skin protects you from potentially harmful factors from the outside, the inner lining of the intestine creates a protective barrier from the inside. Maintaining intestinal health is relevant at any age and at any time of the year!
Intestines, and with it immunity, help prebiotics и probiotics.
Prebiotics — these are carbohydrates found in foods. The body does not digest them, but they participate in the digestion process, contributing to the growth of good bacteria. Prebiotics needed probiotics so that the latter can eat and remain active: it is important for digestion and immunity.
Probiotics — they are "good bacteria," living microorganisms, similar to those already living in your gut. When used properly, they have proven health benefits. Probiotics help balance the intestinal microbiome, supplementing it with beneficial bacteria. Due to this, the function of the intestinal membrane is enhanced, the immunity is strengthened. Other positive changes are taking place:
improves the health of the gastrointestinal tract: digestion, regular work of the digestive tract, colon health;

the connection between the intestine and the brain is strengthened: there are millions of neurons in the intestine that "communicate" with the brain; probiotics strengthen this contact, improving mood, reducing the risk of anxiety and depression; 90% of serotonin (the hormone of happiness) is produced by intestinal cells;

lactose breakdown is activated; lactose intolerance leads to gastrointestinal tract disorders, and probiotic cultures help break down lactose and heal the intestines, which better cope with digestion.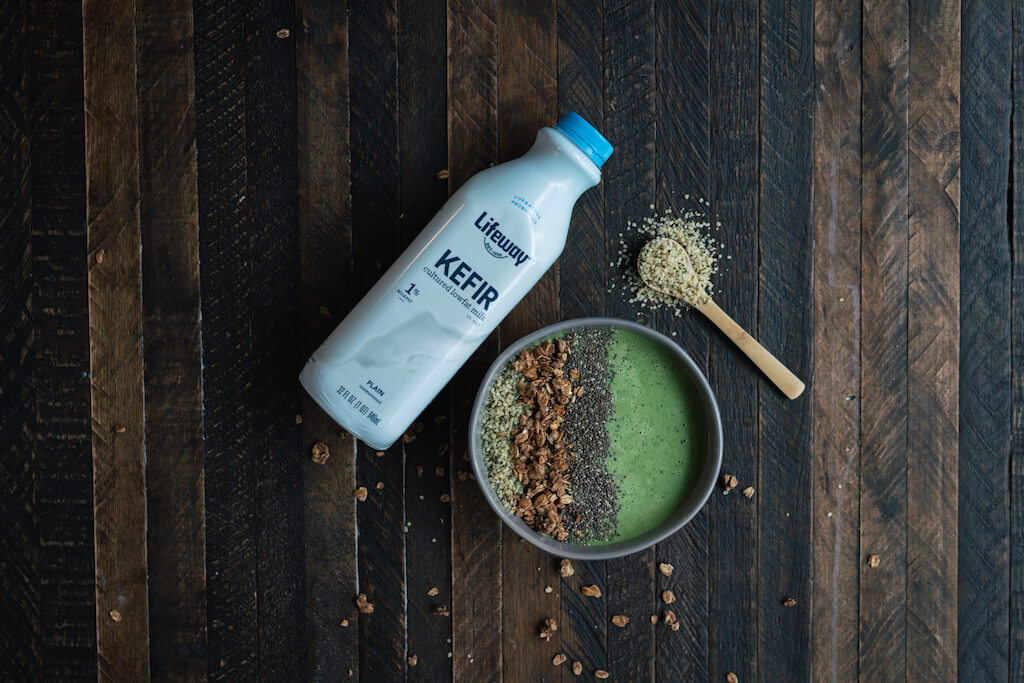 Kefir from Lifeway - This is a unique mixture of 12 probiotics that helps maintain a healthy intestinal microbiome. This means: good digestion, a positive mood, a strong immune system and reliable protection against diseases for you and your children. In addition, kefir is also an excellent source of protein and calcium, which is especially important for the growing body of a child or adolescent.
Everyday Immunity Tips
Useful Lifeway kefir can be easily used as a substitute or addition to your favorite dishes throughout the day. Here are a few examples:
use kefir as a base product for smoothies or puddings;

forget about sour cream and mayonnaise - use kefir instead of sauces and dressings;

feel free to add kefir to soups, hummus and snacks;

use kefir as a base for various marinades;

create healthy versions of your favorite desserts;

fantasize and invent new tasty dishes with your children;

when in a hurry, grab a bottle of Lifeway Kefir and have a snack on the go.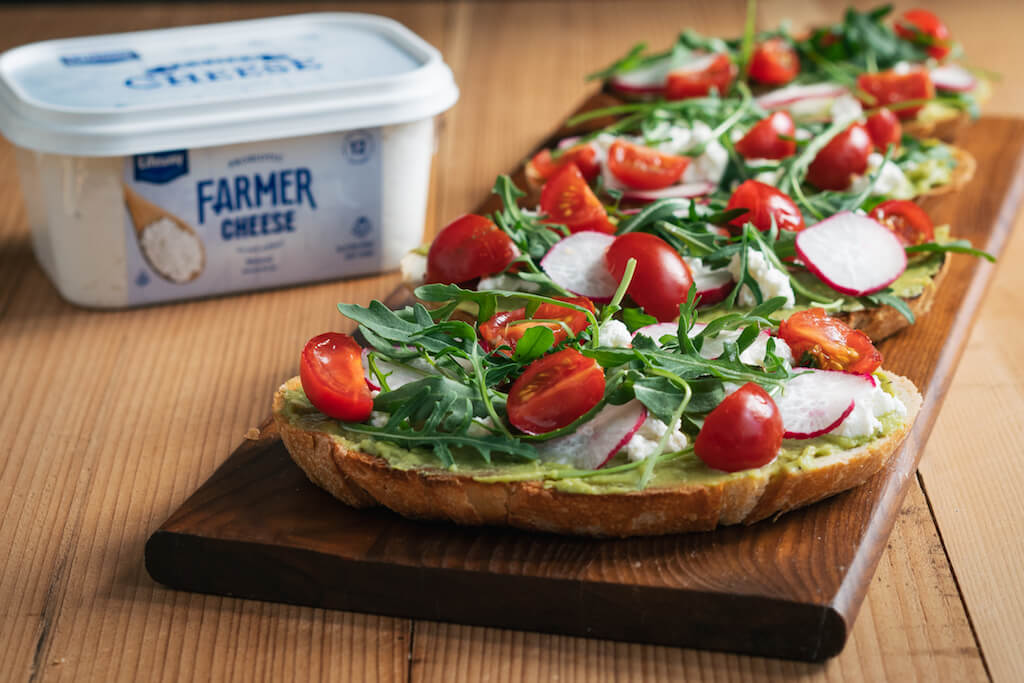 Bonus: Lifeway Kefir Smoothie
Green smoothie with Lifeway Kefir - a combination of mouth-watering vegetables, fresh fruits and healthy kefir. Make a smoothie with your child - it's very fun and tasty!
Ingredients:
2 cups of spinach leaves;
1 cup diced pineapple;
1 medium apple, sliced;
1 diced kiwi;
half a lemon;
1 cup Lifeway Kefir without additives.
Beat all the ingredients in a blender until smooth, pour into beautiful glasses or cups - and enjoy the taste and good! More recipes for healthy and delicious meals can be found. there.
Lifeway foods - A company operating in the US market for more than 30 years and during this time has established itself as a manufacturer of products with probiotic cultures of the highest quality. The mission of Lifeway Foods is to help consumers improve their health by providing them with the highest quality and healthy products. The main principles of the company: the use of ingredients of natural origin (without GMOs), environmental responsibility, charity and interaction with local farmers.