The article has been automatically translated into English by Google Translate from Russian and has not been edited.
As a pensioner from Belarus, she travels around the USA and has a blog on YouTube. VIDEO
Lyudmila Savchenko, Belarus, is 59 years old, of which she has worked as an economist for more than 30. And after retiring, she decided to "change her profession": to become a travel blogger and shoot videos on YouTube.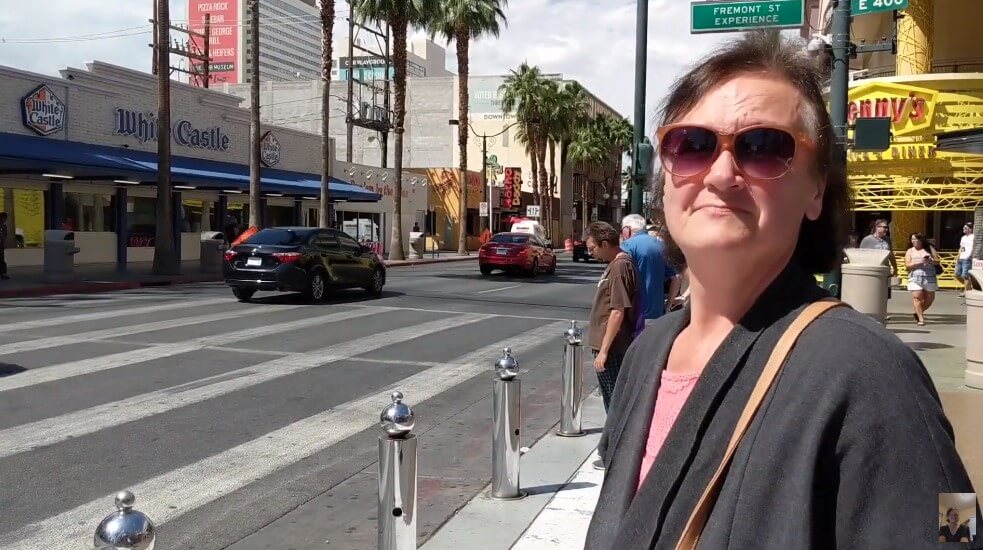 Lyudmila has already published four videos on her Youtube channel: about Santa Catalina island, about Las Vegas, Santa Barbara and about prices in the USA - and she promises to share new stories every week, he says. tut.by.
"When I retired, I decided to get off the track and turned my life in the other direction. I dreamed of traveling all the time. And when can you make your dreams come true, if not now, when you are free from many obligations? " - says Lyudmila.
"There will be no second life: I got ready, opened a visa, and here I am on another continent. Now I am in America, in California. I travel a lot, I see interesting places. On the advice of friends, I opened my own YouTube channel, where I post my videos about life and travel in this amazing country, "says the woman.
"The island with the wonderful name of Santa Catalina is an hour's ferry ride from Los Angeles. There are very few of these full-size cars that we are used to on the island. To bring a car to the island, residents have been queuing on the waiting list for about two decades ".
On the subject: 7-year-old American tops the top highest paid bloggers on YouTube
"Almost everything is within walking distance, and riders mostly use electric cars. And most importantly, the island is safe from crime. The courthouse on the island is open only twice a month. Unusually beautiful expanses of water. The ocean is crystal clear and I had the opportunity to see a goldfish. Unfortunately, I didn't guess the desire! ", - the blogger shares his impressions.
"And, of course, to be close and not to see Las Vegas ?! My attempts to deal with the "one-armed bandits" were unsuccessful. But I was charged with emotions for a long time! ", - says Lyudmila. And she titled the video as follows: "Pension on red!"
On the subject: 'Forever young' blogger revealed the secrets of her appearance. A PHOTO
"An unforgettable trip to the city of Santa Barbara, where everything is familiar to us from the last century, because the series of the same name has been on CIS television for more than 10 years," - this is how Lyudmila signed a new video published on September 21.
Lyudmila promises to release new videos every week: the following stories will be devoted to New York, Chicago, Los Angeles, Malibu, Beverly Hills and San Francisco.