The article has been automatically translated into English by Google Translate from Russian and has not been edited.
'It was as if they beat me with bits': a famous Russian comedian fell ill with COVID-19
'02.06.2020'
Source: Facts
The Russian actress of the humorous genre Elena Vorobey was diagnosed with coronavirus infection, they write "Facts".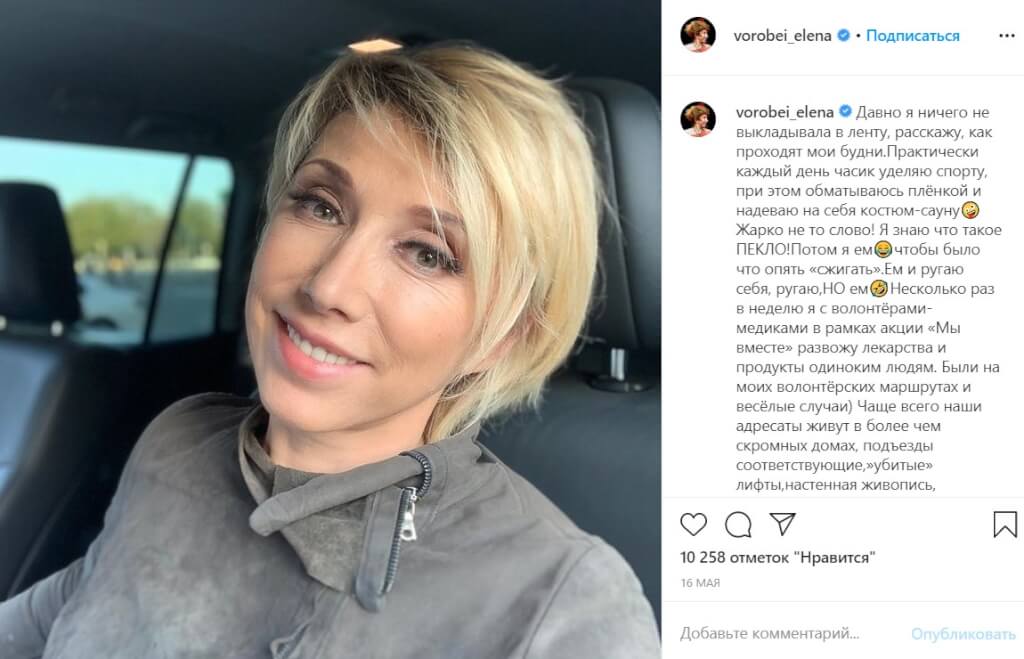 Sparrow herself wrote about this on Instagram, noting that for several days she was afraid to tell everyone about the disease.
"I found out about this three days ago ... I didn't dare to immediately post the post, and everything was to blame for my stupid fears ... Firstly, I didn't know how my father would perceive it, he's the core, a very emotional person ... Secondly, she thought already this virus got to nausea, and here again I remind you of its real existence, so why ??? After all, I, like everyone, already want to flip through this page, "said the parodist.
On the subject: 'We were born in the same hospital on the same day': Kirkorov took to heart the death of his son Morgunova
According to her, the symptoms were only mild coughing. But then the pain began.
"My second day was very hard - my back hurt terribly, it was impossible to sleep from muscle pain at night, ibuprofen worked once, then he no longer acted. My whole body hurt as if they were beating me with bits. Today it's easier for me, "Sparrow admitted.
The artist is at home, but consults with doctors. She also reminds everyone that with a high temperature it is better to lie in the hospital, because there is a huge danger of thrombosis.
As ForumDaily Woman wrote earlier: