The article has been automatically translated into English by Google Translate from Russian and has not been edited.
How rich Russian brides are getting ready for the wedding
'04.06.2018'
Source: Hello
In early September, 21-year-old gymnast, Olympic champion Margarita Mamun married 29-year-old swimmer Alexander Sukhorukova.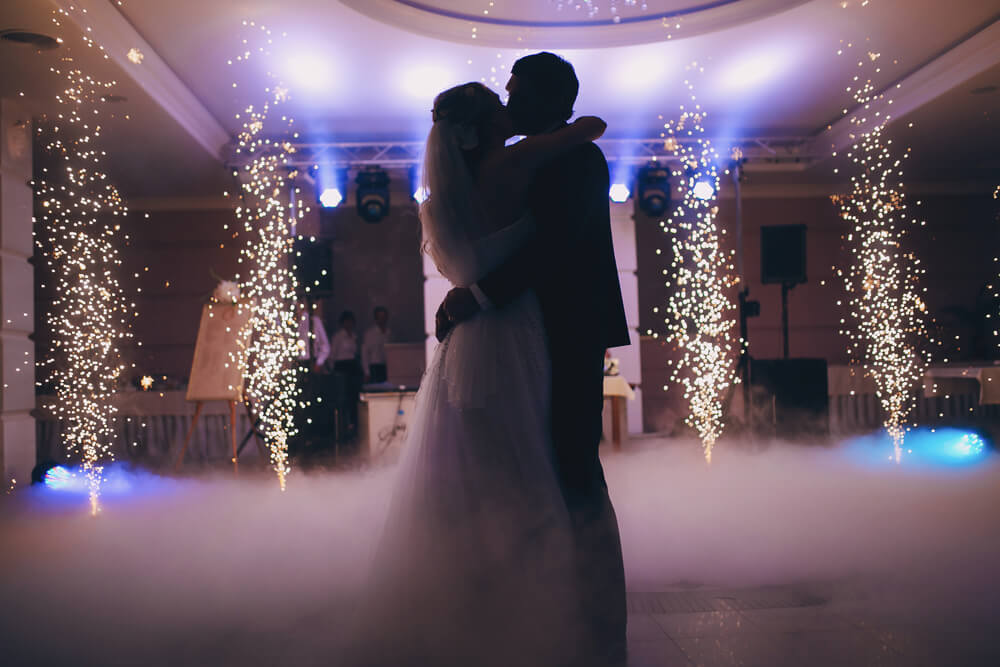 A large report from the wedding was exclusively published in HELLO! and on the site HELLO.RU, but today we are talking about what is left behind the scenes. Margarita Mamun spoke about the preparations for the wedding, the exciting choice of the perfect dress for every bride and the honeymoon trip in the "Diary of a Star Bride" section.
Introduction and Offer
"Many already know that we met Sasha at the Universiade in Kazan in 2013," Rita begins. - We met at the exit from the dining room. Swimmers entered it, and we, gymnasts, went out. We were introduced to each other and, probably, it was she - love at first sight! Sasha made an offer to become his wife on December 8, 2016 at the Ball of Olympic Champions, and since then I have constantly thought about our celebration. She presented her image, a banquet, our family and friends.
Like any girl, I wanted my wedding to be perfect. I have never been to weddings, I saw them only in the movies. I was often invited by friends and girlfriends, but due to the tournament schedule I never managed to attend in person.
The date of the wedding - September 8 - was not chosen by chance. This figure haunts us: on the 8th we started dating, the engagement was on December 8th, we even submitted an application to the registry office on 08.08, so we decided to get married on September 8th.
Organization
I wanted a beautiful wedding, but not pompous, but cozy and touching. We had very little time to prepare, since the schedules were tight and we could not get started. We thought for a long time who to entrust this day. In the end, everything worked out by itself, and we, together with the ONE SGM team, which manages my business, came up with and implemented everything. Besides choosing a dress, the most important thing for me was the wedding decor. We made mud boards, looked for interesting solutions on the Internet. And they were definitely not mistaken with the choice of "Samson Bouquet Flower House". Everything was done exactly as I imagined. Colors, style, content - everything was perfect. Many guests celebrated the stunning scenery after the wedding. We even managed to symbolically add Olympic rings to the design, since for both of us these are the most memorable and important sporting moments.
It took a long time to choose wedding rings. I have thin fingers, very small size. Sasha faced this problem even earlier when he was choosing a ring for my engagement. I told later that for a very long time I was looking for the one that would suit me both in style and in size. In the end, I chose a very beautiful diamond ring from Apple Diamond, and for Sasha we bought a ring Chopard from the collection Wedding Band.
Dress
The choice of dress was short-lived. I only went to a few salons to choose the style that suits me. I never wanted a fluffy dress - on the contrary, I wanted one that would emphasize the silhouette. We immediately found a common language with the designer Alena Akhmadullina and we didn't even have to draw a large number of sketches.
Alyona suggested that I focus on the classic wedding silhouette and color, while paying special attention to selected materials and details. My wedding dress is made of exclusive French lace with a jewelery fit pattern during assembly and landing. In the design of the top of Alain and the master of her brand used one of their DNA techniques: a combination of fabric with a transparent mesh, which is made by hand with an embroidery stitch and creates the illusion of a deep cut.
But, of course, the most important thing is embroidery in the Russian style, which took 3 kg of pearls and 150 hours of handmade work. I am very grateful to Alena and her studio for this amazing job. It is a pity that such beauty will now have to be hidden in the closet - in order to show it to children and grandchildren in the future.
Wedding eve
6 numbers I returned from Verona from the show Calzedonia Leg Show and immediately went from a plane to a bachelorette party that my friends had arranged for me. It was a real surprise, because I did not know in advance where we were going and what we would do. I was very pleased. Immediately after, we set off for a little rest in Barvikha Hotel & Spa and the next morning we were organized by the agency team Wedding by Mercury - visited the SPA Espace Vitalite Chenot, jumped on the beds, took pictures in beautiful dresses, laughed a lot - all as girls love. I was very glad to see my close friends all together and spend this time with them.
Wedding day
Of course, I was worried! In the morning I could hardly eat anything. At 8 in the morning, fees have already begun. Makeup artist Elena Witt did me a light make-up, and hair stylist Alexei Khodzhimatov from a beauty salon L'Oreal styled my hair. We did not do any rehearsals with the masters in advance. The whole wedding look with the dress was beautifully executed the first time. Photographers, videographers, my girlfriends were scurrying around, and I tried to relax as much as possible and enjoy the moment. I almost succeeded. But when I went downstairs to Sasha, I got nervous again: "What if he doesn't like the dress? Or makeup with hair? ". When we met, he kissed me and said that I looked great, and only then did I calm down. We joined hands and entered the registry office, surrounded by many of our friends and relatives with Sasha. Well, then there was that very moment when we exchanged rings and finally became husband and wife. It was, of course, very touching, many guests were crying. So much emotions!
After the registry office, we went to take pictures, and then to the celebration itself, where all the other guests were already waiting for us. I always wanted the day of the painting to coincide with the day of the wedding itself, so that later on always celebrate the anniversary on one day. At the Radisson Royal Hotel, Moscow (Ukraine), where our holiday took place, time flew by quickly. We went to the music - the harp and violin were playing - we greeted the guests, took pictures, and at some point I saw that Irina Aleksandrovna Viner-Usmanova was coming to us. I really hoped that she would come, because without her I would not have become who I am now, just as without Amina Vasilovna Zaripova, who was with us in the registry office.
I am often told that I have three mothers, and that day they were all with me. My whole team was also with me - the first coach, doctors, physiotherapists, all the people to whom I am grateful for everything they did for me. Then we went to the hall, where a show program, performances with neon effects, music and entertainment were organized. Our guests told us touching toasts, danced, had fun. At some point, Sasha, unexpectedly for me, took the stage and sang my favorite song by Basta "The Master and Margarita". To say that I was surprised is to say nothing. This is an amazing surprise! Perhaps this is one of the most touching gifts that I have received from him.
Honeymoon
The day after the wedding, we flew off on a honeymoon trip to the Maldives. Before, neither I nor Sasha were there. For us, this place has always symbolized a paradise of peace, where we disconnected from the outside world. Just enjoyed the stunning views and each other.
It was a magical holiday that, unfortunately, also flew by too quickly. But we are not sad - after all, Sasha and I have a whole life ahead to see the whole world.