The article has been automatically translated into English by Google Translate from Russian and has not been edited.
How to safely travel with children: recommendations of the American Academy of Pediatrics
Traveling with children is both pleasant and difficult at the same time. American Academy of Pediatrics (American Academy of Pediatrics, AAP) has compiled a list of tips on how to ride with children without stress. During the summer holiday season, we remind you of the official recommendations.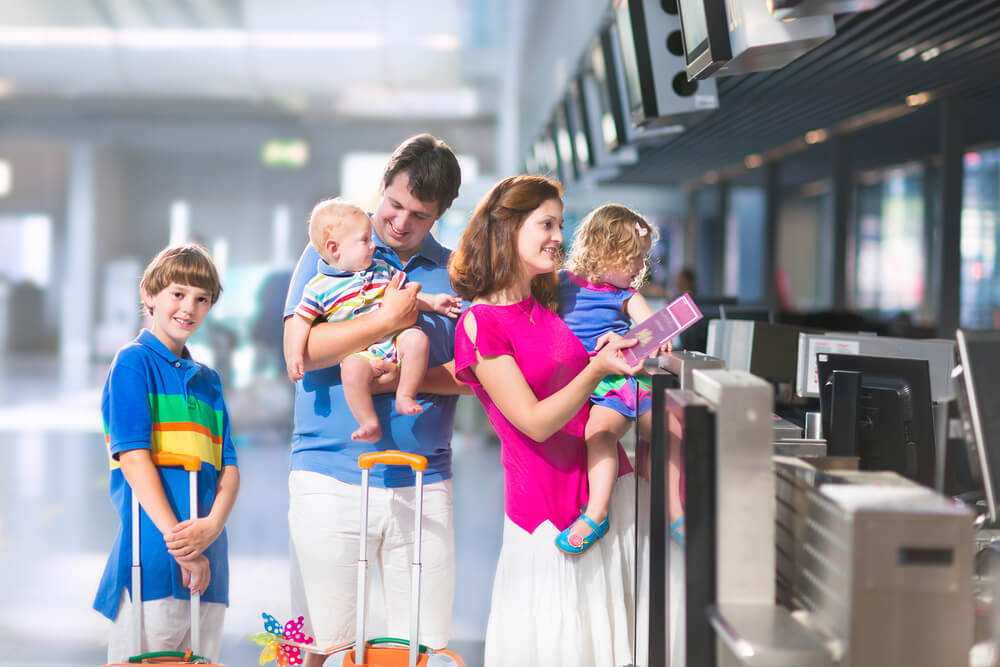 Air Travel
If you are flying with small children, put in your schedule extra time to complete all levels of control.
Put shoes on children so that it is convenient to take off their outerwear and shoes for safety checks. Children under the age of 12 are not required to take off their shoes during a routine check.
At the control, at the airports and at the entrance to the aircraft, the use of strollers for small children is permitted.
Tell the children about passing the security check before you arrive at the airport. Explain to them that their belongings (backpacks, dolls, and so on) will need to be put into the X-ray machine, they will leave from the other end, where they can be picked up.
Discuss with them that saying phrases like "I have a bomb in my bag" is prohibited by law. Threats, even made a joke by a child, can delay the process of checking for the whole family and even require you to pay a fine.
Arrange that you prepare a child seat, or take your own. As a rule, airlines allow families to carry a child seat as extra baggage at no extra charge. Look up this information on the airline's website well in advance to know the company's policies before arriving at the airport.
The best protection of a child in a flight is when he travels in a car child seat that is appropriate for the age, weight and height of the child. Children weighing more than 18 kg can be fastened by an airplane seat belt. The car seat must have a tag that is approved by the Federal Aviation Administration (FAA). The booster seats cannot be used on airplanes, but can be taken with you as baggage (usually without surcharge) for future use in rented cars and taxis.
Although the FAA allows children up to 2 to sit on the parent's lap, AAR recommends that you find the opportunity to seat each child in a separate chair. If you are not able to buy a separate ticket for the baby, try to choose a flight where there is a high probability that there will be free seats, and you will be able to seat the child in your own car seat.
Take a bag with toys and snacks so that your child has something to do during the trip.
So that when the plane drops, the child's ears do not hurt, suggest that they suck water from a bottle with a nipple or just drink it. You can give your child to chew gum or drink water through a straw.
Wash your hands often. Bring hand wash gel and disinfectant wipes to avoid illnesses while traveling.
If your baby has chronic heart, lung, or respiratory symptoms, consult your pediatrician before flying.
If your child has had an ear infection over the past 2 weeks or he has had ear surgery, you also need a pediatrician's consultation before the flight.
On the subject: How to travel in America with a small child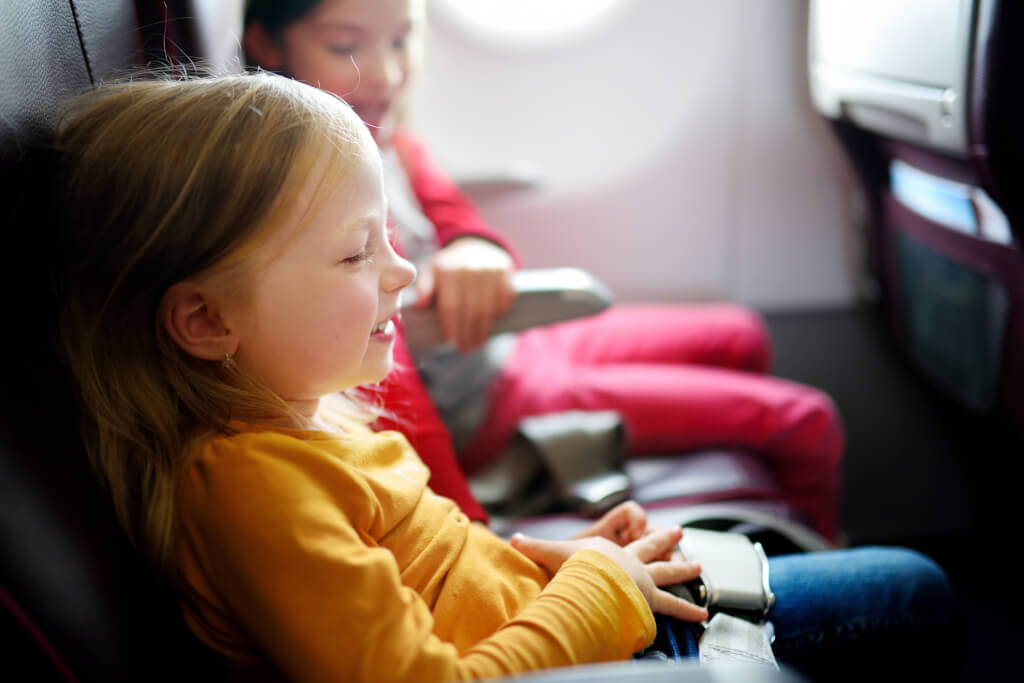 Travel abroad
If you are flying to other countries, ask your doctor if children need additional vaccinations or prophylactic medication. Ensure that all vaccinations on the calendar are made. Take protection from mosquitoes if you fly to a country where mosquitoes and mosquitoes are carriers of diseases such as malaria.
To avoid the syndrome of changing time zones (jet-lag), correct your child's sleep schedule for 2-3 the day before departure. After arrival, the child must actively spend the day outdoors or in brightly lit rooms in order to adapt more quickly.
When your child swims, be near him. Not all pools are safe, and not all pools and not all beaches have lifeguards.
Make sure your child is wearing a life jacket if you are traveling in small boats. Show him an example - put on a vest and yourself.
Conditions at the hotel or other places of residence may not be as safe as in the United States. Check your home for exposed wires, animal poison, paint chips, or insufficient railings on the balcony or stairs.
Remember that cots or playgrounds in hotels may not meet modern safety standards. If you doubt the safety level of the crib or pad, ask for a replacement or think about other options. This also applies to traveling in the USA.
On the subject: Should I go on an exotic trip with children
Traveling by car
Traveling by car in developing countries can be very dangerous. Each passenger should be fastened, and children should be seated in car seats suitable for their age. Tell the driver that you are not in a hurry, ask not to use a mobile phone while driving and promise a tip for a safe move.
For small children, always use car seats. All babies up to 2 years (or as long as it allows west / growth, according to the requirements of the manufacturer of car seats) must ride in a chair with their back to movement. If your child has grown out of a small car seat, he should drive in the usual, face-down direction. Recommendations regarding safe travel and car seat selection are available at AAR website for parents.
Many companies can arrange for you a child car seat if you can't bring your own. However, the choice of car seats they may be limited. Before accepting the car seat they have proposed, check whether it is suitable for your child's height, weight and age, is in good condition, and whether you are provided with instructions for its use.
Children who have outgrown a car seat with a head restraint (weigh more than the chair allows, or shoulders are above the head restraint, or ears are higher than the seat) should ride a booster and wear seatbelt of a car , aged 144 to 8 years).
All children under 13 must ride in the back of the car.
Never place the car seat, turned against the movement, on the front seat of a car that has an airbag.
Show your child a good example - always buckle up, even in a taxi.
Children often cannot sit still and are easily annoyed on long journeys. Occupy them: show interesting places or views outside the window, take soft and light toys, turn on your favorite music and sing together.
Plan a stop every 2 hour to give yourself and your child the chance to relax.
Never leave a child alone in the car for even a minute. The temperature inside the cabin can rise to death rates in a very short time, and the child can die from overheating.
Parents should take with them first-aid kit and kit for the road, as well as water in safe containers, snacks, napkins for children, diaper powder and waterproof cover with insect protection for playing outside.