The article has been automatically translated into English by Google Translate from Russian and has not been edited.
How supermarket avocados can replace expensive cosmetics
Everyone has long been accustomed to exotic fruits on supermarket shelves, and some of the overseas assortment have become favorite! Avocado is one of them, but not every housewife knows that a couple of spoons of pulp should be left to prepare an excellent face mask.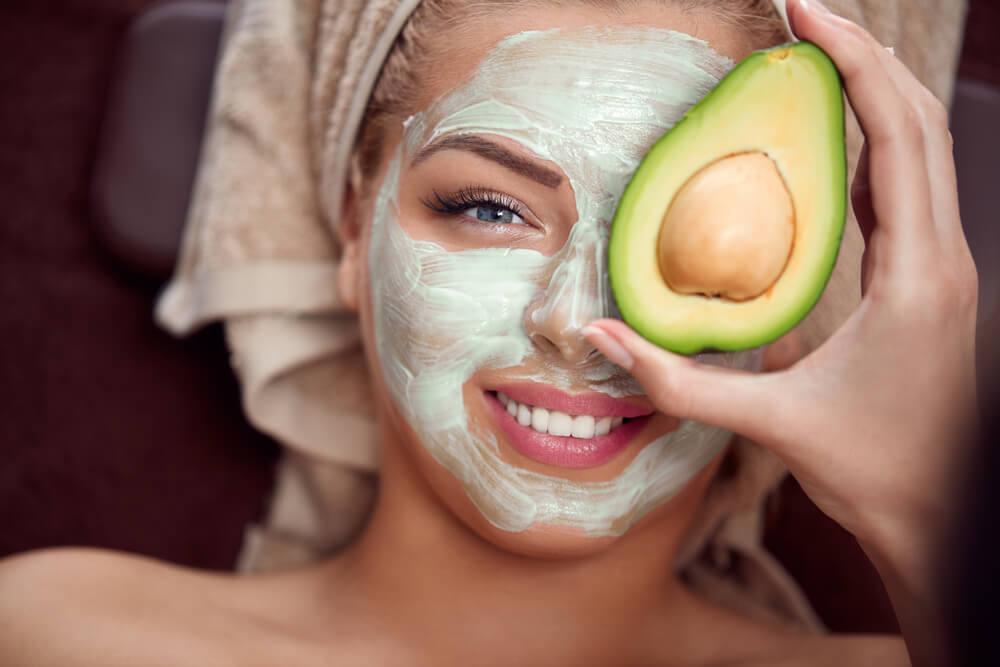 Over the past few years there has been a real boom in avocados! Interestingly, not only the younger generation buys overseas fruit, but also those who are for 30. Why is avocado pulp so loved and what is its use? Tells Eva.ru.
Firstly, it is very tasty. If you select a fruit of the desired maturity, it will be the complement to any dish. Avocado is perfect in salads, goes well with fish - with it you can cook anything.
Secondly, avocados are recognized as very useful! Recently, food blogger and an adherent of a healthy lifestyle, Maria Kravtsova, called him a vitamin suitcase. And this characteristic is not far from the truth. This fruit is nutritious, it has many useful substances, including 20 of various vitamins and minerals. One avocado contains approximately 160 kilocalories, 2 grams of protein and 15 grams of healthy fats. It also has a lot of potassium and omega-xnumx fatty acids.
Be sure to include avocados in your diet if you have access to good ripe fruits. When you cut fruit into a salad, do not forget to set aside a couple of spoons for external use. From the pulp of avocado you can make beautiful masks for the face and eye area. They moisturize the skin, speed up the regeneration process, and also fight premature aging. Isn't that a miracle?
On the subject: How is avocado useful, how to choose and cook it correctly
Masks for face
For dry and sluggish skin: knead half the avocado, add the yolk 1 eggs, 1-2 drops of natural essential oil of orange, 1 tablespoon of honey and 1 tablespoon of sour cream. Mix all the ingredients thoroughly and apply on the skin of the face and décolleté for approximately 20-25 minutes. Rinse off gently with warm water and apply cream according to skin type.
For dry skin with yogurt: knead half an avocado with a fork, add 1 teaspoon of natural yogurt and half a teaspoon of olive oil. Stir the ingredients thoroughly until smooth and apply on the skin for 10-15 minutes until completely dry. Carefully remove the mask with a damp towel and apply cream.
Restoring and nourishing mask for normal skin: mix half a banana with half an avocado until smooth. Apply to a clean face for 15-20 minutes. Carefully remove the mask with warm water and a cotton pad.
Moisturizing Express Mask: stir a few tablespoons of avocado pulp with 1 / 2 a teaspoon of lemon juice and a couple of chopped mint leaves. Apply to skin for 20 minutes and gently rinse with water.
On the subject: Why you need to wash avocados, even if you do not eat the peel
Masks for the skin around the eyes
Aloe Smoothing Mask: 2 tablespoons of avocado mixed with 2 tablespoons of aloe juice and 1 tablespoons of cucumber pulp. Stir the ingredients thoroughly and refrigerate for 2 hours. If the mass is too thick, it can be diluted with pink or cornflower blue water. Apply the mixture under the eyes for 10 minutes. After carefully rinse with warm water.
Nourishing mask: in mashed avocado add 2 teaspoons of olive oil (you can replace it with almond or peach) and apply on the eye area for 15 minutes. After the specified time, carefully remove the mask with warm water and a cotton pad.
Mask for fine wrinkles: grate a small amount of mature avocado pulp in mashed potatoes (1-2 teaspoons), add 1 teaspoon of natural liquid honey, mix thoroughly and apply on the skin around the eyes. If the mixture remains, spread it over the nasolabial folds. After 15-20 minutes, gently rinse off the mask with warm water and apply the cream.