The article has been automatically translated into English by Google Translate from Russian and has not been edited.
As American and Russian stars dressed up holiday trees. PHOTO, VIDEO
'20.12.2018'
ForumDaily Woman
Before Christmas and New Years, there is nothing left, which means it's time to decorate the holiday trees. Stars also love this occupation. Someone invites decorators, and someone copes himself. In any case, the spectacularly decorated Christmas trees of American and Russian celebrities are worth a look now.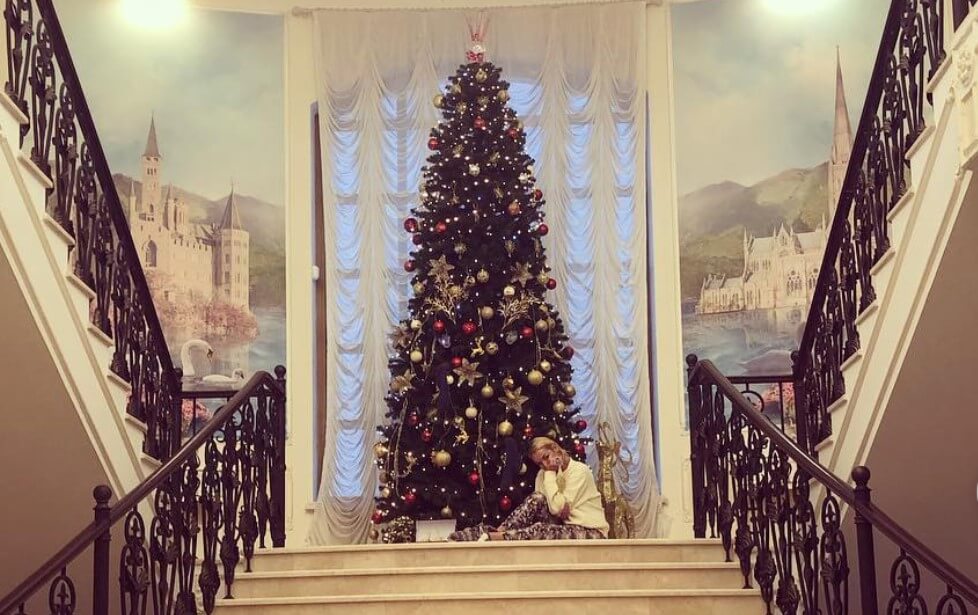 Among those who have already decorated the Christmas tree with sparkling toys and bright garlands and hung up Christmas socks in anticipation of gifts, American celebrities - Kim Kardashian, Kylie Jenner, Jennifer Lopez, Catherine Zeta-Jones, Reese Witherspoon, Madonna and not only, as well as Russian stars - Anastasia Volochkova, Dima Bilan, Olga Buzova, Yulia Vysotskaya, Igor Nikolaev and other famous people.
We admire, admire (and maybe resent), inspire ourselves and choose the most beautiful Christmas tree!
Kim Kardashian boasts a Christmas tree in the home of her mother, Chris Jenner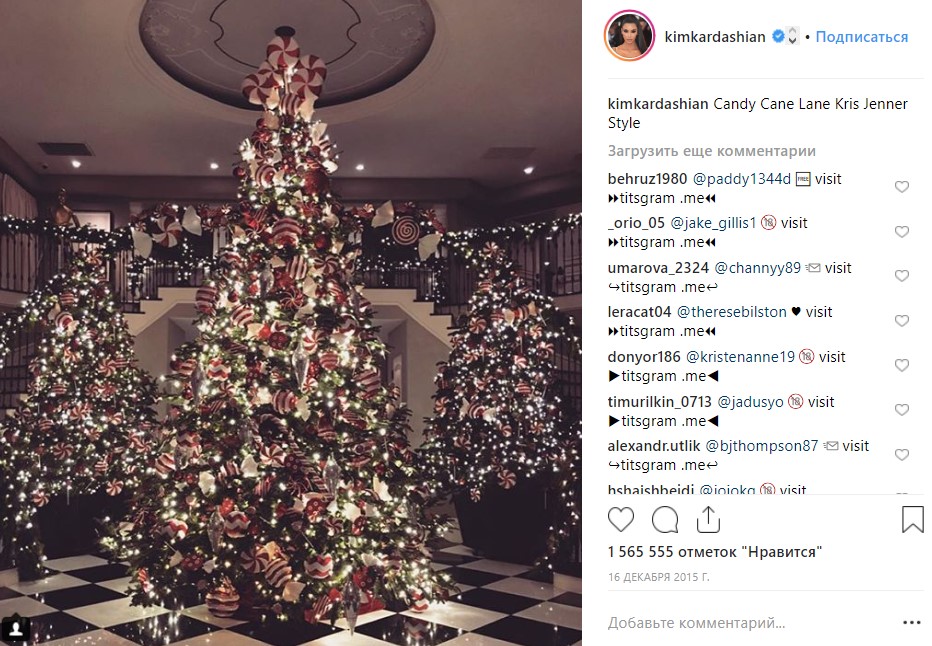 And here is her sister's sister Kylie Jenner's golden hues.
Madonna's Christmas tree, in the photo of her adopted daughter Esther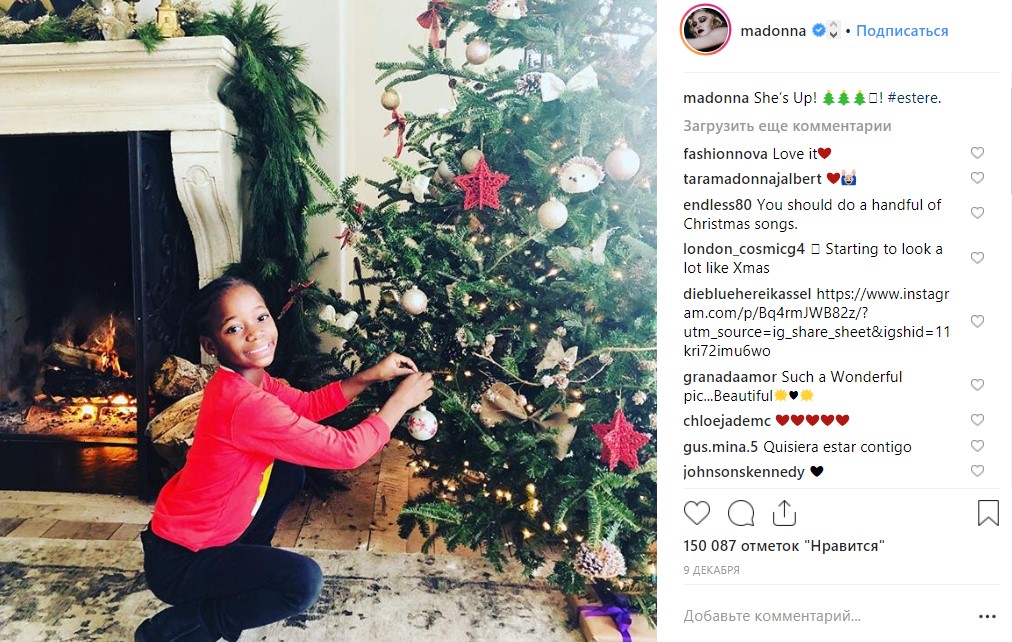 Jennifer Lopez and Alex Rodriguez dress up a family Christmas tree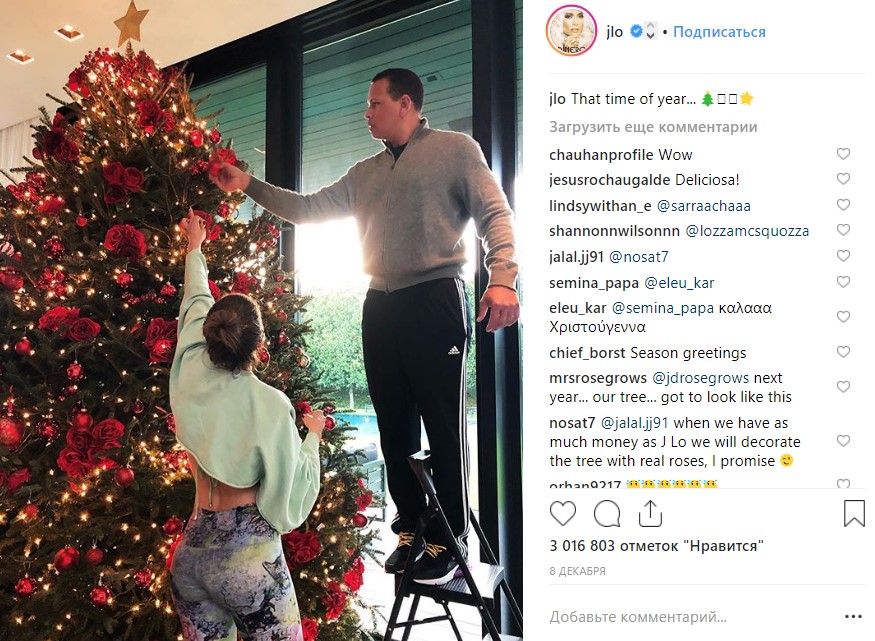 Herringbone near the mansion Reese Witherspoon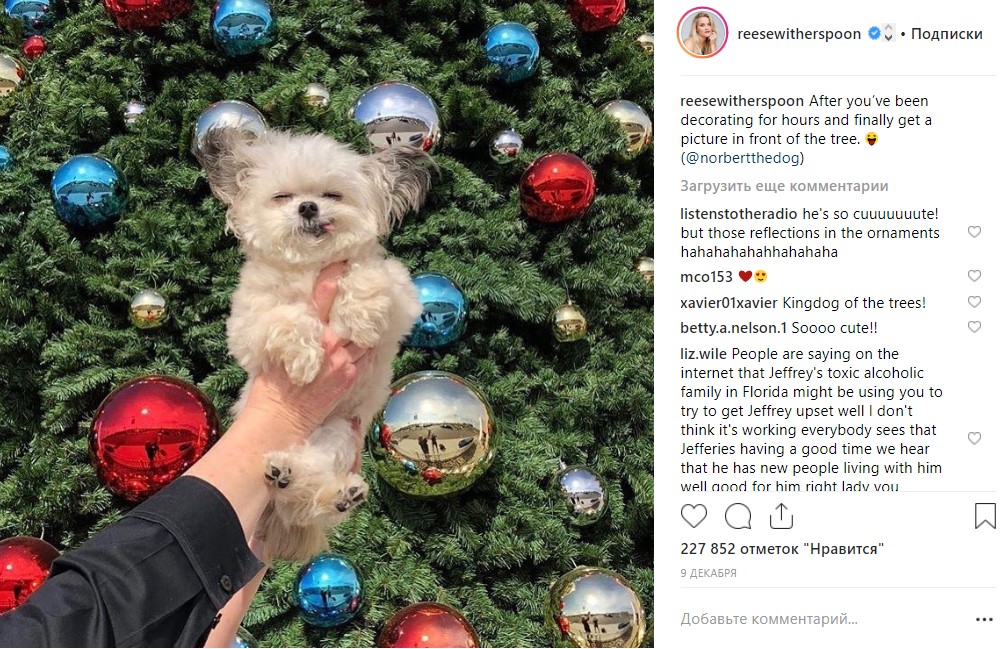 Emily Ratakovsky Christmas Tree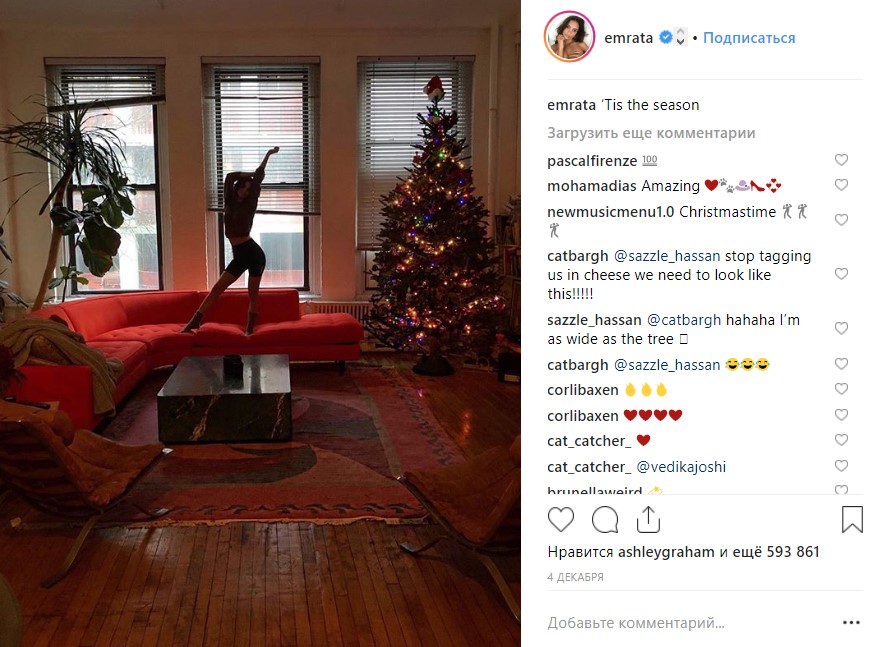 TV series star Bisi Phillips showed a Christmas tree in her home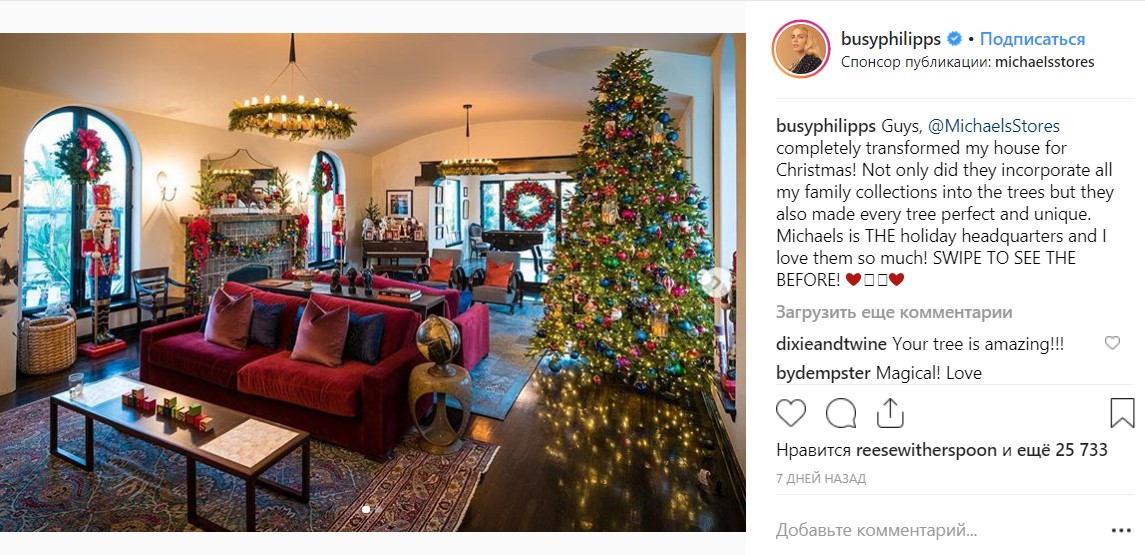 Catherine Zeta-Jones used jewelry created under her own brand of home decor.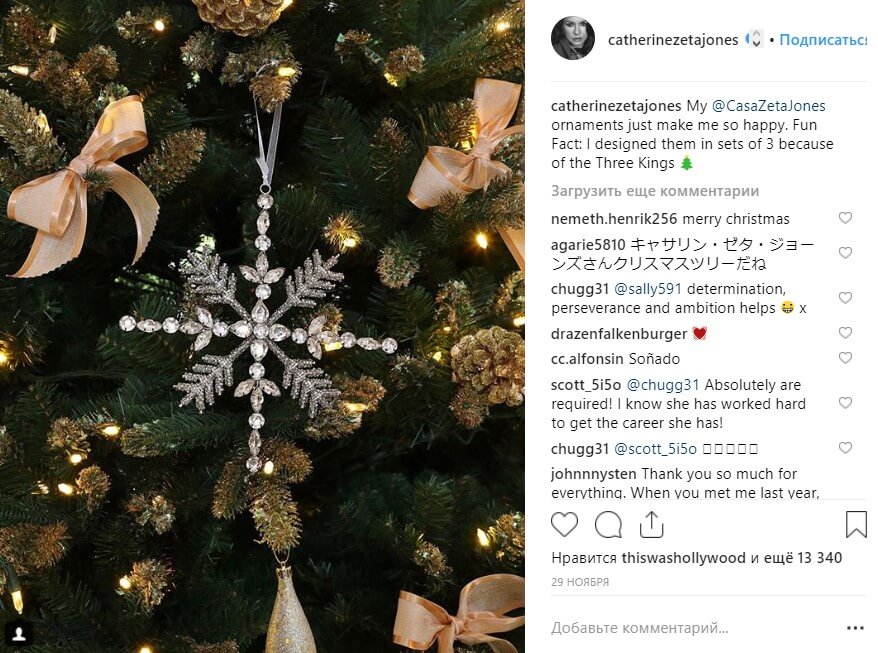 And so decorated the house tree singer Kelly Rowland
Christmas tree in the house of Nicky Hilton, decorated by her mom
Look at a visit to the Russian stars?
Olga Buzova appeared before the fans in unexpectedly frank form on the background of a festive Christmas tree
Igor Nikolaev told the whole story about how the family dressed up a Christmas tree
Maxim Galkin published a comic video - the Pugachev-Galkin family tree has not yet been shown
Anastasia Kozhevnikova dressed up the Christmas tree herself, taking the whole process on video
And the singer Glucose used the services of a decorator - Instagram subscribers did not like the result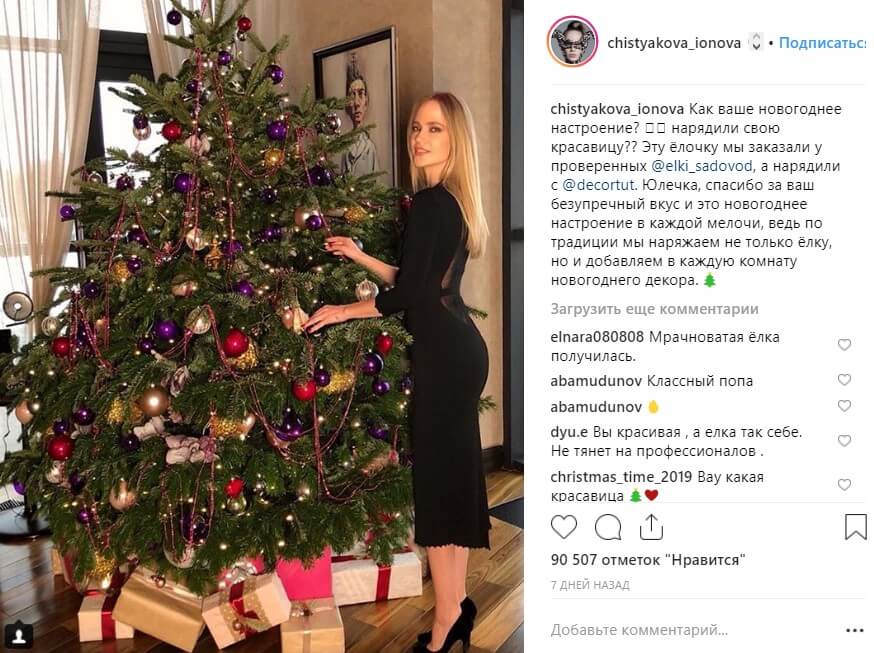 Julia Vysotskaya was criticized for using a huge natural Christmas tree - they say, does not protect nature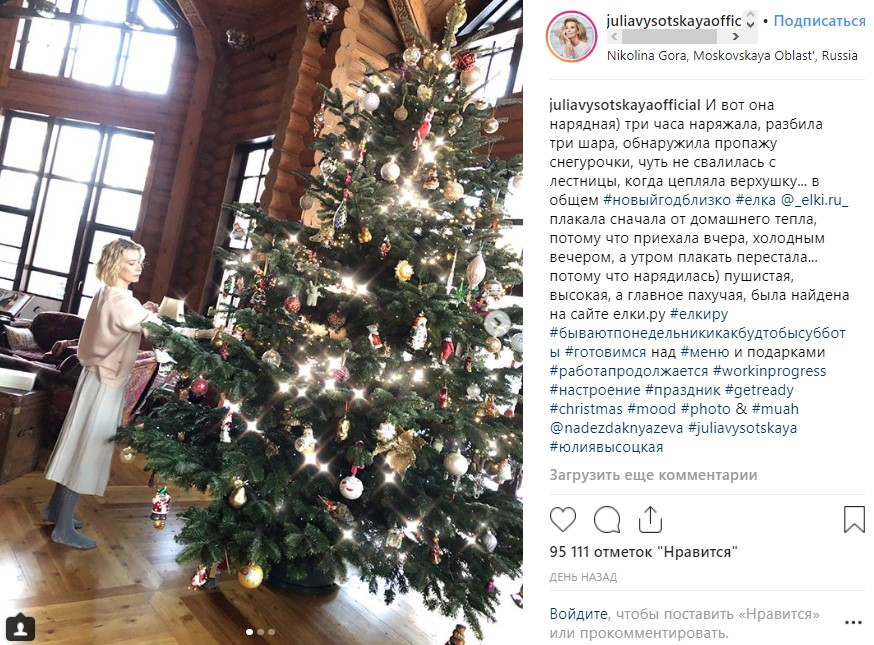 Anastasia Volochkova, on the contrary, is a fan of artificial firs - according to her, the "greens" will not find fault. "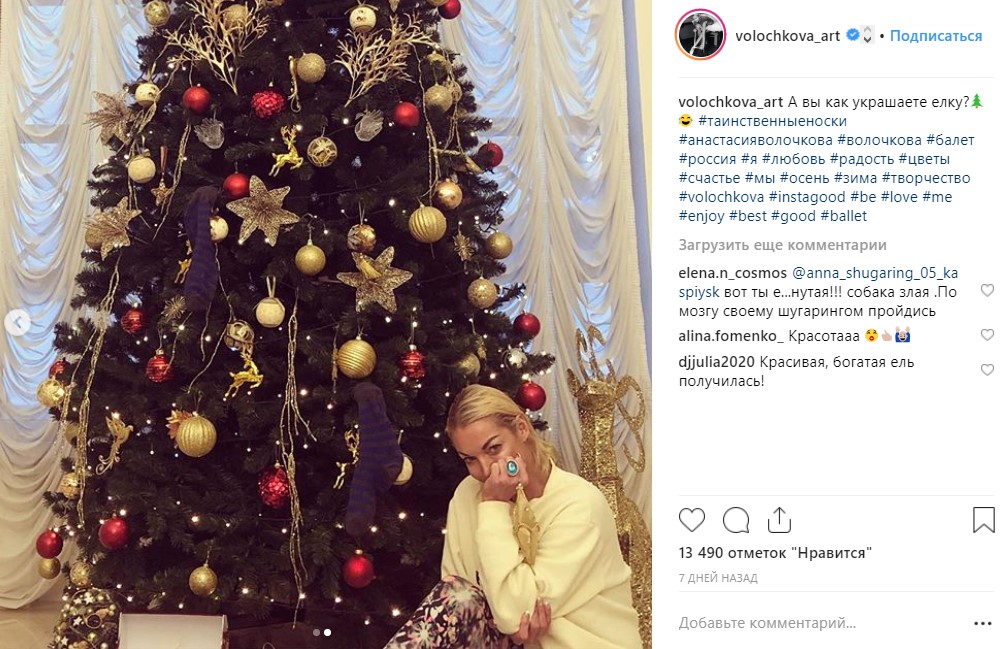 Dima Bilan was one of the first to decorate the tree. Subscribers appreciated the "discreet masculine style" of the decor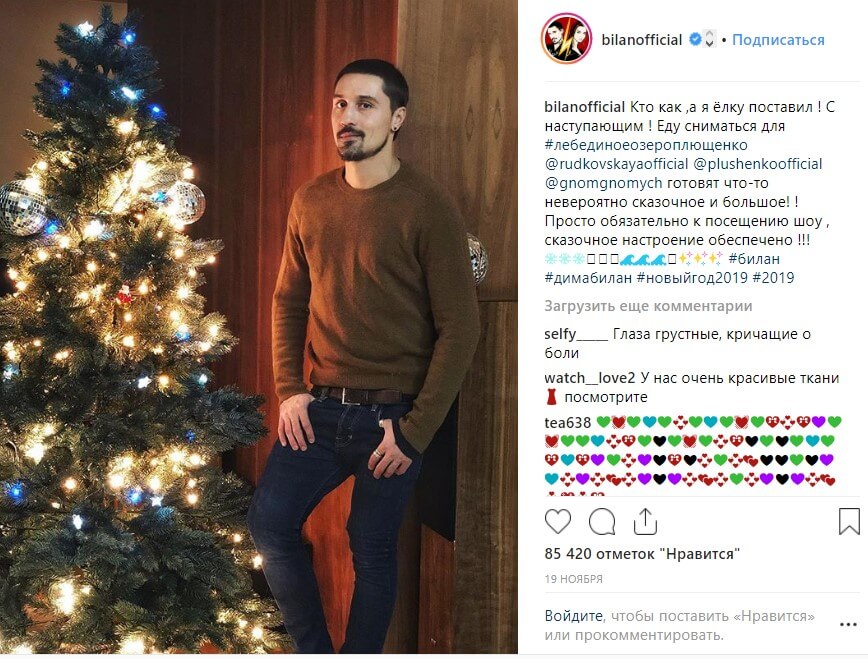 Natalia Podolskaya, singer and spouse of Vladimir Presnyakov, showed a family Christmas tree in the style of cartoons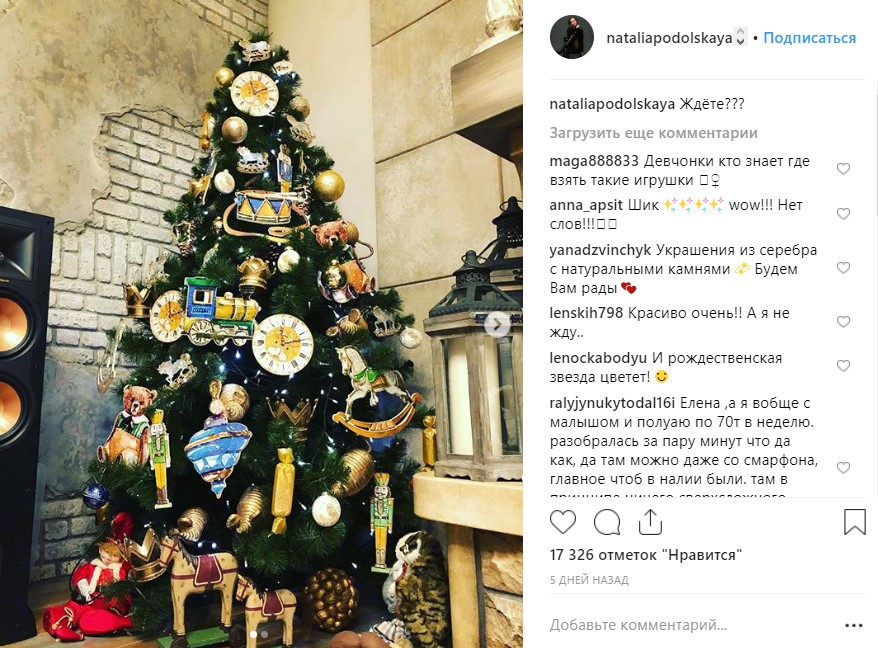 Anna Semenovich photographed next to an elegantly decorated tree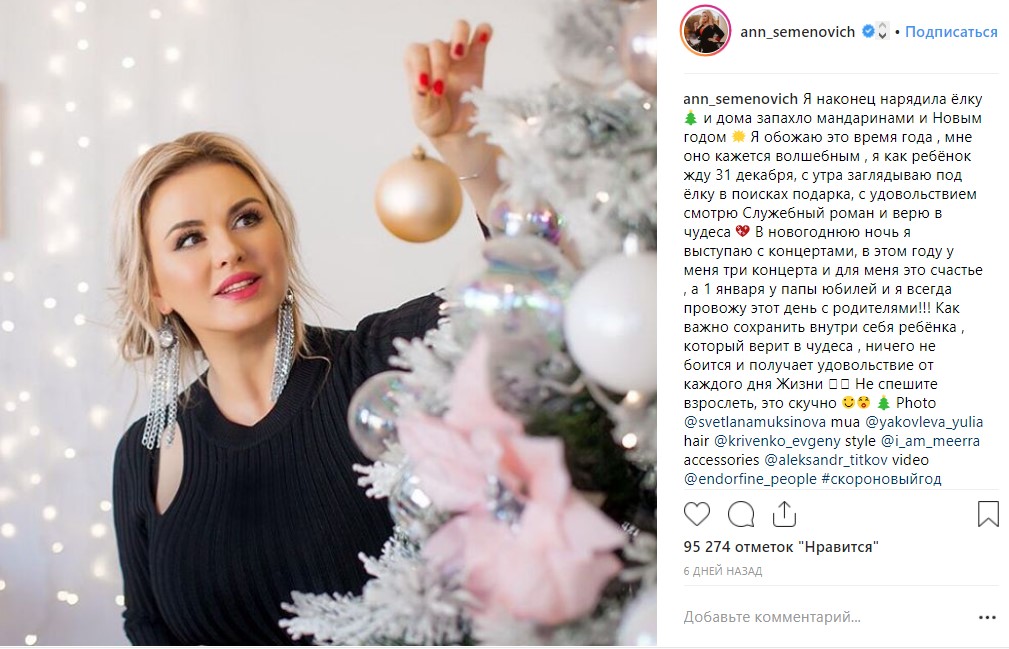 And this is the Christmas tree from the decorator in the house of Yana Rudkovskaya and Evgeny Plushenko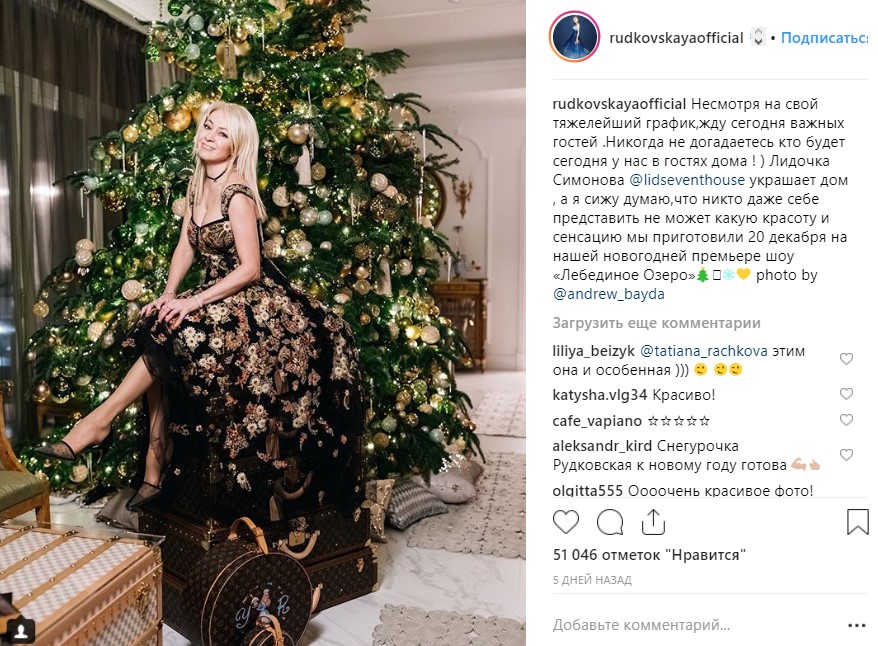 The wife of actor Marat Basharov captured a two-year-old son next to an elegant Christmas tree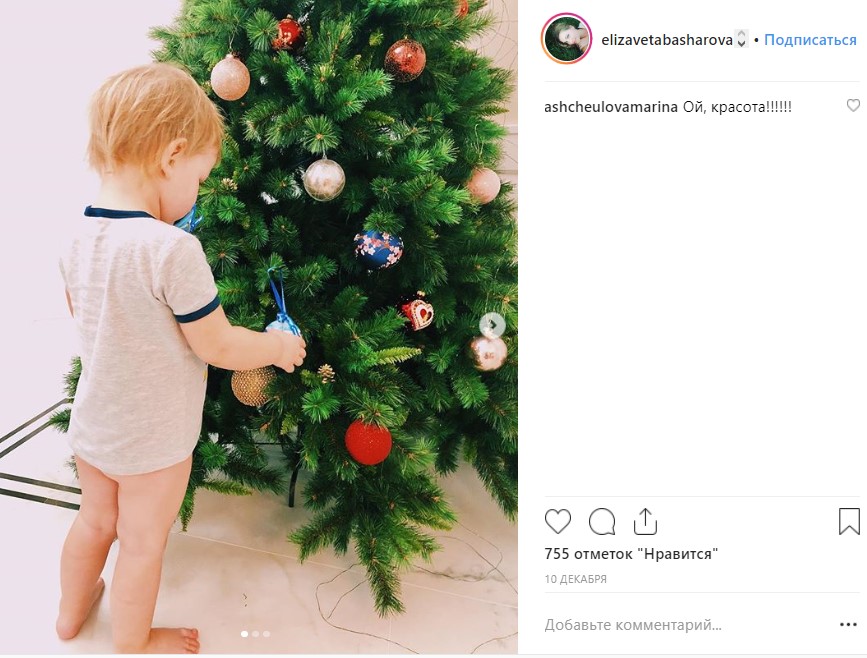 Stesha Malikova introduced her little brother to the first tree in his life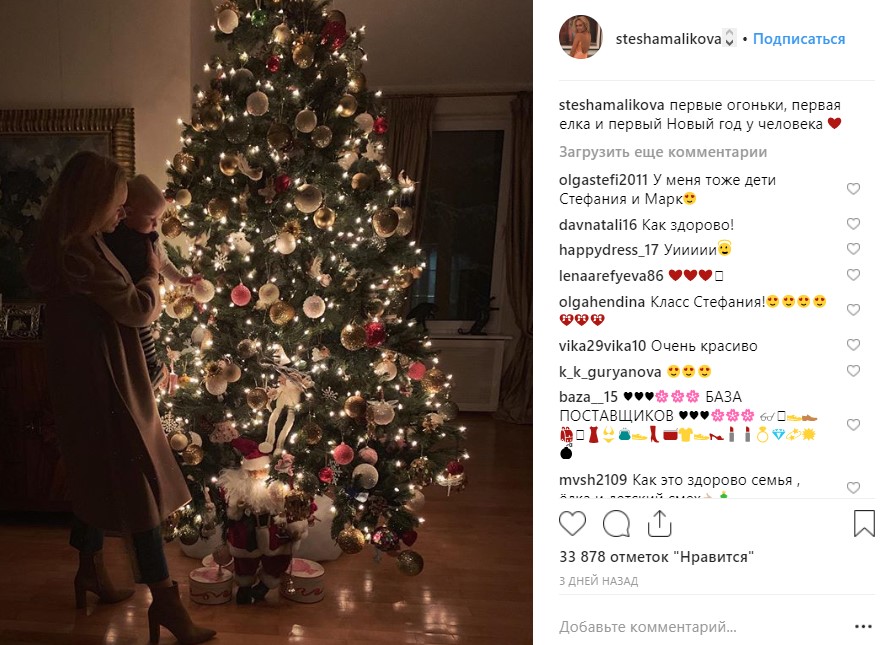 Thus, the symbol of the New Year was decorated by singer Irina Dubtsova.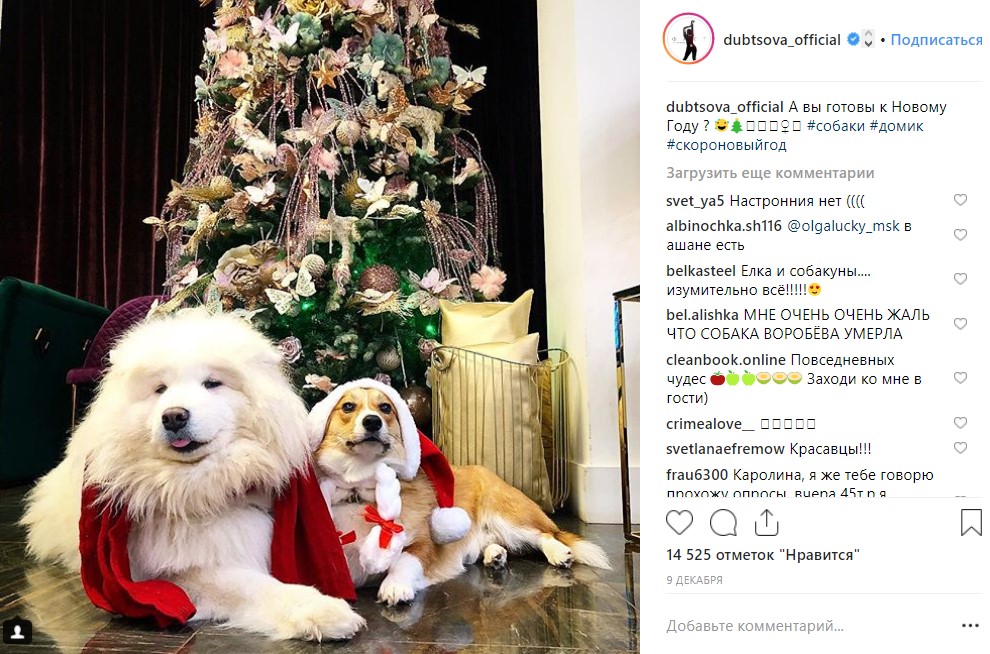 And this is the Christmas tree of singer Rita Dakota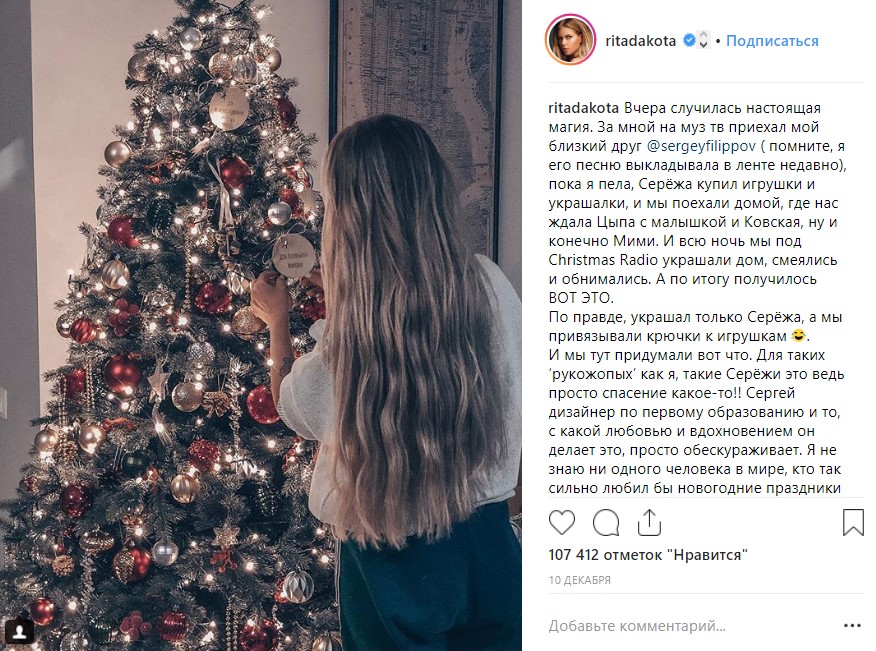 And Christmas tree journalist and TV host Kati Gordon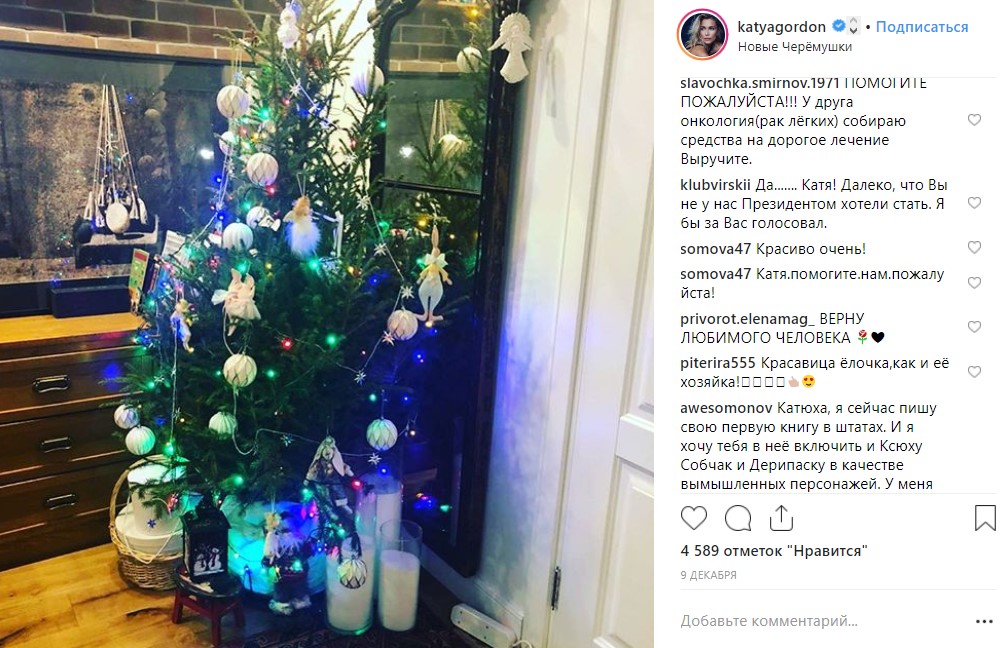 So what do you think? Whose tree like more than others? Write in the comments!