The article has been automatically translated into English by Google Translate from Russian and has not been edited.
How an American has created a successful English school in Russia
Mountaineer from the USA Frida Mayer came to the USSR in the middle of the 1980-s and fell in love with Russian culture. She is now developing an online language school using machine learning algorithms. A quarter of the students of the school are Russians.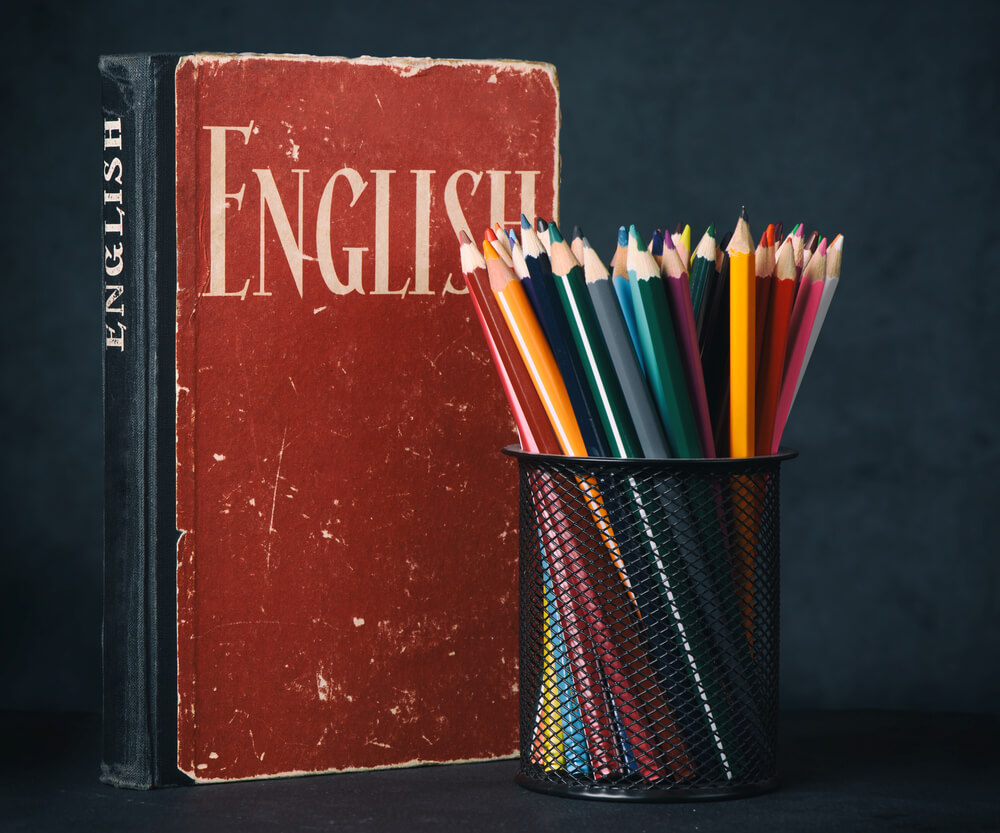 The American Frida Mayer speaks Russian perfectly well: for 30 years, her life has been closely connected with Russia, writes RBC. At the end of 1980, she opened a representative office of an American travel company in Moscow, managed to work as a translator on a Soviet vessel in the open ocean, create an international platform for dentists, and conquered more than a hundred mountain peaks of the post-Soviet space. The desire to help a fellow programmer from Dubna, who had nothing to feed the family, pushed Meyer to open the first technology business in America.
A few years later, Frida launched a new startup, the Native English Institute's online school of English, which teaches native speakers and uses a machine learning system. The live teacher analyzes the student's mistakes and compiles an individual training program with the help of artificial intelligence. The startup has not yet become a plus, but for more than two years of work, Mayer brought $ 100 thousand revenue, according to RBC estimates.
American Adventures in Russia
Frida Mayer was born in the capital of Alaska, the city of Juneau. "In fact, this is a tiny village, from which I have always wanted to break out into the mainland," Meyer recalls. While still in school, she became interested in linguistics and studied for two years in Japan and France in exchange programs. At the University of Washington (Seattle), Frieda decided to learn another "global" language - Chinese or Russian. "I thought to try both options, but the lesson in Russian was scheduled for Monday, and in Chinese - for Tuesday. I came to the first lesson and realized that I would stay. So I didn't choose Russian, but Russian chose me, "Mayer laughs.
Relationship with the "great and mighty" developed hard. "Our teacher was an emigrant and spoke to us only in Russian from the first lesson. And we did not even know the Cyrillic! - Meyer tells. "After each lesson I came home and cried."
The agony was not in vain: after a couple of years, Meyer was already free to express herself in Russian and in 1984 for the first time went to mysterious Russia - for an internship at Leningrad State University.
She studied for one semester at the philology department of the Leningrad State University, "fell in love with Russian culture" and remained to work as a nanny for a family of American diplomats for another six months. In the summer of 1985, the girl returned to Seattle. In order to continue to pay for her studies at university, she got a job as a translator on a Soviet vessel that was engaged in fishing in the Bering Sea. "Americans in small boats fished in the waters of the United States, and then passed the catch to our floating factory. I ran around the deck and negotiated with the trawl master when and with which American fisherman we would take fish, and then transmit the information to the fisherman on the radio, "says Frida Mayer. "She lived on the ship for four months with a team of 200 people."
By that time, Mayer had already realized that she did not want to be a diplomat. She was fascinated by the new passion - mountaineering and rock climbing, with which she decided to link her life.
After graduation, she got a job at the American company Recreational Equipment (a major seller of tourist equipment). The company then began to develop a tourist destination, and Meier suggested that the REI leadership launch a unit in the USSR. "Americans only drove Intourist to the Soviet Union along banal routes. We wanted to show the real Russia with its amazing beauty, "says Mayer. In 26 for years, she headed the Russian division of the company and opened a REI Adventures office in Moscow. "I had to organize accounting, to adjust business processes. This experience helped launch your own start-ups, "she admits.
Sesame, open up
During her nine years at REI, Frida Meyer managed to organize 240 expeditions for 2,5 thousands of American tourists. The groups walked through the mountains and rode bicycles in Altai, Transbaikalia, the Caucasus, Kamchatka, the Urals, the Crimea and the countries of Central Asia. Mayer spent part of spring and all summer in Russia, and then returned to Seattle.
In the middle of 1990, Frida Meyer decided to get married, go to magistracy and settle in the USA. In addition, the interest of Americans to travel around Russia began to gradually fade away. At the same time Mayer continued to actively engage in extreme sports. She became the first woman from Western countries, who climbed the peak of Khan-Tengri (6995 m), conquered Elbrus, the peak of Communism and many peaks of the Pamirs and Tien Shan. She left mountaineering in 1999 when she was expecting a child.
"I gave birth to a daughter and realized that I couldn't sit at home anymore: I woke up and started a company," Frida laughs.
Her husband, an orthodontist, often complained about the underdeveloped technologies of the dental market: for example, his staff called patients every day to remind them of their armor. Mayer decided to automate the communication between doctors and patients and remembered her long-time friend, a programmer from Dubna.
"After the crisis of 1998, many people in Russian research institutes did not receive a salary for a long time. My friend simply had nothing to feed a small child, "Meyer says. "I tried to provide him one-time orders from America, and then we decided to make a large own project."
By 2000, together with a team of Russian programmers, Freda developed the Sesame Communications platform, which brought the process of recording and paying dental clinics online. Over the ten years of Sesame Communications, 2 has been used by thousands of dentists and 8 million patients in the United States and Canada. The company's annual revenue at that time was $ 8 million. But in 2010, the founder left the company's management and engaged in private business consulting.
Think in english
After exiting the Sesame project, Meier returned to her favorite hobby and again began spending 100 days in the mountains. But by 2015, I realized that without entrepreneurship, she was bored. The idea of ​​a new project was prompted to her schoolwork by her daughter, who was studying Japanese.
"Everyone is sitting at their desks, repeating individual words, no one can build a single phrase, and most of the lesson is in English," Frida's typical lesson describes. "For them, this language was dead."
To break this tradition of learning, Frieda decided to launch her own online school. The market for remote language lessons in the United States was fairly developed, but few offered a full immersion system. "When you are forced to speak the language from the very first lesson, it's stressful, but it's very effective. So the student grasps the principles of constructing phrases much faster, he starts thinking in a new language, "she believes. Mayer wanted to attract only native speakers to work, and also to rely on manufacturability.
Frida told about the idea to her friend, entrepreneur Mark Blitstein, with whom she organized expeditions around the USSR in the 1980s.
"We drank tea, I briefly described the idea to him, and he said: I will give you 50 thousand bucks, just start. It's enough to run in the mountains, take up business already, "Mayer recalls. In exchange for investments, Blitstein received a stake in the company (Mayer does not disclose the ownership structure). The project was named the Native English Institute (NEI) - Institute for Speakers of English.
Attracted $ 50 thousand. Went to the creation of software and educational system, which lasted two and a half years. The system works like this: during class, the teacher isolates the student's mistakes, makes notes and uploads them to the NEI system. Machine learning algorithms analyze these errors, catch patterns and allow the teacher to create an individual training plan for the student, taking into account his needs (speaking the language abroad or making presentation skills for professional conferences, for example, is important). In addition, artificial intelligence helps schedule the student and efficiently use the time of teachers.
The NEI lesson consists of three parts. The first is a one-on-one lesson with a video teacher. During the second, students listen to the video recording of their lesson, look through the comments and questions of the teacher, and then record their answers on the video. Then they do their homework, which is based on the recommendations of the machine learning algorithm.
The language barrier
The share of online language schools in the education market as a whole is small, but growing dynamically, follows from the study of "Netology-groups". In 2017, the global market volume was $ 4,5 – 5 trillion, and in the coming years it should reach $ 6 – 7 trillion. The share of online education on it is only 3% ($ 165 billion). But right now the golden time is coming for this niche: the digital part of the market will grow by 5 – 17% per year and by the year 2020 will reach $ 252 billion, experts predict.
DNA of the tongue
First of all, Frida hired an assistant — the director of educational programs, Christine Curtis Ekiz, who taught English in Moscow and Seattle. Together they began to recruit native speaker teachers. "It is important that a student not only learn phrases, but feel the DNA of a language," says the entrepreneur. "In English there are phrasal verbs, idioms and articles - subtleties that are usually inaccessible to foreigners." To save on the salary fund, Frida and Kristina took as senior lecturers who are fluent in English, but after a couple of months they abandoned this idea: many can speak well, but only a few can teach.
As a result, the staff of the Native English Institute recruited 14 teachers who received professional training to teach English to foreigners.
They decided to begin accessing foreign markets from an already familiar Russia. Maier spoke about the launch to her numerous acquaintances from Russia, who willingly advised the courses to their friends - this was the way the word of mouth started. The first students of NEI at the beginning of 2016 were 14-year-old Anya from Moscow, who was preparing to enter an Israeli school, and 60-year-old Muscovite Sofia, an avid traveler who wanted to pull up the language to communicate abroad. Both are still engaged in the NEI.
At first, there were often failures in booking and paying for lessons, sometimes the system was confused in time: for example, in Turkey they transferred time to winter time, and in the USA they didn't, and the teacher contacted one hour later agreed.
"Christina 95 and I were dealt with technical problems% of the time, and only 5% were teaching themselves," recalls Frida Mayer.
For two and a half years of work, Native English Institute managed to deal with technical bugs and run in three more countries - in Turkey, Japan and Ukraine. Entering each country — translating the site and notification system into a new language — cost the company about $ 4 thousand. "Turkey coincides with Russia in the time zone, and Christina is married to a Turk and knows the specifics of the local education market well. But Japan has long been invested in the study of English, however, their level is not very good. So our school was well received there, "Mayer explains his choice. "Besides, if in Russia our courses are considered inexpensive, in Japan it's just cheap." For customers from any country, six hours of an individual course cost $ 50 per month.
Features of national studies
After entering Asia, the school faced a new problem: due to the difference in time zones, classes had to be assigned at a time when the night was in the US, and qualified teachers refused to work at night. Meier found a way out: she now hires Americans living in other countries - Spain, South Korea, and Malaysia.
Most students of the Native English Institute are Japanese: they are almost 70%, while 90% of them are engaged in corporate programs (they cost companies $ 480 per year for each employee). Most willing to pay their employees the lessons of pharmaceutical corporations.
There are a lot of English teachers among clients in Russia who want to improve their language level by studying with native speakers. For example, one of the corporate clients of NEI is the Russian branch of the Helen Doron network of language schools. "Classes at our school are conducted entirely in English. We were looking for a solution that would allow teachers to improve their pronunciation and work on fluency, "says Anna Tseluiko, head of the franchise department of the Helen Doron language school in the Krasnodar Territory. Eight teachers from Krasnodar, Tseluyko herself and two directors from Krasnodar and Novosibirsk joined the course. According to Tseluiko, the course helped the staff to gain confidence in English, to stop being afraid of communication with the media and to seriously advance in the intricacies of grammar. "This fall several teachers are going to pass international exams. Their results will allow us to objectively assess whether the lessons with NEI helped in preparing for them, "she says.
There are students in the US and residents - for example, NEI's Director of Effectiveness Studies, Susan Tierney, teaches the language of the Seattle Sounders football team players - legionnaires from other countries who need to improve their English. With the help of Tierney, who has taught English to top managers in business schools for many years, Frida Mayer plans to develop corporate programs, including for Russian companies that are already working abroad or are planning to enter the international market.
Now Russians make up 22% of the total mass of NEI students. In a year, according to the forecasts of the founder, this share can grow to 50%. "Even during the crisis in Russia, decent money is spent on training. Often the quality of the courses leaves much to be desired, so we hope to prove the usefulness of our method and increase our presence here, "says Frida Mayer.
The school's financial performance is modest so far, the founder acknowledges: in two and a half years, the Native English Institute earned about $ 100 thousand revenue, $ 60 thousand of which - in 2018 year (according to RBC estimates). The startup has not yet come to profit - it plans to do this only by 2021.
Every month, Freda invests about $ 10 thousand in the refinement of the platform and machine learning algorithms, and the same amount goes to maintaining the staff of teachers. But until recently, a startup has not been spent on advertising. "For two and a half years, we have invested almost nothing in marketing. I'm not proud of it, but it's true. Now we have already hired a team of professional managers from Russia who help us with the promotion, "says the entrepreneur.
In parallel with the development of business, Freda continues to play sports. She replaced the dangerous alpine mountaineering with a new passion - running through the mountains for long distances. On the day of her 50 anniversary, for example, she ran a marathon through the mountains of Oregon with a length of 80 km (50 miles). "On the 35, mile, it seemed that my legs would never again obey me. But everything passes, you just need to move on, "advises Mayer.