The article has been automatically translated into English by Google Translate from Russian and has not been edited.
How Agutin and Varum celebrated the 20 anniversary of the relationship
'27.01.2018'
ForumDaily Woman
We wrote that January 15 is one of the strongest married couples of Russian show business celebrated 20-year-old anniversary of family life. Leonid Agutin then devoted touching verses to Instagram to his wife, and Angelica Varum gently responded to the greeting.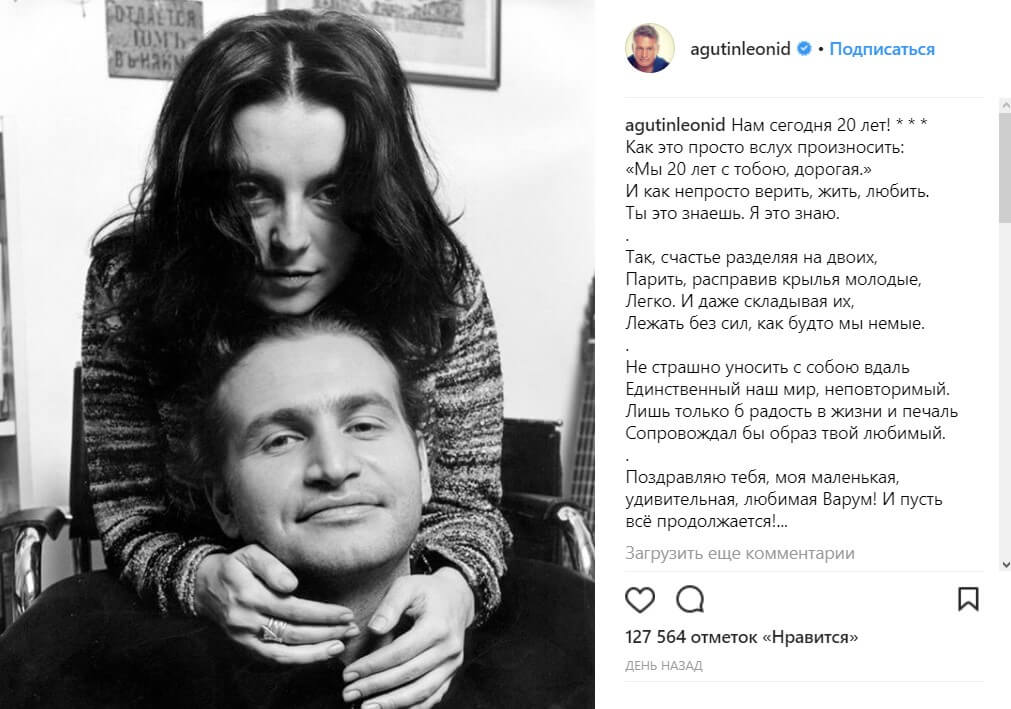 The other day, the couple solemnly celebrated the anniversary, having gathered relatives and friends in a Moscow restaurant. Guests in full force were photographed together with the "heroes of the day" - this picture was published by Agutin.
"Celebrated twenty years, it was wonderful. Time flies oh how ", - wrote Leonid Agutin under the photo.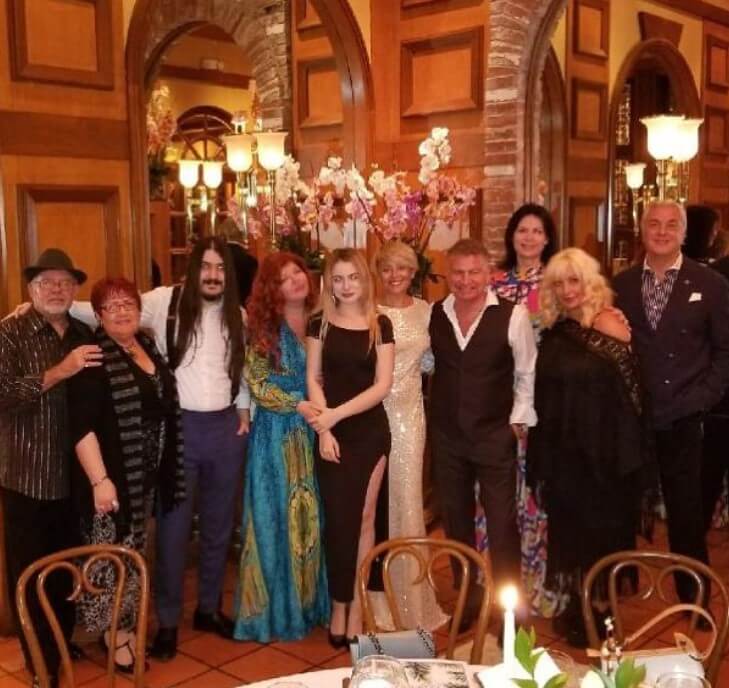 Agutin and Varum started living together in 1997, they became parents of their daughter Elizabeth in 1999, and they entered into marriage in 2000. For both, this union is not the first. Agutin was married for five years to Svetlana Belykh, and then lived in a civil marriage with Maria Vorobyova, from whom the musician has a daughter - now the girl lives in Europe with a new family of the mother. For eight years, Varum was married to a classmate Maxim Nikitin.
There were also difficult times in marriage - in 2011, Agutin was carried away by the girl at the "New Wave" after-party, without hesitation, kissing her in public. But Varum forgave her husband for a fleeting infatuation.
Fans continue to congratulate the envy of a strong couple, wishing them at least as many more years of happiness in marriage.