The article has been automatically translated into English by Google Translate from Russian and has not been edited.
How failed the beauty business Melania Trump
In addition to the talent of a fashion designer, the first lady of the United States has other inclinations - for example, she is a good entrepreneur. After successful jewelry sales in 2010, Melania Trump launched a line of luxury skincare products featuring caviar.
But if you just blinked, then you missed everything - it is unlikely that these products reached any of the consumers. New creams and masks disappeared from the market even before sales really started. What happened, tells Cheat sheet with reference to edition Racked 2016 of the year and with the approval of the representatives of Melania.
Caviar Complexe C6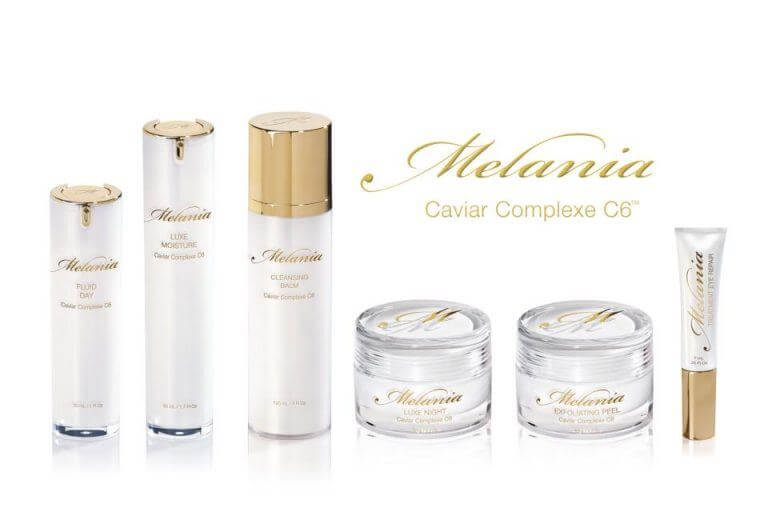 Caviar, which was used in the line of lotions, scrubs and facial cleansing products, was imported from the south of France. Melania began to develop products in the early 2000-s with the participation of chemists and dermatologists from Palm Beach, Florida. Caviar contains proteins, vitamins and omega-3, which can help improve skin health and reduce wrinkles. Melania planned to sell products in department stores Lord & taylor and QVC. One jar would cost 50-150 dollars.
In 2013, Melania appeared on Celebrity apprenticeto talk about products to Dennis Rodman, Tres Adkins and Lil John. The stars later organized a marketing campaign for this line (Donald Trump fired Rodman with a scandal for incorrectly spelling Melania on a poster).
Mrs. Trump also promoted a skin care line on The View, Good Morning America and CNBC. She used the products personally and even put them on the face of her little son Barron Trump to show the safety of the goods. Her smm-managers advertised the line in Twitter and Facebook.
New Sunshine enters the arena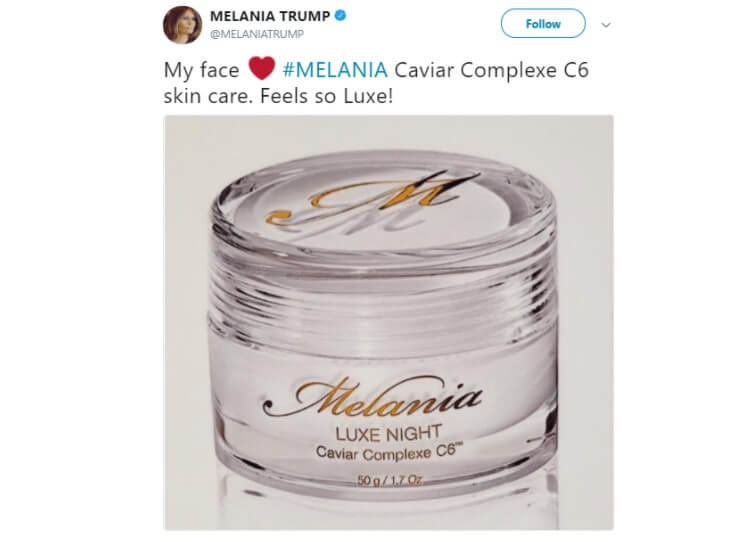 In 2012, Melania signed a contract with the company. New Sunshine LLClocated in Indiana, which was planning a skin care campaign. The firm was run by two wealthy businessmen: John Menard, Jr. and Stephen Gilbert. Donald and Melania were their friends, they all rested together more than once at the Trump estate in Palm Beach.
Within individual projects, the leadership New sunshine invested 200 million dollars in tanning lotions and software for tanning beds. They also worked with the Kardashians who sell bronze bars.
New Sunshine Collapse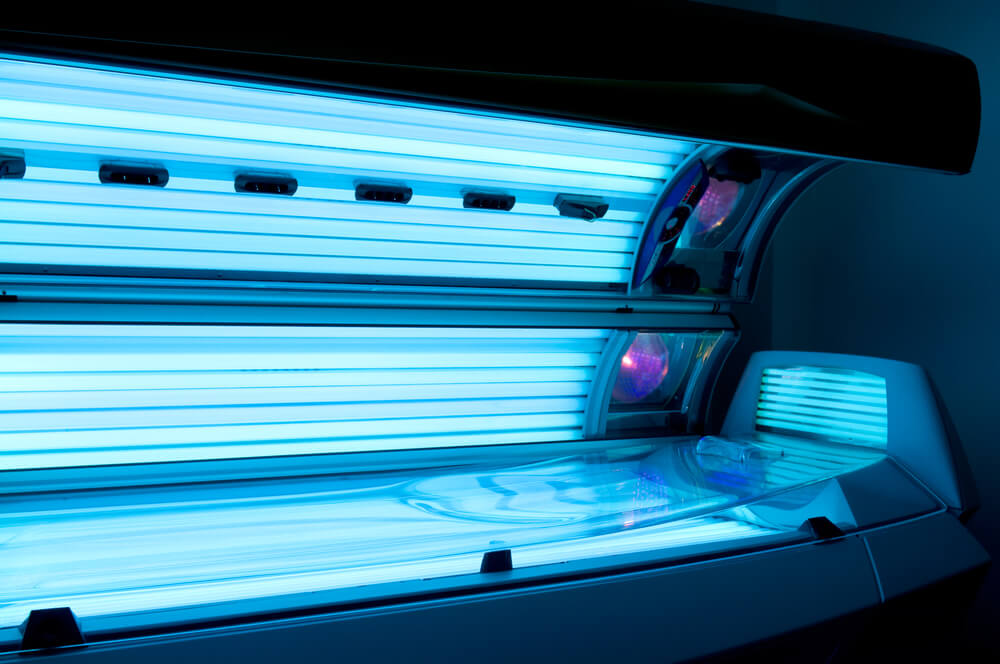 As soon as the ink on the contract with Melania dried up, New sunshine burst. Menard and Gilbert lost 200 million dollars in investment in leather products. Menard fired Gilbert, who refused to leave the company. Menard sued Gilbert and his wife Tomis, who controlled her husband's management company.
Gilbert filed a counterclaim, and Tomisse did the same, who also claimed that Menard pressed on her, demanding to have threesome with his wife (the defendant denied the accusation). Menard also decided to sue Melania and tried to annul her contract, arguing that Gilbert had no right to sign the document without his approval. Through arbitration, the parties came to the transaction for the unopened amount.
Failure of the skin care line
As a result of this confusing history and multiple lawsuits, Melania's skin care line Trump fell through before it even went on sale. As Melania herself said in 2013, not a single product had time to become available to the buyer. In court, she stated that New sunshine did not fulfill the terms of the contract. Trump told the judge she had received complaints about Facebook and Twitter from people who saw an ad but couldn't buy the product. "This is a bad way to do business," she said. "They blamed me, but I could do nothing."
Mrs. Trump filed a counterclaim a year later, claiming that her agreement with New sunshine was broken by mistake. Although Melania has already received 250 000 dollars per signature, she said that she still owes 50 millions for lost profits and damage to the brand. She almost lived in court.
Melania Jewelry Line
As we said at the beginning, Melania had other business projects. In 2010, she presented a line of jewelry and watches bearing her name. Mrs. Trump herself designed each thing, successfully promoting and selling jewelry at prices ranging from $ 30 to $ 200 at QVC.
Marketing at the White House
In January, Melania 2017 came under fire when its official page on the White House website mentioned its lineup of jewelry sold through QVC. After The Washington Post commented that "using the White House official website to advertise its branded retail products is unusual," the page was updated and the link removed.
Perhaps Melania Trump will develop and sell new products when her role in the White House ends. She herself says that she studied design and she is always full of ideas for the interior, clothes. "I love beauty and fashion, so it will be seen further."