The article has been automatically translated into English by Google Translate from Russian and has not been edited.
From kibbutz to the best designers in New York: how a Jewish fashionista conquered America
In just three years, Batsheva Haye has become a cult fashionable figure in New York.
Looking at the graceful dresses created by Batsheva Hay, it's hard to imagine that her parents met and fell in love on an Israeli kibbutz. Kibbutz youth did not prevent them from raising their daughter in love for the beautiful, and above all, for fashion, they write Vesta Israel.
Batsheva Haye recently received the prestigious The Council of Fashion Designers of America award. This is the award of the American Association of Designers, which is called "Oscar of the world of fashion". Many fashion designers have dreamed of such fame for years (and a $ 150.000 prize), and Haye came to her completely unexpectedly for herself in just a few years.
As you might guess from the name, Batsheva Hay is Jewish. Her parents met in an Israeli kibbutz after the Yom Kippur War. Later they decided to move to the United States, where their daughter Batsheva was born.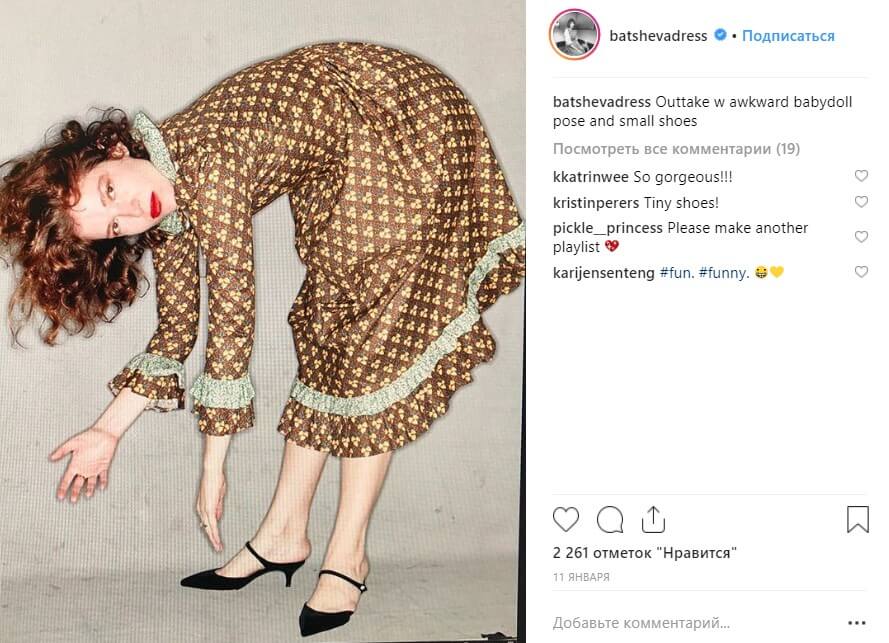 Haye, 38, is no ordinary modern designer who is obsessed with social media. She does not have a personal Facebook page, her Instagram account appeared recently, and she runs the business, by her own admission, from a laptop in the kitchen. But interviews with her are adorned with publications such as Vogue, Washington Post. Stars Sarah Jessica Parker, Natalie Portman and other celebrities wear dresses from her unusual collection, and her collection of romantic dresses for New York Fashion Week became a sensation.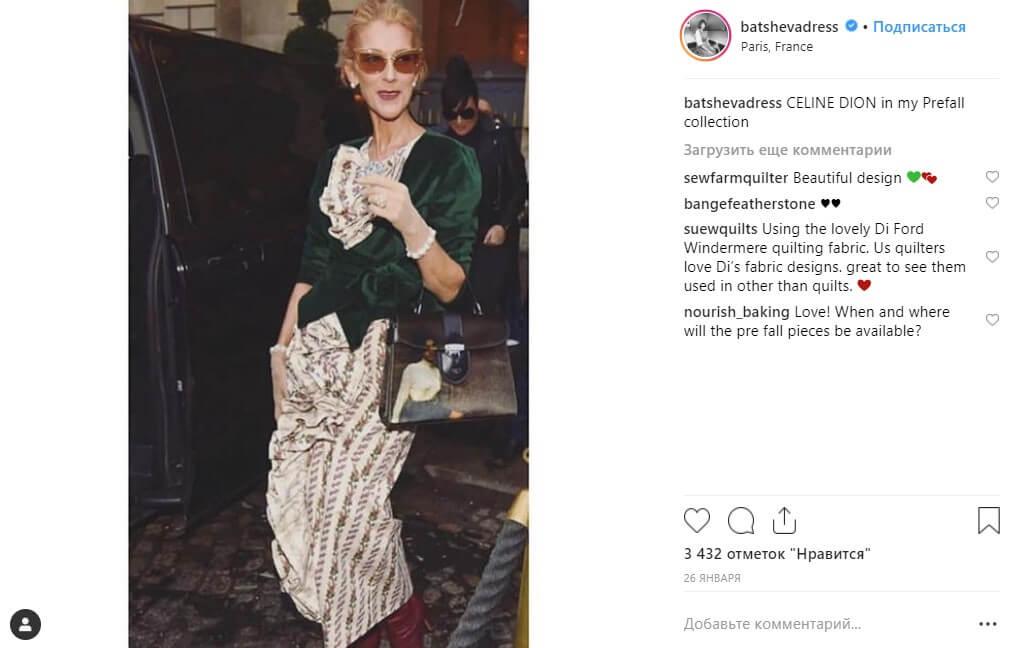 From an early age, Batsheva loved to wear feminine dresses with lantern sleeves and floral prints. When she was young, her favorite brand was Laura Ashley, a brand known for its conservatism and British housewife dresses.
Interestingly, Batsheva owes her dizzying career to the beloved dress of Laura Ashley, which she knocked down holes and brought to the studio for repair. It turned out that a similar fabric was required. Haye got it by purchasing two of the same worn second-hand dresses online.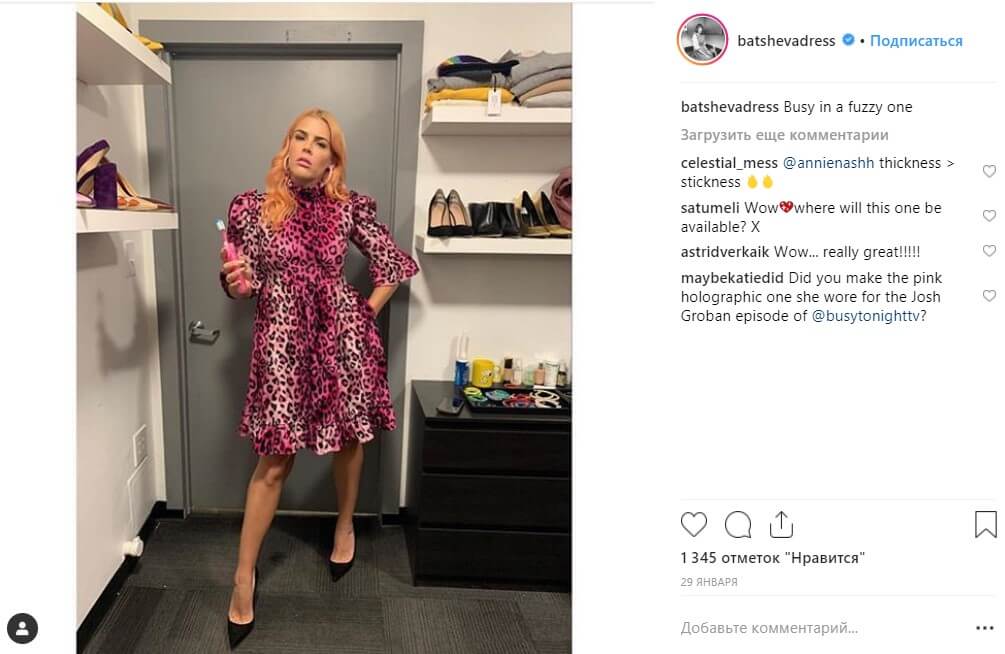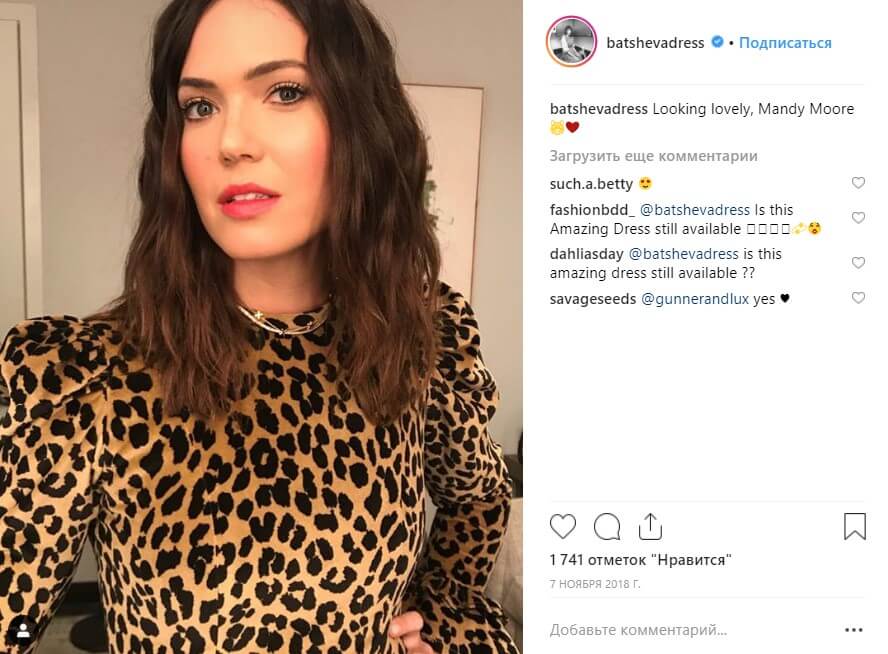 But since it's better - so with a twist, and Batsheva reshaped the dress to suit her taste. It turned out so great that not a day went by without the recommendation of passers-by "to start sewing such beauty."
And the second reason that inspired Batsheva to be creative was her husband's return to Orthodox Judaism. Alexey Hay is a famous fashion photographer. But one day he decided to throw away his stylish outfits and replaced them with a black suit and a Hasidic hat.
Despite the fact that Batsheva did not like the religious aspirations of her husband, she had to reconsider her own wardrobe, because it was necessary to meet the Sabbath in something.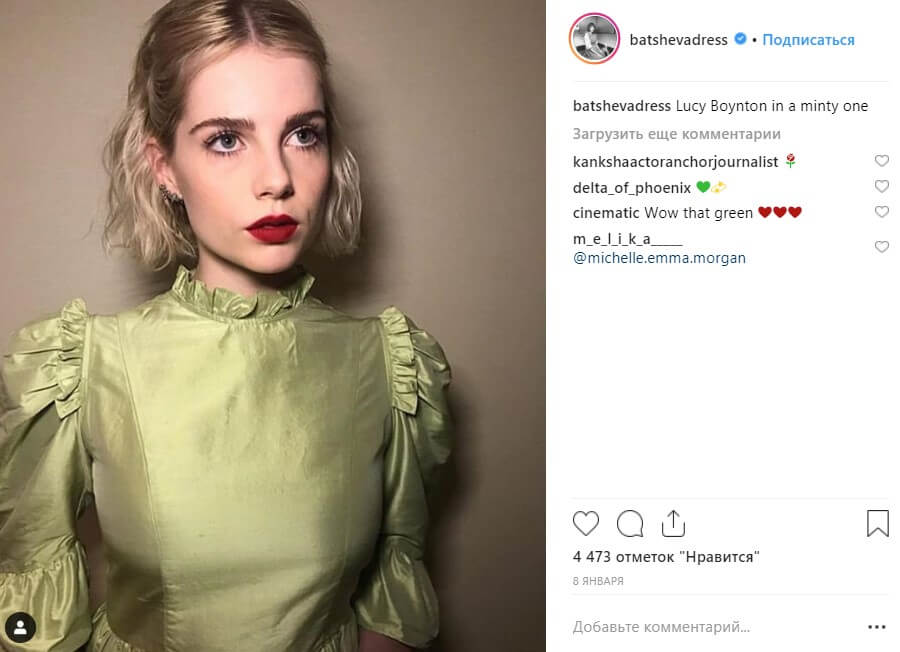 It was in the religious constraints that the designer began to draw inspiration for her romantic dresses.
Combining the love of bourgeois British retro with creativity, delicate taste, sense of humor and the need to conform to Jewish religious ideas about decency, Batsheva sewed several dresses and published them on instagram. It never occurred to her that her work would be noticed by buyers (purchasers) of a Japanese fashion store and they would immediately make a large order.
So unexpectedly, the employee of the law firm Batshev Hay was in the center of attention of fashion editors, photographers and owners of fashion networks.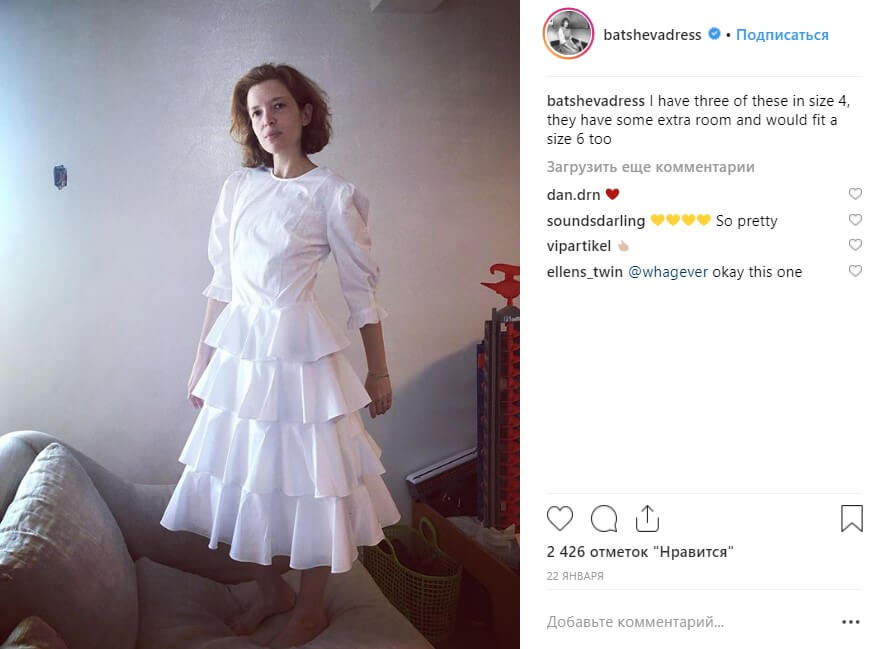 Over the years, Batsheva has become a super-fashionable New York designer whose style is difficult to define in one word. Something between fantasy and rustic retro with Jewish religious influences. At the same time, Batsheva is not afraid to encroach on the "sacred cows": she removed one of her models against the background of a crucifixion, and there are enough Magendavids in her works.
The designer does not forget about his beloved grandmother, whose outfits inspire Haye to new works to this day.
So if you love flowers, polka dots, lantern sleeves, ironed collars - remember this name: Batsheva Hay - and look for her on the Internet. Today, designer dresses sell for "as little as" $ 500, but who knows how much they could skyrocket in the near future.