The article has been automatically translated into English by Google Translate from Russian and has not been edited.
From mud to riches: 8 beautiful face masks with clay
'08.04.2017'
ForumDaily Woman
It has long been known that clay is one of the most affordable skin care products available. It perfectly absorbs excess oil and dirt from the surface of the skin, removes shine, tightens pores, has anti-inflammatory and antiseptic effects. With its help, the likelihood of inflammation is reduced, and it is also possible to "dry" the skin.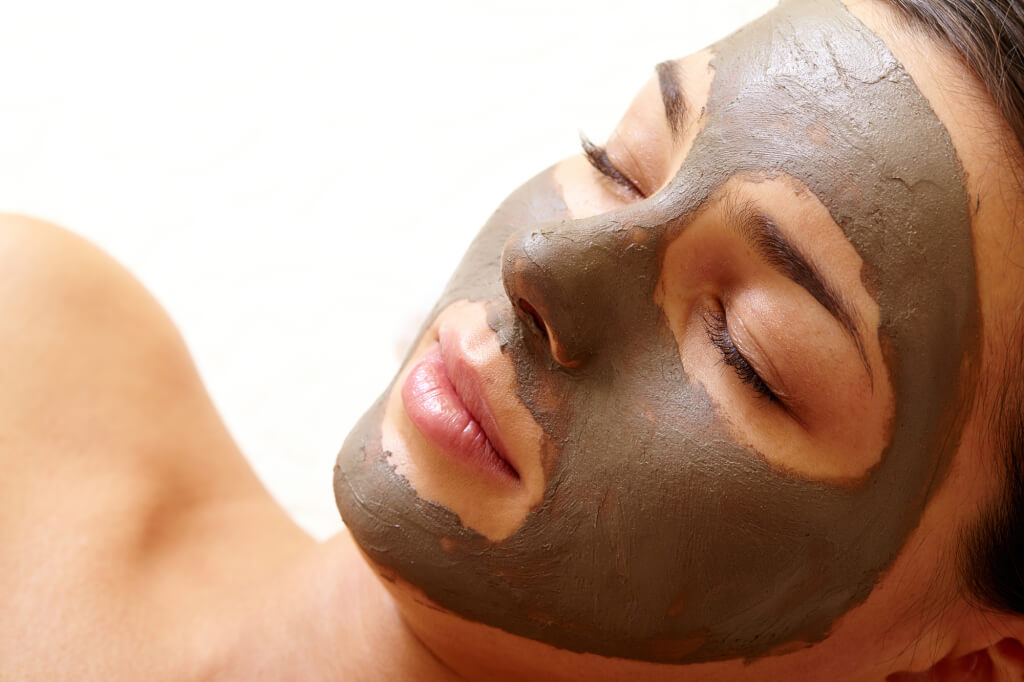 The market has a fairly large number of varieties of clay: black, green, blue, white, pink ... for all types of skin. And the bottom line is that they are all effective! And the most important advantage of clay masks is that the effect is visible with the naked eye immediately after the first application.
Aveda Deep Cleansing Herbal Clay Masque 4.2oz / 125ml
If you need to quickly and effectively remove any impurities, moisturize and make the skin clean and well-groomed - this mask, based on herbal extracts and clay, is created for deep cleansing of the skin. Try it.
The price is around 54 USD.
This lightweight 3 minute detox mask has a gluey texture that quickly freezes on your skin. Because of this, it quickly cleans the skin from impurities and toxins, tightens pores. Almost instantly, the skin becomes soft, fresh and clean.
The price is around 80 USD.
This cleansing mask is based on natural white clay. Just 5 minutes - and your skin is cleansed of inappropriate oil, fresh and clean. It does not disturb the water balance at all and does not irritate the skin. In addition, it has a mild exfoliating effect. The mask is an excellent option for oily and combination skin.
The price is around 60 USD.
This aromatic cleansing mask based on green clay, essential oils of lemon, cypress and lavender is specially created for problem skin. It perfectly cleans, tightens pores, soothes, literally saturating the skin with life, giving you a feeling of purity and health.
The price is around 30 USD.
This wonderful mask is another creation of a "star" brand Glamglow. Absolutely unique technology makes the skin more dense, ensuring the strengthening of the oval face. The presence of clay of glacial origin, hyaluronic acid, extracts of Icelandic brown algae and licorice leaves in it provide tremendous moisturizing, firming and lifting effects. This mask you want to wear instead of makeup.
The price is around 42 USD.
6. Glamglow Glam Glow Gravity Mud Gravitymud Firming Treatment Mask Masque - 1.4oz
Very effective mask based on pink clay. It perfectly cleanses the skin, giving it a soft glow. Gently peels the face, effectively removing possible irregularities and dead cells. In addition, the mask evens the complexion, eliminating minor skin imperfections. The presence of extracts from alpine willow and linden extract in it contribute to the narrowing of pores, eliminates minor irritations and inflammation, stimulates capillary blood supply, thereby returning the skin a flowering and healthy appearance.
The price is around 17 USD.
This 99,3% natural detox mask has an immediate effect, deeply cleansing, tightening pores and ridding the skin of impurities and toxins. As a result, the complexion is improved. The mask seems to be specially created for urban dwellers who are exposed to daily stress. Thanks to squeeze from grape peel, pink clay and papaya extract, the protective functions of the skin are significantly enhanced, the production of sebum is regulated, and a matting effect appears.
The price is around 40 USD.
8. L'Occitane "Rebalancing Face Mask"
The mask of blue clay, almond alcohols, shea oils and sunflower, enriched with mineral and plant components, is designed to gently cleanse the skin of impurities, tighten pores, saturate with oxygen, creating a stunning relaxation effect that helps relieve stress and muscle tension. As always with L'Occitane: everything is natural, balanced and smells good.
The price is around 30 USD.
In order to maximize the result of the mask, it should be applied only to clean skin. Important! It is strictly not recommended to apply a mask on the skin around the eyes. This is perhaps the only contraindication to the use of such masks.