The article has been automatically translated into English by Google Translate from Russian and has not been edited.
Success story: an emigrant from Tsarist Russia became the founder of the iconic tobacco brand Davidoff
Zinovy ​​(Zusele-Meer) Dafidoff was born in 1906 in the small provincial town of Novgorod-Seversky, Chernigov Province, into a large Jewish family, and became the "tobacco king" and founder of the world-famous Swiss trademark. He became famous as Zino Davidoff, writes the publication Culturology.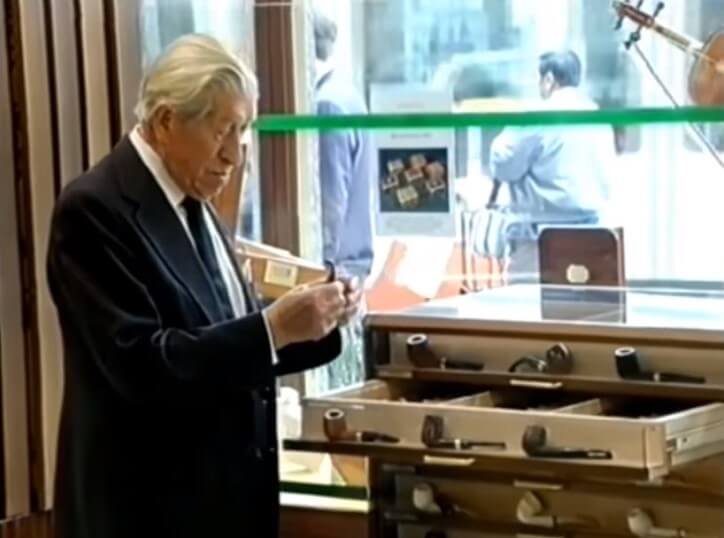 From Novgorod-Seversky the family moved to Kiev, where his father opened a small tobacco shop. Davydov Sr. experimented with mixing different types of tobaccos and attracted his household to this business. 1911 r. Family emigrated to Switzerland. In Geneva, Davydov opened a specialized tobacco store and became known as Davidoff.
With 6 years, the eldest son Zino helped his father in the shop - he rolled up cigarettes and mixed tobacco. When he turned 18 years old, his father sent him to South America to study the technology of growing different varieties of tobacco, methods of drying and processing it in different countries. He visited Argentina, Brazil and Cuba, where he studied the characteristics of the process of cigar production. Soon Zino already engaged in the procurement of tobacco for large factories.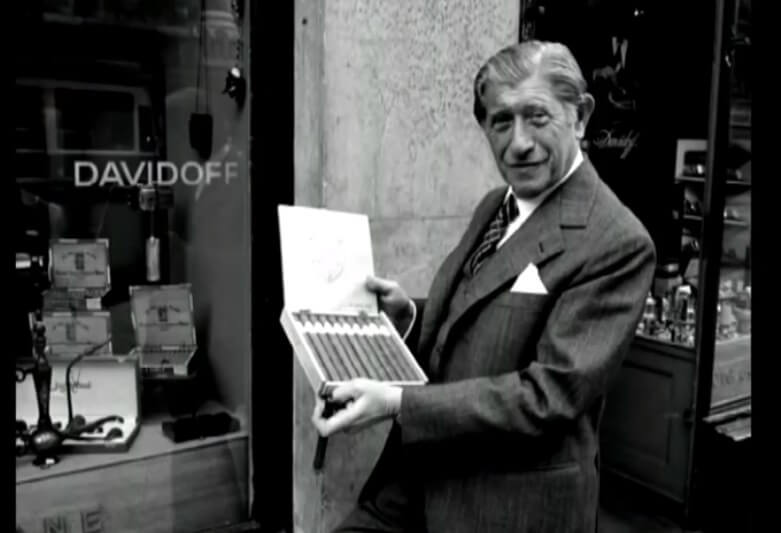 They say he became the first European in Havana to smoke a Cuban cigar. After that, Zino was excited to bring these cigars to his father, but he did not know how to ship them across the ocean so that they would not lose their taste. Then he put the cigars in a wooden box and put the same hygrometer - a device for measuring the level of humidity. So he became the inventor of the humidor - a special box for storing cigars, whose main task is to maintain the required level of humidity.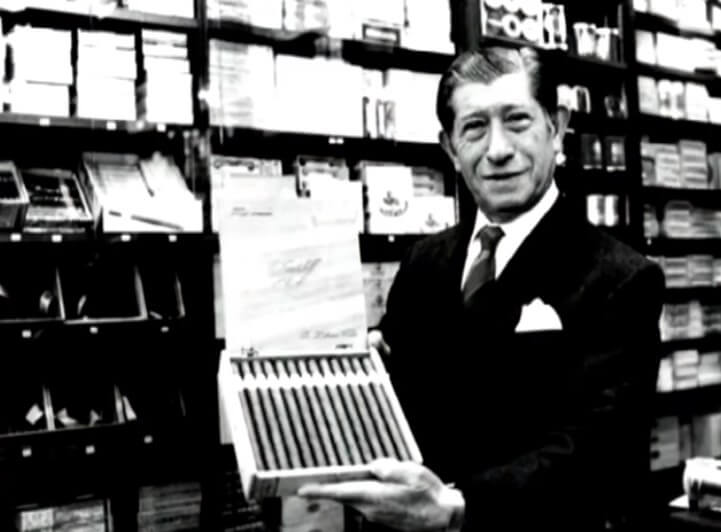 Upon returning to Switzerland, Zino decided to start his own business, but his father was in no hurry to help him with this: he believed that he needed to start on his own, from scratch. Zino could not even take a bank loan, as his father refused to pawn his shop. The exit was found by itself: Zino married the daughter of a successful merchant Martha Meer, and her dowry was enough to buy a store. There they worked together without breaks and weekends. They say that Martha was able to leave the store only once - during childbirth. My daughter also tried to attract to the family business from an early age, but as a result she earned a strong allergy to tobacco.
The turning point for the business of the Davidoff family was the beginning of the Second World War. Zino made a wholesale purchase of all Cuban cigars, which were in warehouses in Europe. His shop was the only place where you could buy the highest quality tobacco. There were no new shipments from overseas, and Zino Davidoff became virtually a monopolist, making a fortune in the tobacco business.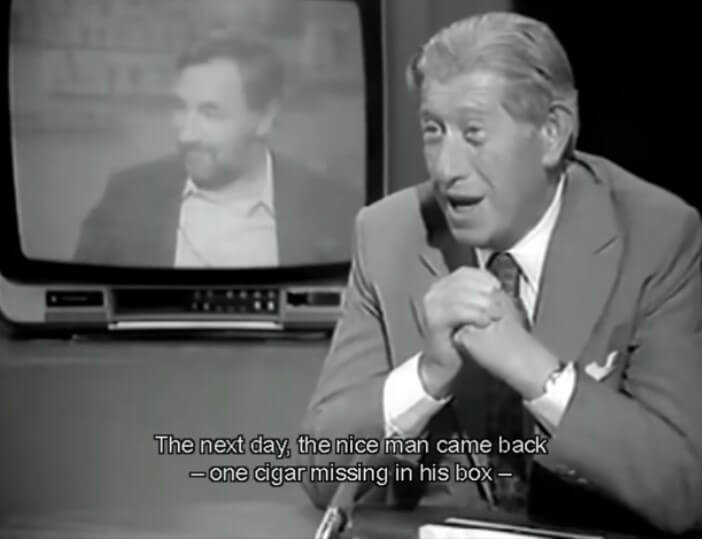 He made a successful marketing move in 1946, when he agreed with the producers of expensive French wines "Chateau" to use their names for their cigars. And those cigars, a mixture of tobacco for which he invented himself, were called by his name. In Cuba, he owned a factory where the Davidoff cigars were hand-rolled. And after supplies from Cuba ceased, he moved the factory to the Dominican Republic, where the climate was equally favorable for the cultivation of high-grade tobacco.
The slogan for the advertising campaign of Davidoff products was the phrase "When you know what you deserve". Zino positioned his product as an elite and exclusive, as an attribute of the "good life." He wanted his cigars to become a reflection of lifestyle and evidence of the refined taste of those who choose them. He said: "We use only the best tobacco from different yields. And elegant packaging is my gift to customers. I offer the highest quality, and I would like people to smoke my cigars with appreciation. " As a result, he earned a clientele that he was proud of: his cigars were bought by Alain Delon, Louis de Funes, Marlene Dietrich, Rothschilds, Onassis, Jack Nicholson and other "rich and famous."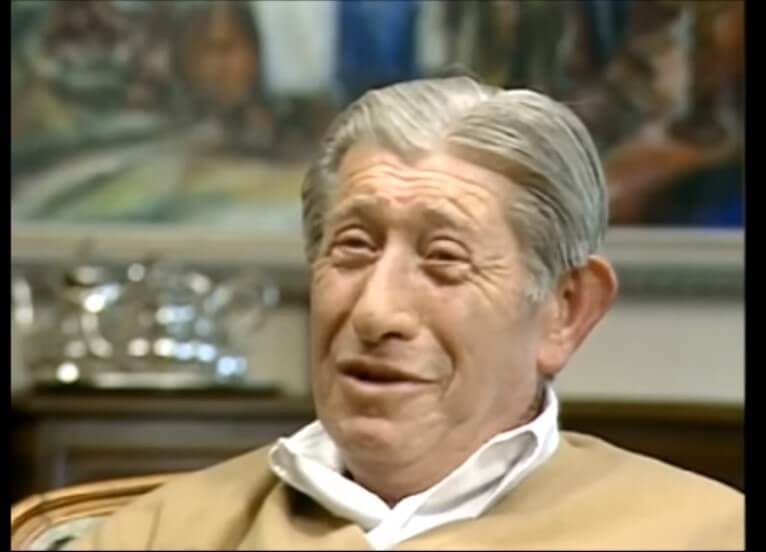 Soon, Zino Davidoff opened 26 businesses and 39 brand stores all over the world. In addition to tobacco products, he began to produce brandy and vodka, and later under the brand "Davidoff" glasses, watches, leather accessories, shirts and perfumes appeared on the market. Today he is called the "seller of the good life." Shortly before his death in 1994, he admitted: "I have all my life been trading in dreams and illusions. My father would be proud of me. "