The article has been automatically translated into English by Google Translate from Russian and has not been edited.
Unfulfilled dream: how the winners of the green card lottery lost their chances of living in the USA
Due to the ban on entry into the country of legal immigrants, adopted by 45 US President Donald Trump, thousands of DV-2020 green card lottery winners have lost the chance to fulfill their dreams and move to the United States. Some people never had the opportunity to attend interviews, while others were "deployed" at the airport along with children and pets.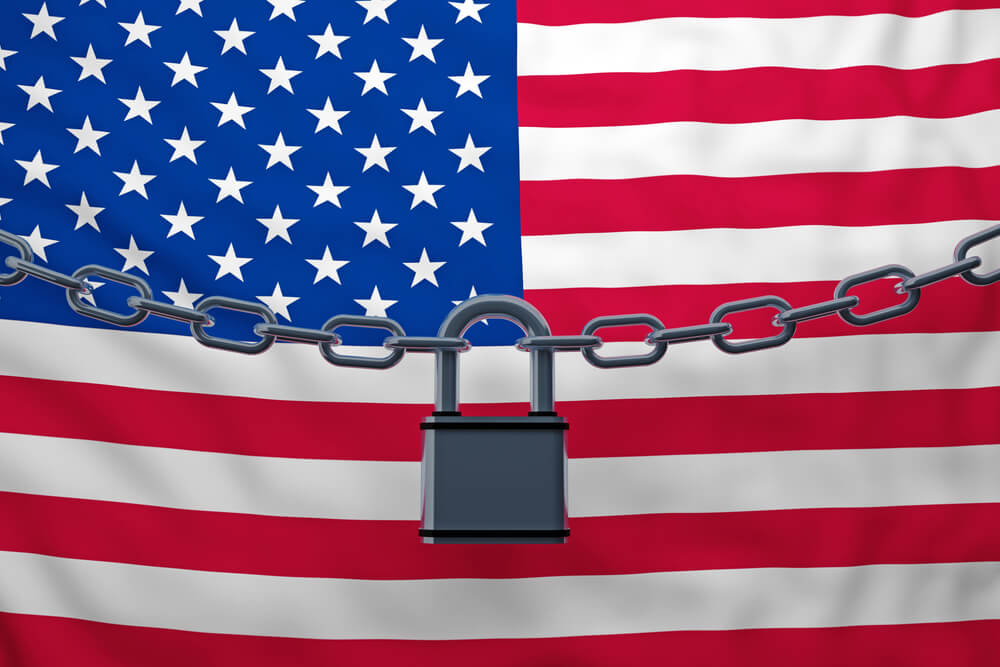 Recall that before receiving an immigrant visa, the lottery winner must go through a lot of lengthy and expensive procedures: from filling out forms to a medical commission and an interview at the US consulate. This must be done before the end of the fiscal year - September 30. After that, it is impossible to issue a visa, extend it or reissue it. In addition, each visa has its own validity period - no more than six months after the medical examination. The winners of the DV-2020 lottery faced a series of restrictions: when they went through the procedures, a pandemic began and interviews were canceled one by one.
But it didn't stop there. In April 2020, President Trump issued a proclamation temporarily barring legal immigrants from entering the country. The deadline is only 60 days, and there was a time until September 30 (the end of the fiscal year). But soon the proclamation was extended until the end of the year, thereby depriving people of the chance to fulfill their dreams and move to the United States. A group of activists convinced lawyers of the need to fight. Judge Amit Mehta ruled that the Department of State is required to continue issuing visas. Some people flew to transit countries on December 31, hoping to get to the United States the next day. But on January 1, Donald Trump extended the proclamation until March 31, 2021 - this month, all visas issued after the court's decision expire. Thus, he effectively canceled the DV-2020 lottery.
Many winners of the green card lottery are ready to tell the stories of their families in order to draw the attention of the current US President Joe Biden to the situation and achieve a decision in their favor. Here one of them.
Evgeniya's story
"My name is Evgeniya, I am the 2020 Diversity Visa winner. Moving to the USA has been a dream of mine since childhood. When I was 5 years old, my family and I watched TV, where I saw Arnold Schwarzenegger for the first time in my life. But it was not the talented actor that impressed me, but the views around: streets, roads, buildings. I don't remember the plot of the film, but I remember the atmosphere and my feelings. I told my parents that someday I will live in this beautiful country. They were laughing.
This short episode from my childhood was the first step on my long journey to the USA. I graduated from university and found my first job. But I never forgot about America. When I met my future husband, I decided to take part in the DV lottery. This is a legal program for anyone who wants to get a green card. I realized that we have little chance. After all, more than 14 million people participate in this lottery every year. As a result, only 55 thousand receive visas.
On the subject: You will never think in English: how to learn a language correctly in immigration
We didn't win the first year. And the second year was also not lucky. But we didn't give up, I was pregnant and all I wanted was to win this lottery. We have never thought about illegal ways to move to America.
In May 2019, I decided to check the DV2020 results. I was not nervous. Why? I felt like I was an unlucky person and our family would never win. We have participated 4 times. So ... I couldn't believe my eyes! I won! We won!
It was the happiest day of my life. I cried and danced, kissed my little son. Oh my cute and smart boy, I wanted him to grow up in the USA. The thought that he would live in Russia was incredible to me. There is no good medicine and good education, a high level of corruption and crime. I didn't see his future here. I remembered my childhood, my life in general, and I didn't want him to live the same way. I swore that I would do everything to make him happy and never face the problems that I had to solve while living here.
Our new life was so close. My husband started learning English, we tried to work hard and we had to save money. You know that salaries in Russia are too small. We understood the risks of moving to another country, but we were ready to do it for the sake of our son.
While our family was waiting for the document check, the consulate closed. We didn't know what to do, we were afraid that the chance was lost. According to the law, the DV lottery has a deadline of September 30th. In April 2020, President Donald Trump issued a Proclamation that blocked all legal immigration. We are shocked, wasting our time. We are legal immigrants with a good education, we are highly educated and healthy people. All we wanted was to live in safety with our children.
On the subject: 'We lagged behind in service thoroughly': what services in the USA did our immigrant dislike
In July, we contacted American lawyers who agreed to help us. This was our last hope. On September 4, the court ruled that we have all rights to obtain an immigrant visa. I felt like I won the lottery again. Then I was sure that everything would be fine. My husband and I started selling all our property. We needed more money for our new life. I know that many migrants think that they will have enough money for 1 month. But we decided to save as much as possible. We were waiting for January 1st. We hoped Trump would repeal the Proclamation.
Why did we think so? It's really hard to explain, but we didn't see that it was fair. This proclamation was against immigrants. Against me. She did not save from COVID 19, did not save from unemployment. Our issued visas expire in March 2021. According to the lottery rules, we must enter within 6 months. If we do not do this, we will lose the chance forever. So from January we have only 3 months.
It was a really nervous time. It was hard for us. We tried not to give up and hoped that everything would be fine, that the worst had already happened. But we were wrong.
Unfortunately, President Donald Trump has extended this declaration until the end of March 2021. This meant that our visas would expire before it was canceled.
I don't want to describe my feelings at that moment. I was shocked. Once again. This was the second time we missed our chance.
I could not understand: why? Why did this happen to me?
All I know is that we will fight for our legal right to be happy again. We are not criminals, we did what we had to do. Our documents have been checked, we have passed a medical examination, we were issued visas. And now we have been unable to enter the United States because of Trump's decision. One person ruined our life.
It's been two years since I knew we'd won. Two difficult years were filled with pain, fear and doubt. There was a time when my husband and I were so upset that we decided to divorce. We have not seen each other for several months. We thought a lot about our future and about this situation. But then he came up to me and said that we must fight together. This DV lottery was the worst and the best for me at the same time. Now I will be like Arnold in that movie, I will be the "terminator" of this senseless and unfair Proclamation that destroyed the dreams of thousands of families. We have done enough for our future, and we will do more if need be. "