The article has been automatically translated into English by Google Translate from Russian and has not been edited.
The story of a girl who dreamed of a military career, but almost became disabled because of army shoes
Elliot Frankie had been waiting for a military career she had dreamed of since childhood - the girl was one of the most promising students of the Royal Military College, the most prestigious military school in Australia. When she was given a new uniform and a pair of shoes, she did not know how much that would change everything. The story of how the shoes broke the life of an Australian, told "Lenta.ru report».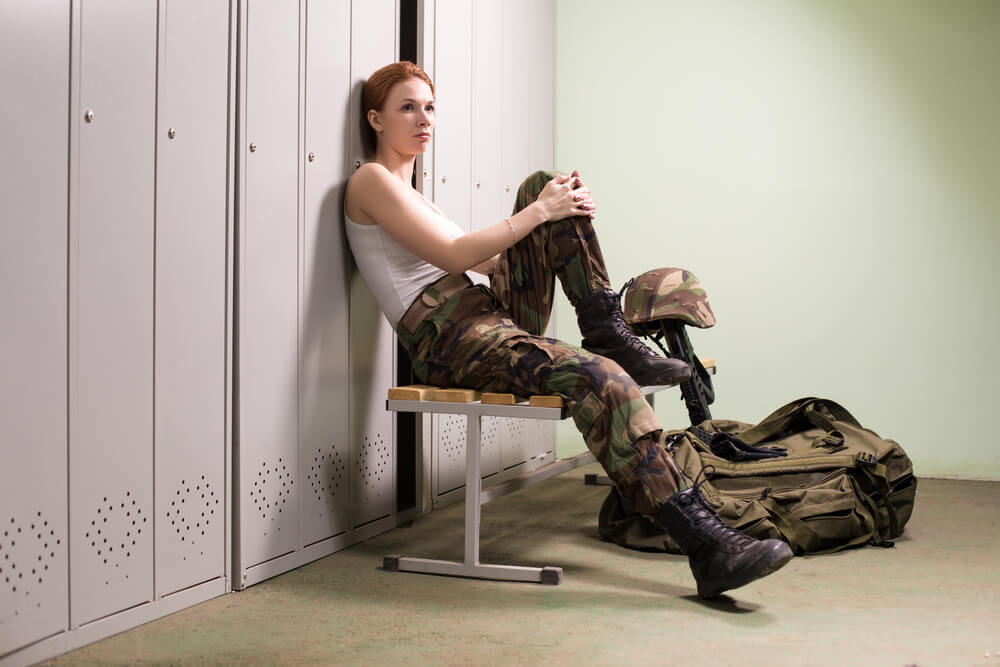 Frankie stood in front of the door of her boss, a strict woman with a frightening reputation, she was the worst nightmare for any newcomer in the army. Despite this, the Australian hoped that the commander would be able to help her before it was too late.
"" Yes, "she said from her table, inviting me to come in. I took one step into her office. My heart was beating wildly, "the girl recalls.
Frankie came in the hope that she would be released from a trip to the next training task: she needed to apply ice compresses on her shins. To relieve a little pain in her legs, she had to do this three times a day.
She crossed the threshold of the office, stumbled with wadded feet on the carpet and fell to the floor. "Please, could you help me ..." she muttered incoherently. Tears streamed from her eyes and seemed to be in complete despair. A sudden fall in front of the commander, in front of whom, and firmly standing on his feet - already a test, took her by surprise.
She was never overly emotional, tears were something out of the ordinary for her. But after four months without sleep from the terrible pain, Frankie is too tired to pretend and look for strength to look decent and collected, as befits a soldier. As she expected, she received a categorical refusal to request special treatment.
"Cadet, go back to your room and stop whining," answered the commander.
This moment was the end of life, to which Elliot Frankie sought since childhood.
Fatal business trip
Elliot Franky studied at the Royal Military College in the capital of Australia, Canberra. After studying she was to become a lieutenant. For her excellent studies, the girl was chosen to participate in the exchange program with the military college in New Zealand, where she was supposed to complete her studies. The programs of military educational institutions differ little from each other, but nevertheless there are differences: for example, the duration of a course varies. So when Frankie arrived in New Zealand, she had to undergo basic physical training again. This did not frighten the girl at all: she jokingly called herself a "masochist" when it came to physical exertion.
The arriving cadets were given a new uniform and boots. Frankie hoped that the form would be tighter, and the shoes - harder, because they had to work in harsh weather conditions. The shoes seemed to her slightly uncomfortable and somehow too loose, perhaps one size, but she decided that it would not cause her particular inconvenience, and soon she would forget about it.
But after the first march on 14 kilometers through the countryside, full of climbs, descents and treacherous tussocks, Frankie, who had previously easily overcome such distances, felt a strong burning sensation in the legs. Thinking that it was new shoes that were to blame, she began to try on the shoes of her comrades and realized that her pair was not big for her, but for as many as three sizes.
On the subject: Cadet girl gave birth after army training, not knowing that she was pregnant
The cadet hurried to discuss their problem with the sergeants in charge of the exchange program. They advised to submit a standard exchange request of an inappropriate form and warned that the whole procedure would take some time, since the excess uniforms had been sent back. The doctor advised the girl to apply ice packs on her shins to ease the inflammatory process, and wear two pairs of socks until the problem with the shoes is resolved.
As time went on, Frankie's sergeants responded dryly: no updates were made to the form. The upset girl knew that other cadets had also filed exchange requests and understood that, perhaps, her problem might seem like a trifling command and would be at the bottom of the priority scale. In college, cadets were inculcated with love and respect for the uniform, as an essential attribute of the army, so Frankie decided to forget about pride, stock up on ice and wait. But day by day the pain was getting stronger. This continued until the moment when the girl's leg refused altogether, and she herself lost consciousness during one of the trainings.
After four days of hospital Franky gathered her strength and got to the senior officers, who told her the stunning news: her request for the replacement of unsuitable size shoes never reached the command. An investigation was conducted that revealed numerous violations in communication between military units, which led to the "loss" of the Australian request.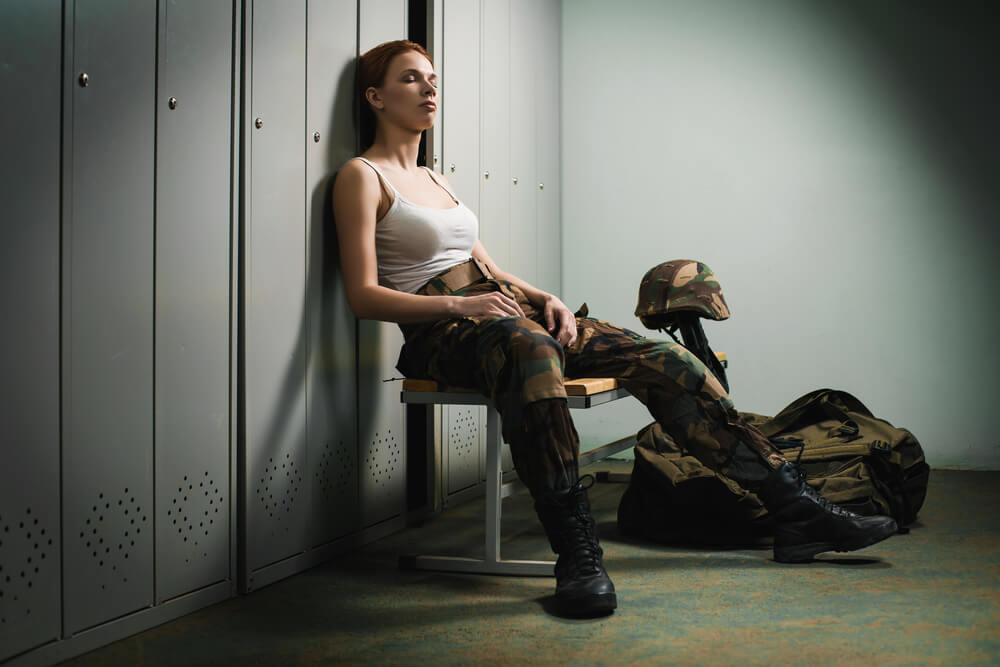 Constant pain
The desperate girl lost the ability to soberly assess the consequences of their actions and continued training. She was later diagnosed with compartment-shin syndrome — a complex lesion of muscle tissue that is capable of causing pain, disproportionate to the severity of the injury, which increases many times with any flexion of the foot or toes. Doctors also told the Australian that the onset of tissue damage does not correspond to the time when she was given new shoes.
Soon, Frankie lost sensation in the feet, then in the legs. At the slightest tension, she felt pain, which can be compared to discharges of electric current, piercing the legs from the tips of the toes to the hips. With the increase in load, the pain intensified and eventually knocked the girl down. There were days when she absolutely could not walk. For almost half a year, Frankie could not sleep from the pain, she only got worse.
"My urine turned brown, my body constantly pierced the pain, I could not see my reflection in the mirror," Elliot Frankie describes her condition. "I'm sure the doctors talked to the commanders, but for the most part, no one ever spoke to me."
Frankie understood that she could get worse from training. But she did not give up and continued to practice, despite the fear of being paralyzed until the end of her life.
Daily ice compresses left cold injuries on the legs of the girl. Without noticing it, she broke the tendons because of her new unnatural gait.
"Every morning before roll-call I collected cold water with ice in the trash cans, skipped lunch to do the same, and every night lay in an ice bath to survive," recalls Frankie. "For more than a year, my legs were constantly swollen ... To be honest, I don't remember how to feel normal."
Australian women took the maximum daily dose of the painkiller every day and sometimes mixed the drugs. Huge doses of painkillers inflicted a strong damage to her health and psyche.
"I became mentally unstable, out of one and a half years of illness, I don't remember half a year," she says. - Relations with my family and close friends have suffered so much that I still cannot recover them. All because of the shoes, which turned out to be three sizes larger. "
"No one heard me"
During the year of their torment, Elliot Frankie communicated with a multitude of professionals, both military and civil, paid for by the state and herself. In total, she saw four doctors, two sports doctors, six psychologists, two psychiatrists, two algologists — pain treatment specialists, countless superiors, three military chaplains, close friends, and family members.
She asked for help, barely lifting her swollen eyelids - these were the consequences of nightly panic attacks and crying. On complaints about the inability to get out of bed in the morning and unwillingness to continue living like that, she heard the threatening psychiatrist's question: "Do you want to kill yourself?"
"I asked for help, but no one heard me," Franky concluded. - Instead, friends said that I should contact the media, but psychologists told me that the question is not whether I will become better, but whether it will not become worse. My friends said that I would still have received these injuries, because I was very worried before joining the armed forces. Most people told me that I simply shouldn't have done at all. "
Frankie's life really looked like a nightmare. She made for herself the schedules of water and food intake, just to not forget that you need to maintain strength in yourself.
"Time has become very difficult to perceive. Sometimes I couldn't even remember my name, and it scared me, "admits the girl.
Seven months later, Frankie left New Zealand and returned to the Royal Military College for rehabilitation. Australians are joking hard about free medical care: "You get what you pay for." Theoretically, a huge number of high-quality medical services should be available to people, but in fact, even a ten-minute reception at the therapist has to wait for weeks.
On the subject: As a woman stood at the head of the largest defense company in the world
"It's not easy to apply for compensation. It is long and confusing. Two specialists were engaged in my business, with whom I had never seen, but at the same time they had to determine exactly how much my bitter experience had an impact on my life, "the Australian is outraged.
In the situation of Frankie, the commission should have collected all the information, but in the end she was interviewed using a regular questionnaire designed for the average man in the street, and not for the athlete who was the girl before joining the armed forces.
Nevertheless, the girl was able to achieve "disability payments", and this money was very helpful: they could pay medical bills, which did not cover payments from the Department of Veterans Affairs. Australian has also completed two retraining courses to try to realize themselves in other areas.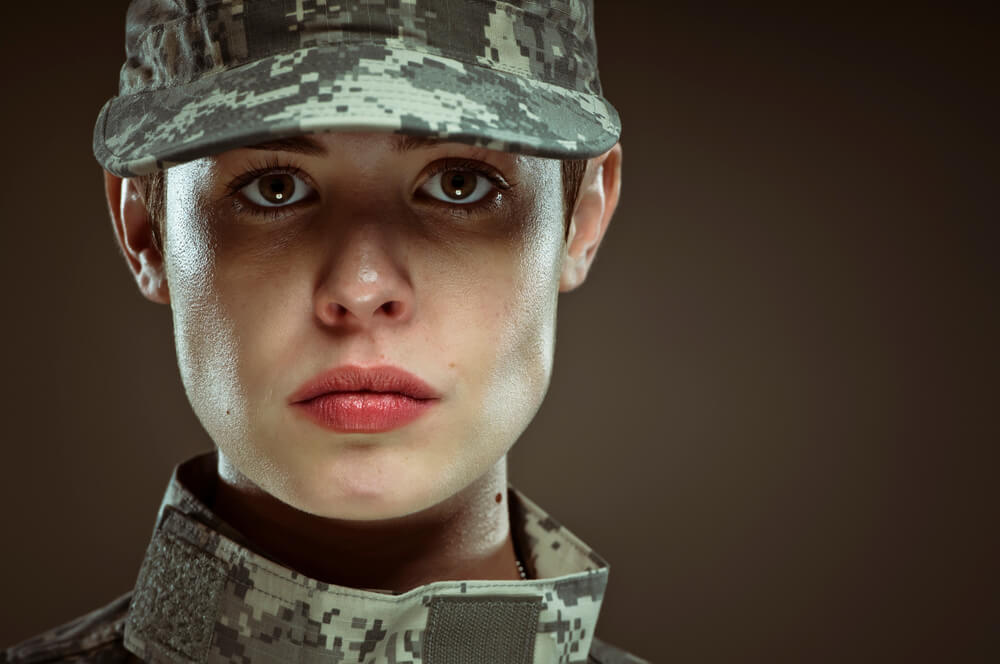 Veteran unwarded
However, Frankie admits that it is very difficult for her to morally receive "disability payments", which are usually paid to veterans who have been injured. Of course, she never wanted to go to war, although military training was the essence of her college education. Australian dreamed of helping people, hoping to take part in various humanitarian missions. But as a result, she was forced to petition for these payments, because without them she simply could not survive. Sometimes her legs were almost paralyzed, which made her feel that she could not do any work at all.
"On such days I felt that I deserved them. In fact, of course, I was furious, felt guilty for needing payments, Frankie describes her emotions. "I am not a veteran, but I have lost almost everything."
Two years later, she still often hears from friends and strangers phrases like: "This is just a stage in life - you can move on." In social networks, people are often rude to her and accused of lack of initiative. "You yourself are to blame, it was possible to undertake something, to get a shoe change or not to take too big shoes initially," is one of the typical comments on its history. Severe injury, comparable with disability, uncertain position in society and on top of all social condemnation - all this makes the girl more depressed.
"Those who condemn my spending on life simply do not know that I would exchange it all for my career, my relationship with my family, my past life," Frankie justifies himself. "I would give everything to wear a uniform with my lieutenant friends." I am grateful for the financial support I receive, but I feel embarrassed in the new status, in a state of uncertainty. I have not yet seen the hostilities, but it is already covered with battle scars. I was only 27 years old when I lost my job forever. People who think that I can simply return to my previous life are greatly mistaken. "
Frankie explains that she had a life that she chose herself. She gave up a lot to become a military, to become part of something bigger. But in the end she feels unnecessary.
"The person I built from scratch was taken away, now I need time to build a relationship with a new person," notes Elliot Frankie sadly. "Sometimes I walk out of the gym, holding back tears, because I still remember myself in the past, when I didn't appreciate the strength I had ... Sometimes I just need to stay calm and quiet to try to do something again, to save energy for new work. I was lucky that I was given time and money for treatment, but they will not return the person who I was and whom I lost. "