The article has been automatically translated into English by Google Translate from Russian and has not been edited.
Stories of Ukrainian women who created a successful business thanks to emigration
'20.02.2018'
Source: Womo
A few years ago, the media voiced the fact that the amount of money sent by Ukrainian "foreigners" to their families in Ukraine exceeded the annual amount of all investments in the Ukrainian economy.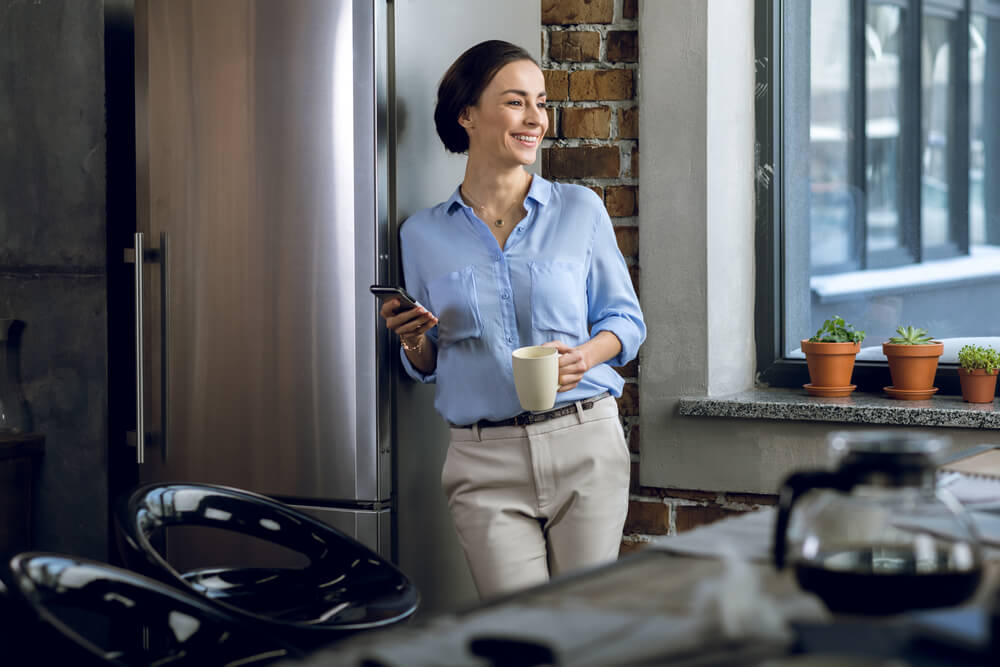 At the same time, the attitude towards women who decided to change their lives and leave the role of "homemaker" is often ambiguous in our country. Womo introduces you to the three successful Ukrainians who created their business through migration.
Guide
Marina Sorina, 42, Kharkov - Verona (Italy)
Enterprise: Russian speaking guide in Verona
How it all began? How did you get to Verona?
It turned out 20 years ago thanks to meeting an unusual Italian who hitchhiked throughout Eastern Europe. He stayed at my home, became part of my circle of friends, and at some point invited me to visit him in Italy. We got married and both started working in offices. Despite the fact that our family life did not work out, we remained lifelong friends.
How did you decide to start working for yourself?
I studied at the university, I learned that Slavists from different countries were accepted at my university, and their cultural program included a tour of the city. Half of the group was given to a professional guide, and half to me. We started with a difference of ten minutes, but after a while I noticed that people from the first group flow into mine. This was the beginning of my new destiny. Soon I learned that they would hold the exam. I sat down at the books ... A year of preparation, and now, I am a guide with a license.
Why is this business excursion?
This helped me a lot ... my mom! Although she was not with me, but those lessons that she gave me in childhood were useful. She was fond of history, loved architecture. In any city, we always walked around the historical center, and she told us about the history, noted the unusual facades of houses or the details of the decor. Sometimes in my story about Verona slip the very phrases that she used to use ...
How did emigration affect your starting up?
Emigration teaches us to be a bridge between two cultures, middlemen. And in the work of the guide this is the perfect application.
Naturotherapist
Marina Kulish, 40 years, Konstantinovka, Donetsk region - Verona, (Italy)
Enterprise: Studio Naturotherapy Spazio Anima
How did it happen that you ended up in Italy?
Love for Italy apparently took root in childhood through reading the stories of Gianni Rodari. And it so happened that she married an Italian, it was quite a happy marriage. But at some point it became clear to both of us that in the future we want completely different things, and so our paths diverged.
Why did you decide to go about your business instead of working for hire, and why precisely in this area?
I have two experiences in my business: the first is in real estate, and this one, the second, grew out of my interest in natural treatments. This passion gradually developed into my current profession as a naturotherapist and the opening of three studios: in Verona, in Vicenza and in Serravalle Sesia. Nothing gives such a wonderful sense of self and an absolute high as a hobby for which you get money. There were partners who successfully continue to conduct the activities of my real estate company, where I remained in the role of supervisor.
What were the difficulties in doing business?
When you start doing what is in complete harmony with your soul, solutions are found even in the most difficult moments: you receive an unexpected call, meet the right person, favorable situations are created, the right ideas come at the right time. You are "in the flow" - and everything goes on as usual. This does not mean that there is no need to work and make efforts, far from it. When you have your own business, you work 24 hours a day, 7 days a week.
Do you think that the relocation helped you self-actualize?
I do not know how my life would have been if I had not emigrated to Italy. Emigration plays the role of a catalyst, it throws you out of your comfort zone and forces you to action. You have to learn a language, get along with a new mentality, build new relationships, adapt to a new social and cultural environment. To some extent, this is a struggle for survival, a challenge to fate, and here much depends on personal ambitions and on what is in you.
Mistress of a beauty salon
Natasha, 44, Sevastopol - UK
How did it all start?
I came to England 6 years ago from Sevastopol. I already had about 10 years working as a hairdresser in the salon and about five years as a makeup artist. At first, in England, I tried to get a job in the salon, but everywhere I asked for a certificate of qualification of the European sample. All my diplomas and numerous courses were not interesting for them.
Did you have to study to confirm your qualifications?
One could go to college, study for a year, every day, from morning to evening. Or go to the hairdresser's academy, where classes were held once a week, and the rest of the time the student works in the salon. I took the first option, my husband paid for his studies, and at the same time I served women at home. They were mostly Russian-speaking girls and their families, friends, friends of friends. But there were Englishmen.
What were the difficulties?
The study, its practical part was fast, the problem was in theory. At that time I was rather weak with English, so the texts were given with difficulty and for a very long time. In England, a lot is given to the subject "Life and Health". Color or haircut techniques were explained very superficially, but safety is at every level of study. A bad cut is not a problem, but it is more important that you are not sued.
Could you be realized professionally if you didn't leave for England?
As a hairdresser, I always wanted to have my own salon. But in that situation in which I was in Sevastopol at that time, I do not think. And then - in England it is easier to open a business. Taxes are not strangled, firefighters and sanitary epidemiological station do not exist as control authorities. But to get to a higher level now, I need another place, other investments and more clients. Now I work on it.