The article has been automatically translated into English by Google Translate from Russian and has not been edited.
Searched in Ukraine and Japan: a millionaire from the USA killed his wife, got caught and fled from the police with a suitcase of money
For more than four years, the American authorities could not find the millionaire suspected of murder. He put the police on a false track, and he changed into a woman's dress, crossed the border with a suitcase of cash and got lost in another country. He was sought around the world - even in Ukraine and Japan.
To avoid arrest, the fugitive worked as an assistant to the waiter and pretended to be a spy. "Lenta.ru report"Found out where he was hiding.
10 October 2012 year Peter Chadwick did not pick up his sons from school. After school, the school bus dropped off the boys at a busy intersection in Newport Coast. Usually there they met a father who drove them home by car, but for some reason he did not arrive that day. No one answered on a cell phone either.
The neighbor helped the brothers. She knew their mother well - a friendly immigrant from Malaysia, Qui Chu Lim. From the side, her life seemed an idyll. Qui met her future husband in the late 1980's, when both were at university. Peter was the son of a wealthy entrepreneur from the UK and, after moving to the United States, was engaged in real estate investments. Business flourished, so the couple did not refuse anything to themselves. The family had a mansion in a secure residential complex south of Los Angeles, the younger sons went to an excellent private school, and the eldest went to a boarding school.
Only Qui's best friends knew that her marriage was going through hard times. She had little doubt that her husband was cheating on her. Once she spied what Peter was looking for on the Internet. Judging by requests like "Chinese masseuses escort girls" or "Team Tijuana escort girls", he met with prostitutes. In addition, he was interested in the prices of abortion and methods of torture. Why - did not want to think.
Qui understood that her husband was leading a double life, often cried, but still did not want to get divorced - she was afraid that this would harm the children whom she considered the meaning of her life. She was obsessed with their academic performance, meticulously monitored homework and wanted to arrange for additional classes in mathematics. Such a mother could not help noticing that the children did not return from school on time.
At first, a neighbor thought that some misunderstanding had occurred. Since the boys' parents never showed up, she drove them home. Nobody opened the door, so she took them to her and fed them, and then again dialed the number of Qui and Peter. But there still no one answered. The neighbor understood that she needed to call the police.
On the subject: A resident of Indiana strangled the girl and threw the body into the field. Through 37 years he returned and became the universal favorite
Murder
The house was empty, with the owners clearly leaving in a hurry. Someone laid out plates and foods on the kitchen table, as if about to cook dinner, but changed his mind at the last moment. The bathroom was covered with fragments of a broken red vase and a decorative jar with shells. On the wall, police found subtle drops of blood. Qui's mobile phone was connected to a charger, and her engagement ring lay nearby.
A day later, Peter showed up at a gas station six kilometers from the Mexican border. He called the 911 service and began to lament: "They took her, they took her."
"Who took it?" The dispatcher asked. "The guy who climbed into my house," Peter explained. "He ... he brought me here." And he has a friend ... I think they are going ... they can go to Mexico or somewhere else. " He claimed that thieves killed Qui and took her body with them.
Peter described the incident differently at the police. According to him, he heard his wife scream when he worked in his office. It turned out that Qui was attacked by a painter named Juan, whom they paid for painting the railing. In front of Peter, he drowned a woman in a bath, and then, threatening with a blunt penknife, forced him to be pulled out of the water, wrapped in a blanket and taken to a car. Juan sat in the back seat of a Lexus with his body and ordered him to go south. In a town near the border, he met a friend named Chi. At the gas station, they took the body, loaded it into their pickup truck and left for Mexico.
This story from the very beginning did not inspire confidence. CCTV cameras shot Lexus at the gates of a guarded residential complex and at the entrance to the toll highway. Judging by the videos, Peter had no companions. In addition, the man could not explain why his body was covered with bruises and scratches, and tooth marks were visible on his wrist. Everything indicated that the entrepreneur killed his wife himself and invented Juan to confuse the police.
Six hours after the phone call, Peter Chadwick was arrested. He was neither surprised nor indignant, but that was the end of his revelations. The entrepreneur hired good lawyers, stopped talking and denied all the charges.
Police spent the whole week scouring southern California in search of a body. On the eighth day, the remains of a woman were found in a garbage container in an uninhabited area of ​​a neighboring district. On top was a purse with Qui and 10 documents in thousands of dollars in cash. As it turned out later, the contents of the container were not lost in a landfill by chance. He should have been taken out the day after the murder, but the garbage truck did not arrive due to a delay in payment.
An autopsy revealed that the woman was strangled. According to investigators, Peter killed his wife after talking about a divorce. He was initially charged with aggravated murder in connection with financial gain. Under this article, the entrepreneur faced a life sentence with the possibility of parole. Later, the mention of aggravating circumstances disappeared from the indictment: there was not enough evidence that the couple were cursing because of money.
Peter was ready for anything to be free. The court agreed to release him from prison on bail of one million dollars (according to other sources, one and a half million dollars). He immediately paid the assigned amount and fulfilled other requirements: he moved to his father in Santa Barbara and handed over the passports of Great Britain and the USA.
Over the next two years, Peter regularly went to court and awaited sentencing. This continued until January 2015. The day before the next trial, he again disappeared, and this time for a long time.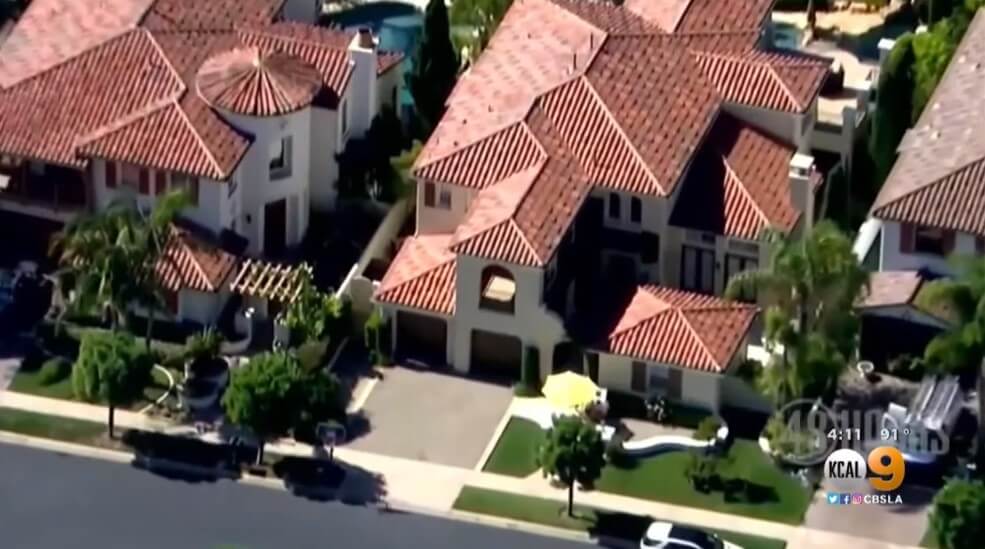 Escape
Before his disappearance, Peter withdrew at least a million dollars from his bank accounts and credit cards. Peter's father told the police that his son was sadly worried about unfair accusations. He feared that he could commit suicide. But in order to lay hands on themselves, such money is not needed. But for the escape, they definitely will not hurt.
The house in Santa Barbara was searched and the books left by Peter were found. It turned out that he was reading about how to impersonate other people, evade surveillance and avoid contacts with the authorities. In addition, he had literature on life in Canada and a check from the airport in Seattle. From there, only 200 kilometers to Vancouver Canada, with the border passing through dense forests, where there is no one to check documents. Such a route is a godsend for a fugitive or smuggler. In the days of Prohibition, it was used by bootleggers who smuggled alcohol into the United States.
Police found that Peter had twice violated the injunction before escaping, having been to Pennsylvania and Seattle. Both trips went unnoticed. "He wanted to test the limitations of law enforcement and court orders," said Newport Beach Police Sergeant Kurt Depweg. "What happened after that - or rather, what did not happen - confirmed his hunch: no one is watching him constantly."
On the subject: 'I was a dirty secret': the poor secret son of a millionaire achieved the truth and money after his father's death
The day before the last hearing, an unknown woman got out of her Santa Barbara house with a suitcase and got into a taxi to the airport. According to investigators, it was dressed as Peter Chadwick. At the airport, he got rid of women's clothing and appeared in the waiting room, where he was shot by video surveillance cameras. A few hours later he got into another taxi and drove off in an unknown direction.
A fugitive was sought for two years in Canada. Gradually, the detectives realized that they were deliberately put on a false trail. Peter had relatives in Australia and the UK, he often traveled to China, Malaysia and Thailand. With a million dollars in your pocket, it's easy to get anywhere in the world. "Peter could be anywhere," said Newport Beach Police Chief John Lewis. "He had enough money to get around the restrictions imposed on him, and he used every opportunity to cover his tracks."
Some signs suggested that Peter could sink to the bottom in Japan. Other countries were also under suspicion. "The footprints led to many countries, including Ukraine, Mexico, Belize and Panama," recalls Craig McCluskey, an employee of the US Marshals Service. Investigators methodically checked version by version, but there was no fugitive anywhere. To fuel interest in the investigation, Newport Beach police recorded a serial episode of the killing of Qui Chu Lim. The bet was that he would attract possible witnesses and make Peter nervous.
The US Marshals Service promised to pay 25 thousands of dollars for information that would lead to the arrest of a fugitive entrepreneur. Another award in 75 of thousands of dollars was awarded by private individuals.
On the subject: Maniac with a thousand names could not catch for years: a curious librarian opened the secret
Arrest
Peter did not go to Canada, but, like on the day of the murder, went south to Mexico. At first he traveled to resorts and stayed in luxury hotels. It was a pleasant, but too noticeable and also wasteful way of life. Peter understood that even a million dollars would end sooner or later, and in his position it would be better not to bring it to that.
When documents were demanded in expensive hotels, the fugitive changed them for less scrupulous motels and hostels. In addition, he got a pack of fake IDs. Now his name was not Peter Chadwick, but Paul Cook, Paul Craig or John Franklin - exactly how it depended on the situation and desire.
As a last resort, he had fictitious paper, according to which he served as an analyst of some special services with access to information marked "Secret". She made a lasting impression on ordinary cops from the Mexican hinterland.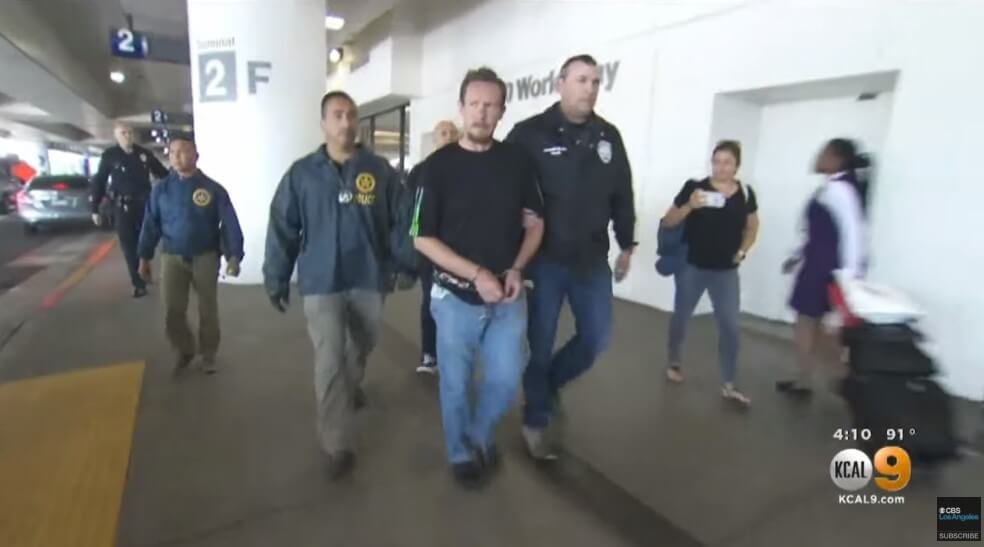 Recently, Peter rented a modest apartment in San Andres Cholula. This town had an important advantage: it was chosen by expats, so there were always enough foreigners on the streets. In other places, Peter seemed like a black sheep, but then no one paid attention to him. In order not to arouse suspicion (and at the same time save money), he got a job as an assistant to the waiter or found other part-time jobs. At leisure, a runaway entrepreneur played tennis - this was the only concession to his former tastes.
In July 2019, the US Marshals Service received information that Peter Chadwick was hiding in Mexico. With the help of the Mexican police, he was tracked down at a new residence - in the city of Atlisco, located 30 kilometers from San Andres Cholula. On August 4, the fugitive was arrested and extradited to the United States the very next day. During the search he found bundles of money and fake documents.
This time, the court refused to release him on bail, so he will have to wait for the sentence behind bars. If his guilt is proven, Peter will not be released from prison until 25 years later. The trial will continue on September 16.