The article has been automatically translated into English by Google Translate from Russian and has not been edited.
Iranian 'Angelina Jolie' arrested for immoral influence on youth
In Iran, the Instagram star Sahar Tabar was arrested for publishing photographs in which she appeared in the form of actress Angelina Jolie.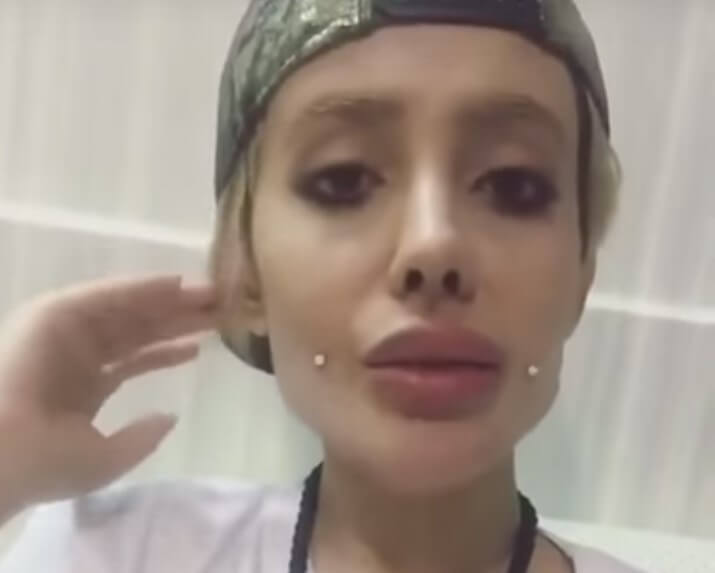 She is accused of blasphemy, immoral influence on youth and incitement to violence, according to Tasnim news agency, quoted Air force.
22-year-old Sugar Tabar came to the center of global media attention after her photos and videos in the image of Angelina Jolie became viral. It was rumored that in order to achieve similarity, she underwent 50 plastic surgery.
Her unnaturally sunken cheeks, wide-swollen smile, and cartoonish upturned nose caused concern for many. She was even nicknamed "the zombie version of Jolie".
Her audience on Instagram, meanwhile, grew inexorably. At some point, the girl hinted that she began to look this way thanks mainly to makeup and photo editors.
On the subject: A fan made 50 operations for the sake of resemblance to Angelina Jolie. A PHOTO
What is known about her detention?
Tabar was arrested after she received complaints, Tasnim reports.
She is accused of blasphemy, incitement to violence, illegal acquisition of real estate, insulting the rules of wearing clothes and encouraging young people to commit immoral acts.
After her arrest, her Instagram account was deleted.
In Iran, influencers and fashion bloggers are increasingly being prosecuted.
The report on the detention of Sahar Tabar caused an uproar on the Internet. One of the Twitter users ironically joked that she should have been doing something less provocative for the authorities, such as money laundering or murder.