The article has been automatically translated into English by Google Translate from Russian and has not been edited.
Kobzon told how he tried to save Zadornov and Hvorostovsky
80-year-old people's artist and State Duma deputy Joseph Kobzon continues to be treated in one of the metropolitan hospitals, where he was in critical condition. The whole country with a sinking heart keeps track of any news related to its health.
Before being in a hospital bed, Joseph Davydovich gave a frank interview about the long-term struggle for life and about the help of famous colleagues, writes Interlocutor.
"The doctors said that I had two weeks left"
"When I was diagnosed, for some reason I accepted the sentence without panic, although, of course, it was a terrible blow," the singer admits. - I left the doctor, at the door I was waiting for the beloved wife Nelly, with whom we have been together for 46 years. And now I go out and think: "Lord, how can I tell her that I have such an incurable disease ...". They left the office with the doctor, she carefully watched, I tried to smile. Nellie asked: "Well, papulik?", I say: "Well, what can you say, doll, to make you laugh? I have cancer". I thought that everything would faint now or a hysteria would happen ... She confidently said: "Well, let's treat it!". Without this support, without what you know: whatever happens, the wife is always there, it is very difficult to fight. I then decided that I would be treated in Moscow, was against going abroad. But the doctors said that I had two weeks left, and at the consultation they determined that I should be operated on by a certain surgeon who practices in Berlin. I did not argue. Nellie and I spent two months in Germany. When I came out of oblivion, the first thought was: "Will I ever be able to go on stage and sing? If not, then waking up is meaningless. "
"How did Yudashkin miss the metastases?"
- The most important thing for a sick person, even if he knows about hopelessness, is not to lose his presence of mind, to help himself. Of course, it is insanely hard, constantly pulling into bed, like you lie down - and it becomes easier for a while. But this is a deceptive feeling, you need to stay on your feet as long as possible, to do some things. It was very difficult for me inside, but I believed that everything was not so hopeless, and my beloved wife and I would find some way out.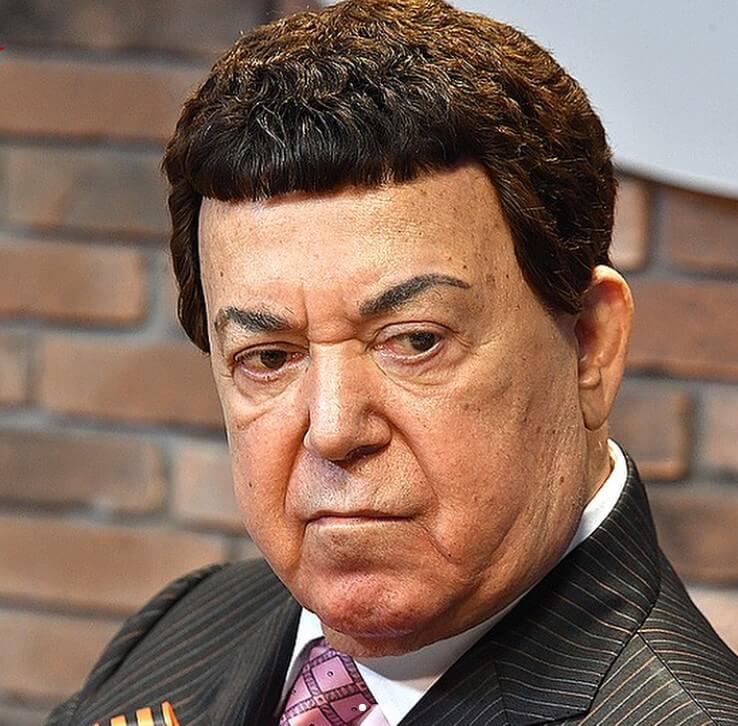 And thanks to the care of the doctors and my loved ones, I did not live for two weeks ... Of course, I regularly examine and treat myself at the oncology center. Blokhin on Kashirke in Moscow. And I suffer from the fact that I meet there a lot of people, including very young babies. People talk about the reasons, some say, they say: "This is our ecology," others: "This is genetics." But I am sure that many of these people in the oncology center asked for help later than necessary. And then we shrug and say that, they say, we can not help. For example, an outstanding surgeon Davydov asked me: "Is this how Valentin Yudashkin could have missed such a common type of metastasis?" And he was not observed.
Yes, outwardly, he is fine, a beautiful head of hair, he communicates normally with everyone, but in fact he is ill. If Valentine and his wife Masha had turned in early, for example, every six months they would have jumped into the hospital for tests, there would have been no such thing. But we have no time all the time!
"According to my recommendation on Kashirka, Buinova and Rosenbaum were treated"
- But when I was at the oncology center at the last procedure, well, at the very least, that is, I walk down the corridor of the first floor, and someone grabs me by the hand: "Joseph!". Well, I thought, there is nobody there, and went on. I hear: "Yes, stop you!" I turn around and see a man in such a wool knitted hat, lying on a gurney, he asks: "Did you recognize me? I am Zurab Sotkilava. I exclaimed: "Lord, Zorik, forgive me, please, it happened ... How can I help you?" Still, the disease greatly disfigures a person. He replied: "Yes, nothing! I just, you see, I try ... I hope that I will get back on my feet "(80-year-old tenor died of pancreatic cancer 18 of September 2017 of the year. - Author).
And how many well-known, intelligent people suffer from cancer ... So I was interested: it turns out that oncology is in second place after cardiology in the causes of death of Russians. I once told the outstanding doctor Davydov: "It is strange that so many stars are in a hopeless state." Thank God, this doctor managed to save Valya Yudashkin, however, they took away the kidney, part of the lung, cleaned the stomach completely. On my recommendation at the oncology center on Kashirka, Buinova and Rosenbaum were treated on my recommendation, and Krutoy was brought there after America.
It is a pity that Lyudmila Ryumin died of cancer, she was also treated in this cancer center, they tried to save her, but they could not. For me, the departure of Lyudmila Ivanovna Shvetsova (65-year-old politician, deputy chairman of the State Duma died of cancer in 2014 year. - Auth.) Was a huge shock. She went through all the procedures, very courageously struggled with the disease. After treatment at the oncology center, I got into the car and drove to the Duma.
Hvorostovsky did not begin treatment in Moscow
- Well, there is, for example, those who want to be treated only abroad. I offered help to Dmitry Khvorostovsky - treatment according to my method in Moscow - but he and his wife decided differently. They are European people, who apparently wanted to try all the know-how that is in medicine, to experience all the achievements. But foreign treatment methods are no different from ours.
A cancerous disease in the West, in the East, in Europe, and in Russia is the same. And the methods of its diagnosis, treatment are the same. And we have such outstanding surgeons as Mikhail Ivanovich Davydov. Here, remember, say, the great Mstislav Rostropovich. At the request of Vladimir Vladimirovich Putin, he was brought to Moscow from Paris in a comatose state, a practically lifeless body. Davydov was summoned at night and he operated on Mstislav Leopoldovich 10 for hours. This is a disaster - that was with Rostropovich. Davydov could not understand how it was possible to start a disease in a professional clinic in Paris to such an extent and not to operate on time. He would have lived the 2 – 3 day in such a state, but Putin himself said: "Let's try to save!" - and he was brought to Russia. Rostropovich lived for four months after this operation! And you say: Western medicine! Or at least the same young fine violinist Dima Kogan, the grandson of the great Soviet violinist Leonid Kogan, so he was taken to Israel to heal. And it seems that he was not too late to apply, but three months after his diagnosis was gone. And they did not save in Israel. (38-year-old musician died in the year 2017. - Auth.).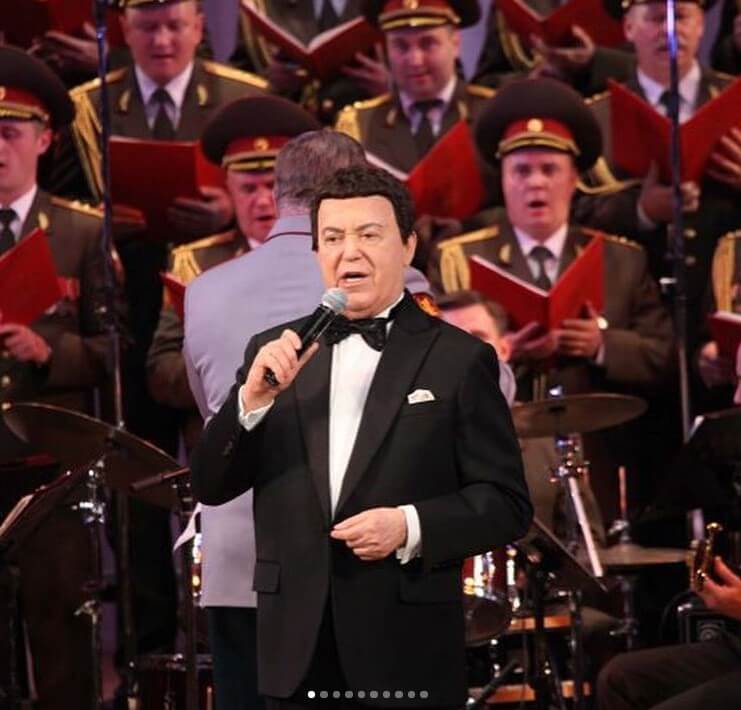 "I offered Zadornov an operation with the help of cyber-clips"
- Here was my hope and desire to help Mikhail Zadornov. I was in Italy. I, under the sanctions, it was difficult to get there, our Foreign Minister Sergey Lavrov himself asked the Italian Foreign Minister to give me a medical visa, and the authorities allowed me to enter the country. I performed the operation using a cyberknife. This is an automatic device for removing tumors. And when I went to Italy, I asked Zadornov on discharge list on Kashirka to show the doctors there. The Italians have looked and said, they say, a hopeless case, but we have the know-how, which came up with some young oncologist. Such a device that enters the skull and kills this oncology. But they immediately said that it was literally one, a maximum of two percent out of a hundred. He returned to Moscow, called his wife Zadornov. It turned out that they are in Sweden and there they are already engaged. But, of course, we all understood that he was bad and few doctors would undertake to operate both hemispheres of the brain.
I must confess that I am ashamed when I see appeals on television to help one, the second. Show the child, say, or here is the singer Zhanna Friske and collected for treatment throughout the country. My state must save! It is better to give these funds for prevention, so that there will be no tragic repetitions.
Expert opinion.
Dmitry Shabanov, oncologist:
- I agree with Joseph Davydovich that in Russia there are the same methods of treating oncology as in Western countries. Standards are the same everywhere - chemotherapy, radiation and immunotherapy, hormone therapy, surgery. Cancer treatments are being developed in different countries, but so far none of the methods have proven to be effective in practice.
Kobzon is right: it is necessary to invest in prevention, and today we have a medical examination program that allows all Russian citizens to undergo a free examination. It is enough to stop smoking, drink, at least an hour a day to walk, stop eating fat, fried and red processed meat. So at times reduce the risk of developing oncology. Everybody after 30 years once a year needs to have a blood test for tumor markers: for men PSA, for women CA-125. For everyone - CA-19-9, CA-72-4, CA-15-3, REA.