The article has been automatically translated into English by Google Translate from Russian and has not been edited.
Grace Kelly: the amazing story of the Hollywood diva and Princess Princess of Monaco
'05.06.2020'
Source: ADME
For the whole world, Grace Kelly is still an icon of style, setting an example of amazing devotion and service to duty, writes ADME.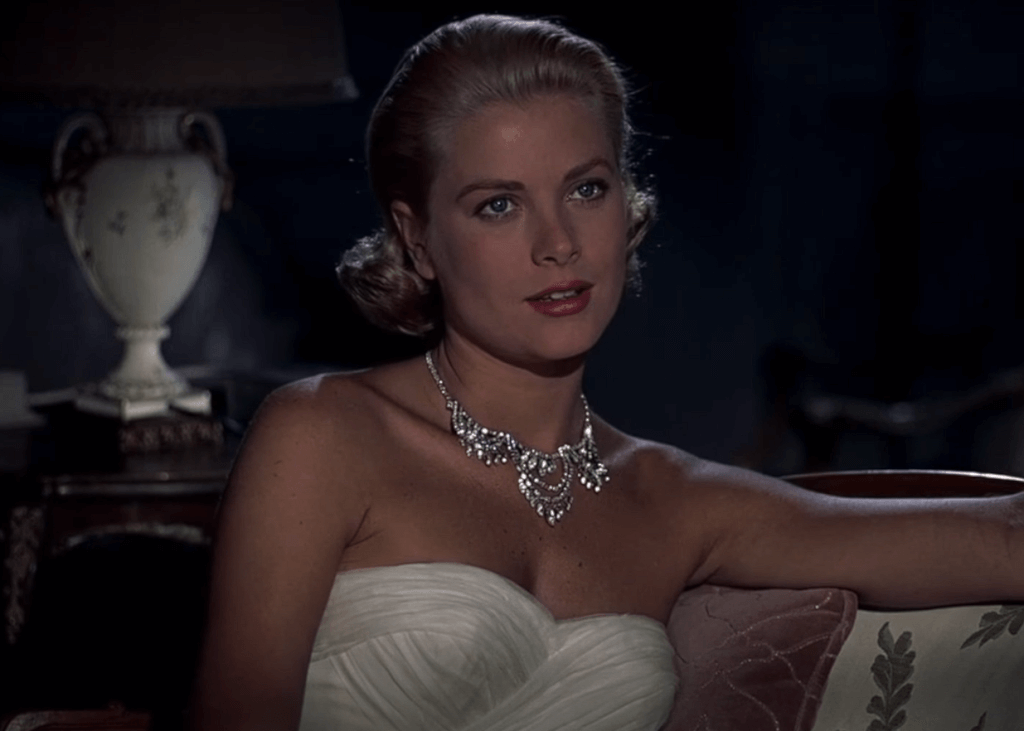 She was called the "tea rose on a long stem." According to legend, Charles de Gaulle, allegedly planning to invade Monaco, abandoned this idea because he did not want to compete in popularity with Grace Kelly. The incredible fate of this successful actress and then the princess was like a real fairy tale and still touches the hearts of people around the world.
Grace grew up in a family with strict morals. In her youth, her mother was a successful model, and then became a famous sports coach. My father was engaged in the construction business and was also an athlete - he even became the Olympic champion in rowing. I must say that young Grace did not fit into her family almost from birth. Unlike her two sisters and brother, she was shy, a little awkward and plump. So athletic and fit parents sincerely considered her a ugly girl and believed that she could never successfully marry. They placed their hopes on two other daughters and a son. A family friend recalled Grace's appearance like this: "We had no idea that she was so beautiful. She was always in a bandana, she had glasses and a sweater, nothing special. "
On the subject: The star Susan Peters faded at 31: the tragic fate and suicide of the Hollywood diva
When the future star failed the entrance exams to college, parents only established themselves in their opinion that there was nothing to expect from her. However, the girl stated that she wants to study at the American Academy of Dramatic Art, and although initially her father was against it, he later reconciled with this decision. True, by this time the admission to the Academy was completed, but Kelly was helped by her uncle, a famous and influential playwright.
Doomed to become a star
I must say that at some point, from a clumsy teenager, 18-year-old Grace turned into a real beauty, so in New York, a tall and slender blonde first went to a modeling agency to become a fashion model. Soon, agents from magazines began to watch her and invite her to photo shoots.
In parallel, Grace auditioned for many roles in various plays, and at some point she nevertheless managed to break into Broadway. Two years later, at 20, she was first invited to a cameo role in the movie. Of course, the spectacular actress was immediately noticed by famous directors and began to be invited to their films.
For her role in the film Mogambo, Grace was nominated for an Academy Award as Best Supporting Actress. True, she received the long-awaited award a year later - for her work in the film "Country Girl".
Soon, the legendary director Alfred Hitchcock drew attention to Grace Kelly, in whom she starred in three projects. Moreover, two of them, "Window into the courtyard" and "In the case of a murder, type" M "", are considered the best works of the master.
Kelly's film career did not last long, only four years, from 1952 to 1956, but, despite this, the American Institute of Motion Picture Arts placed the actress in 13th place on the list of "greatest movie stars". The list includes 50 true Hollywood legends - 25 men and 25 women.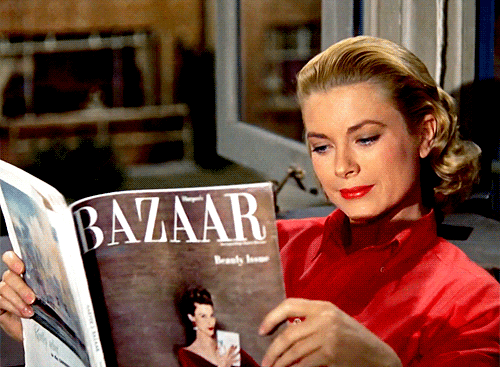 The meeting of Prince of Monaco Rainier III and Grace took place in Cannes, at the film festival. The protocol provided for their joint photo shoot for the magazine - by the way, according to the acquaintances of the actress, she wanted to delete this item because of the busy schedule.
In general, it seemed that on that day everything was against their meeting. Both Grace and the prince were stuck in traffic due to a workers' strike. As a result, she was unhappy with her appearance, and he arrived at the meeting with absolutely no mood. However, when Rainier saw a girl rehearsing curtsy in front of a mirror, he was subdued.
As a result, a stormy correspondence ensued between them, and six months later the prince in love flew to the United States and asked Grace's parents for blessings. He proposed to her on Christmas Eve and presented a modest engagement ring, which, however, a month later replaced with the famous jewelry with a 10-carat diamond.
On the subject: 'The most beautiful woman ever lived': the story of film star Greta Garbo
Of course, a marriage of this level became the subject of general discussion, and many surrounded by the prince tried to derive maximum benefit from the upcoming event. The fact is that in the middle of the XNUMXth century the Principality of Monaco was not at all that prestigious place and paradise for millionaires, as it is now. Then it was a poor and not very popular among tourists tiny state. So the new ruler had high hopes. One of Renier III's best friends, billionaire Aristotle Onassis, once told him that the prince's best bet would be to marry a prince with someone like Marilyn Monroe or Grace Kelly. Well, Onassis was looking into the water: this wedding really did advertise Monaco for several decades to come: tourists poured there, and billionaires began to buy real estate there.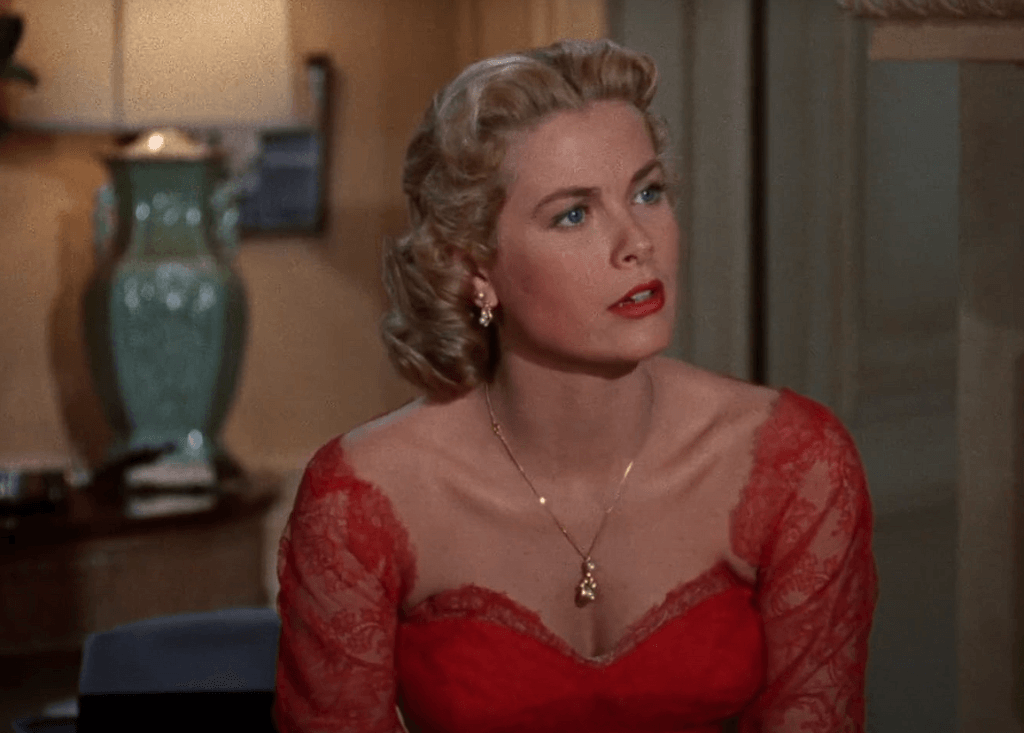 It is not surprising that at some point rumors spread that from the side of the prince it was a marriage of convenience and a competent PR move to attract investment in poor Monaco.
This marriage was also very beneficial for Grace's parents, because he opened them the way to high society in New York. By the way, having met Rainier, they decided that he was the ruler of Morocco, and not Monaco. As a dowry, the bride's parents paid about $ 2 million. At the same time, the future princess herself had to pass a fertility test, as well as an informal virginity test, according to the protocol. Nevertheless, since the girl had no problems with the ability to present the prince with heirs, it was decided to close her eyes to the rest.
Princess grace
The wedding of Grace Kelly and Rainier III was rightly called the celebration of the century. According to some estimates, this festival, which lasted a week, surpassed even the marriage of Queen Elizabeth and Duke Philip in cost and scope.
The bride moored to the shores of the principality on a luxury liner. As soon as she stepped on the pier and met with her fiance, rain from red and white carnations rained down on them from heaven. The triumph cost, according to various sources, $ 45–55 million, with the majority of the expenses incurred by the MGM film studio, which collaborated with Grace. The same company broadcast the marriage on television.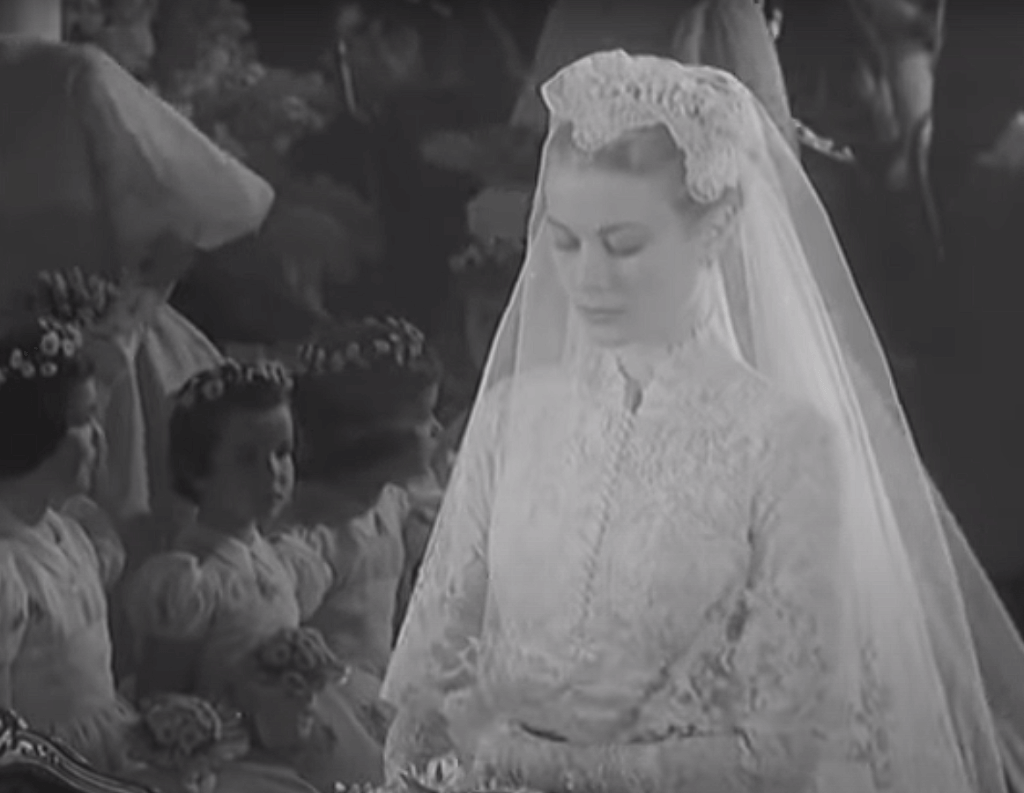 The legendary wedding dress was embroidered with pearls and vintage Brussels lace and cost about $ 300 thousand. True, the bride herself was not enthusiastic about such attention: "It was the most terrible day in my life. There, of course, there were a few moments taking in the soul. But in general, I was so tired of the close attention of journalists that I still didn't read any articles about my husband and I for another year, "Grace recalled her wedding day.
In exchange for the subsequent royal life, Grace had to make a serious sacrifice - to forever abandon the career of the actress. From that moment on, she was supposed to appear in only one image - the wife of the ruler of Monaco. Then her longtime friend Alfred Hitchcock said that he was "very happy that Grace found such a good role for herself."
A few years later, the princess tried to violate this condition - then Alfred Hitchcock offered her a role in his new film. Moreover, her husband even almost agreed to let his wife go on set, but the inhabitants of the principality were categorically against, saying that "our princess cannot and should not act in films like some kind of actress!" As a result, Grace obeyed the will of the people. According to relatives, after this event, she became depressed and practically did not leave her room for a week. The inability to return to her beloved world of art turned out to be a real tragedy for her.
Then the princess pulled herself together and won the love of the inhabitants of Monaco. It was she who introduced the tradition of holding Christmas trees for all children and, in general, breathed new life into this state.
The Golden Cage
From the side everything was perfect. He is a hereditary monarch and a gallant man. She is a former Oscar-winning Hollywood star and a real beauty. However, later it turned out that the strong union of Grace and Rainier was rather an ideal picture. Kelly was especially burdened, because her new home was not a paradise for her, but rather a golden cage. Besides the fact that she was forbidden to pursue a career, films with her participation were banned in Monaco. The princess decided to find her happiness in motherhood and gave birth to three heirs: Carolina Margarita Louise, the current ruling prince of Monaco Albert II and Stephanie Maria Elizabeth.
By the way, at first, in order to hide her first pregnancy from annoying photographers, the princess often kept a Hermès bag near her stomach. Subsequently, the bag of this design became an integral part of the image of Grace, and the fashion house called it "Kelly".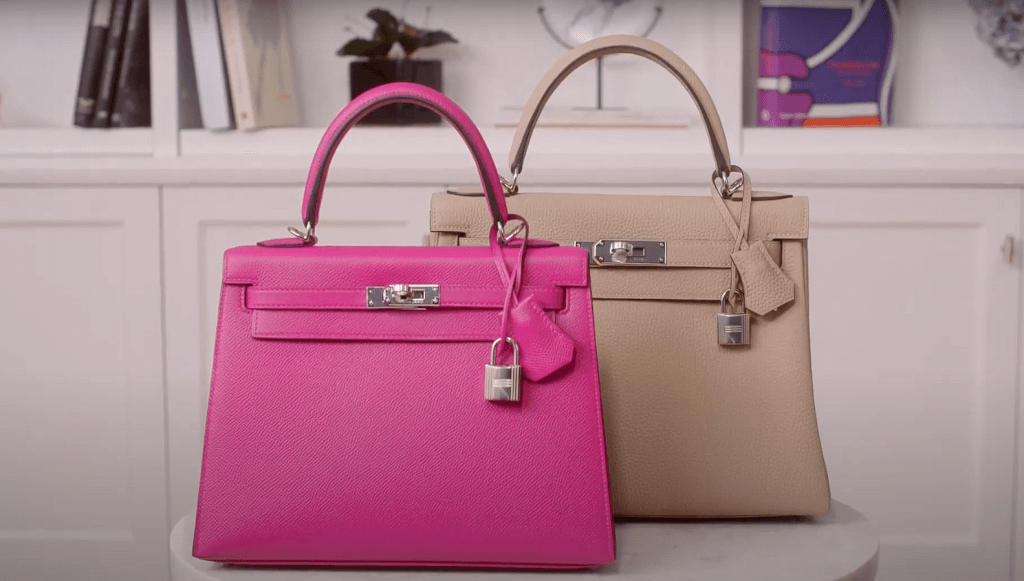 They say that the actress idolized her children and, apparently, spoiled them greatly. They grew up pretty wayward and often had tantrums. The grown up daughters reminded Grace herself in her youth in her behavior: they did not obey their parents and made dubious acquaintances.
Life with a spouse was not cloudless either. Over time, it became clear that they are completely different people. Many considered Grace Kelly a woman with a calm and even cold temperament, but this image was created much later when the girl became a member of the royal family. Before that, she was quite temperamental. Hitchcock called it a "snowy volcano," which could explode at any moment. And Rainier was a homely and calm person. As a result, he often missed the receptions organized by her and laughed at her hobbies. In addition, the image of an ideal wife began to weigh Rainier. Perhaps he was jealous of her popularity, and the princess more and more often felt herself useless.
Rumor has it that it was during this period in her life that a close friend appeared - the Austrian director Robert Dornhelm, who was 18 years younger than her. Towards the end of her life, Grace increasingly lived in Paris, away from her husband. She could not divorce, because then her children would be taken away.
Car accident
On September 13, 1982, Princess of Monaco was traveling with her youngest daughter Stephanie in a car. They say that there was a quarrel between them, after which Grace, who was driving, had a stroke. The car flew off the serpentine and fell right into the abyss. Stefania received numerous bruises and a serious neck fracture, but the princess's injuries were fatal. Despite the efforts of the best doctors, she could not be saved.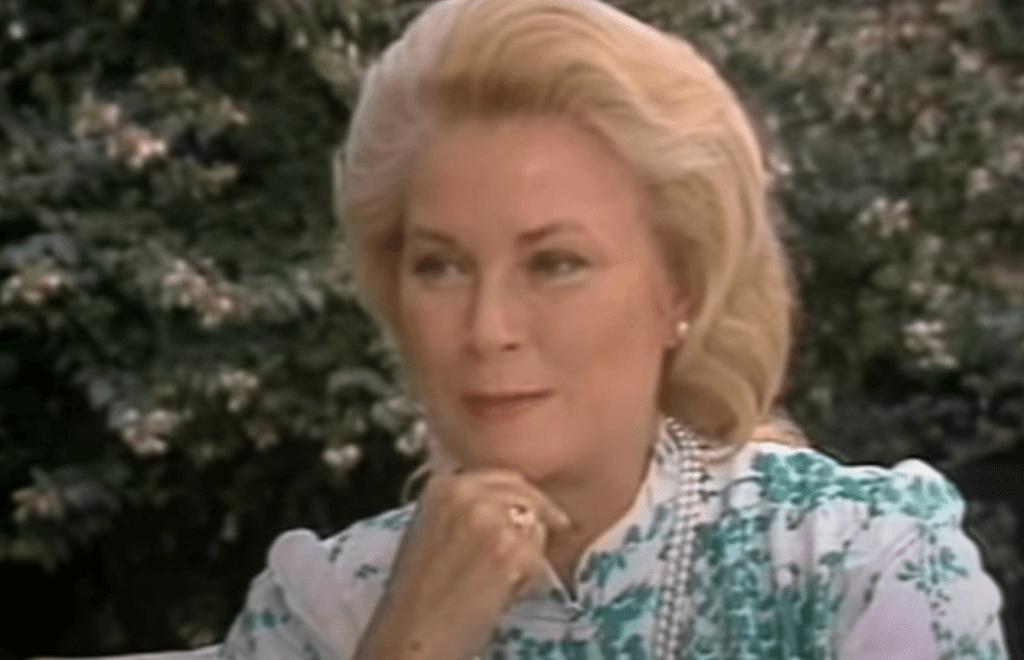 The death of Grace Kelly was a terrible blow to everyone. She was only 52 years old. Soon rumors spread that the accident had been rigged by someone, but they did not find confirmation.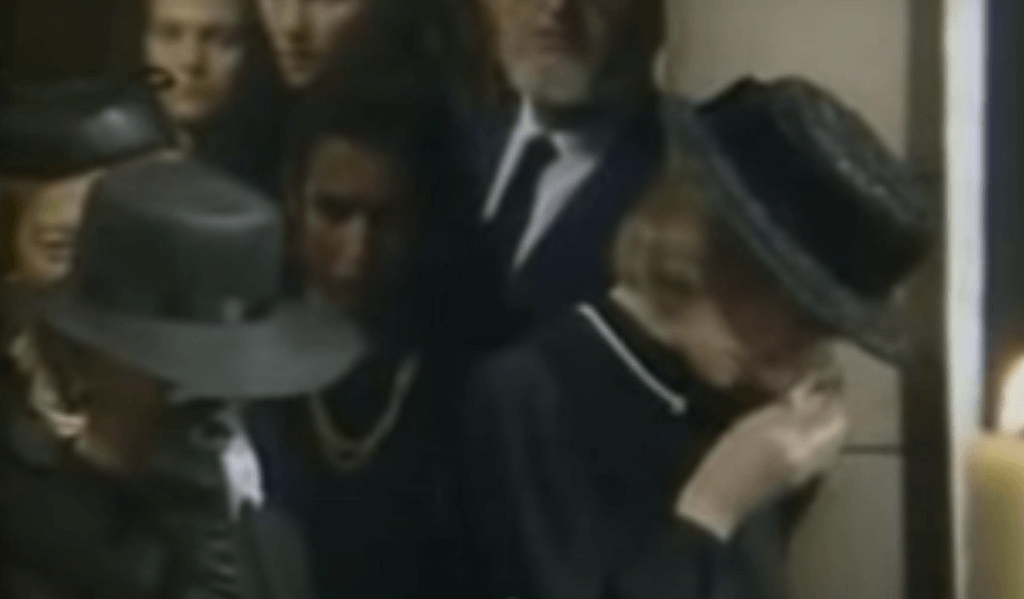 The princess was mourned by millions, celebrities from all over Europe and America gathered for the funeral. Prince Rainier never married again. After the death of Kelly, he opened a rose garden in Monaco, where anyone can come: as you know, the princess loved flowers very much. Now in the rose garden stands her statue, surrounded by 4 roses. Rainier III himself died at the age of 000.
In the end, the story of their love formed the basis of several films, because still it looked like a fairy tale, even with a not-so-happy ending.