The article has been automatically translated into English by Google Translate from Russian and has not been edited.
Hollywood stars who speak Russian and speak several languages
It's no secret that many Hollywood actors have Russian and Ukrainian roots, and they speak excellent Russian. Others managed to learn the language in marriage with a foreigner or for the sake of filming a movie, Oksana Dolinka writes in his blog on Yandex Zen.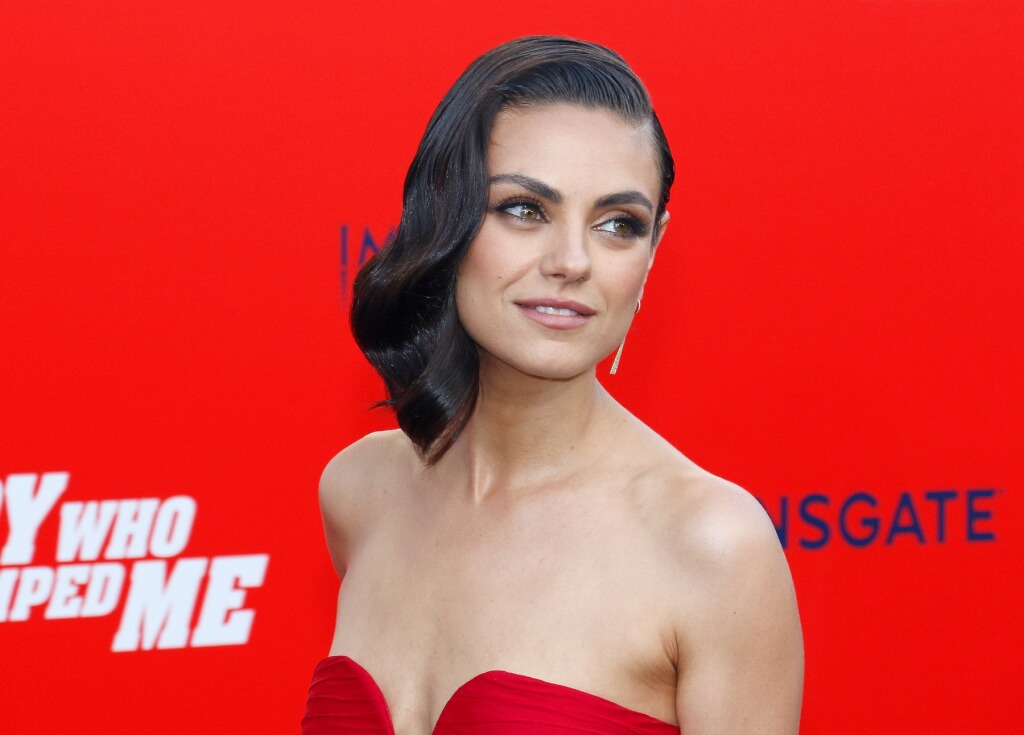 - What is your evidence ?!

- Cocainum!
Remember the legendary dialogue from the movie "Red Heat"? 🙂
So once Americans imagined the Russian language. Then the "cranberry" period in Hollywood was just beginning. It was possible to hire a Russian-speaking person, but ... Apparently, in Hollywood, Aschf Lshtshfum was responsible for the Russian language.
(Aschf Lshtshfum - Foma Kiniaev, the personality of Jason Bourne, played by Matt Damon. In one of the frames of the film, a fake Russian passport of the Bourne agent appeared, where "Foma Kiniaev" was written in English letters with a Cyrillic layout).
In fact, most foreign celebrities speak two or more languages. After all, an actor is a smart and versatile person. Therefore, polyglots in Hollywood are a frequent occurrence.
Today, the American film bomond is international. There are many actors from other countries. Many of them speak not only English. There are those who know (or have learned) Russian.
So, celebrity polyglots! Go!
Let's start with actresses who speak Russian, as this is their native language.
Mila Kunis
Charming Mila was born in Ukraine, in Chernivtsi. Some time after the birth of her daughter, her parents took her to the United States. At the very beginning of American life, Kunis did not understand anything in English.
At home, parents switched to English, and this yielded results - Mila studied independently and at school age began her career as an actress.
At the premiere of the film "Friendship Sex" in Moscow, the actress gave out interviews in English and Russian. Knowledge of the latter was confirmed in a dispute with reporters.
Milla Jovovich
Hollywood's "5th Element" Milla Jovovich was born in Kiev. The mother of the actress is Russian by nationality, and her father is Serb. When Jovovich was little, her parents decided to change their lives and left for England.
As a teenager, Milla Jovovich spoke Russian, Serbian and English. In the wake of popularity, she married Luc Besson, in whose films she starred, and even spoke in French - her husband's mother tongue.
Kate Beckinsale
Kate is a British beauty best known for her film series Underworld, Van Helsing and Pearl Harbor.
The actress is mesmerizing from the first second. Once Ivan Urgant invited her for an interview: the actress told how she learned Russian, uttered a couple of phrases and even wrote her name "Katya Beckinsale" on a piece of paper suggested by Ivan.
By the way, in addition to good acting skills, Kate Beckinsale is an erudite person. The actress graduated from Oxford, where she studied Russian and French.
In everyday life, of course, she speaks English. But, like all celebrities, does not miss the opportunity to show off in public.
Вигго Мортенсен
Aragorn, Tony Chatterbox and hermit father are all Viggo Mortensen.
Mortensen is one of the few actors who is a true polyglot. He is half American, half Danish, in both languages ​​he speaks without problems.
When Viggo was young, his family moved to Latin America. There, the actor added Spanish to the piggy bank. As an adult, the actor with the help of a tutorial mastered Italian and French. He also knows Swedish and Norwegian, which are close to Danish.
In order to get used to the role of Nikolai Luzhin in the film "Vice export", Viggo Mortensen began to learn Russian and even lived in Russia. For the role of Aragorn in the Lord of the Rings trilogy, the actor mastered Quenya - the language of the elves.
A good role model, isn't it? A man learned Quenya, for which it is impossible to download video tutorials for beginners. What about your English?
Natalie Portman
The same girl from "Leon" who is the killer.
The actress starred in many films. Dancing in Black Swan and reasoning in B means Vendetta, Natalie showed the whole world a real talent.
Portman often talks about education. The actress believes that being smart and having your own judgment about everything is cool. Natalie Portman graduated from Harvard University with a degree in psychology.
In parallel with the comprehension of psychology, the actress learned French and German. She also speaks Hebrew fluently.
Can you imagine how hard it is? The man starred in films and studied at Harvard. Are you still looking for excuses?
Sandra Bullok
"Miss Congeniality" surprises not only in films.
Sandra Bullock during her career has earned a reputation as a symbol of the era. Most of the films that we watched on TV on TV were Sandra.
In addition to acting talent and the ability to draw failed films, Sandra also knows a foreign language. In her youth, the actress lived for some time in Germany. After many years of living in America, having arrived in Germany for the premiere of the film, she delivered a speech in German. Without fails and a strong accent.
Good example to continue exploring. Taught at school - there will be something to remember now! Do you think Sandra Bullock needed audio lessons to remember?
Christoph Waltz
"Inglourious bastard", polyglot and good actor.
Waltz began his career in the theater. When he was young, German-speaking Christoph (an actor originally from Austria) was offered a contract with Hollywood. Waltz's agent dissuaded him from this venture: they say you'll be a Nazi all your life. And then fate played a cruel joke with him!
Christoph Waltz became popular when Tarantino invited him to play in the film "Inglourious Basterds" ... the role of a Nazi officer.
This is not the main role in the film. However, for Christopher, she was key. According to the script, Standartenfuhrer Hans Landa is a polyglot. He must translate from French to German and curse in different languages.
For his talent and role he was nominated for an Oscar. Still think that knowledge of languages ​​is unnecessary?
And now the bonus!
You know that Jared Leto loves russian language? 😳
In one of the films, the actor played a Russian character. For this role he had to learn a few swear words. Russian-speaking viewers appreciated his phrases, which became winged.
Jared Leto often appears online with Russian statements. Fans are trying to teach Summer through comments and memes to which he eagerly responds. It is a pity that the actor does not record the videos that he speaks. So he would definitely conquer everyone!
Remember: knowledge of English is no longer a privilege, but a must-have in the modern world.
Original column published on the blog. Oksana Dolinka toYandex Zen»
ForumDaily Woman is not responsible for the content of blogs and may not share the views of the author. If you want to become the author of the column, write to us - woman@forumdaily.com.