The article has been automatically translated into English by Google Translate from Russian and has not been edited.
Where in America to buy drugs, which are accustomed to at home
'13.09.2017'
Julia Dyadyura
Although America is famous for its high level of medicine and a large selection of medicines that are considered to be no less effective than our domestic ones, many find it hard to imagine that nitroglycerin, No-shpu, valerian or manganese can be replaced with something. In addition, some drugs are difficult to buy in a regular American pharmacy - whether they are or not, or a prescription from a local doctor is required for the purchase. What to speak about banal brilliant green or iodine, the first assistants for wounds and cuts that are not found in the American pharmacy. Forum Daily with the Apte4ka online pharmacy (www.apte4ka.com), has prepared a list of the usual medicines that should be in the home first-aid kit. Apte4ka specifically for ForumDaily readers gives 10% discount on all their products, which will be available after the introduction of the FORUMDAILY promotional code.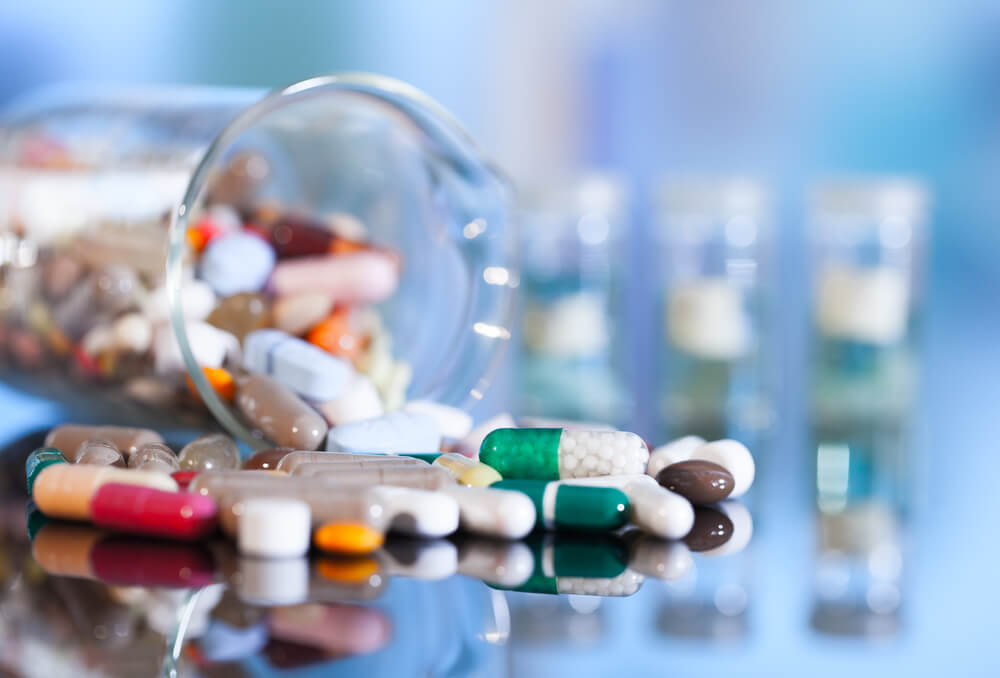 1. Disinfectants
Every person born in any country of the former CIS is familiar with a solution of brilliant green and iodine. However, American pharmacists will only shrug their shoulders in confusion if you ask for the same brilliant green at the pharmacy. A similar story with Miramistin. Iodine and peroxide are easier to find, but if you are used to a domestic product, prepare a place in your home medicine cabinet for these disinfectants.
2. Antihistamines
Allergies can strike at the most inopportune moment, even if until now you have never encountered this phenomenon. Also, an allergy can manifest itself as a reaction to the bite of an unknown insect. Stock up on Clemastine (Tavegil), Cetirizine (Zyrtec) and Fenistil-gel.
3. Preparations for the gastrointestinal tract
Gastrointestinal problems are more common than any other disorder. And in this case, it is not at all necessary to run to the doctor. The good old Mezim (Pancreatin) will help to cope with the heaviness in the stomach, No-shpa will help with the pain in the stomach. High acidity will help cure Smecta or Maalox. Although activated carbon is sold in America, you can also have a domestic analogue in stock.
4. Cardiovascular medicine
If you have heart or blood pressure problems, you should keep valerian and lily of the valley tincture at home, which can help with heart pain. The well-known Validol can also cope with heart pain. Also keep Corvalol and Nitroglycerin in your medicine cabinet.
5. Painkillers
American pharmacies offer a very large assortment of painkillers, some of which are sold without a prescription, but if you are used to domestic drugs, stock up on Analgin, Citramon, Bespol and Ketanov.
6. Anti-inflammatory and antiviral drugs
Of the anti-inflammatory drugs, most of which you cannot get in the US without a prescription, you can keep in your medicine cabinet Streptocid and Erythromycin, acetylsalicylic acid, Levomycetin, antibiotics Azithromycin and Amoxicillin, Ambroxol for cough and Zovirax ointment, which solves the problem of herpes. Also, it will not be superfluous to have Furacilin for rinsing, Lugol for sore throat, Mukaltin and Bromgeskin for coughing. You shouldn't forget about the good old "Zvezdochka" either.
7. Children's drugs
If you have children, then it is worth adding to your first-aid kit and several children's drugs that may be useful in a difficult situation. For bowel disorders, keep bifiform. In case of an intestinal infection, Enterofuril will help well in suspension.
It is also necessary to have drops in the medicine cabinet against the common cold (Nazivin, Pinasol, Dioxidin) and eye drops from purulent conjunctivitis - Tobrex.
8. Ointment
On the domestic pharmaceutical market, there are ointments that have proven themselves well in the treatment of various diseases. The older generation especially honors Vishnevsky Ointment for the treatment of wounds, trophic ulcers and bedsores. Also popular are the Golden mustache ointment with saber, which relieves pain associated with diseases of the musculoskeletal system, and the anti-inflammatory Voltaren. Let's not forget about Finalgon, which helps to cope with arthritis.
All of these drugs, as a rule, can be found in Russian pharmacies in America, and it is easier to order in an online pharmacy Apte4kawhich specially for readers of ForumDaily gives a discount 10%which will be available after the introduction of the promotional code FORUMDAILY.