The article has been automatically translated into English by Google Translate from Russian and has not been edited.
Photo 77-year-old Vera Alentova caused a scandal in the social network
21 February Vera Alentova turned 77 years. People's artist, unlike most modern stars, does not maintain a personal blog, which means that the fans did not have the opportunity to personally express her respect and love.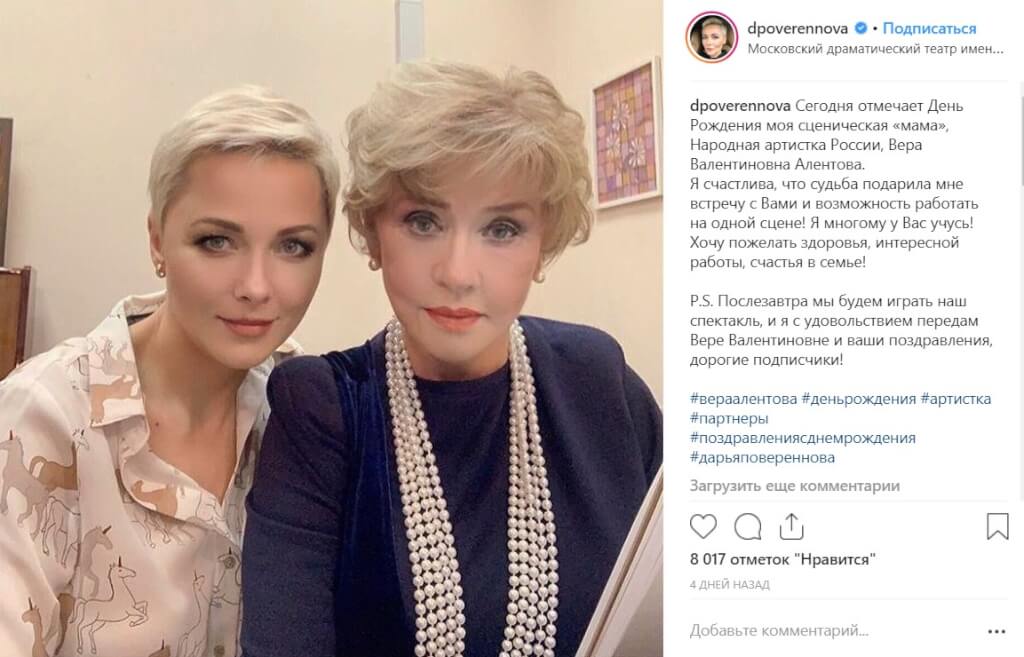 To convey the actress congratulations took her colleague on the play "Fatal Heritage" - Daria Poverennova, writes 7 Days. A few days ago she wrote on the web:
"The day after tomorrow we will play our performance, and I will gladly convey Vera Valentinovna and your congratulations, dear subscribers!"
Poverennova kept her word and already the day before in response she conveyed to the fans words of gratitude from Alentova.
"I read your congratulations, very touched! Very grateful! Good wishes were pleasant to me! A wonderful gift on the second day of my birthday! Thank you so much! ", Daria quoted the birthday girl.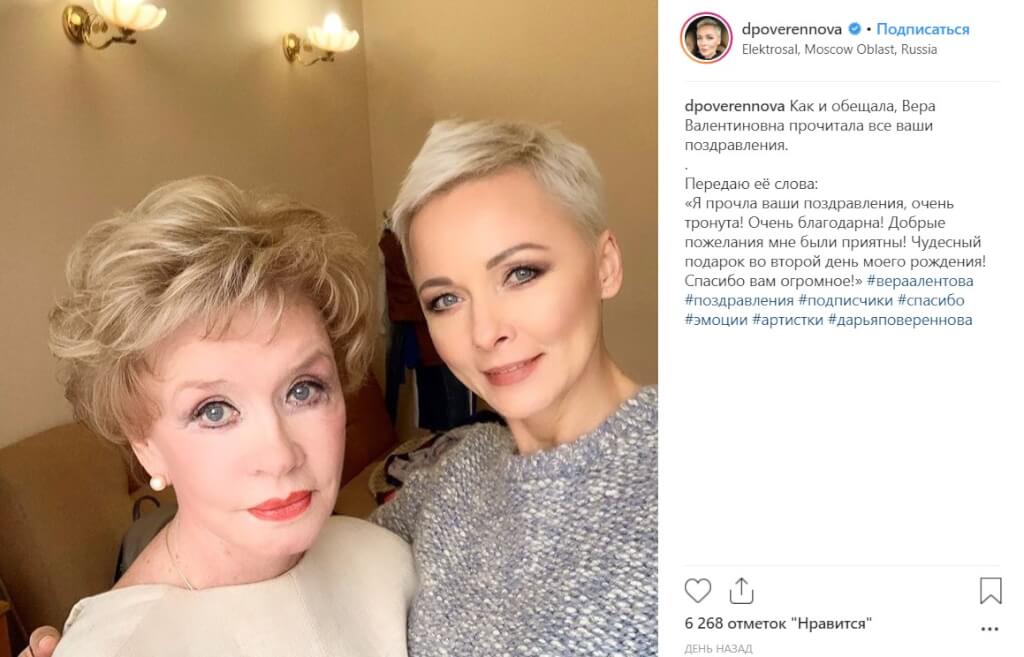 Here are just a photo that Daria accompanied this entry, categorically did not like web users. Many began to leave tactless comments about the appearance and talent of Alentova, which terribly angered Poverennov. She closed the comments to the picture, and then came to the defense of the people's artist.
"Nothing will change in our country until people learn to keep their shit to themselves!", Wrote an angry Daria.
Most web users supported Poverennovu. But there were also those who thought that the actress herself had provoked the haters to criticize by publishing an unfortunate portrait of Vera Valentinovna.