The article has been automatically translated into English by Google Translate from Russian and has not been edited.
'This city is a struggle for survival': how a Russian woman lived for 3 years in New York on a tour
My name is Oksana Kochesheva, for three years I lived in a city that millions of people dream of visiting. I recall this time with warmth, but I hardly want to move there again. If you want to know about real life in New York, read my story.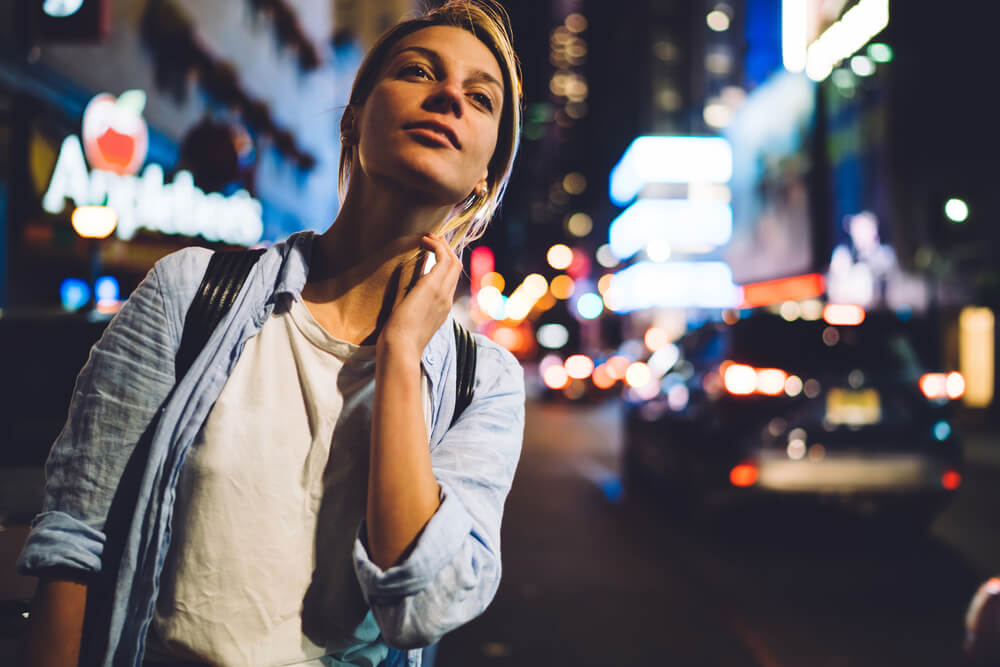 Many, like me, want to one day conquer America: build a brilliant career and live in Manhattan, Oksana told the site. Englex. It seems that it's enough to just come to the Big Apple City and life in New York will work out by itself. But it's not so simple. Read my story about how I ventured to move to New York and what came of it.
New York
In the United States, I ended up with my mother, who was receiving treatment in this country. She lived in a remote village in New Jersey. I went to New York to try my luck in a big city and be close to my mother.
For several years in New York, I managed to live in different parts of the city. The very first was Harlem. Frankly, this is a terrible place. Why did I end up there? When I lived with my mother in New Jersey, I accidentally found an ad that stated the address - Upper Manhattan, 125 Street. I did not know that Upper Manhattan is already Harlem. The owner of the apartment was an elderly Russian emigrant. At first it seemed to me that everything was not bad, I gave him money for the room and began to look for work. Soon I regretted that I rented a room from him. The man turned out to be extremely unpleasant: he was fond of hypnosis and in his eighty years gave me too much attention. And the area was dysfunctional, with a high crime rate.
Soon I moved to Queens - this area has become my favorite New York area. Then I settled near the famous Brighton Beach - a good place for the Russians, it feels like you're surrounded by your own. Then I lived near the Brooklyn Bridge.
I often moved because of the high rent. I paid seven hundred dollars a month for a room in Harlem. Manhattan is an expensive area, especially its southern part, cheaper to live in Brooklyn and Queens. But it was more than ten years ago, now it is still more expensive: for a small studio in Queens you have to pay about three thousand dollars.
Jobs in New York
Due to the fact that I was in the United States on a tourist visa, I could not count on official employment. My friends suggested trying out in the modeling business. They said that due to my high growth and good physique, I have a chance to succeed in this area. I agreed and came to the casting. I was well received at the modeling agency, they promised a lot and took decent money for the portfolio. As a result, they gave me unprofessional photos in poor quality. Our cooperation ended on the fact that I was left without money and the promised portfolio.
With my philological diploma, I could not find work in New York by profession, but I strove for this. I completed the CELTA courses and received a certificate that confirms that I can teach English. Although the program was very intense, I liked to study. Of the thirteen people in the group, only two were foreigners, including me. Native speakers took the course in order to teach English abroad. I was very glad that by the final score I was among the best students.
Without documents, I was able to get a job as a bartender. A position in the service sector is easy to find. I did not particularly like this work, but I had no choice, because I did not want to take money from my mother. The bar paid well and in cash. Thanks to this work, I was able to survive in New York and meet new friends, we still communicate with some.
On the subject: 'Whining is not an American trait': how New Yorkers surprised Belarus immigrant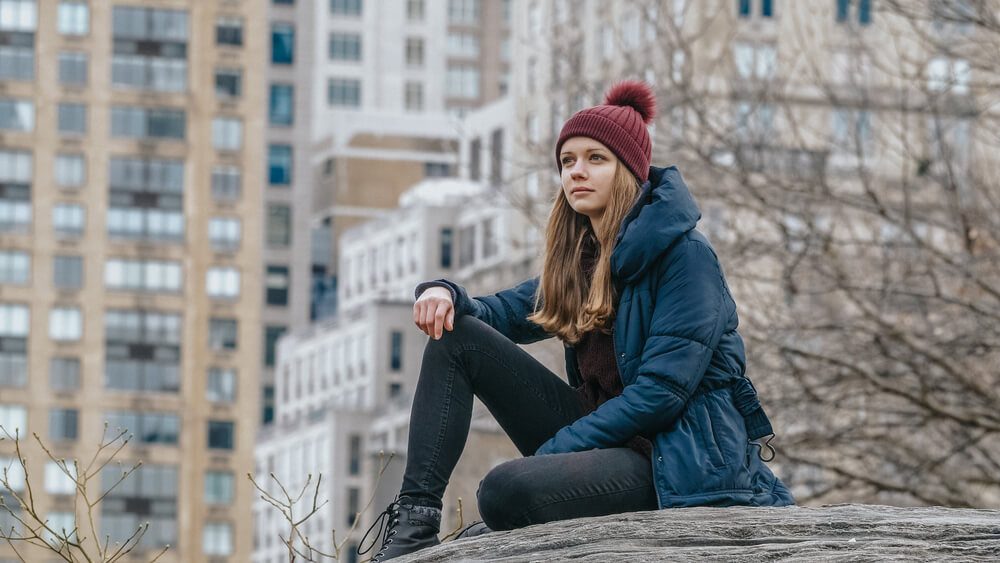 Lost in Translation
Despite the fact that I knew English well, at first it was difficult for me to understand fast American speech and different pronunciation features. For example, the word oil is used by some states as owl. I remember my girlfriend Cindy often told some funny stories, but because of her quick speech, I did not always understand what exactly amuses her. Once, Australians came to our bar. I could not understand anything from what they were saying. The man had to write his order on a piece of paper.
New York is a multinational city. It attracts people from all over America and other countries. Interestingly, after a while I already distinguished the accents of not only emigrants, but also residents of different American states.
If you do not know English at all, choose the area where your compatriots live mainly, and at the same time learn English. My mother emigrated to America when she was 59 years old. Before moving, she did not learn English, but in the USA she went to courses and as a result even passed an exam for obtaining citizenship. She is an example to me that nothing is impossible. Many of my friends also completed language courses, after which they managed to find a decent job in New York and settle in this city.
How much is life in New York
New York is a city of ambitious and rich. For example, at five thousand dollars a month you will make ends meet. If you work officially, you have to pay high taxes. Another costly expense is health insurance. Usually its cost is partially or fully covered by the company you work for. But even with insurance for a visit to the doctor, you will have to pay extra. A very unpleasant situation happened to me once: on one of the streets of Harlem I was beaten and my nose was broken. Due to lack of insurance, I had to go to the hospital under a false name. My friend lent me the wife's health insurance, which, fortunately, I looked like.
Food costs depend on your eating habits. New York is good because here you will find food for every taste and budget. Those who are obsessed with proper nutrition and a healthy lifestyle, buy expensive organic products. Some eat affordable fast food from McDonald's, Burger King, KFC, while others buy food at small budget chain stores.
Metro is the most popular mode of transport, because in the city there are constant traffic jams and a big problem with parking spaces, they are few and expensive. It's more profitable to buy an unlimited metro card, its cost is about 120 dollars per month.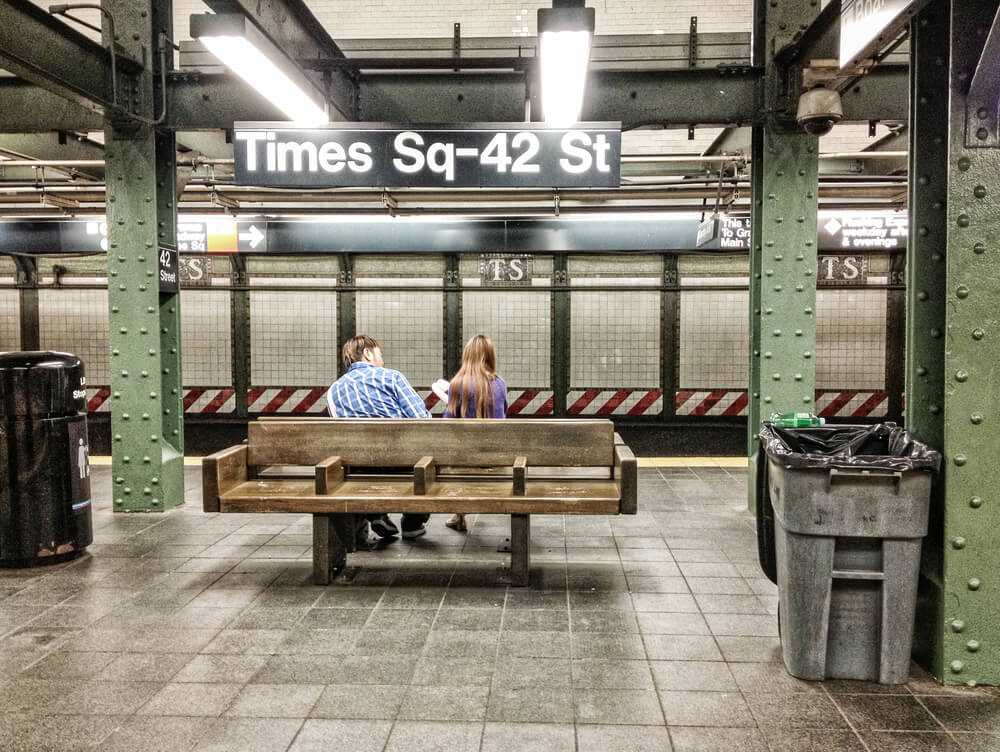 In New York, dressing is easy. On the one hand, there are many boutiques with branded clothing. On the other hand, you can go to discounts - there are good things from last year's collections at affordable prices. Many New Yorkers value their time, so it's easier for them to go shopping at nearby stores and buy clothes a bit more expensive than spending time on the road looking for discounts. One trick told me: you can buy a dress, put it on a couple of times, and after a week attach a tag and return it to the store 🙂
On the subject: From a masseuse to a business with a turnover of $ 60 million: how Masha from Russia won New York
New York Attractions
In New York, I loved going to Broadway shows, visiting the MoMA Museum of Modern Art, and strolling past the Manhattan Flatiron Building skyscraper. I advise you to go up to the observation deck Top of the Rock, from which the neighboring states are visible, and on Independence Day to see the incredible fireworks above the Hudson River. There are many street fairs in New York. For example, on the Coney Island Peninsula there is an unusual park where a hot dog festival is held. Many people spend weekends in Central Park or meet friends in cafes and bars for brunch (breakfast + lunch).
I have been playing tennis since my youth, so I dreamed of attending the US Open Grand Slam tournament in New York. Mom came from New Jersey, we bought the cheapest tickets for twenty-five dollars and could not get enough of our happiness. During the break, we walked, a man approached us and offered his tickets to the VIP box, as he was forced to leave without watching the match.
New York is rich in theme festivals and festivals - they are dedicated to different cultures and traditions of those countries from which numerous emigrants came. Thanksgiving and Christmas are among the most popular. In Halloween, people like to dress up and even come to work in suits.
Savor
During my life in New York, I attended various parties where I met interesting people. Once a friend of my promoter invited me to a classy bar, which is not easy to get into. There were no empty seats, and we were offered to sit down at a table, at which, to my surprise, George Clooney and Kim Kardashian were sitting. In New York, this is a fairly common situation, celebrities can be found anywhere. I must say, George is very charming, he constantly winked at me 🙂 And at Christmas, my friends and I ended up at a private party in a small apartment in the Soho area. The room was strangely decorated - Christmas trees hung from the ceiling, on the walls were stuffed wild animals. It turned out that many diplomats and artists had a rest in this bizarre apartment, and actor Val Kilmer was there that evening.
In New York, it is easy to make new acquaintances and establish business connections, even famous and successful people are very open and sociable. I liked this life, but in the morning I woke up in a small rented room, went to an incomprehensible work and did not know what awaited me in the future. When the parties end, nobody cares about you, you are left alone with your problems.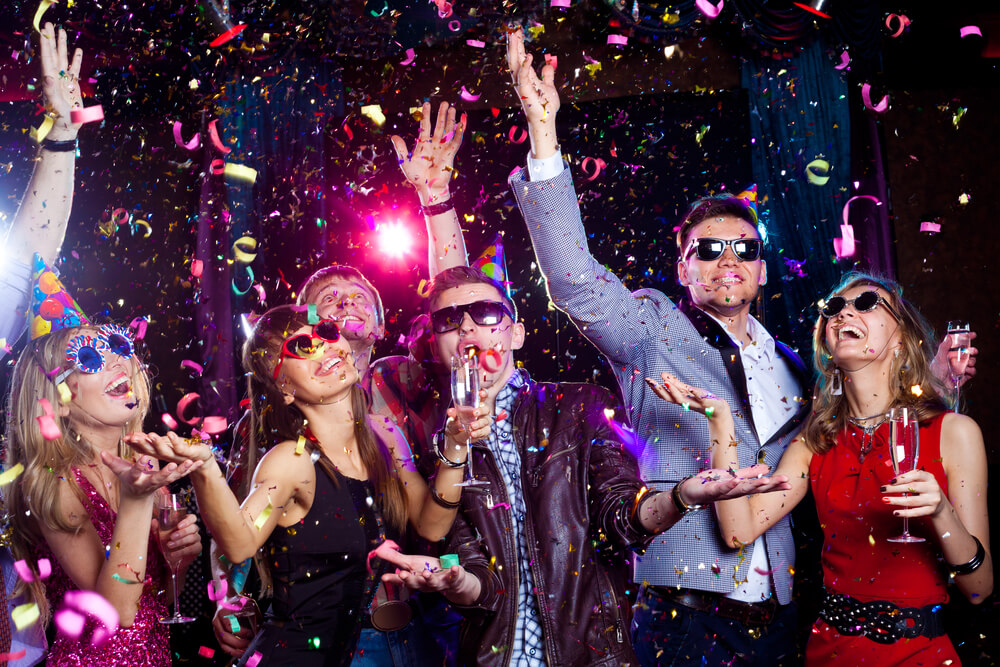 American dream and reality
In addition to New York and New Jersey, I managed to visit Miami, North Carolina, Pennsylvania and Washington. In Washington, I came to rest from the bustle of New York. This city seemed very European to me. I fell in love with Miami and even wanted to move there one day. In this southern state, I visited with my mother, it has a very comfortable climate and you can easily meet a famous person - as in New York. I remember that my mother and I walked along the promenade and met tennis player Anna Kournikova with her father.
I lived in America for three years, but often left the country to extend my tourist visa. Despite the fact that I worked illegally and often left and entered the country, I have never had problems with the law. But I would like to warn you by telling the case of a friend of mine who also lived and worked in America on a tourist visa. Once she went home to Latvia, stayed there for a month, and when she returned, American customs officers at the border sent her back to Latvia and ordered a ban on entry.
At twenty, I wanted to stay in America. It seemed to me that here I would be happy, make a dizzying career. But for me, New York was a difficult city to live in. It is comfortable here if you have a successful career and a lot of money. Otherwise, it is a struggle for survival. For me, the rhythm of life in New York turned out to be crazy, apparently I am still a more European person. With all the splendor of the city, it has a lot of dirt, poverty and drugs.
Now I live in another country, sometimes I fly to America on vacation and stay with my girlfriend, whom we met in a bar.