The article has been automatically translated into English by Google Translate from Russian and has not been edited.
'This woman stopped time': a new selfie Pugacheva delighted fans
Alla Pugacheva for several years already gives preference to youth style in clothes. She has several reasons for this at once: a young husband, young children and the title of Primadonna of Russian pop music.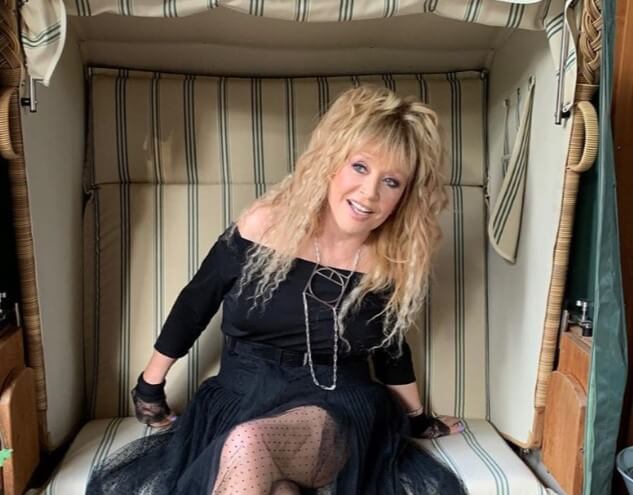 Personal stylist Alla Borisovna brings her outfits to the castle every season. Together they choose what suits the singer, and then she's ready-made "bows" already picks out clothes for one day or another, writes 7 Days.
But the other day, in honor of the weather, Alla Pugacheva tried on an old, already almost forgotten image: a loose cloak and a black hat. She used to wear this hat all the time, but in recent years she has been replaced by caps and fashionable shawls.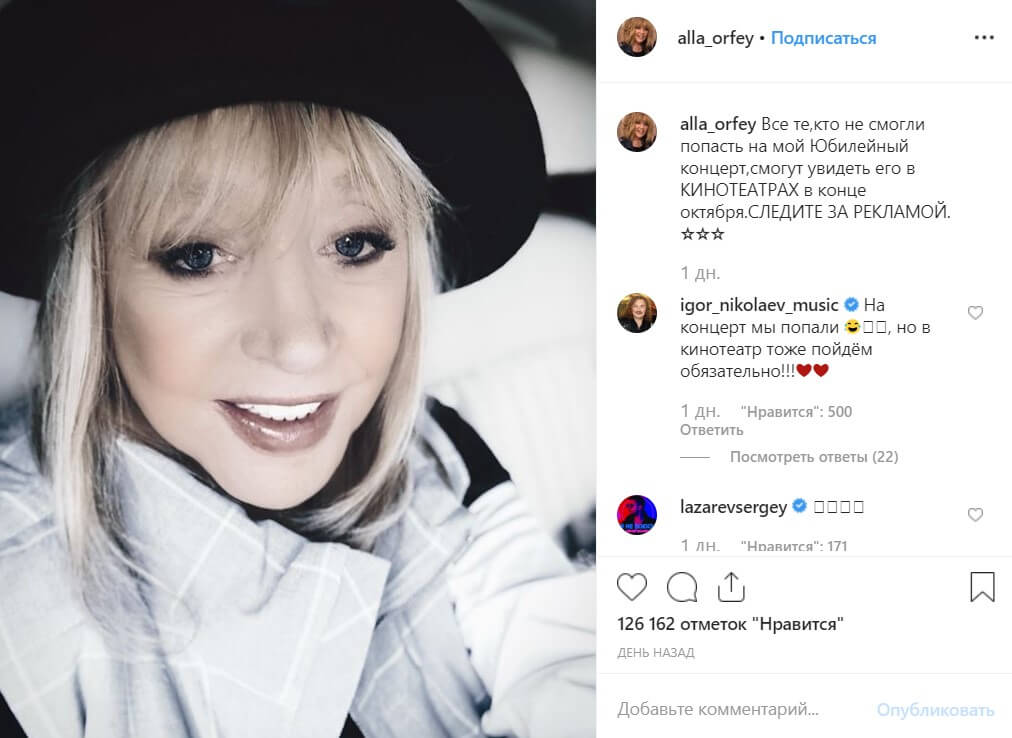 This image was liked by fans. And they also appreciate the fact that Pugacheva almost stopped "photoshopping" her photos. She does not hide wrinkles and, without fear of criticism, calmly publishes pictures on social networks.
On the subject: Pugacheva in a mini dress overshadowed everyone: Galkin boasted a picture of his wife and daughters. PHOTO