The article has been automatically translated into English by Google Translate from Russian and has not been edited.
Another Russian actor beat his wife
A few days ago it became known that not everything went smoothly in the Mutseniece and Priluchny family. The media reported that Pavel beat his wife. Subsequently, Agatha began to refute such arguments, but the police recorded a call to the house of actors.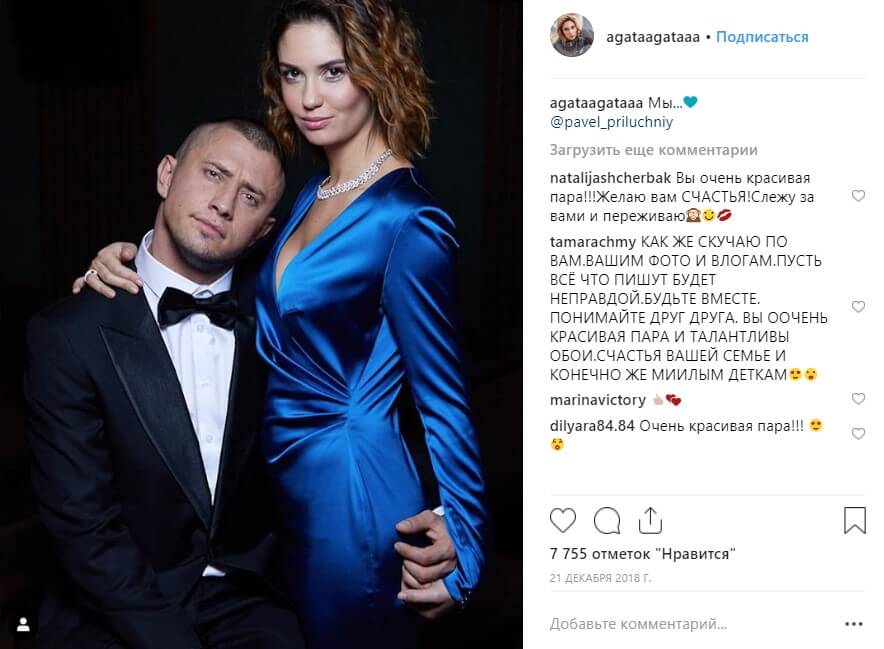 Until recently, the union of Pavel Priluchny and Agatha Mutseniece was considered ideal for many. The couple live together for more than seven years, during which time they have got two children - the son Timothy and the daughter Mia, writes StarHit. A few months ago, fans of the couple began to assume that the actors had a bad fight. Young parents have unsubscribed from each other's accounts, and in the Mutseniece microblogging, publications increasingly filled with sad meaning began to appear.
Some time later, the couple reconciled, and later admitted that there was a crisis in their family, which they successfully overcome. And just a few days ago, a publication appeared in the press stating that before the New Year, Priluchny beat up her husband and locked her in a house. Agatha began to deny such information. Then the representatives of the press contacted the employees of the Ministry of Internal Affairs of the Moscow Region, who said that their employees had traveled to the address where the Proluchnye live.
"In the evening, on December 28, a message was received from the girl at the attendant's desk, who said that a man was beating his wife at a nearby station in the village of Trouville," law enforcement officials said. "Police officers who arrived at the scene spoke to a man and a woman." The latter refused to write a statement to her husband. "
By the way, Mutseniece was outraged by the fact that a scandal was inflated around her family. "Forgot to write that Paul beat me to death, no, not that way. Actually, I'm in a coma! Oh, yes, I also have a counterpart, which goes everywhere instead of me. And my favorite - that I have been pregnant for two years, I can not give birth! And whose child is it at all? Curtain, "she wrote on Instagram.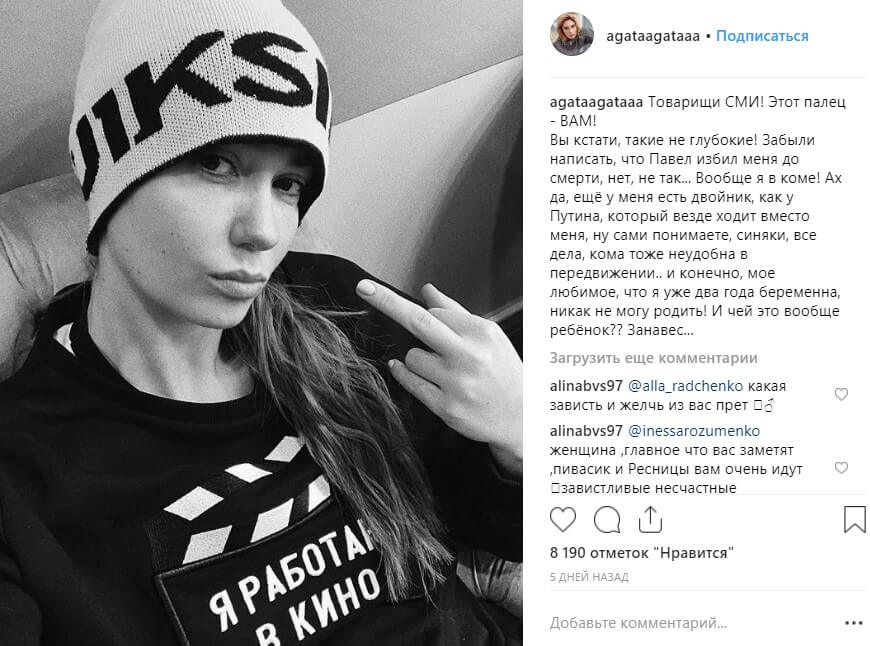 In addition, the actress admitted in a conversation with StarHit that there was no assault on Paul's part, and peace and harmony reigned in their family.
"Oh, stop, we have a birthday for our son, Pavel and I are together. All is well". Assistant Agatha, also began to deny information about the quarrels in the family of his ward.
"Now we understand about the nonsense that was written. Phoned to a journalist who wrote, will decide what to do, because all this is prosecuted. Yes, Agatha and Paul are fine, "she noted.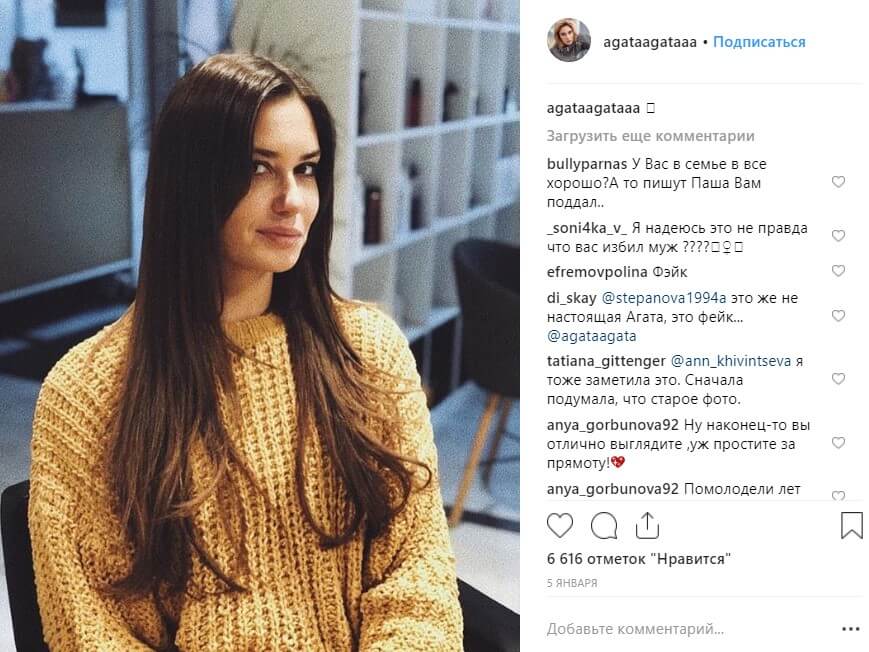 By the way, after what happened, Agatha Muceniece changed her image - the actress for the first time in a long time grew hair. Then the fans of Agatha considered that such a change in appearance is related to problems in their personal life. "Fully updated! New year, new me, new life, "shared Mutseniece with December subscribers 30, two days after the alleged quarrel with her husband.