The article has been automatically translated into English by Google Translate from Russian and has not been edited.
Exotic superfoods and healthy trends: what we will eat in 2020
At the end of the year, food industry professionals made forecasts, trying to figure out which dishes, diets, and other nutritional trends would be especially popular in 2020. Pink RBC collected the most popular trends and found out: the food of the future promises to be tasty and healthy.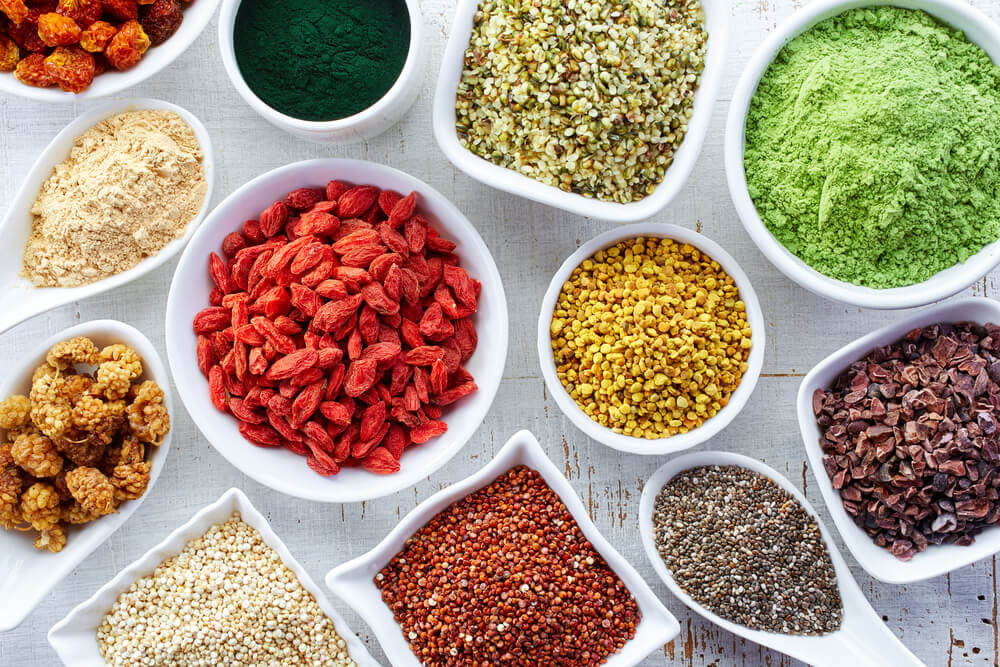 African superfoods
We can no longer be surprised by the super-nutritious chickpeas, zestar and tahini from the Middle East. Asian edamame beans, goji berries and kimchi cabbage have also taken their place in our fridges and hearts. Now it's time to get to know healthy and delicious authentic products from Africa.
According to experts at Whole Foods, an American chain of healthy food supermarkets, in 2020 we are waiting for the expansion of African superfoods. Fonio - one of the oldest cereals in West Africa - is already called the new quinoa, teff groats are also gaining popularity. For dessert, in the most fashionable cafes in the world, you can eat tamarind sweets and drink a green drink from morinda instead of coffee.
Unusual spreads
Once upon a time, if we wanted to eat a spread sandwich, there was little choice: butter, soft cheese or meat paste. Today we have much more options, and the trend for various "spreads" (from the English spread - spread) and "dip" (English dip - dip) will only grow.
In an effort to make their products more healthy and environmentally friendly, manufacturers come up with new exotic oils that are just as good as butter: for example, butter from macadamia nuts or watermelon seeds. Pastes and rites are now made not only from duck and salmon, but also from chickpeas, beans, nuts, mushrooms, cauliflower, tofu and carrots.
On the subject: Small seeds from big weight: do chia help to lose weight
Alternative flour
You can make pancakes from wheat flour (and they will still be delicious!), But today more and more flour from the most unexpected products appears in stores - it's a sin not to experiment. There are more familiar alternatives - like buckwheat, oatmeal and flaxseed. Over the past year, nutty types of flour have gained popularity, especially coconut and almond flour (similar to milk). And in 2020, we are waiting for a lot of fruit and vegetable flour - from bananas, sweet potatoes, beets and apples. Moreover, there is a high probability that finished products made from flour of a new formation will appear on the shelves with snacks and pastries: chips, rolls and even pasta.
Vegetable protein
Flexitarianism is one of the main trends in the nutrition of modern times. Such a diet is followed by people who consciously seek to reduce the number of animal products in the diet, but are not ready to abandon them at all. For example, Flexitarians eat meat in a cafe, but do not buy it at home; once a week they eat only plant foods; eat meat products once a day or come up with other convenient and simple rules.
The global trend to reduce consumption of animal products is obvious, and food companies are trying to keep up - they are developing new sources of vegetable protein. If earlier vegetarians made up for the lack of this macroelement mainly with soy products, today on the shelves of shops you can find cutlets from peas, beans, oats and other plants. In some Russian stores you can already buy products of the American brand Beyond Meat - their sophisticated vegetable burgers are very popular all over the world.
On the subject: Why are vegetarian, gluten-free and lactose-free foods not as healthy as they tell us?
Soft drinks
The course on healthy lifestyle and the pursuit of informed consumption have done their job: many people are increasingly choosing non-alcoholic drinks. A significant role in this was played by the fact that a lot of healthy lemonades and tonics that did not contain sugar and preservatives appeared on the market. Different types of cold tea, non-alcoholic beer (now not only lager, but also ale, IPA and other varieties), mineral water with lemon and other fruits, as well as berry fruit drinks and fruit drinks came into fashion again.
A special place on this list deserves kombucha, which has set the fashion for fermented products around the world. Following her, Western countries got hooked on kefir.
Healthy snacks and prepared meals 2.0
They will become even more, but empty calories in each individual serving - much less. According to experts, in the new year, refrigerators with wholesome ready-made food will expand greatly or appear from scratch. Instead of crackers, it will now be possible to buy vegetable sticks, boiled eggs and "organic chicken sticks" with portioned healthy sauce (see "Unusual spreads" above). Frozen pizza will be replaced by containers with freshly prepared whole grain pasta, mayonnaise salads and sandwiches - balanced green salads and healthy sandwiches. A bonus will be more soups - cream, traditional and exotic (from curry to tom yama).
Many supermarket chains plan to deal closely with their prepared food departments so that they can buy full-fledged homemade and even restaurant dishes.
In parallel, more and more useful doubles of standard snacks will appear on store shelves - nutritious protein bars, vegetable and fruit salads, mixes of berries and nuts.