The article has been automatically translated into English by Google Translate from Russian and has not been edited.
Experts named the most interesting wedding trends of the year 2018
Project journalists Martha Stewart interviewed the best wedding organizers of the whole world about which trends and trends will be the most popular and interesting next year. And if you are planning a wedding, want to participate in organizing a holiday for loved ones or are going to become a guest - read carefully!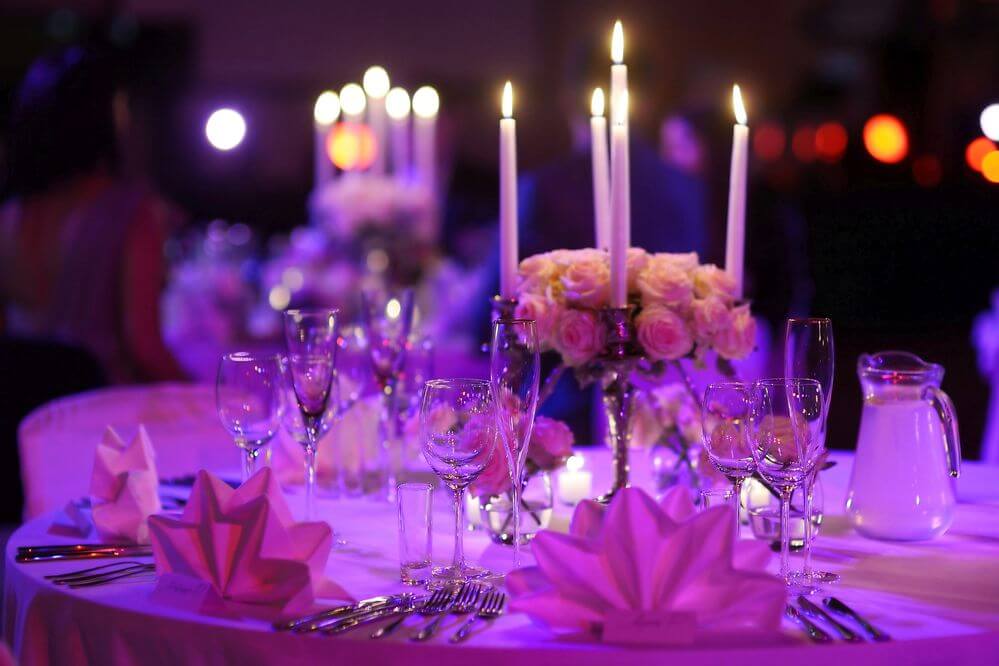 Modesty and tradition
Many Americans are getting married overseas, but 2018 should see a stronger trend towards celebrating US weddings in the cultural and ethnic backgrounds of bride and groom families. This will affect everything from the decoration of the scenery to the cultural program, traditional dances and important customs, which cannot be avoided. In addition, experts predict that large-scale weddings will gradually become a thing of the past, and young people will increasingly prefer quiet parties for their closest friends and relatives, with a minimum of "entourage" and formalities.
Live bar counters and potted plants
Experts predict that in 2018, the tendency to decorate bar stands at weddings with live plants or at least with fresh foliage and flowers will come to the fore. While some brides love to line their way with rose petals, 2018 will be a year devoted to potted plants, most likely wrapped with silk.
Mood Flowers
For decades, brides have used peach and cream shades in their wedding flower choices, but in 2018 textured flowers will be added to bouquets as well as darker shades (such as dramatic purple). One of the popular florists said that the key trend in bridal bouquets will be "thickets", as well as bouquets made exclusively from flowering dogwood.
Transparent awnings and marble dance floors
Modern couples are increasingly choosing translucent designer awnings with floor-to-ceiling windows for their ceremonies. If you do not want to use a wedding tent, you can rent a room with large windows, glass tables and trendy translucent invitations. Traditional black and white and wooden dance floors will substitute marble. Experts say that gorgeous photos of the bride and groom, circling on the marble dance floor, will be welcome for each couple and will remain in holiday albums for a long time.
Colored candles and edible guest cards
Experts predict that colored candles will be the perfect way to decorate and illuminate any room. It is recommended to place them on the tables or position them indoors to create a classic diffused light. And this is probably the most unexpected trend - they say that the cards, which traditionally determine the place where the guest landed at the table, will now really be edible, or made using flowers from vases standing right there.