The article has been automatically translated into English by Google Translate from Russian and has not been edited.
Double Kate Moss spoke about the pros and cons of the similarity with the star
The British newspaper reporters talked to a girl from a small English town who is very much like Kate Moss. Double supermodel admitted that the similarity with a celebrity at one time helped her to radically change her life, but every medal has a downside.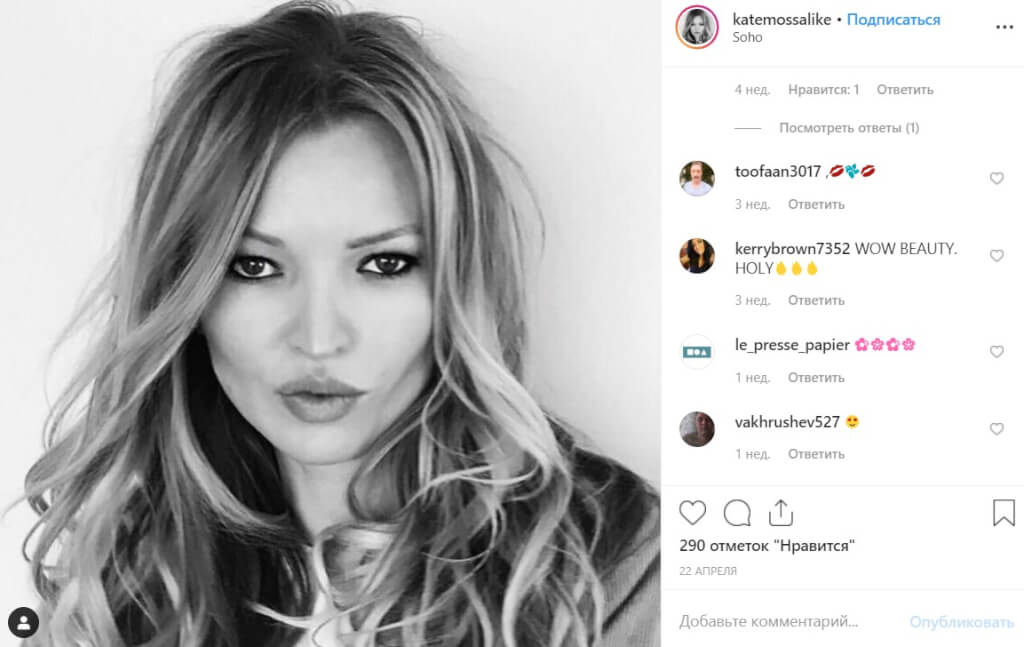 Journalists of the British edition of the Daily Mail 15 in May 2019 of the year published an article about Denise Onon - 38-year-old resident of the small English town of Ormskirk, which is very similar to the famous supermodel Kate Moss, on its website. In a conversation with reporters, the woman spoke about how it feels to be a counterpart of a world famous person, writes Medialeaks.
According to Denise, she could not even think what fate awaited her when she gave birth to a child in 2011 and divorced her husband.
"When I broke up with my ex-husband eight years ago, I became a typical mom. I lost my sense of style and gave up playing sports. I looked after the children all day, and that was more important to me than looking after myself, "she says.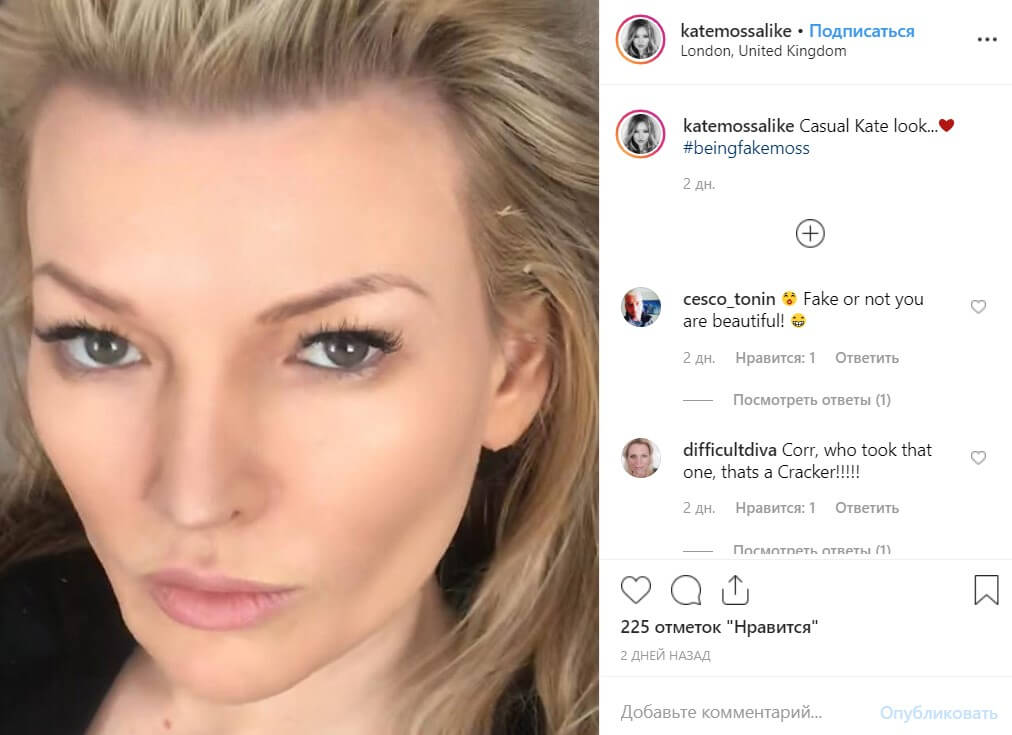 The girl admitted that she had led such a lifestyle for several years, but in 2018, everything changed when people began to point out to her the similarity with the supermodel.
On the subject: Transgender people from Crimea are mistaken for Svetlana Loboda. A PHOTO
"Then passers-by on the street began to confuse me with Kate Moss wherever I went. After hearing this, I was inspired and started taking proper care of myself again. I went back to the gym and started dressing up again, and the flood of comments [about the Kate Moss resemblance] was unstoppable! "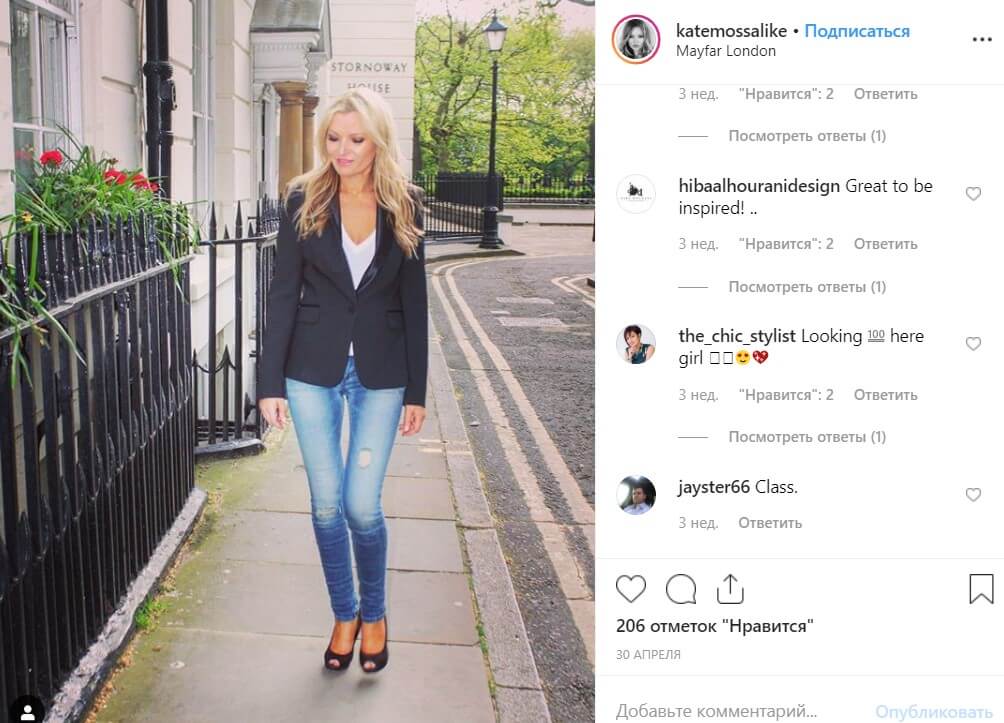 Now Denise is grateful for the fact that once she was confused with Kate Moss, because it helped her radically change her life.
"It's great that I was able to find something that helped me change my lifestyle - from a single mom to a supermodel," she says.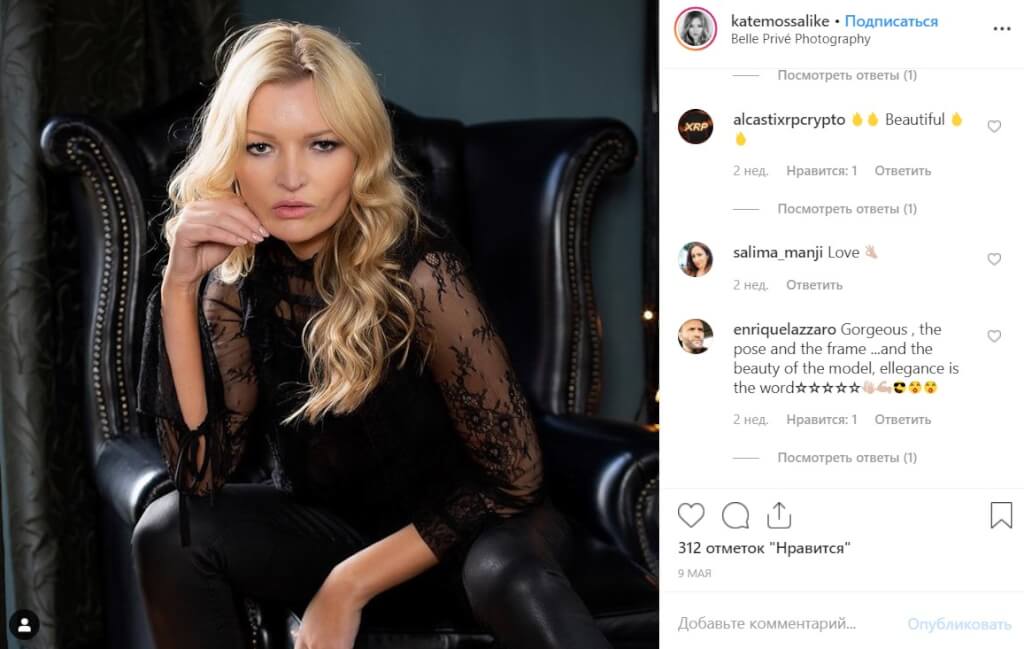 And now, according to the double Kate Moss, she has no end to the fans.
"The last time I was in a London nightclub, a crowd of people lined up to take pictures with me and it was fun. People get so excited when they see me, and when I tell them that I'm not Kate Moss, they still want to take a selfie. "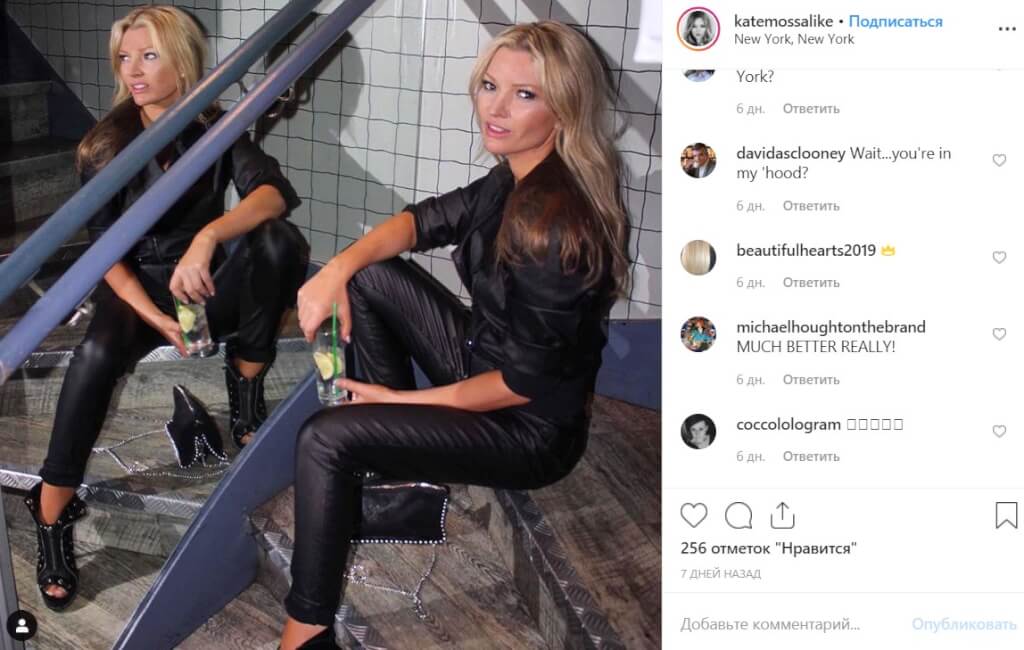 However, being a celebrity twin is not always a rewarding job. Denise honestly admitted that she is often faced with a situation where others start behaving strangely in her presence.
On the subject: An unexpected popularity fell on an American because of the similarity with the Russian star
"But some people don't always ask directly if I'm Kate Moss or not. Instead, they start pointing fingers at me and whispering among themselves. "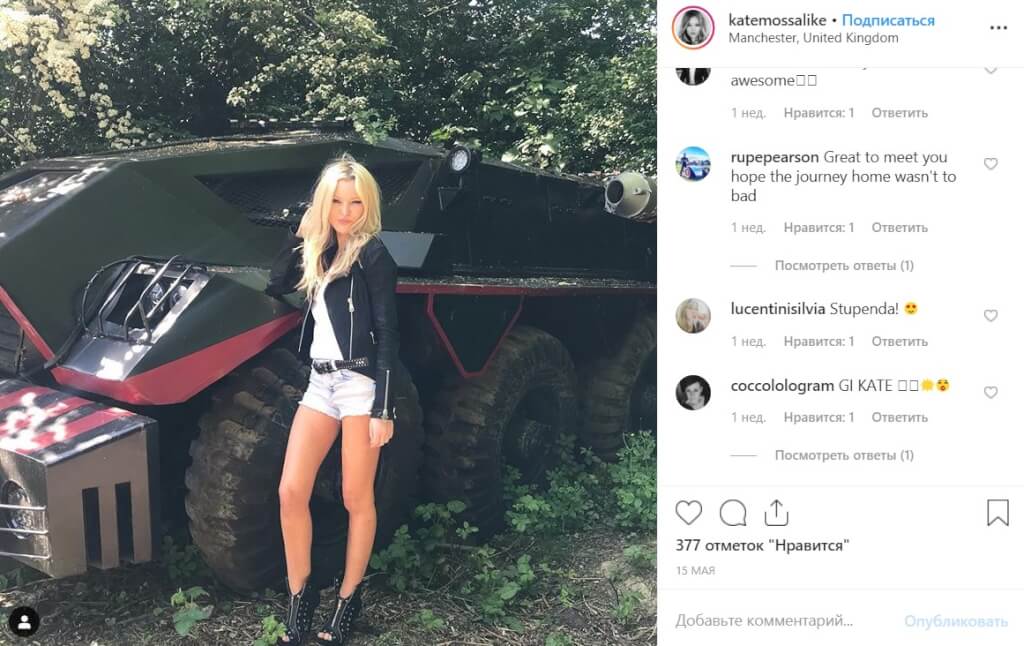 And in the life of Denise after the transformation, there was such a problem as annoying paparazzi.
"When I just started getting into the lenses of paparazzi cameras, I was very shy. It felt like I was a crook posing as Kate Moss. "
However, the girl still managed to find the strength not only to stop being afraid, but also to begin to enjoy what is happening.
"But over time, I began to enjoy it all and even consider it flattery. After all, who wouldn't want to be like Kate Moss? This is one of the most iconic women in history! ".