The article has been automatically translated into English by Google Translate from Russian and has not been edited.
They don't live at home: Kirkorov's father told why the artist's children moved to his director
Star grandfather Bedros Kirkorov told reporters about this, writes "Letidor".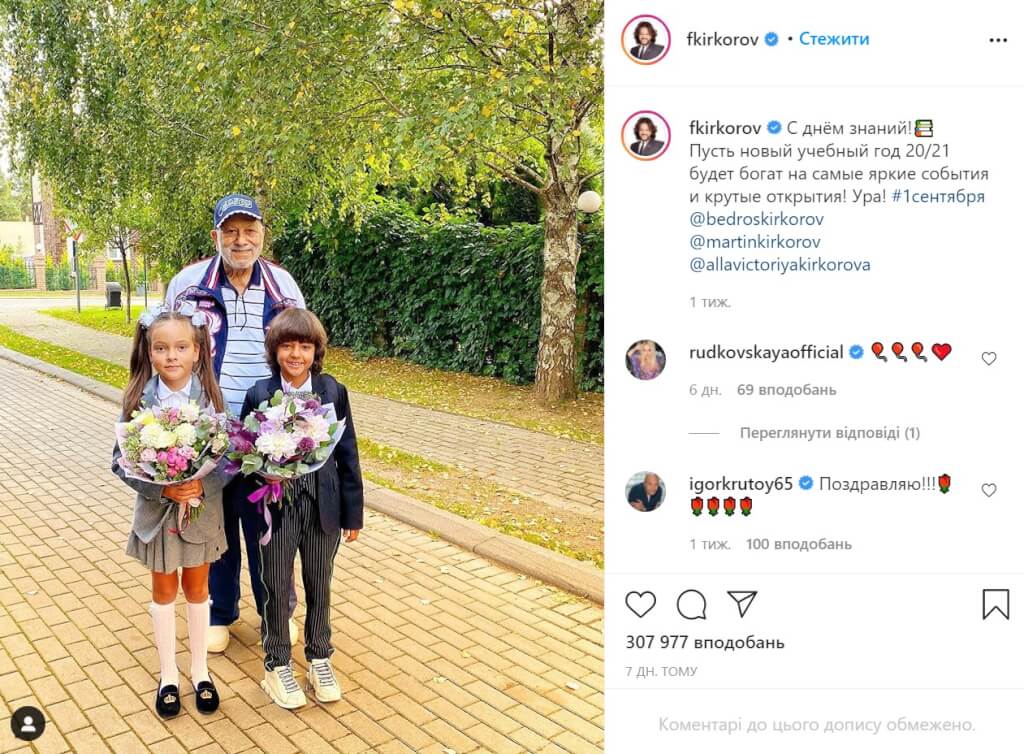 It turns out that the children of the famous performer Philip Kirkorov do not live at home. The musician's father, the star grandfather Bedros Kirkorov, told the reporters about this.
According to the man, repairs and restructuring are in full swing in his son's country house now, children simply cannot be in such conditions.
"You can't live here now, everything is covered in dust, everything is covered in mud," explained the father of Philip Kirkorov. Therefore, at the moment, the children of the star live with its director.
On the subject: First class in Moscow and third in New York: Pugacheva and Orbakaite took the children to school
"The nannies will live there too, there are conditions there," Bedros Kirkorov told the journalists of the "You won't believe it!" Program. on NTV.
The man also added that the children now live very close to their school, so they can walk to school.
By the way, according to journalists, the training of the heirs costs Philip Kirkorov 145 thousand rubles ($ 1900) per child per month. Moreover, when the kids entered the educational institution, the star dad made a mandatory one-time contribution - 300 thousand rubles ($ 3900) for each child.
On the subject: Star'It's just indecent ': Kirkorov first spoke about the divorce of Pugacheva and Galkin
Recall that Philip Kirkorov is a double-star dad. The artist is raising his daughter Alla-Victoria (born in 2011) and son Martin-Christine (2012).